Love as a Redeeming Force: Ricardo Alberto Maldonado Interviewed by Sarah M. Sala
A poetry collection by a poet in constant transit between languages.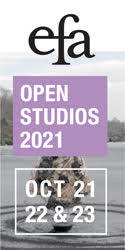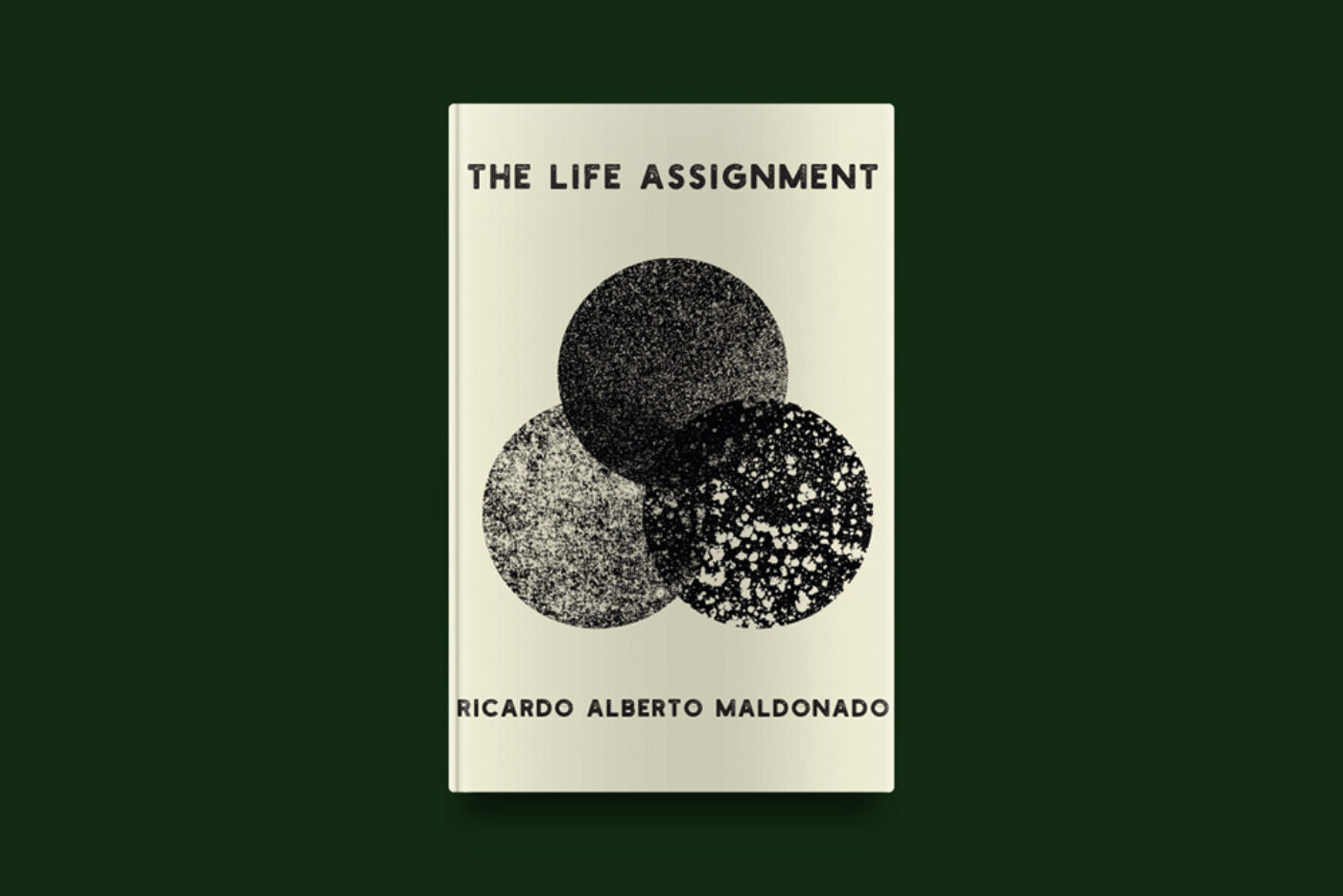 Ricardo Alberto Maldonado's lyric debut, The Life Assignment (Four Way Books), is simultaneously spare, big-hearted, and devastating in its granular meditation on the paradox of late-stage capitalism and the everyday miracles of urban life. Battling empire with eros, his poems examine what it means to call a place home, the literal and figurative ruins of colonialism, and how we corroborate our own life assignment.
Maldonado is no stranger to the slew of life assignments that dovetail with the literary. He is the co-editor of Puerto Rico en mi corazón, managing director at the 92nd Street Y Unterberg Poetry Center, and the recipient of fellowships from Cantomundo, the New York Foundation for the Arts, and Queer | Arts | Mentorship. Maldonado and I spoke virtually on a sun-soaked Friday against the backdrop of the COVID-19 pandemic.
—Sarah M. Sala
Sarah M. Sala I love the title The Life Assignment. What assignment do you feel that you've been given, or are you crafting this assignment yourself?
Ricardo Alberto Maldonado The Life Assignment came to me (over previous title options like Goodbye, Octopus and From the Wild and Perpendicular Earth) when I edited the last version of the book. I was at a residency in Massachusetts two years ago when I felt like The Life Assignment conducted a current of electricity or energy—something I had to work with and toward. This talk of energy reminds me how I spent most of my undergraduate studies fulfilling pre-med requirements. The fact that energy must stick to the laws and the negotiations of thermodynamics—that energy seems, from my understanding of it, to perpetuate itself in something like order and disorder—has always struck me as part of how I saw myself in the world.
This title gave me permission to take hold of my father's life, my mother's, my siblings, my country, and a language for them that I had inherited—and to reorder it. Which got me thinking, could Puerto Rico be a country when it is subject to the laws of another one—a country that speaks and thinks in another language? I'm not sure if I could ever fully answer this question, at least not now, but I like to think I'm working on one in my book and in the work I've written since.
SS Often, love, longing, and tenderness collide with empire, colonialism, and capitalism in your writing. There's tension between the individual and the state. How do your intersecting identities inform your work?
RAM This is a good question—early readers of my work had difficulty locating Eros in it. I like to think that my work exists in a world where love exists, love as a redeeming force. The act of reading is in many ways a radical act of love. I am a writer because I am Puerto Rican. I am a poet because I am a queer Puerto Rican. Growing up in a Catholic country and not having language for that essence of me makes the country a site of complex emotions—including frustration, love, and deep despair. Poems allow for all those complexities to happen in a line.
SSThe way you move beyond pure translation in the collection is transcendent—some poems contain purposeful moments of mistranslation. In Latin, translate means to "bring" or to "carry over." What do you hope carries over from Spanish to English, and what do you hope to displace?
RAM That's a great question. I'm thinking of William Carlos Williams, a gateway poet to me, and why I felt it was important to preface my poems with lines from his "January morning" like, "for what good is it to me if you can't understand it?" A generative question for me as a writer has been: am I being understood? And if so, in which language? Whose tongue? If language is an invitation to find yourself in a context where your life experience—your life assignment—may be shared with someone else, what vocabulary will they understand?
SS Yes! A lot of people level the complaint at poets that they're intentionally inscrutable, yet we wouldn't be writers at all if we didn't yearn to be understood. Were you compelled to begin writing first in English or Spanish?
RAM I began writing in English after my 12th grade English teacher shared AE Housman's "To an Athlete Dying Young" with me after my father's death. The process of writing poems in Spanish came late to me. It was when Hurricane María made landfall in Puerto Rico. I was looking at my manuscript around that time—all the many versions of it I had accumulated over the years, at what seemed like its disorder and lack of an anchoring form, one that would let me write the poems I had to write.
Then realized I had written a poem in Spanish the day after the Pulse nightclub shooting, and remembered that a substantial number of those who were gunned down were from Puerto Rico. In any case, a few days after María, Erica Mena wrote me with the idea of producing a series of broadsides to raise funds for grassroots recovery efforts in Puerto Rico. That work became the book Puerto Rico en mi corazón. Erica introduced me to Raquel Salas Rivera and Carina del Valle Schorske. All of us Puerto Rican poets in the diaspora, some of us born and raised in the archipelago, others here. Within days, I knew I had to write a poem in Spanish for them. I knew that it also had to be a poem for my family and close friends.
SS How did returning to Spanish impact your process?
RAM Spanish came at a time of desperation—of panic. First after the heart break of Pulse. Then from Hurricane María. As a human being, I felt that all along, but as a writer, it just became much more immediate at a time of catastrophe—that's really what the etymology of the word catastrophe is, "a turning." That's where the word "strophe" comes from. Since March 2020, I have written fourteen poems in as many weeks. The engine of this work is the potentially devastating illness, the pandemic.
The poems in Spanish in The Life Assignment and those written since the publication of the book are where I situate García Lorca's "cante jondo," or "deep song." The poems in English allow me to create community in this particular context where I live. Writing in English now brings up—it's hard for me to describe this—the reality of having grown up in Puerto Rico, a colony. It allows me to investigate my complicity as a citizen in the diaspora, and as a political being.
SS How might a poem take on an extra dimensionality via translation?
RAM Now that I think of it, there are two poems in the collection that were originally written in English and then rendered into Spanish. "America America" or "Las dos Américas" is one where the "we" doesn't exist in the Spanish version. That was a way for me to present the idea of plurality or national unity, which this country advertises in its architecture and currencies.
SS I was thinking about how you visually prioritize languages in the book. English recedes into light gray and Spanish emerges in a clear black font. As a reader, it's akin to donning the speaker's glasses to see the absurdity of Eurocentrism. How did you conceptualize this form?
RAM My post-María poems were looking for a form ever since I started writing them. The first batch of them were printed side by side—both the same color—Spanish first then English second. It wasn't until much later when I was able to assess the length of the line that I realized it would probably force the book to be typeset sideways. I knew the best I could do was present the English in light gray and then the Roman black placed after. I don't italicize Spanish words. That was an intentional and political decision that many diasporic writers are making.
SS Do you ever feel caught between two languages?
RAM I have built my life so that I am in constant transit between two languages—two hearts—two ventricles. The poem performs systole and diastole, two phases of the cardiac system. But in general, in my solitude, I see and address myself mostly in Spanish.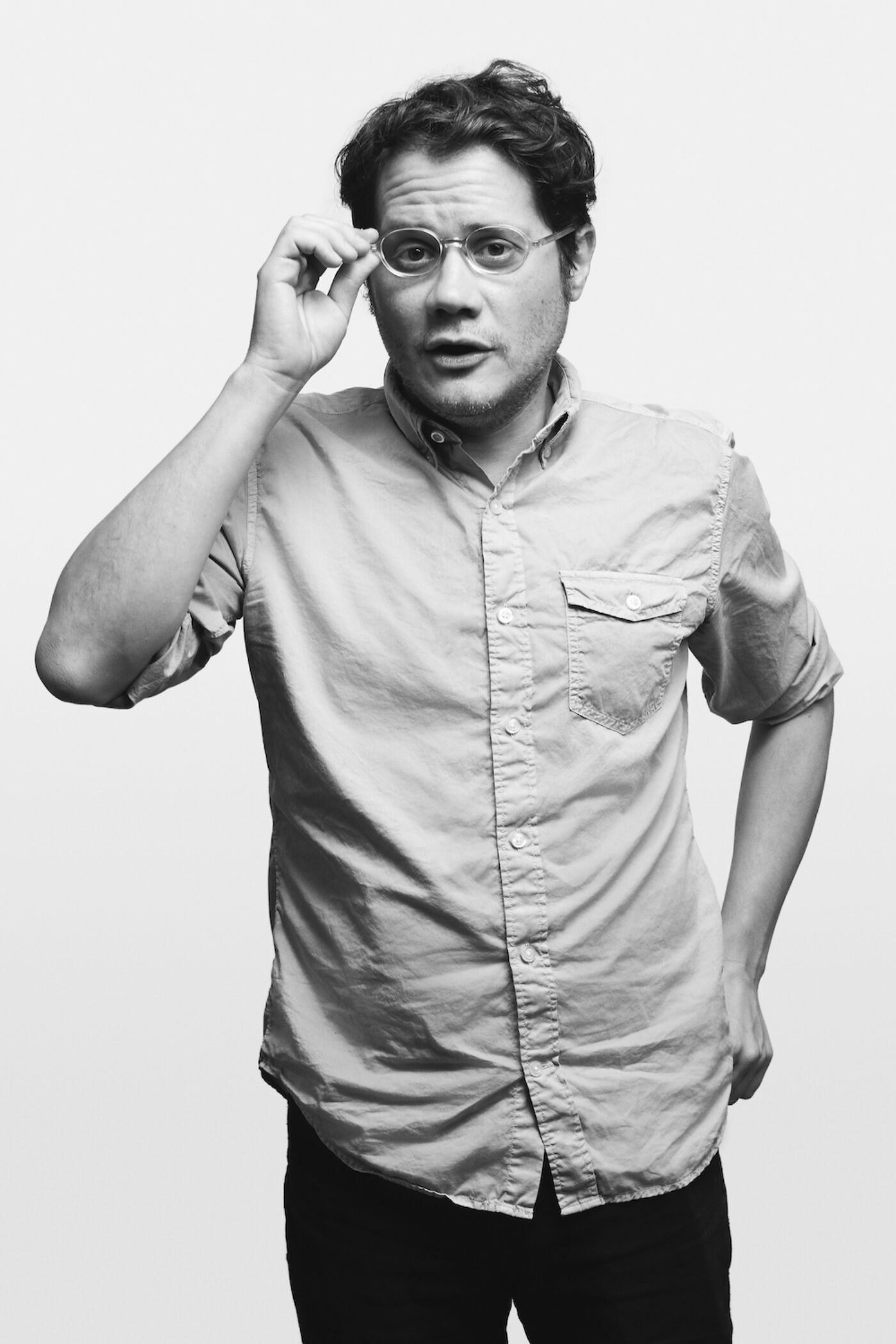 SS I love the metaphor you use about the poem pumping as a living organ. How do you keep yourself writing?
RAM I am partial to this reading of writer's block that Tracy K. Smith shared with me: I may have periods where I'm listening and not writing. Generally, I am at the mercy of movement with regard to one point: home. I've always thought of myself as Puerto Rican. I was born and raised there. There's a line by Derek Walcott that Craig Santos Perez quotes from unincorporated territory [saina] that goes, "but islands can only exist if we have loved in them." Home is, generally, Puerto Rico, but in the pandemic, I would say, New York. I've never felt more at home than in the past four months.
SS That Walcott line is striking—love really is a vital component of what makes a place real to us. Why do you think New York feels more home-like during the upheaval of a pandemic?
RAM I have been forced to perform grounding techniques: every task I undertake keeps me grounded. Then they unravel when I have an anxious spell. But generally, even when so many friends have left, this is still home.
SS Who are the writers that make your own journey possible?
RAM I fell in love with literature in Puerto Rico, even though my conception of myself as a writer came later. When I think of writers I deeply admire who live at the intersection of what it means to be Puerto Rican, I think of Raquel Salas Rivera, Nicole Cecilia Delgado, and Yara Liceaga Rojas, poets who are writing work where I see myself, where I feel I can be kinder toward myself and my weaknesses as a writer—they teach me.
I learned from Federico García Lorca how to question the sacred. He lets me tap into a deep suspicion of god—or my deep agnosticism. Other essential poets are César Vallejo and Roque Dalton whose political activism provide a model. You can also imagine my delight in encountering Gwendolyn Brooks for the first time, her thinking through sound-making. I consider her this country's best poet. I am also drawn to John Ashbery's whimsical melancholy. His work feels to me very candid in its absolute terror and confusion. He approximates what it's like to be a non-native speaker trying to understand the English idiom, "The pure products of America / go crazy," its spirit and culture and how they may mean to me. Something like an insistence on self-reliance, on seeing, therefore valuing the culture that it creates in its own language and perpetuates outside its borders.
SS Are you wrestling with the divine in this collection?
RAM The god of this collection functions in the same way that debt or money functions—by which I mean they are embodied abstractions, which manifest themselves. I grew up with the language of prayer. I went to parochial schools. I may not be able to quote religious text, but I internalized the cadence of religious thought. My prosody comes from having to perform the act of prayer publicly.
SS Definitely, I read the divine in the book as reckoning with the question, "Who am I in relation to it?"
RAM Yes. Religion has been a site of terror for me: the unfathomable infinities: forever and ever, amen. Then the real violence of Catholic iconography—those images are still in me, as doors to terror.
SS Do you ever write from dreams?
RAM In my earlier years I was accused of, or made to face the charge of surrealism, given that most readers come into contact with Spanish literature through García Lorca. I do not gestate poems in dreams, and I do not generate them after dreams. What readers perform in the reading of my poems is an act of translation, where an anxious energy resides between those two languages—none of it dreamt.
SS You launch the collection with a quote from William Carlos Williams, who was also a practicing physician. In the tradition of great poets maintaining day jobs, you've served as the managing director at the 92Y for many years. How do you feel that's impacted your life as a poet and thinker?
RAM You know, working at the 92Y is a constant education. The well of language in my book is very much informed by work. A part of me jokingly said I should title my collection Nonprofit Administration because I feel like that's really the definition of what it means to be a poet in a capitalist country. But, I go to work with real humility because I come into contact with people for whom the word is important, who honor the creative impulse.
The word "language" can be a tool of civic engagement and I see it on a daily basis, a kind of gentleness and kindness in readers and writers. I have been at events where someone has left the reading because they were so moved that someone explained their lives to them—that kind of engagement is very humbling. That's my ideal reader, or that's the reader I want to invite. And that's really the kind of love that I believe in.
The Life Assignment is available for purchase here.
Sarah M. Sala is a queer poet of Polish-Lebanese descent. Her debut collection, Devil's Lake is now out from Tolsun Books. She is the founder of the free poetry workshop, Office Hours, and Assistant Poetry Editor at the Bellevue Literary Review. Her work appears in BOMB, the Southampton Review, and the Los Angeles Review. Visit her at www.saramsala.com and @sarahmsala.