What We Stand On: Reverend Houston Cypress Interviewed by Monica Uszerowicz
Embracing simultaneity between traditional lineages and contemporary media.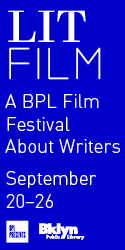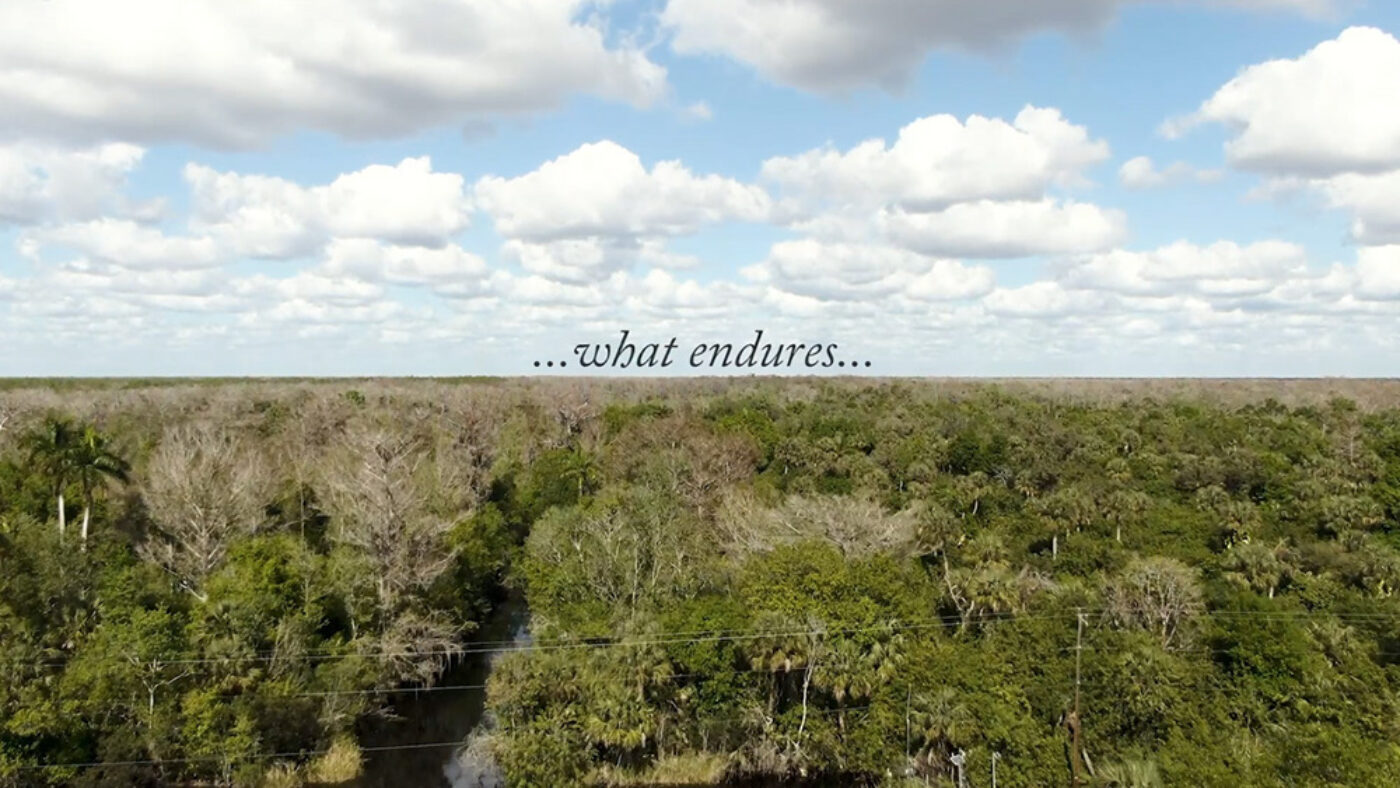 Reverend Houston Cypress's brief, radiant film …what endures… (2021) is both a travelogue across and love letter to Florida's Everglades. Cypress—a Miccosukee artist, poet, and ordained minister—is the founder of the Love The Everglades Movement, an organization created to support the environmental and cultural preservation of its namesake ecosystem. In …what endures… the light reflects off the landscape's many waters, glowing; as Cypress ambles alongside co-producer, missionary, and artist, Sister Robin Haines Merrill, they recite poetry, sweet and mellifluous: "There's a song for everything," says Cypress; "everything resounds triumphantly." To be in the Everglades—the ancestral homeland of the Miccosukee and an integral component of Florida's water supply—is to feel enwombed, blissful in its majesty.
Embracing in simultaneity their own traditional lineages and the contemporary cinematic influences of artists like Zhang Yimou and Andrei Tarkovsky, Cypress is a kind of ambassador, moving between many worlds—film, public art, environmental policy, and the multitudinous dimensions of spirit—to embolden others to better care for this planet, and to do so with joy. Days after the Intergovernmental Panel on Climate Change released its recent, dire, and frankly unsurprising report, Cypress and I spoke about the nature of their practice, and how…what endures…, much like the Love The Everglades Movement, is an invitation to walk this earth with responsibility, care, and, indeed, real love.
—Monica Uszerowicz
Monica Uszerowicz Love The Everglades Movement excursions are often framed around poetic exercises; …what endures… is narrated by poetry. How do words shape your practice?
Houston Cypress Growing up as a bilingual Miccosukee, queer person in the Everglades, there was always this tension: the beauty of the Miccosukee language and its connection to the terrain versus the knowledge that I'm becoming a queer person in my youth. There's not really a tradition of gender diversity or an LGBTQ+ understanding within our traditional worldview. There was a lot of invention and experimentation growing up. But the language has always been central to my understanding of these places. I felt a need to translate between these different universes: the Miccosukee world and the Western, American world, the world of media.
I was playing with a simple word the other day, describing how an object leans into something—a beautiful sound in the language: ataalaakèk. It has a connection to the landscape itself; there's such a profusion of details and beauty in a bush or a tree, the way catfish swim through the water, how grasshoppers jump. I'm always thinking: How do I honor who I am, and how do I honor who I'm becoming? This is tied to language. Some languages evolve; others, like the Miccosukee language, don't really evolve. We've had to create new words or smash others together into portmanteaus to grapple with the reality that we're facing in the twenty-first century. We're trying to resolve this through the musicality and rhythms that poetry can provide. Can we melt and flow into the new concepts we'll achieve, creating new words to describe our experiences? Poetry influences both my work and my understanding of this universe, this life that I've been given.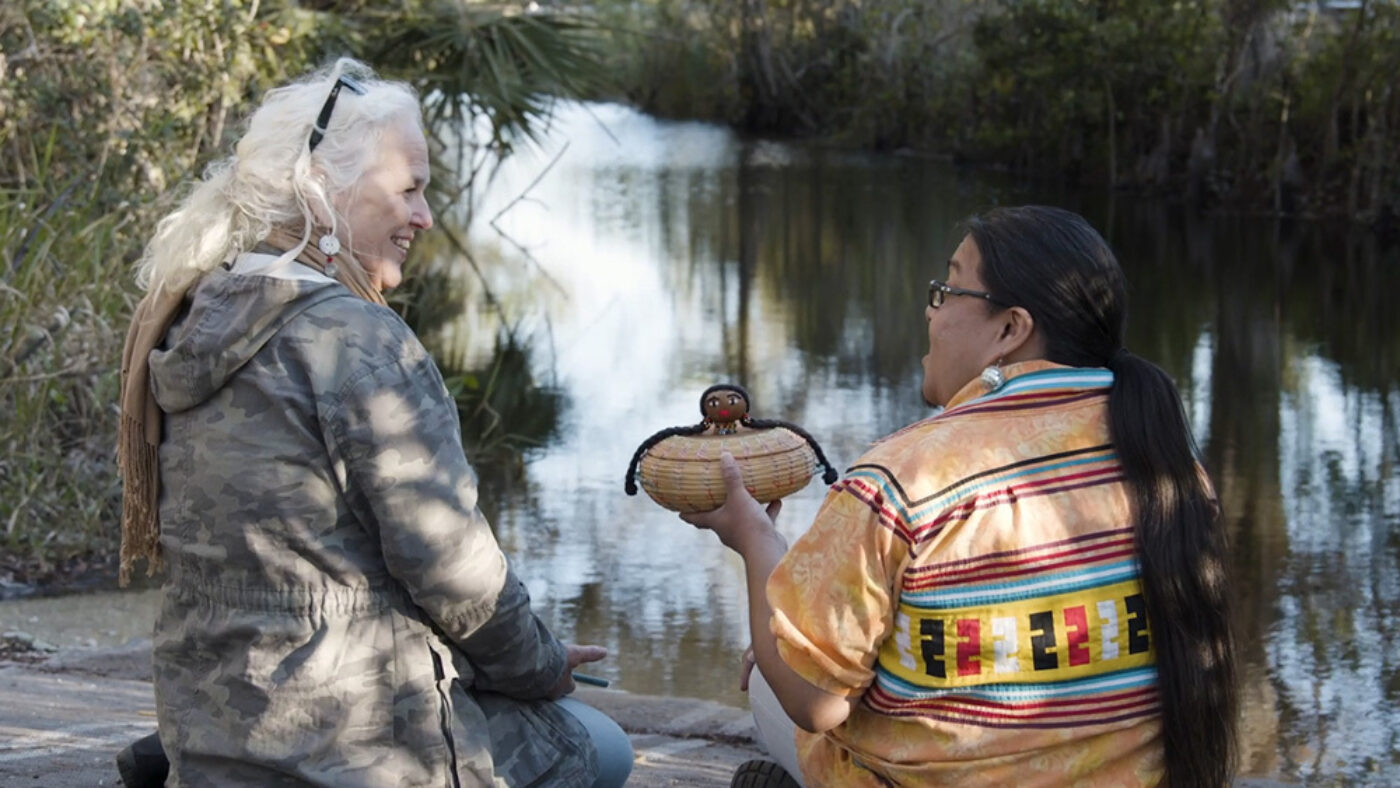 MU You're able to beautifully connect new concepts with the past. It makes me think of how …what endures… is an interfaith project.

HC This idea of interfaith grew out of my own experience as a Miccosukee person. We have different families—about seven or eight clans—that make up the tribe. We have practices and lingo specific to our families, which we share when we come together in ceremony. What that means for me, in practice, is to give respect to everybody within the tribe, understanding that they have their own paths to follow, but we can all contribute in special moments. That was the foundation for my understanding of interfaith: it was interclan.

The interfaith challenge also reflects, again, my need to find a place in the world—as a queer person, as somebody who's being more out these days within the community. I needed to find a way to express that spiritually too, and it just seemed a comfortable space for me to be interfaith. In 2010, Sister Robin Haines Merrill came to an event showcasing the Miccosukee presence on the Miami River, which inspired her to showcase tribal arts at her gallery. We were sharing what it means to be clergy. As an ordained person, I have this sense of spiritual service; so does she, as a Christian missionary. This project brought us together as we were both trying to understand the role of Deaconess Harriet Bedell—now Saint Harriet Bedell—an Episcopalian missionary who came to the area and helped standardize the creation of certain Seminole arts and crafts. I wanted to find a balance between Miccosukee and Christian missionary worldviews.

MU The title contains an ellipsis at the beginning and the end, implying there's something more.
HC I'm part of a living narrative. Whether it's the stories I've been given that I'm going to keep passing on, or the dances taught to me by my ancestors that are finding expression through my body these days, everything comes and goes. I think those ellipses point to that: the living narrative; the transient, passing nature of our lives. What endures can be a sense of joy as well. Whether it's the communities of social justice, the corn gardens of Miccosukee people in the Everglades, or this leaf we're collecting to make medicine for each other, the underlying message has been joy; even though we're struggling, we're struggling for the happiness we know is possible. What we stand on is what endures. What are we standing on? Is it the joy, the earth, our language? Our ability to hold each other in community?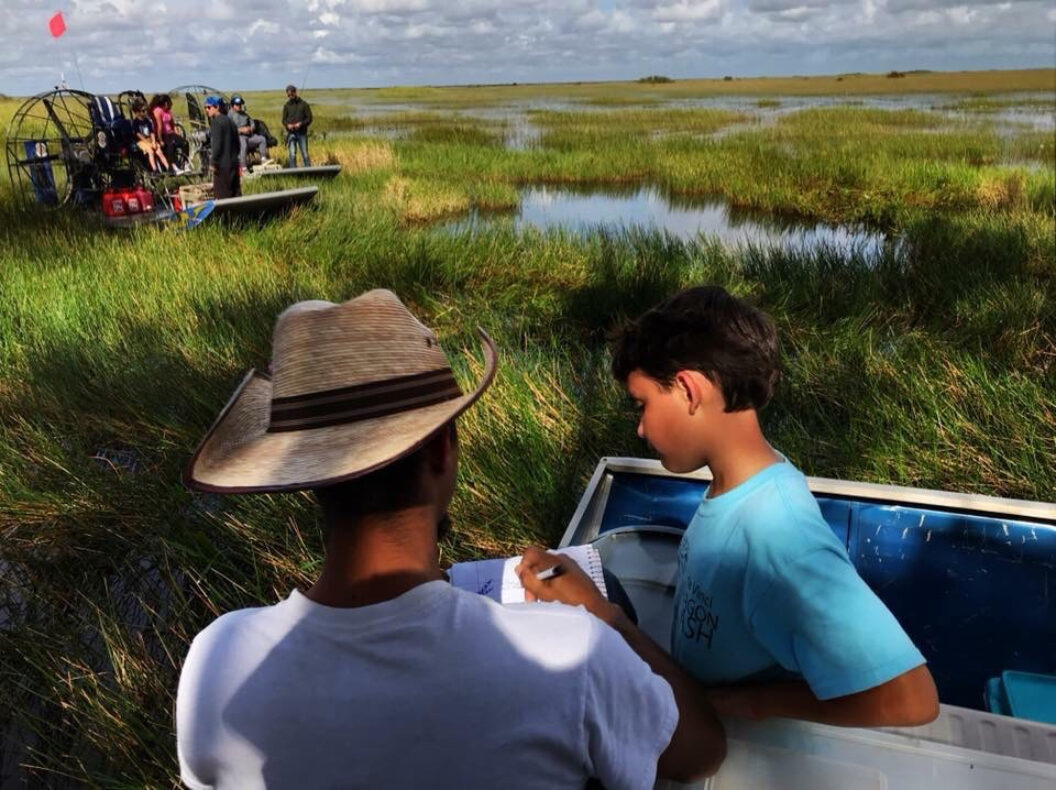 MU Can you tell me about the poems you read in the film?
HC I think because I grew up at the end of the twentieth century in the Miccosukee context, I'm open to the idea of the fragment, the mosaic. My experience of plant medicines and psychedelic experiences have opened me up to the fragments and phases that happen in those moments. We can also look at Miccosukee artwork and textiles; they're very pixelated, geometrical, and in a certain way, discontinuous: Where do they end, and where do they begin? The training that I've had in cinema also reminds me of the persistence of vision. In film, we're not really looking at motion; we're looking at stills, and we fill in the illusion of the movement. All of this has been a foundation for the fragmented, mosaic quality of my poetry and my other work.
I wrote the poems in …what endures… in segments and sections; they're like scenes. It made sense to highlight the linkages of my life because of the oral traditions I grew up with that came through the beginning of time and were passed down through my ancestors. It made sense to highlight the opportunities we're creating for gender diversity as well. The poems not only celebrate the binary situation that men and women have in our community; they also find openings within our cultural understanding for gender diversity, which has been kind of new. I wanted to open this not only for myself but for my community and the younger family and friends coming up after me. We make paths for others to follow; we follow the pathways that others have made.
MU When I think about the Love The Everglades Movement, I remember that love is an action. Not everyone is a climate activist; not everyone knows the Indigenous history of the Everglades. But love is a starting point from which to learn.
HC There's this concept I'm grappling with these days: the performative. People are using the word in two ways that are contradictory. For example, let's look at what some ordained ministers do, the ceremonies they create—like a wedding. The performative aspect of the ceremony is when the officiant talks the couple through the vows and the promises they make. That's what gives it meaning, substance, authority. The performative nature of the experience is affirming and real, whereas other people use the word performative to mean "not sincere." I never understood that.
I feel that's the work the Love The Everglades Movement is doing: the performative aspect of demonstrating, modeling, and enacting the sense of love that we can achieve for our friend, the Everglades. It also entails inviting others to the dance of what this action of love can be. We've been enacting the potential for loving these places by just doing that and encouraging others to do the same. Love is the action. Love is what's achieved here. I think that's also how we walk on these lands: with a sense of respect and love and prayer. Even though we're the only humans in the space, we can be in community with the lightning bugs, the bats that you can barely hear, the stars that signal their affection for you. We're not necessarily the culmination of things, but we do have a responsibility, as people, to the Circle of Life.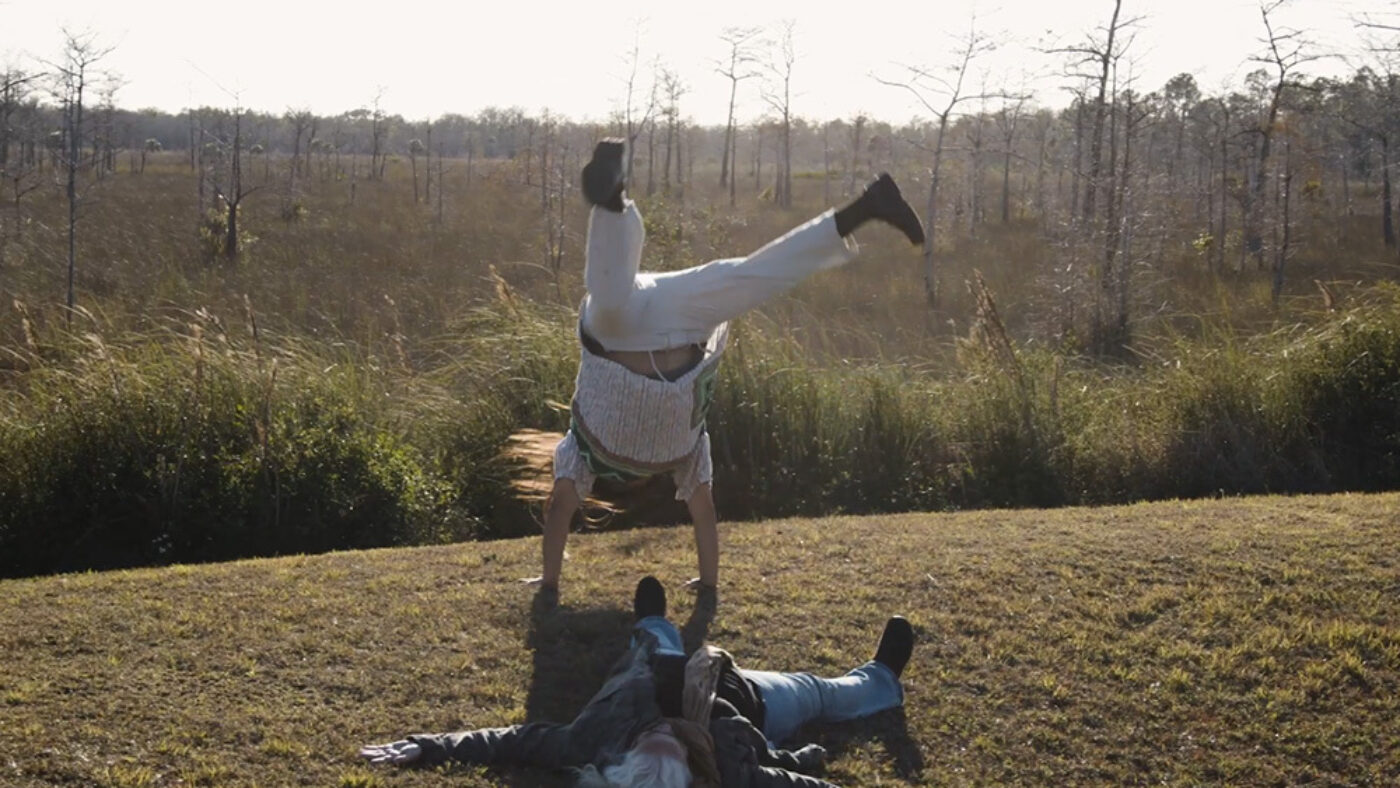 MU Last year, you told me that although there's a profound urgency regarding the climate, we have to maintain patience too. How are you staying patient?
HC To maintain my patience and sanity, and to heal from the sense of burnout, especially in this pandemic, I moved back to the Everglades. The sense of patience is about reconnecting to different cycles of time. It's not the clock or Zoom appointment anymore. It's more: "Here comes the rain!" I can see the rainclouds so far away; I can celebrate when they get here. I had to come out here to slow down, to stop.
I'm also using my connection to the source here—the Everglades—to continue pressing for urgency and providing tools that cities and communities need. For example, there's an accountability framework that Love The Everglades helped to facilitate a couple years ago. That framework is a document that cities can use to track their progress as they switch to renewable and clean energy sources.
These artworks are also invitations to community. It may seem like an experimental road-trip film, but it's also an invitation to action. Come to connect, to sing, to listen. What endures is a special type of consciousness or sensibility that will pass into other worlds, other dimensions, other spaces. Who knows, it might come back again. I've always been inspired by traditions that point to the endurance of consciousness across different states of experience, whether it's waking, dreams, or the dreamless sleep of deep meditation or silence. What endures is our awareness and willingness to see the love and joy amid the tragedy and the plague. I think we can continue to honor each other's memories and share a meal and sing to one another.
Reverend Houston Cypress's …what endures… is available to watch on YouTube.
Monica Uszerowicz is a writer and photographer based in Miami.