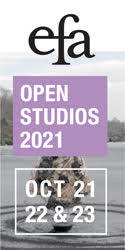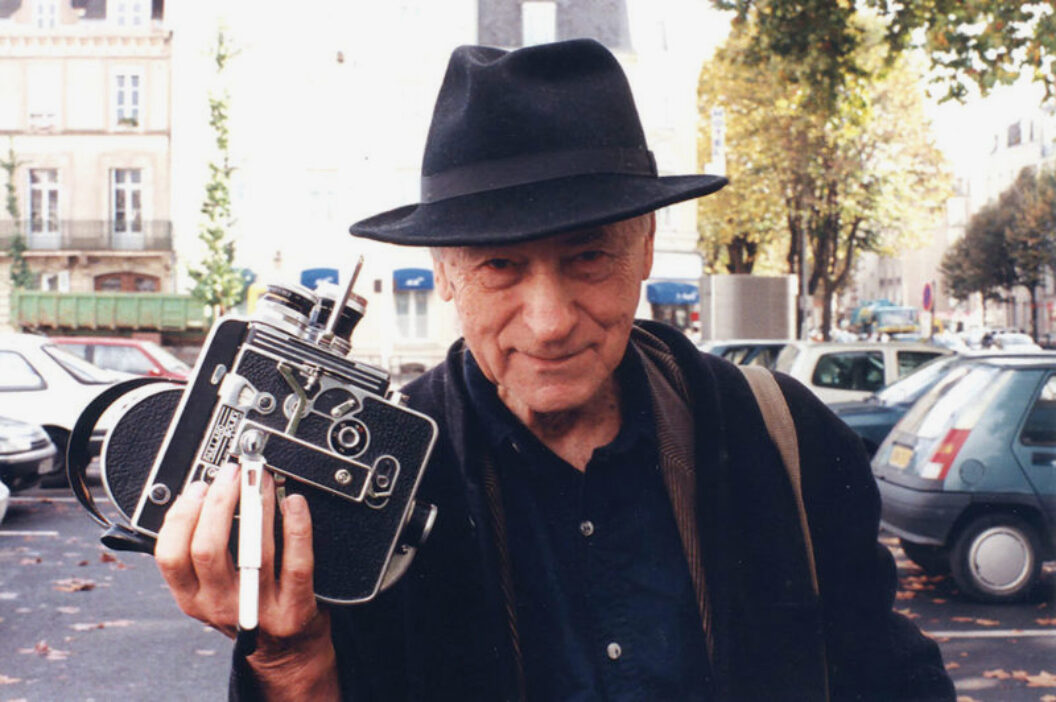 I know I'm not alone in having believed the beloved visionary Jonas Mekas would somehow live forever.

Seventy years ago, the UN landed Jonas and his brother Adolfas in New York, after they had been captives of the Nazis and later endured years in a refugee camp. Before that, Mekas was a "farming boy" in the Lithuanian countryside. It strikes me now that he lived his whole life as a farmer—planting seeds that germinated everywhere he went, cultivating what would nourish and sustain us as artists and as humans.
When I arrived in New York City as a twenty-year-old, hungry for culture, the first film I saw was at Anthology Film Archives—and when Mekas introduced the afternoon screening by uncorking a bottle of wine and toasting, "TO CINEMA!" I knew I was home.
Hailed as "the patron saint of the avant-garde" (and Mekas believed in saints and angels), he produced volumes of writing and hundreds of films that comprise just a fraction of his extraordinary contribution: If you love something, you want to share it… You want to preserve it… so it won't disappear. It's a responsibility to the community… If nobody is doing that, I have no choice. I have to do it!
One of the founders of the Filmmakers' Coop-erative (the world's oldest, largest distributor of independent media), as well as the incomparable Anthology Film Archives (the "cathedral of the avant-garde" as he called it), Mekas was a tireless fundraiser and radical champion of noncommercial culture. He cofounded (with Adolfas) Film Culture magazine and was the Village Voice "Movie Journal" column's self-proclaimed "raving maniac of the cinema."
Jonas, reading Movie Journal inspired me to create poetic, personal films. Your writing and filmmaking were gifts to our community. When I was stressed out about our Coop's eviction from the Clocktower Gallery in 2008, you told me to go to my garden and plant flowers. You said, "The angels will protect us." You are the angel forever protecting the Coop. I miss you Jonas!
—MM Serra
Jonas came to my twenty-first birthday party with two friends, ate and drank, then skipped out on the bill. I loved Jonas. If reading Movie Journal doesn't turn you into a wannabe filmmaker, then you're hopeless.
—Andy Lampert
Mekas fought obscenity charges after being arrested (along with Ken and Flo Jacobs) for screening Jack Smith's Flaming Creatures, and again for screening Jean Genet's Un Chant d'Amour.
Ticket-seller Flo went to women's prison and Jonas and I into adjoining cells. The cops, calling us commies and fags, threatened to beat us up while Jonas told them how stupid they were. Jonas and I spoke together until dawn. When Jonas screened Un Chant d'Amour a week later, we left him with Flo's first cooked chicken to await the cops.
—Ken Jacobs
In Mekas's film diaries, images of a child dancing, a lazing cat, a flower (so many flowers!) are as significant as shots of Warhol, John, and Yoko. Fleeting glimpses of dinner parties, babies' first steps, and Fluxus events are reveries of personal little celebrations and joy… miracles of every day… These home movies also document this city's cultural history—from newly arrived immigrants (with Jonas's voice warbling: You will never know what a displaced person thinks in the evening) to the incendiary transformations of the '60s. Jonas exuberantly swooping his Bolex through blooming fields is emblematic of his rhapsodic method of creating love letters—to flickering lives and places now gone—from Lou Reed to Tony Conrad to the Mars Bar (where he drank us under the table). And he continued right up to the present, recording a vibrant community of contemporary artists—tenacious weeds still erupting through the cracks in gentrification.
I consider Jonas a miracle in my life. All have been recurrent gifts: whenever I saw him, heard him, and got to watch some of what he brought forth. He will continue to be as alive as ever.
—Raha Raissina
Mekas's drive to record may have helped him assuage the pain of exile, the impossibility of returning home. His ebullient voice, laughing, often singing (with his accordion), is flecked with melancholy: To get out of the deep black night of the Dantian forest I have no choice but to keep filming. Ultimately, that choice engendered what he called a "cinema of happiness," which seems an ecstatic extension of how, as a five-year-old boy, he'd recount the stories of each day, in song, to his father: Every detail I sang to my father.… I have been trying to retain that kind of intensity all my life.
he is a diamond produced under extreme pressure
a projector
throwing light into the future
—Bradley Eros
Mekas's cascades of images ring with immediacy while glimmering with, as Amy Taubin observed, "the instantaneous transformation of present into past." Keith Sanborn reminded me of how Jonas would say, "Keep moving"—and it occurs to me that, torn from his first, he made his second home in the transitory present of the passing moment, in the blur.
Ever moving forward, Mekas abandoned using film in '89, wholly embracing the potential of video and new media. At age eighty-five, he launched the 365 Day Project on his website, making one video daily for a year (edited with Elle Burchill).
One night around 3 AM, I heard something happening outside my window. It was Jonas with his camera singing and dancing in the street below while his friend August played this small wooden flute. Footage of that night ended up in his 365 Day Project. I can't think of anyone who managed to merge life and art so easily, playing and working at the same time.
—Elle Burchill
They say my images are my memories…No no no…every detail of every image is real…Memories are gone. But images are here. And they're real. Mekas took this power of the image seriously: The whole world is a huge screen, so I desperately try not to make images that may move humanity in the wrong direction… I know that my images are part of that collective dream of the future of all of us and Mother Earth. My images must… help to change what's happening in Palestine… Tomorrow there will be another big oil spill and another war….Yet, There are millions of men and women who daily perform invisible but essential human acts that, I firmly believe, are moving human evolution along…In his film As I Was Moving Ahead I Occasionally Saw Brief Glimpses of Beauty, he describes being faced with a choice between delving into his own work in solitude, affording "salvation by yourself," or aspiring to the more difficult choice of "salvation together with others." In choosing the latter, he immeasurably contributed to sustaining the work of generations of marginalized artists, a form of salvation indeed. Paradise is not yet lost.
Sometimes Jonas and I sat together in silence… and when we talked, it was about what books we were reading, about poetry, nature, and food. And birds! Saints & angels! Dreams! All the things that matter! He taught me (us) to live with care, to love life, and to keep going!
—Charity Coleman
May the legacy of Jonas Mekas's irrepressible spirit inspire us to support each other in intimacy and community, love and connectedness, and reignite our passion to keep engaging in myriad forms of creative resistance.
We have been together my friends, many times, and we all felt… something special, and we were elated…We were right here on this earth, but we were in Paradise… and that is maybe what it's all about. Forget eternity! Enjoy those brief moments… I will never forget them, my friends.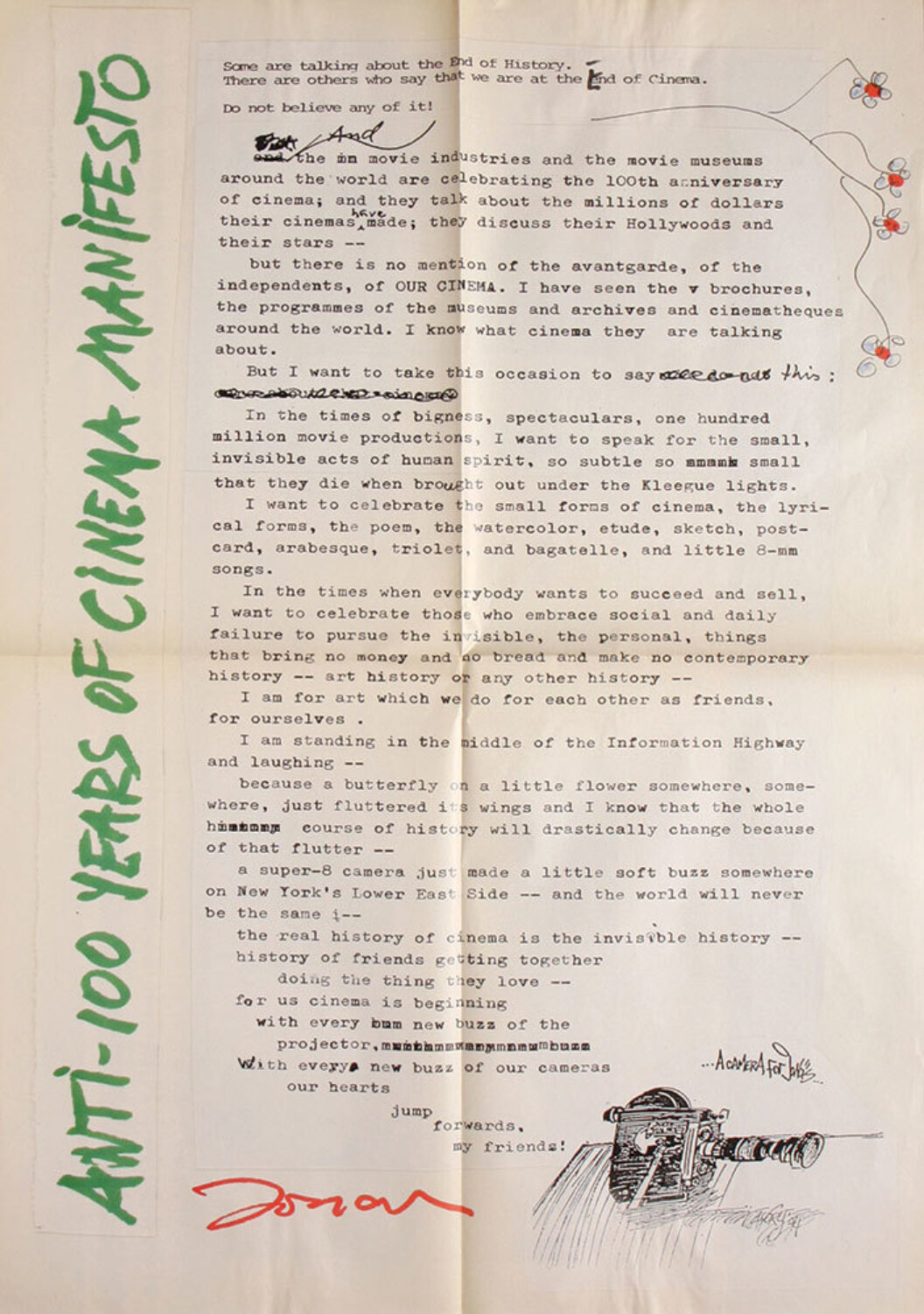 Marianne Shaneen is a writer and filmmaker based in New York.

Originally published in
Featuring interviews with Young Joon Kwak, Kazuo Hara, Bill Jenkins, Ligia Lewis, William Basinski, Titus Kaphar, José Roberto Cea, and Barry Lopez.