Discover MFA Programs in Art and Writing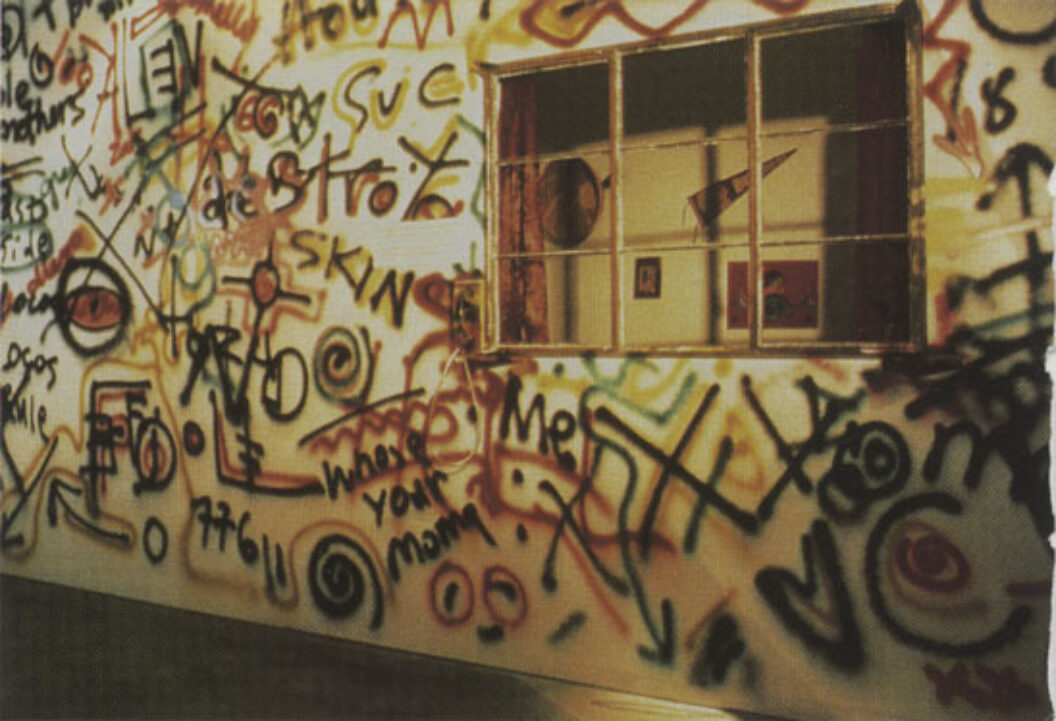 What is now Casa del Sol Cultural Center was at one time home base for artists and squatters resisting gentrification and the downtown art scene. Clustered among highways, industrial buildings, and family projects in the South Bronx, it brings hack significant memories in regards to my Native American relatives and artist friends in New York City. The other day, as I was helping my friend Niurka Rodriguez install her photo exhibit in the midst of a humid early summer heat wave at Casa del Sol's Adverse Possession Gallery, its director was struggling to bring electricity into the gallery from somewhere in that bombed-out building.
High art in the United States is such a profit-making business. As a young French Algerian architect said to me in the weak light of opening night at Casa del Sol, "I did not realize that art was a profession till I arrived in this part of the world." Good art and exhibition spaces not in the quintessential mainstream art locations are such rare finds these days. But just when an alternative space catches your fancy—boom!—it merges with big business or a museum (which are the same thing). Never before have art and space in New York City been so enmeshed as a matter of survival than as in today's art industry.
The exhibition Reservation X: The Power of Place, on view at the New York Customs House, is just such a marriage of convenience between space (museum) and profession (artist). Institutions have the power to create art in the same way hospitals create patients, in a codependent relationship. In this case the Smithsonian and the Canadian Museum of Civilization (imagine that!) have created a traveling exhibition to "examine the ideas of community and identity." Seven university-educated Native American artists were selected for this x-ray of power where reservation life was to be reflected, but their efforts seem more successful educationally than artistically. The artists, six women and one man, try their best to express their experience as Native Americans struggling with their sense of place in an age of virtual reality. Yet for the most part they seem to avoid venturing out into the abyss of displacement, relocation, reparation, or, for that matter, termination, which has been the history of the reservations on this continent.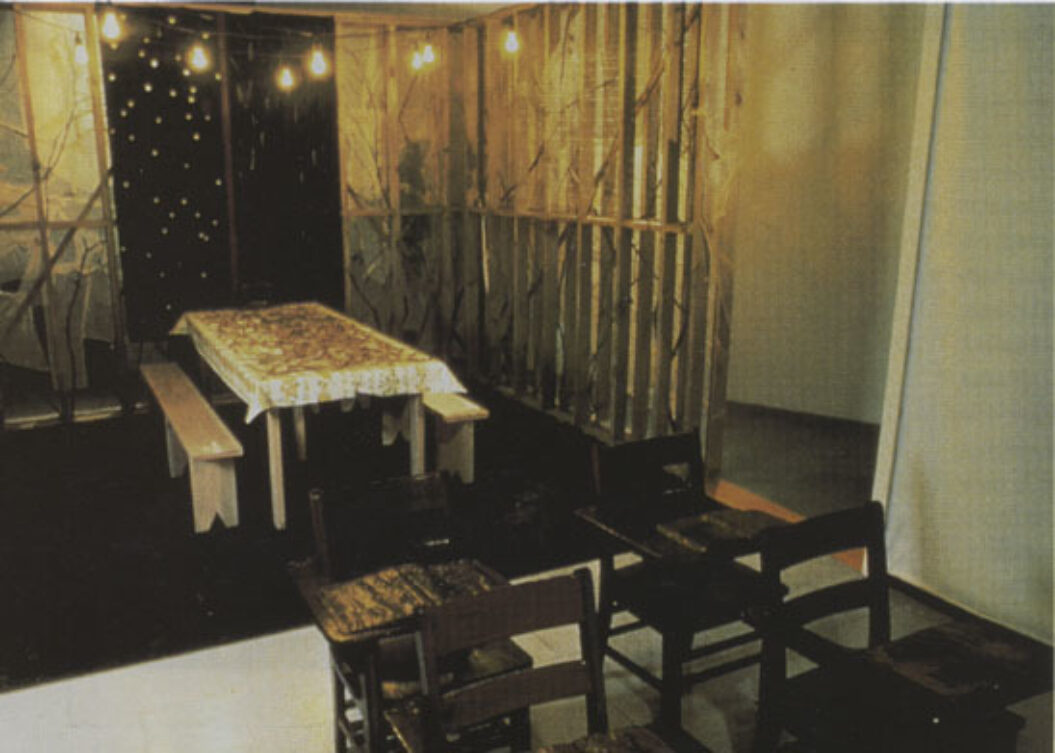 The exhibition fails to throw some light onto the sense of place. The closest one comes to experiencing such dilemmas is in the work of C. Maxx Stevens, who manages to combine the right elements in If These Walls Could Talk, yet fails to engage us in her views. One begins to wonder if the museum's influence made the artists unwilling to take their art further toward the edge. Most of the exhibit seems focused on the academic and pragmatic concerns imposed by the museum's standards and the artists' own curriculum. The Reservation X show fails to examine in depth the symptoms and causes of reservation existence, and at the end we leave the exhibit as alienated and exiled in our own land as before.

The real "power of place" in the Reservation X exhibit is the museum itself. Natives and museums have a difficult relationship, and I cannot help but think of the Reparation Act and the role of modern Native American artists in the museums today. Nora Naranjo-Morse's Cia's Song, a two-part installation on the sensorial, manages to create its own liberated zone. And Marianne Nicholson directs us through a conceptual composition of a house without walls in a sharp, intellectual vivisection that demonstrates that Indians can no longer be a Buffalo Bill sideshow.
The attention given to Reservation X by the Smithsonian bordered on neglectful. The parsimonious use of space and the video room's inaudible and unintelligible sound were disappointing. A conceptual appreciation for layout of installation art was almost nonexistent. As I sat in the video room trying to make out what the artists were saying, I could not help but wonder what the exhibit would have been like in a less authoritarian space—say, for instance, Casa del Sol's. People came and went—complete families and the usual suspects who visit Native American sideshows—as if they just came out of a labyrinth of time. While me, myself, and Nora Naranjo's song set the tune for a sobering territory.
 Reservation X: The Power of Place was recently on view at the Smithsonian Museum's George Gustav Heye Center in New York.
Originally published in
Featuring interviews with Vik Muniz, Shirin Neshat, Madison Smartt Bell, Javier Marias, Misia, Michael Frayn, Karyn Kusama, and Michael Roth.