Rennie Harris on Hip Hop and Dance
International Hip-Hop choreographer Rennie Harris on his inspiration and education through dance.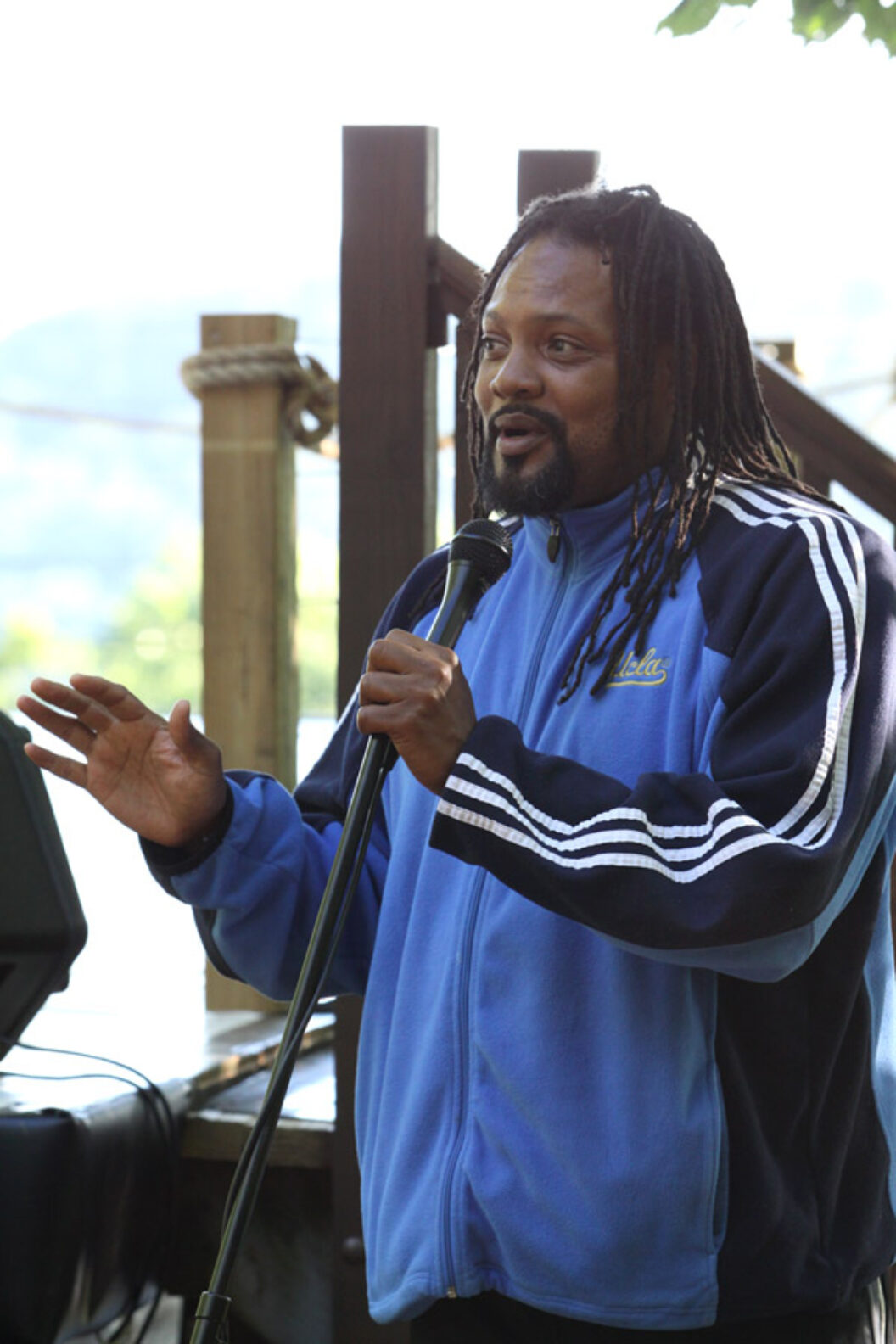 Rennie Harris: Hip-hop is what describes this generation, my generation. It's the same spirit revisited with every generation that reminds us that we have freedom of speech, freedom of self, freedom of expression. Through music we are inspired as a young generation to rebel against what's been set, to change, to evolve. So, rock and roll was hip-hop of its day. So was jazz, so was swing, so was bebop, all those things. All of it was considered the devil's music, the youth music, violent, promiscuous. It's like going to a concert, performing and you're nervous, you're about to go on, and it's so big and vast, and it's exciting and there's adrenaline going—that's what hip-hop feels like.
I dance because I'm inspired to dance. I don't think about it as a conscious decision; "OK, I'm gonna dance." I've always danced, there's no beginning or ending in that way for me. The first time I realized everybody didn't dance—"You don't dance? Really?"—it blew my mind! I thought everybody knew how to dance! I remember laughing, "People go to class to learn how to dance?"
I realized that people didn't know how to dance and as I was figuring out what I was doing in terms of hip-hop and concert dance, I had to do two things: explain and show because they didn't know why we were innovative or different. Our mission statement is to teach people through performance.
Watch a video of Rennie Harris Puremovement:
Rennie Harris Puremovement will be performed at Jacob's Pillow August 5–9. For more info, visit their site here.