Rendezvous in the Alps by Ratik Asokan
With The Seasons in Quincy, filmmakers Tilda Swinton, Colin MacCabe, and Christopher Roth produce portraits of art critic and novelist John Berger.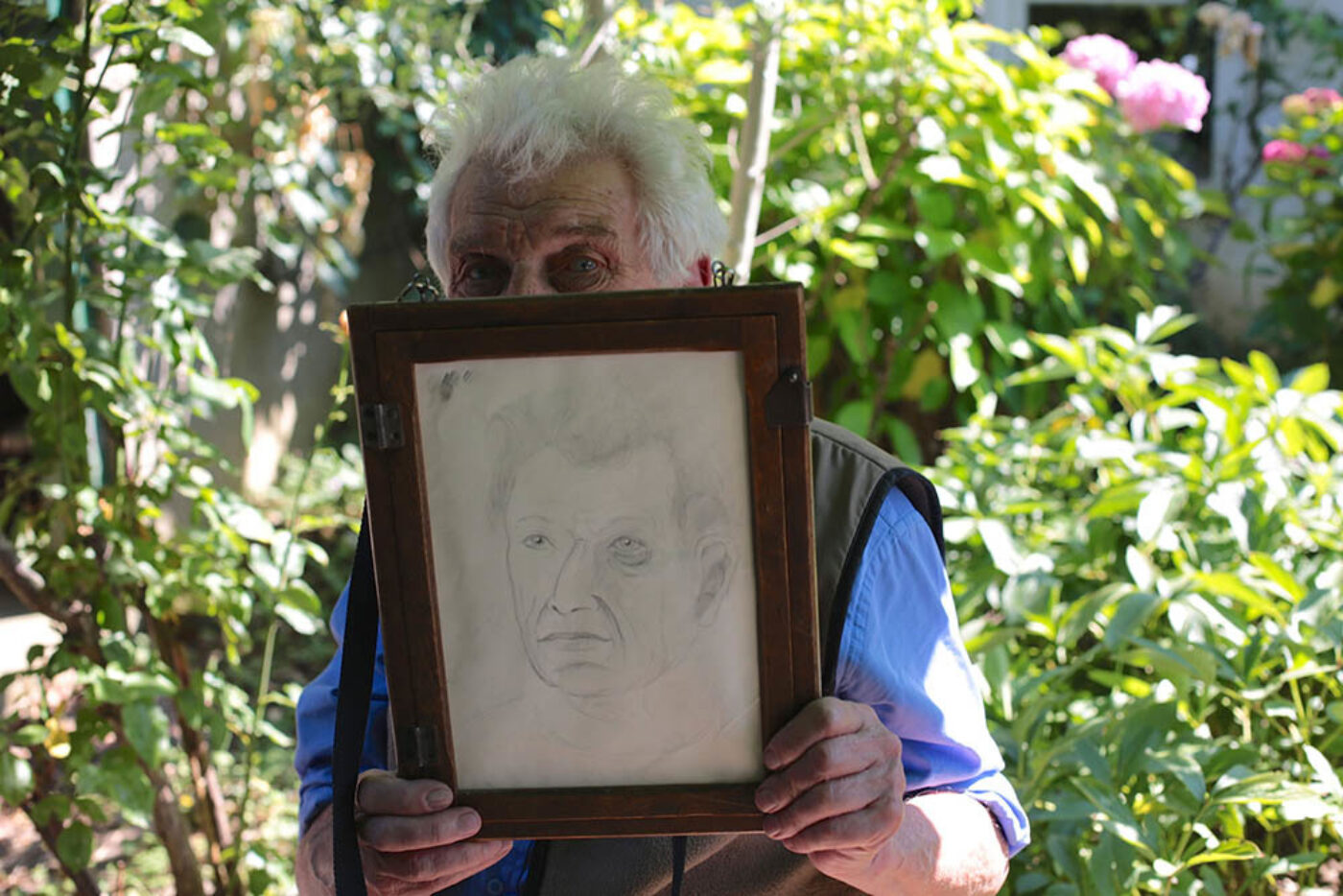 Invited to his friend John Berger's house for dinner, Geoff Dyer once found himself seated between very different houseguests. On one side was a local plumber; on the other, Henri Cartier-Bresson. It's an image that neatly captures the two abiding interests of Berger's career. Ever since he began publishing provocative Marxist art criticism in the 1950s, he has written with unparalleled insight about both aesthetics and politics, about the most refined artists and most marginalized communities, about, as he himself put it, "the enduring mystery of great art and the lived experience of the oppressed."
Actually, Berger has made it his business to kick down the walls between the two. His seminal 1972 television series Ways of Seeing—now a standard art history text around the world—more or less invented cultural studies, and did so in plainspoken language accessible to the public. His Booker-prize winning G might be the only post-modern novel about a worker's revolution (and Berger famously returned half his prize money as a protest against Booker-McConnell's colonial operations in the Caribbean). But what makes him truly special is that he never restricted himself to the academy. After writing G, he travelled through Europe with the photographer Jean Mohr to record the experiences of migrant workers for what is today an incredibly prescient book, A Seventh Man. He then took a step further and moved to Quincy, a hamlet in the French Alps near Mont Blanc. There was nothing naïve or sentimental about this decision. He recently told an interviewer:
I didn't know enough about the people I was writing about, about the actual experience of what you might call poor village life… the kind of conditions of which I was ignorant were the kind of conditions the majority of the people were living in. Reading does not really help you understand. One has to experience it first hand.
Four decades later, Berger continues to live, farm, and work in Quincy. He is famous for being a gracious host and inspiring presence—something like a sane D. H. Lawrence—and many readers have likely dreamt of visiting him in the Alps, which is one of the reasons this new documentary, The Seasons In Quincy, makes for such delightful viewing. Shot largely in and around Berger's home, Quincy is at once an homage to and intimate portrait of the artist. Animals, painting, politics, history: it beautifully reveals much about a man, who by blending a mastery of literature and art with an intimate understanding of peasant life, has created a body of work like nothing else in contemporary letters.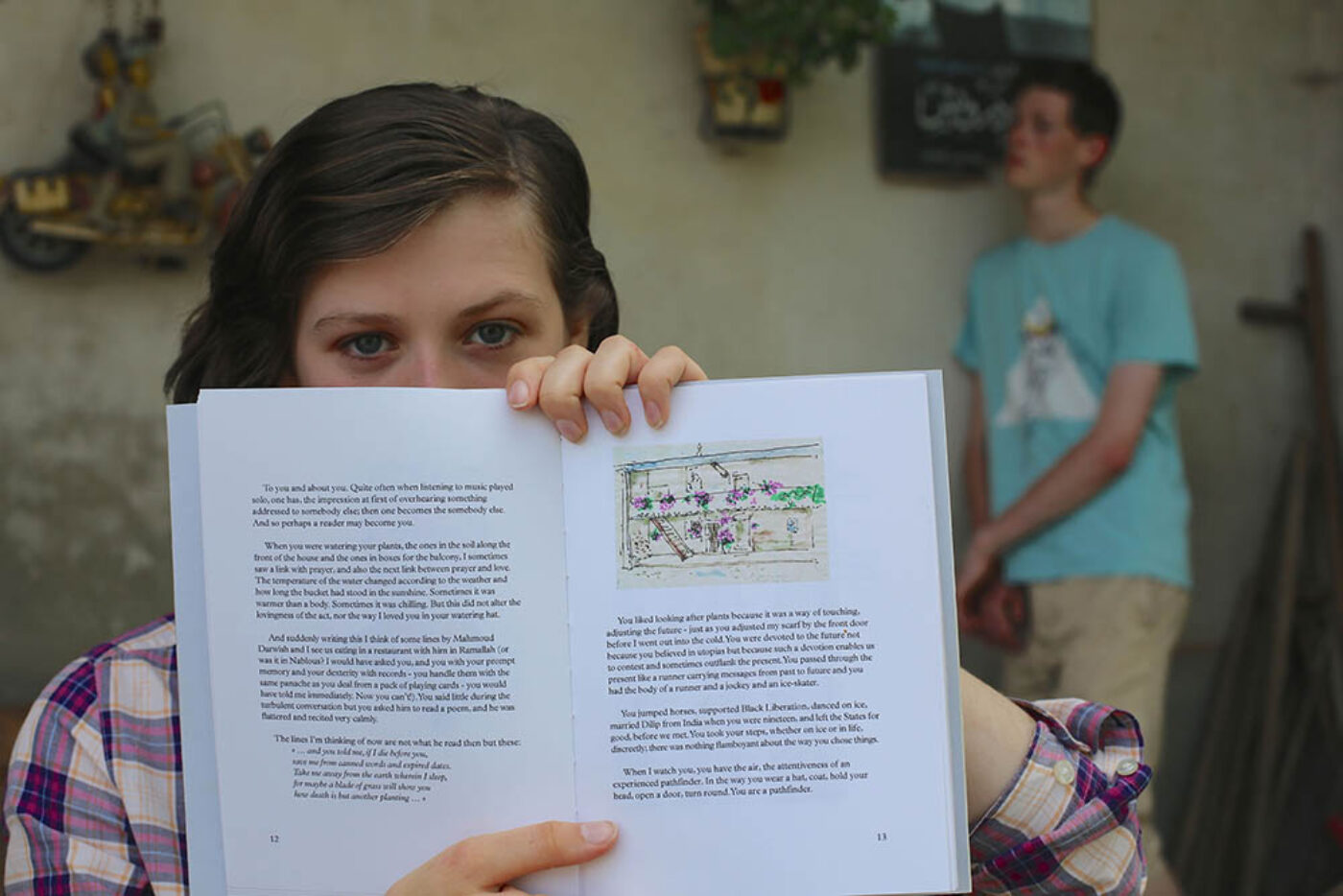 Produced by the University of London's Derek Jarman lab, Quincy is actually a collage of four short films: one directed by Swinton, one by literary critic Colin MacCabe, and the other two by the European directors Christopher Roth and Bartek Dziadosz. That said, there is much overlap—both of cast and crew—and the project feels unified. Of the various people involved, Swinton is not only the most magnetic, but also the closest to Berger; it's their interactions that light up the film.
Quincy's first segment, entitled "Ways of Listening" is essentially an extended conversation between the two. Swinton first encountered Berger when she read Ways of Seeing and "felt not only [her] relationship to art but also to culture irrevocably affected by its radical democratic humanism." Despite the thirty-year age gap, their relationship is bracingly two-sided and intimate. Indeed, what's most affecting about Berger is the sheer intensity with which he listens to her. There is nothing put on about this. Compassionate attention has long been central to his writing. His art criticism is distinctive for how he imagines his way into the lives of painters and sculptors. And his genre-bending works of reportage display a Dostoyevskian ability to inhabit different perspectives. "If I am a storyteller," he reflects in the film, "it's because I listen. Stories come to you all the time if you listen."
Swinton and Berger's conversation—much like the latter's writing—fluidly moves between literature, art, and politics, before settling on their similar family backgrounds. Both had fathers who fought in wars, a fact that shaped their childhood (Berger writes about this beautifully in "The Szum and the Ching" the last chapter of his fictional autobiography Here Is Where We Meet). That subject of family is revisited, or rather complemented, in Quincy's fourth segment, "Harvest," in which Swinton's teenage twins arrive in the Alps to spend time with Berger's son Yves, a painter who lives with his family on a farm nearby.
These two sections comprise the film's stronger half. They unfold with the easy charm of a home movie and evoke memories in much the same way. As the camera travels first across snowy white and later lush green slopes, we remember Berger's beautiful evocation of these very landscapes in Pig Earth and Once In Europa—the first two novels of Into Their Labors, his magnificent trilogy about peasant life. The scenes in Berger's home send us back to his genre-defying journal Bento's Sketchbook.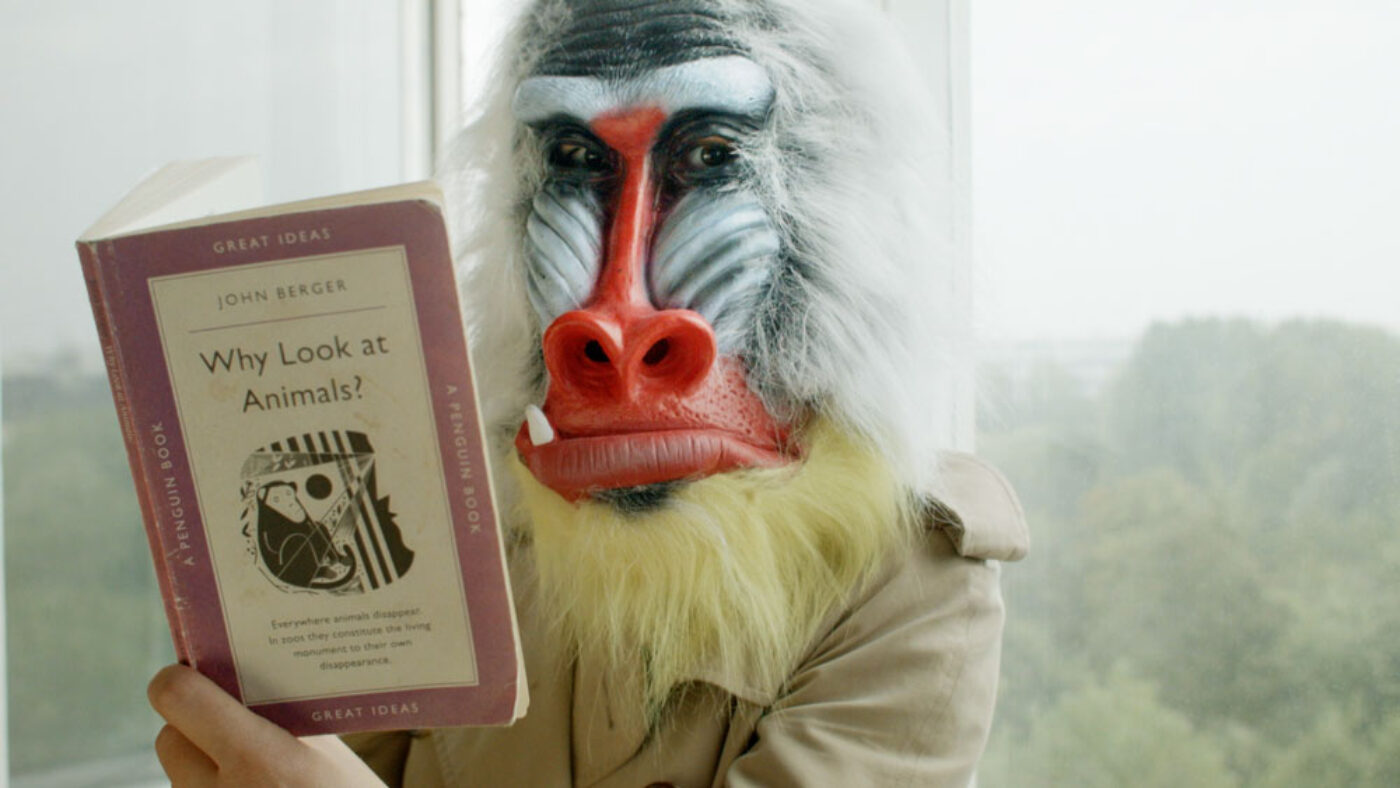 Parts 2 and 3, though certainly interesting, by contrast feel stilted by formal constraints. "Spring" was meant to be a discussion about "politics, the Arab Spring, the Prague Spring, and the perpetual false spring of capitalism." But Berger's wife Beverley died before shooting began, and he understandably excused himself from the proceedings. Instead, director Christopher Roth made a visual essay using footage of various animals around Quincy to revisit Berger's seminal Why Look At Animals? Roth's original subject is then addressed in "A Song For Politics," centered around a well-intentioned but rather slim panel discussion about finance capitalism featuring himself, Berger, McCabe, Indian artist Akshi Singh, and—pleasant surprise—American poet and novelist Ben Lerner. Little new political ground is covered, but Lerner does deftly summarize the importance of Berger's work:
There is a commitment to the possibilities of the world before us in a sensory, sensual, libidinous, and erotic way, because those energies have to be harnessed for the political. And there is a commitment to memory and having a relationship to the dead that never degenerates into the seductions of nostalgia.
Whatever its minor shortcomings, one must thank the makers of this film. Any time spent in Berger's presence is life expanding. Late in 2666, Roberto Bolaño observes that truly great writers stop being people and ascend to the level of emotions or abstract ideas in our imagination. Here is what John Berger means to many of us: courage, compassion, dignity, sensuality, and learning. He turns 89 this year. Will Stockholm finally take notice?
The Seasons in Quincy opens August 31, 2016 at Film Forum in New York.
Ratik Asokan writes on books and photography. His work has appeared in the Los Angeles Review of Books, New Republic, Vice, and Bookforum, among others.