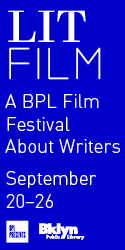 "Does my voice not reach you, are you not haunted
by its somber testimony?"
"Is your house not hushed
in expectation of something about to dawn?"
"It dawns each day … but night returns
with its tense vigils and its pain.
After the question, and the moaning,
will the question come again?"
"The eyes regard a limpid countryside,
a face that loves us.
The lips part as if about to speak
their loving words once more."
"The earth, preserving its paths,
seeks its domain of leaves and revelry.
Milk welling in the sweet mounds of hills
swells the heavy burden of the trees."
"Mountains and ships lie at calm
in the clear morning light,
and the pulsing world of fishes and roses
is born again."
"Will this day bring us boons,
calm seas and peaceful ports?
Only from your heights, your seat among the stars
can one take the measure of a day."
"And I am, he is, we are all together—dead, born, immersed
      in mystery—
mindful of demons, but aware
that above the endless flow of blood
blind angels are hovering."
Translated by Jo Anne Englebert.
Jo Anne Engelbert teaches Latin American literature at Montclair State College. She is associate editor of Review an Americas Society publication which publishes Latin American literature in English translation.
Claudia Lars is the pseudonym of Carmen Brannon Vega. Born in Armenia, Sonsonate in 1899, Lars is noted both for her lyricism and for her outspoken criticism of repression.
Note: BOMB, Spring/Summer '84, #9 featured the work of a number of Salvadoran poets selected by INALSE (Institute of the Arts and Letters of El Salvador in Exile). This spring the selection of Salvadoran works has been made by the newly formed Cultural Front of El Salvador. Both representations are major efforts by the intellectual community of El Salvador: the tasks of editing, translating, and transporting work made that much more difficult by the existing state of war. The Cultural Front by making this effort affirms its commitment to rescue and preserve our artistic heritage. Further work is planned including the publication of an anthology entitled Homage to El Salvador. This edition will feature new works by both El Salvadorans and North American poets. Galway Kinnell, Adrienne Rich, Allen Ginsberg, C. K. Williams, Carolyn Forche, and Alice Walker are among the contributors.
Daniel Flores y Ascencio for the Cultural Front of El Salvador in the US.
Originally published in
Cindy Sherman, Dario Fo, Bruce Weber, Lisa Fonssagrives-Penn, and Raymond Voinquel.