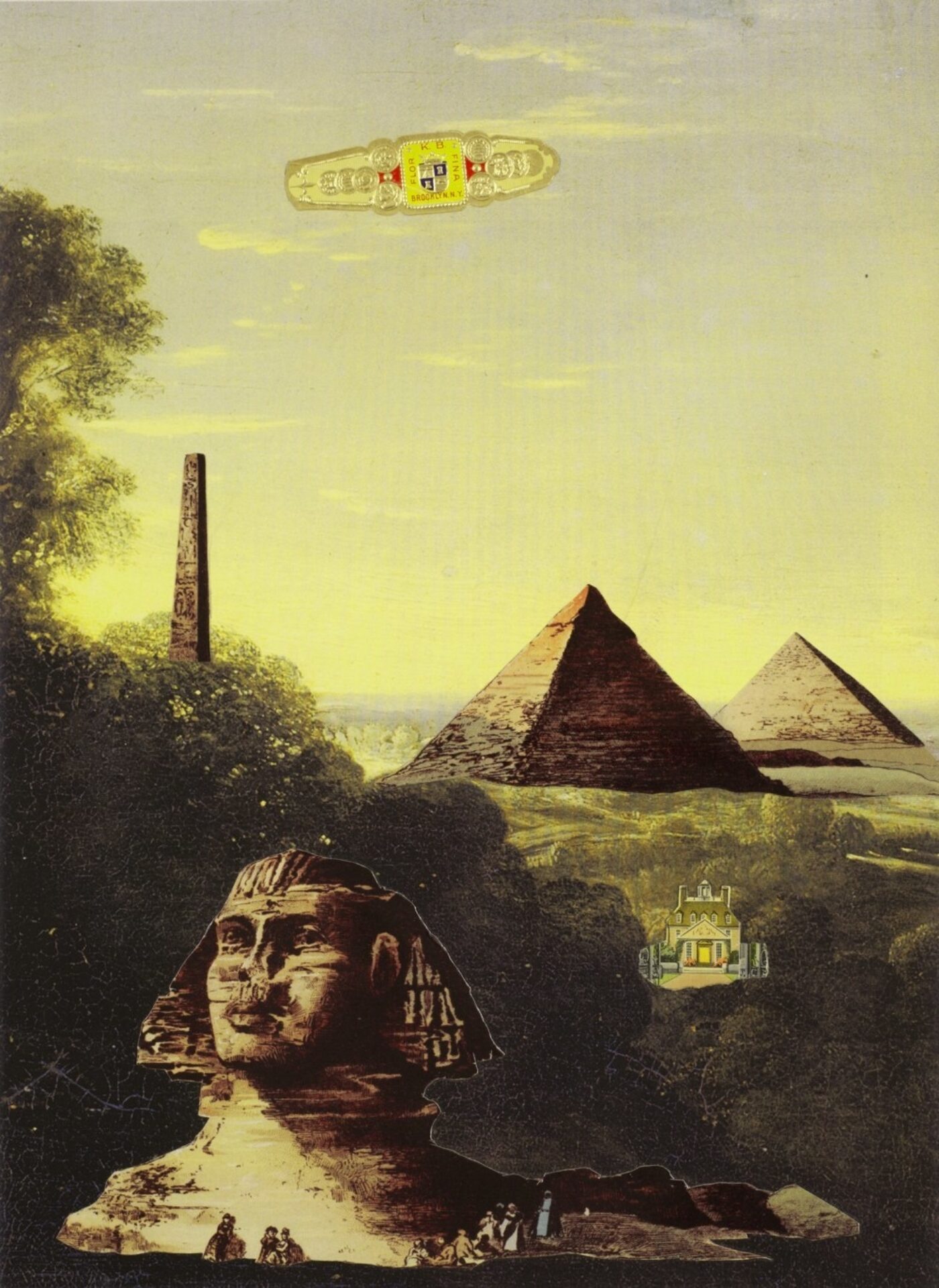 before I started
I was forced to flying
she said.
higher and higher on
next tree, am as wire
I remember being twenty-one, fresh out of college, and receiving an email from my mentor Marcella Durand, asking if I had any interest in being John Ashbery's assistant. The answer was, of course, yes. Yes. Flowers until dawn. Clear waves of weather.
The Ashbery poems I had already encountered had coaxed me out of what I'd found to be a limiting, even stultifying, preoccupation with "meaning" and "framing" that I had felt pressure to extract from others' poems and produce in my own.
On the day I interviewed for the position I arrived at John's Chelsea apartment to meet with his husband, David Kermani (a person whose presence in my life I cherish as much as JA's), and though I did not meet John that day, I heard the sounds of his typewriter in the next room. He was working on his translation of Arthur Rimbaud's Illuminations. My first associations with John are with this sound, a marvelous clicking in the atmosphere. This was real life. I was his assistant for seven years.
Morning fed on the
light blue wood
of the mouth
I will miss, so much, taking dictation. The way I got to be a kind of conduit for his letters, his voice towards others. John used his correspondence as a platform for playing with language and modes of address. Which made sense, since his poems, for me, have often been spaces that activate that sacred and strange space of being spoken to (but from where?).
gosh flowers upset ritual

Night hunger
of berry … stick
He taught me to cultivate a love for the minor, the underplayed, the "B" poem or film, the word that was just a bit off, the clunk and the goofy shift. He introduced me to so many writers I would have otherwise never encountered, and who have become an integral part of the scaffolding that holds up my own poetry. Poets like F. T. Prince (John especially loved his poem "The Moonflower") and Laura Riding. He introduced me to some of my best friends and colleagues, a gift that is sustaining me now.
Being with John wasn't exactly like reading one of his poems, but it wasn't unlike it either. When you were with him, he would create these calm yet energetic rivers among topics, citations, quotations, bits of loose cultural detritus gleaned from the newspapers, magazines, and periodicals he was consistently glued to. In the middle of writing something serious for publication, he would pause and ask for the horoscopes, always reading mine first (Virgo), then his (Leo). He was sad when the Village Voice stopped printing them. Then he might ask me to pop in a CD of some overlooked composer. It was a kind of osmosis, being in the room with him, immersed in his pathways of thinking and association. It was a living drafting space. Life pursued down these cliffs. Once, a friend sent him a bottle of vitamins or herbal supplements to try. He wrote back to acknowledge them, saying, "I haven't had a chance to open the bottle yet, but just knowing they are here nearby has already started to work wonders." This is what it was like to be around John, you didn't need to seek out the nutritive value of his genius, it just kind of sloughed off on you—you were in it already.
I must say I
suddenly
she left the room, oval tear tonelessly fell.
It is this feeling of simultaneity, this calm and constant state of arrival, an always becoming, that was the essence of working with John and learning to be a poet through his poems. It now feels absent from my days, my life, my air.
thistles again closed around voice.
She is dying—
Automatically—
wanting to see you again,
Ashbery is not my favorite poet, he's my only poet. I am consistently shocked and baffled at any characterization of John's work as difficult. I refuse to engage with that. You just go into it and move. All I can think about when I wake up is how I hate to go on in a world without him, but the stone must be rebuilt. Time stepped. I have this glorious case of amnesia when it comes to even my favorite Ashbery poems; I never quite recall what they are going to do next and they rarely feel the same as the last time I read them. Soul elsewhere. The last memory left. He did not instruct people on how to read his poetry, but rather encouraged the reader to develop their own associations within it. Because of this generosity, the poems will be fresh and new each time we visit them.
"Beautiful morning for a flip miss," remarked the mechanic in brown overalls.
"Are you going up alone?"
Every morning since John passed I have been flipping through his poems. I began with the book closest to me: Houseboat Days. I realize, writing this, that this ritual is less like reading and more like searching.
Every night I have been falling asleep to a recording I made in late 2015, on the occasion of the publication of The Tennis Court Oath in France, translated by John's dear friend Olivier Brossard. I recorded John reading the first twenty-five sections of "Europe" on my phone. I held it close to him and he read from this long poem, a poem that for me encompasses all I ever want to know about collage, fragmentation, friction, interruption, line. I love the "she" in this poem and feel close to her in my grief, as if I could almost climb into her position. In the recording his reading is like tuned speech. Like talking but with clearer edges. His sweet voice. This isn't right yet. This is my routine for now.
She willed him
loveliest diamond of the tree;
I say "every night," but I am listening to it presently as I write this.
All was now ready for the continuance of the journey.
Excerpts in italics are from John Ashbery's poem, "Europe" from The Tennis Court Oath, sections 1-25.
The phrase "always becoming" is via Jed Perl's 2007 essay "A Magically Alive Aesthetic."
Emily Skillings is the author of the poetry collection Fort Not (The Song Cave, 2017). Recent poems can be found/are forthcoming in Poetry, Harper's, Boston Review, Brooklyn Rail, BOMB, Hyperallergic, LitHub, and jubilat. She is a member of the Belladonna* Collaborative, a feminist poetry collective, small press, and event series. With poet Adam Fitzgerald, she co-curated the exhibit John Ashbery Collects: Poet Among Things at Loretta Howard Gallery in 2013. Skillings received her MFA from Columbia University, where she was a Creative Writing Teaching Fellow in 2017. She splits her time between Brooklyn and Hudson, NY.