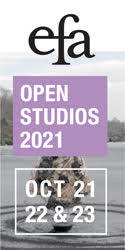 If you nose up from the deep, ease through the crowd poised along the tar planks, or tip and sway in the hull, you'll bear witness to a once performed spring pageant. From flatbed trucks each variant family steps down carrying seabags and winter coats, little else, moving along to the ferry commissioned to take them away. It is by all official accounts a model affair. The population doesn't resist; they cut their good-byes short, keeping the youngest children in the procession cheerful, volunteering to help. It is an orderly first step.
If you follow along in the ferry's wake, to the waiting train and on into the camp in the dry heat of Manzanar, you'll have come farther than most. But if you linger back in the harbor alongside the island dock, if you place yourself just outside the frame—buoyant—you will remain before the brightness of the model, its charge, a terrible new sun.
II.

As we dart forth to please our mates, we approach each other as rainsqualls across headlands. Sudden yet perceptible. Engendered by losing winds from the South and minor calamity, our shifting revelations to one another sink, roll, and fan out to claim wide swaths of territory below and between us. Still, in the midst of such black fits, the vermilion of grass will return to you, the endurance of birdsong beneath the tempest—the small but exact translation of a kind hue behind scrims of sound.
III.

If there is a way to equate bathhouse to barrack, it is in their exacting units of pleasure and order. There are known rules to follow within each. Remnants of salt trails in both. Evidence to point to in cases of muddle or cover up. As proximity dissolves difference (valence), distance promotes sameness (genre). And therein lies a white snare.
IV.

In the week prior to official internment, there were notices in the papers to be read alongside advertisements: handbills and posters of promised action layered over showtimes, meat prices, and weekend excursions. Titles printed in red, letterpress, a touch of design not caught in photographs. Fair warning, so to speak, of the unreality to come.
Provisions have been made to give temporary residence in a reception center elsewhere. Evacuees must carry with them the following property, not exceeding that which can be carried by the family or individual:
a. Blankets and linens for each member of the family;
b. Toilet articles for each member of the family;
c. Clothing for each member of the family;
d. Sufficient knives, forks, spoons, plates, bowls, and cups for each member of the family;
e. All items carried will be securely packaged, tied, and plainly marked with the name of the owner and numbered in accordance with instructions received at the Civil Control Office;
f. No contraband items may be carried.1

Few on the Keholoken that morning returned to the island. Many Nisei, born and raised on the island, chose to move east after the war.2
V.

The vernal optimum for the first outdoor photographers paralleled that of the new landscape painter. The image sought en plein air required an absence of motion, a plasticity of gesture that allowed the mechanism to order and hold down the information of light. The hillside vantage, bluff, or flatland incline that so pleased the painters Moran and Eastman Johnson would be imitated for years only to be quickly, violently, hurtled past in the western plate landscapes of Eadweard Muybridge and Carleton Watkins. As often occurs, the instrument surpasses and usurps the future of its inventors. And in the less than hale vertigo of Muybridge we rush past the garden portrait and studio lights (and in one leap the plein airpastoral as well) beyond hedgerow and frame into the inner ear of our world and its intensely split focus. The inherent conflict of the new landscape will overtake and mark the willing looker (see Muybridge plates from The Valley of Yellowstone and The Modoc War). And yet in this century's wars the eye of record remained trained to the perimeter, the air of posture still evident everywhere, even in recording the torn and dead. The war record, in its authentic and journalistic fashion, shows its spoils within garden walls. Yet other documents angle back differently across time.
VI.

Three greenhouses, 15,000 square feet under glass. Packing house and garage for two cars or trucks. Acre and half land on waterfront, on main highway only three miles from ferry to Seattle, Washington.
Truck and all equipment for operation of this business. Principal crops, tomatoes and cucumbers in spring and summer; and chrysanthemums in fall and winter. Potted plants. Tomatoes and cucumbers are now planted and cared for, and everything ready for some experienced and responsible party to carry on. Estimated income from this crop coming in, $5,000. From chrysanthemums, $2,000.
A new residence, seven rooms, now under construction, will be finished and ready to move into this month. Also small four-room residence on this property.
No encumbrances.
Sell, $22,000, terms3
To the observant, the small incision implies another world even in its tidy erasure of procedure, pain and operation. And it is likewise true that the rainsqualls across the headlands still seek your audience.
VII.

LEAVE WALLS BARE
And what else could a wall be by nature? In three weeks of nothing but lifting walls to their nature you can erase the memory of a place—what came before—you can erect a time deaf to the horizon. New tenants will always come to tend or neglect the crops. And there is cruelty in that. Memory is not as long as we often credit.
Our now low sensitivity to this sun's light requires redress. Let us give ourselves back to long exposures. To be absorbed again in an ominous distance, before inscription, to stop close and longing before a specimen, to hold fast in the hull, to look again at the grain, to wait out the rainclouds and not go inside.
1. From photograph in Final Report, Japanese Evacuation from the West Coast, 1942. Washington DC: U.S. Government Printing Office, 1943, p. 435. University of Washington Libraries.
2. The first boom in Japanese immigration to the Northwest came on the heels of the national Chinese Exclusion Act of 1882, outlawing Chinese immigration for ten years and marking the beginning of years of anti-Chinese violence.
3. National Defense Migration, Fourth Interim Report of the Select Committee Investigating National Defense Migration. 77th Congress, 2nd Session, House Report No. 2124. May 1942.
—Fionn Meade is a writer living in Seattle. His writing has recently appeared in the New York Times, San Franciso Chronicle, and Fisura: Revista de Literatura y Arte, among other publications. He has an MFA from Columbia University. He is currently working on a book of interconnected essays and poems.
Originally published in
Featuring interviews with Rodney Graham, Pierre Huyghe and Doug Aitken, Jerome Charyn and Frederic Tuten, Ben Marcus and Courtney Eldridge, Kaffe Matthews and Antony Huberman, Jonathan Caouette, Laura Linney and Romulus Linney, and David Levi Strauss and Hakim Bey.