Reimagined Objects: Jean Shin Interviewed by Louis Bury

Discover MFA Programs in Art and Writing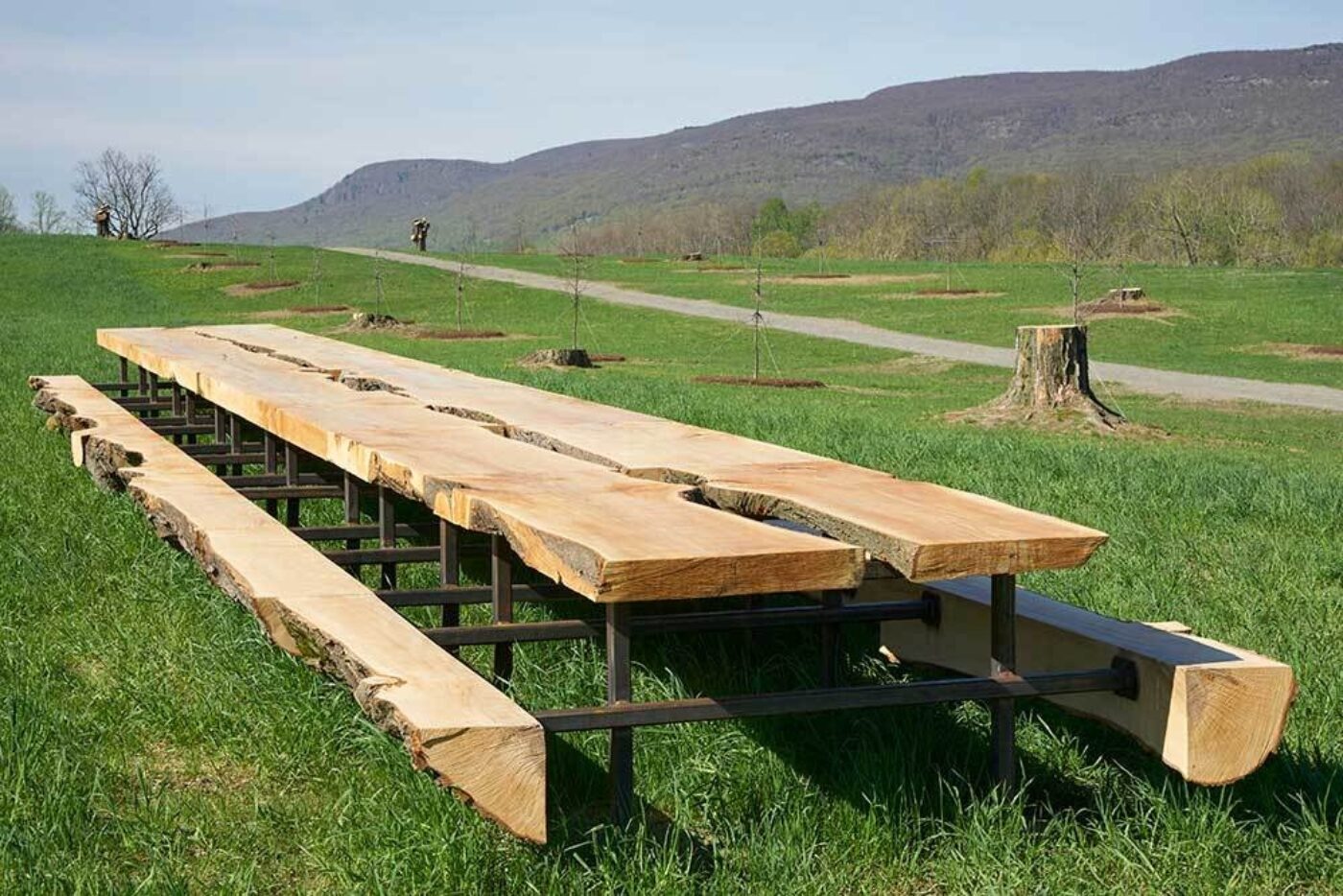 From the charming, biomorphic amalgam of socks stuffed with dryer lint forming the sculptural installation Lost and Found (Single Socks) (2000) to the sickly orange glow of empty prescription pill bottles in the chandelier-like arrangements of Chemical Balance (2005–9), Jean Shin has been repurposing society's rejectamenta well before twenty-first-century schools of thought such as object-oriented ontology and new materialism became modish. In their numerical scale and visual intricacy, her installations convey a sense of consumerism's dizzying excess while at the same time suggesting art's capacity to give unwanted objects new form and meaning. For example, Surge (2013), installed at Los Angeles's Korean Cultural Center, contained hundreds of obsolete electrical chargers affixed to a long wall such that their droopy wires resembled veiny, black waves. Tensions between poles such as figuration and abstraction, part and whole, and optimism and pessimism animate Shin's installations with suggestive ambiguity, a testament to how her methods—attuned to site and materials—honor the complex ways in which we humans build and dismantle our world. Shin and I spoke together on the occasion of her current installation at Storm King Art Center, Allée Gathering (2019), a fifty-foot-long communal picnic table made from salvaged maple wood.
—Louis Bury
Louis Bury What were your considerations for Allée Gathering?
Jean Shin As part of Storm King's landscape revitalization project, the center was cutting down twenty-four trees along their Maple Allée. Although these trees were considered to be in declining health, I imagined that each had a beautiful interior life that no one had yet seen, and thus I wanted to preserve their exquisite wood as a memorial. I also wanted visitors to feel like they are literally sitting inside the cut trees, so I connected the trunks, dissected the cores, and presented them horizontally as two fallen trees side-by-side. Allées create a processional walking experience, but my work slows the visitor down, offering stasis instead. It can serve as a gathering place for conversations about the changing landscape at Storm King—which requires intense labor and care to maintain—as well as the impact of climate change at large.
LB How do you understand the role of community in your work?
JS It's central to my work, and multi-faceted. In Allée Gathering, for example, there are several levels of community: that of trees and nature, that of Storm King employees, and that of visitors who activate the work by sitting and sampling maple syrup.
LB How does your own relationship to an installation site inform the work?
JS Sometimes I'm fortunate enough to create work for a community of which I'm part, such as Recall (2012) at Pratt Institute, where I'm an alumna and professor, or Unraveling (2006–18), whose deconstructed sweater threads visualized my Asian American art network. It helps to have knowledge of a community's history and culture. However, even when invited to make work in communities where I'm an outsider, I still find a connection to my personal experience that, along with some empathy, allows me to enter the conversations and learn. This role feels like that of an investigative reporter: asking questions, meeting people from the community, and trying to find a topic that's urgent and timely. For example, in Settings (2010) I was asked by New York City's Department of Cultural Affairs to create a permanent work for a Manhattan public elementary school. My own experience as a parent gave me insights into the kind of engagement I wanted to have, resulting in a collection of donated plates that represent local families and their formative dining table conversations.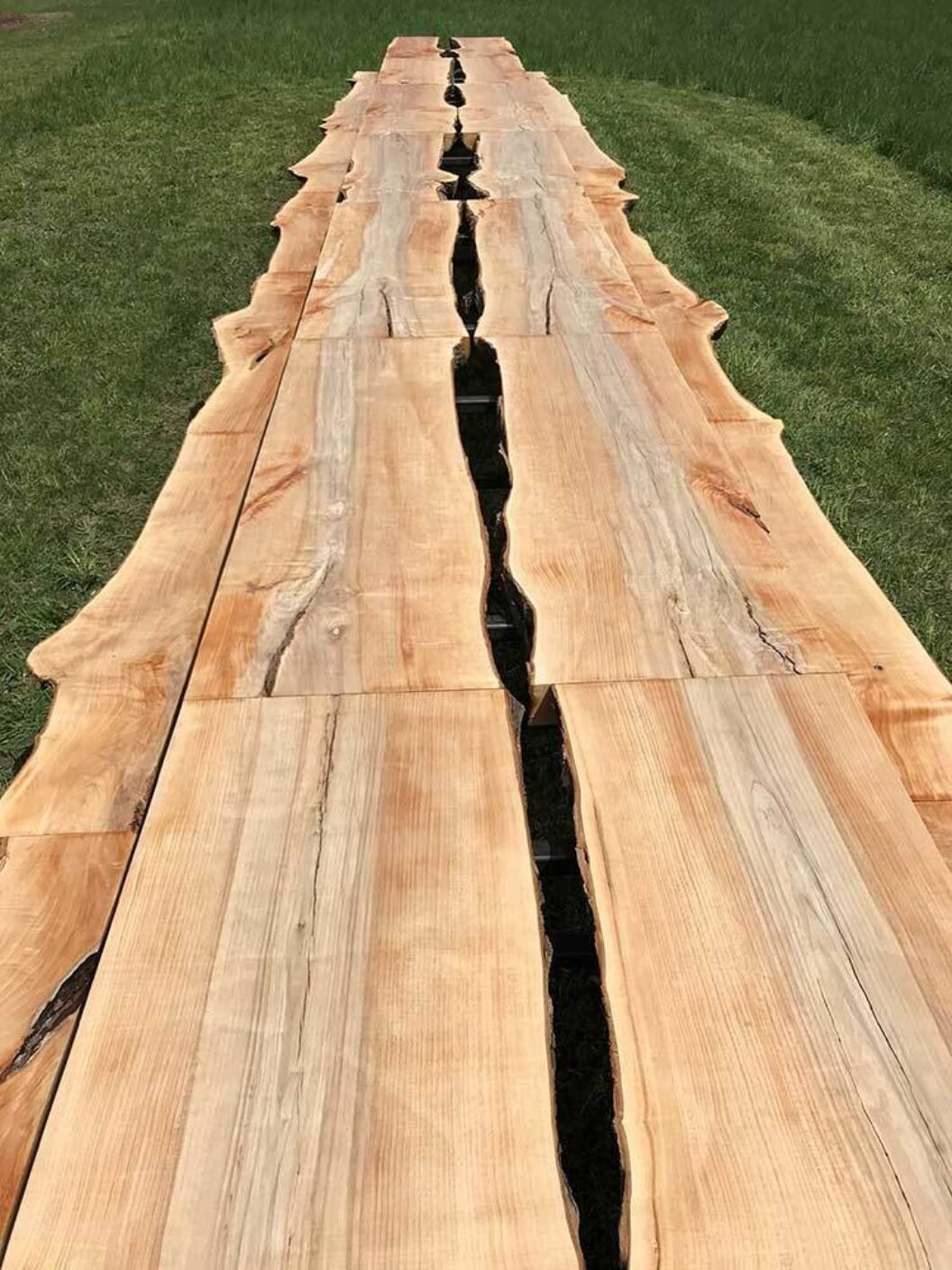 LB What factors into your choice and use of materials?
JS I'm drawn to materials that others have abandoned or thrown out, the leftovers. These everyday remnants have lived histories and the potential to tell stories about who the owners are and what they valued. I want to stretch our understanding of the cultural significance of these seemingly worthless artifacts and at the same time preserve their material essence. This involves lots of research, experimenting, failing, and prototyping. The work's final form depends on the materials' qualities, in that those qualities determine how I'm able to de- and re-construct them.
LB What attracts you to textiles in particular?
JS In my early arts education, I drew, painted, and studied the human figure a lot. As I moved into sculpture and installation, working with clothing became a surrogate for depicting the human body, implying the figure's presence through its absence. Also, textiles are colorful, tactile, and flexible—they have personality—which can help convey a sense of identity, culture, and history.
LB How do questions of identity influence your work?
JS In conceiving my projects, I think about who will be represented in the work and what stories are unacknowledged or hidden in plain sight. Representation matters. As a Korean-born American woman, I experience several facets of this situation. Perhaps because Asian Americans are often considered a "model minority," I'm regularly invited to privileged white spaces; however, there can be a feeling of invisibility both within those spaces and within the larger culture. In addition, I feel the burden of representing my entire ethnicity because we are often not well-represented in institutions, collections, and the art market. My Korean heritage also taught me to prioritize obligations to family and community over my own needs, whereas American culture celebrates individuality. My work mirrors these dualities in that it is at once intimate and monumental, handmade and mass-produced, individual and collective, representational and abstract.
LB How do you understand your work's relation to scale and monumentality?
JS Even as I work on an installation's small details, one humble task at a time, I'm aware that these repetitive actions accumulate into something much larger. I trust this process, yet each time I begin a project, the labor, time, and materials are daunting. I may have developed an approach and strategy to making art, but I don't have a signature style, which means each project presents different challenges. This way of working is partly a product of having to be resourceful at times when the kind of financial resources required for most public art aren't available to me. Repurposing discarded materials dramatically reduces costs. It also adds specificity and meaning to the work, enabling people to shift their relationship to these objects and rethink mutual care for their community and the environment.
LB Are you a collector in your personal life?
JS I don't consider myself a collector. Most collectors revel in ownership. I'm more interested in having literal and figurative dialogue with an audience. Perhaps my role is more like a forager for unwanted objects. I do sometimes hoard strange—wonderful, obsolete—things in case they might be useful for a future project. But in my personal life, books are probably the only object of which I have a large collection.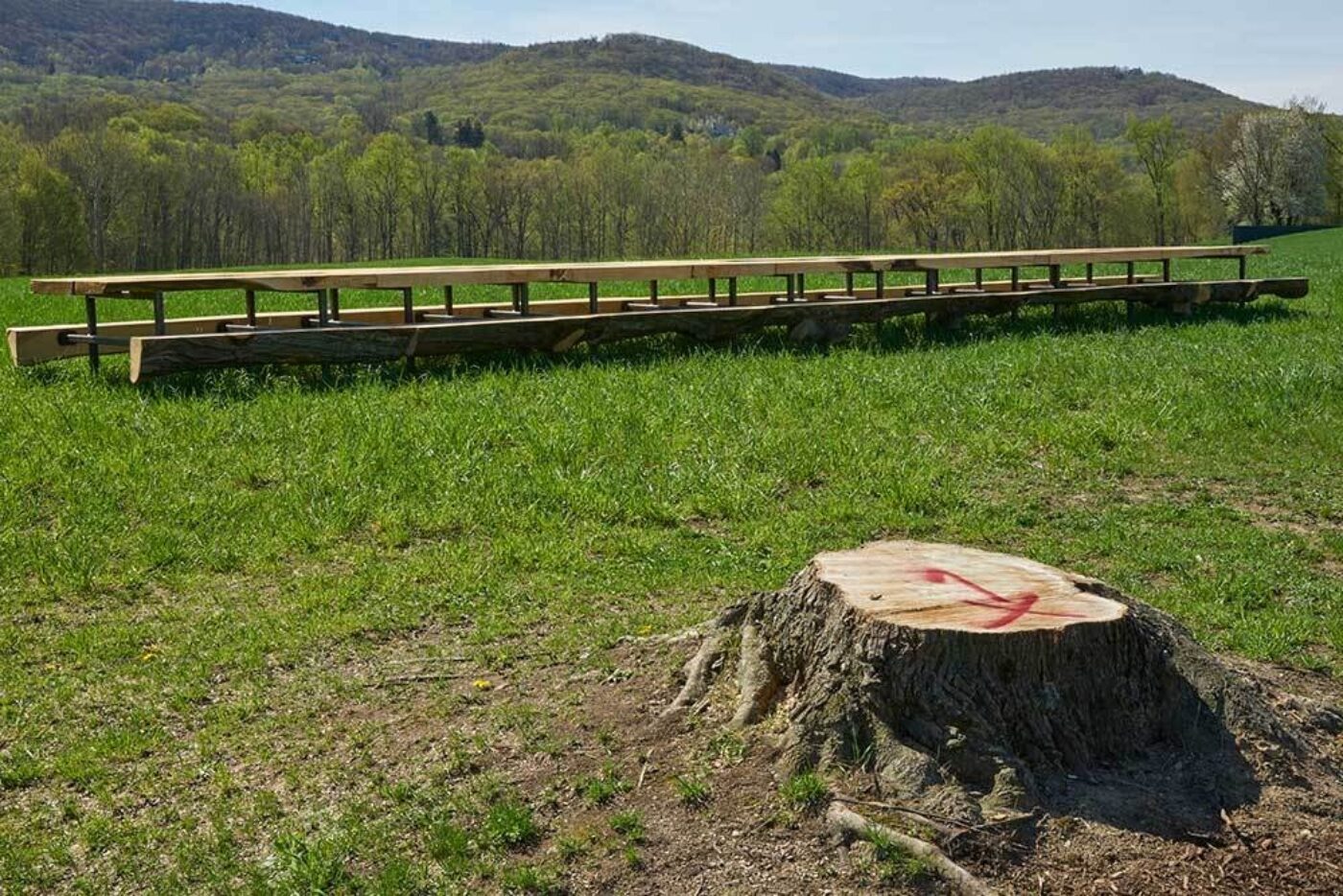 LB Who are key influences on your work?
JS My art heroines are pioneering artists like Eva Hesse, Louise Bourgeois, Louise Nevelson, and Joan Mitchell (I currently serve on the board of the Joan Mitchell Foundation). During Sol LeWitt's Whitney retrospective, I worked as an assistant on his wall drawing, which was also an influence. I'm inspired by David Hammons and Félix Gonzáles-Torres and feel indebted to Post-Minimalism and Arte Povera.
LB You've collaborated with architect Brian Ripel on a number of occasions. What's your interest in architecture, and what do you see as its import and value in fine art?
JS Brian is my husband. He's also my toughest, most knowledgeable critic and greatest supporter. We used to share a studio workspace. His architectural practice allowed me to think about my own projects at a larger, more collaborative scale. I'm inspired by architecture's ability to create immersive yet functional environments while engaging directly with the landscape.
LB How do you understand your artwork in media other than installation?
JS I work in other mediums simultaneously as I create larger installations. Often, I start with a collage, drawing, or small sculpture that informs the larger work. I use photography and video as a tool to plan and document the installation. Because many of my installations are site-driven, different artistic media allow me to explore other aspects of the central idea in ways that wouldn't work given the exhibition's spatial or temporal constraints. Years after the initial installations, related works in other media are usually produced in printmaking and photographic editions.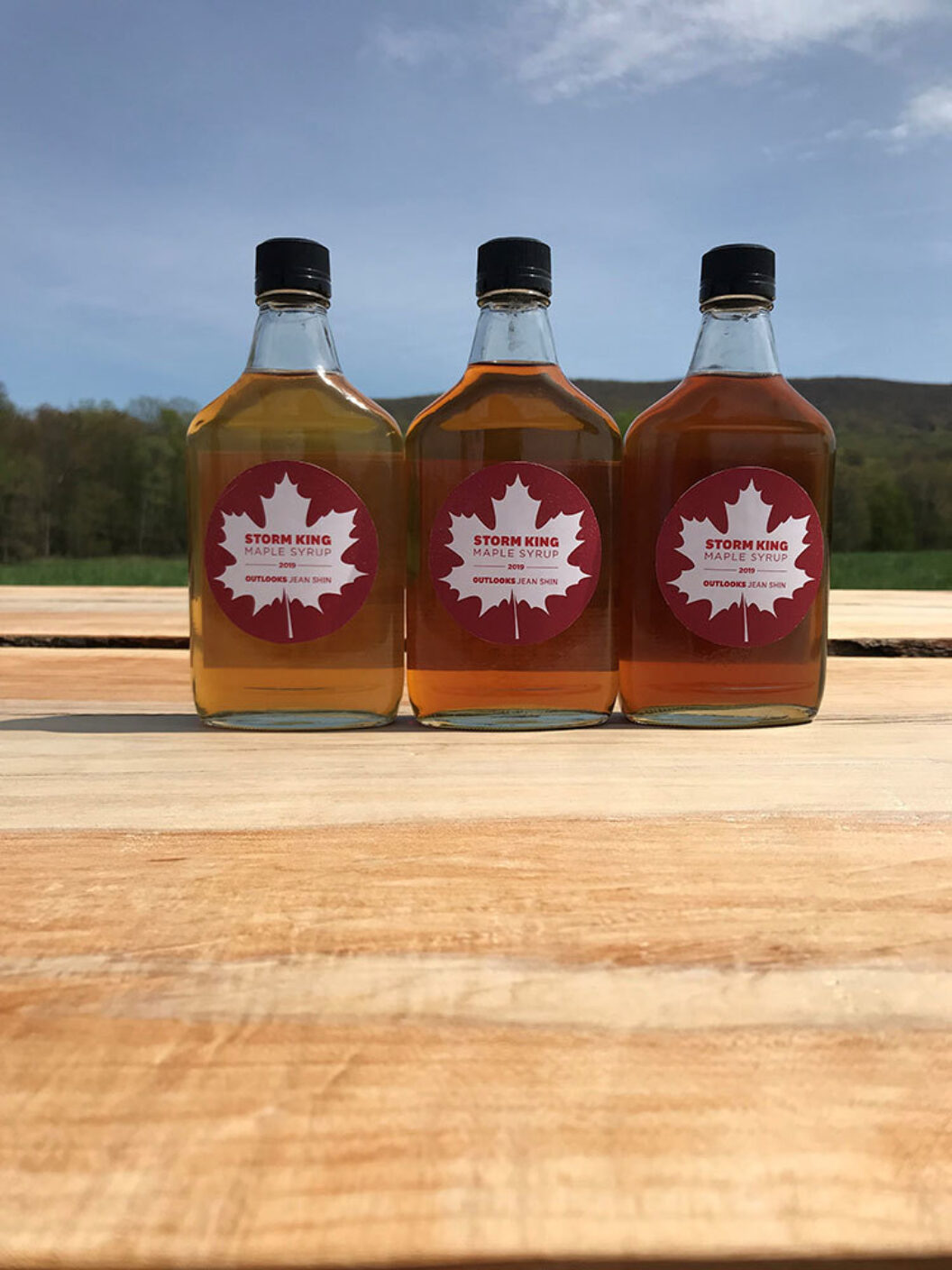 LB What are your thoughts about the intersections of labor, commerce, and fine art?
JS These intersections need to be more transparent. For most artists, they don't intersect with much fairness. How are art projects funded, and who is profiting? Who is doing the labor to create the work, and how are they acknowledged? For commissions, grants, and other projects, I'm shocked at how often I find that the artist's time and labor is not included in the budget on the assumption that it's free. It's also limiting to think that art only has commodity value; it has cultural value, too. Unfortunately, the art market has not been a good model of diversity, equality, and inclusion when it comes to whose art and labor is valued.
Outlooks: Jean Shin will be on view at Storm King Art Center in Mountainville, NY, until November 24.
Louis Bury is the author of Exercises in Criticism (Dalkey Archive) and Assistant Professor of English at Hostos Community College, CUNY. He writes regularly about visual art for Hyperallergic, and his creative and critical work has been published in Bookforum, Brooklyn Rail, Los Angeles Review of Books, Boston Review, and The Believer.