Redefining Architecture: Nancy Nowacek Interviewed by Louis Bury
A multidisciplinary artist talks about collaborative work.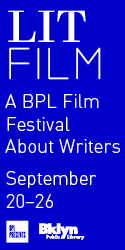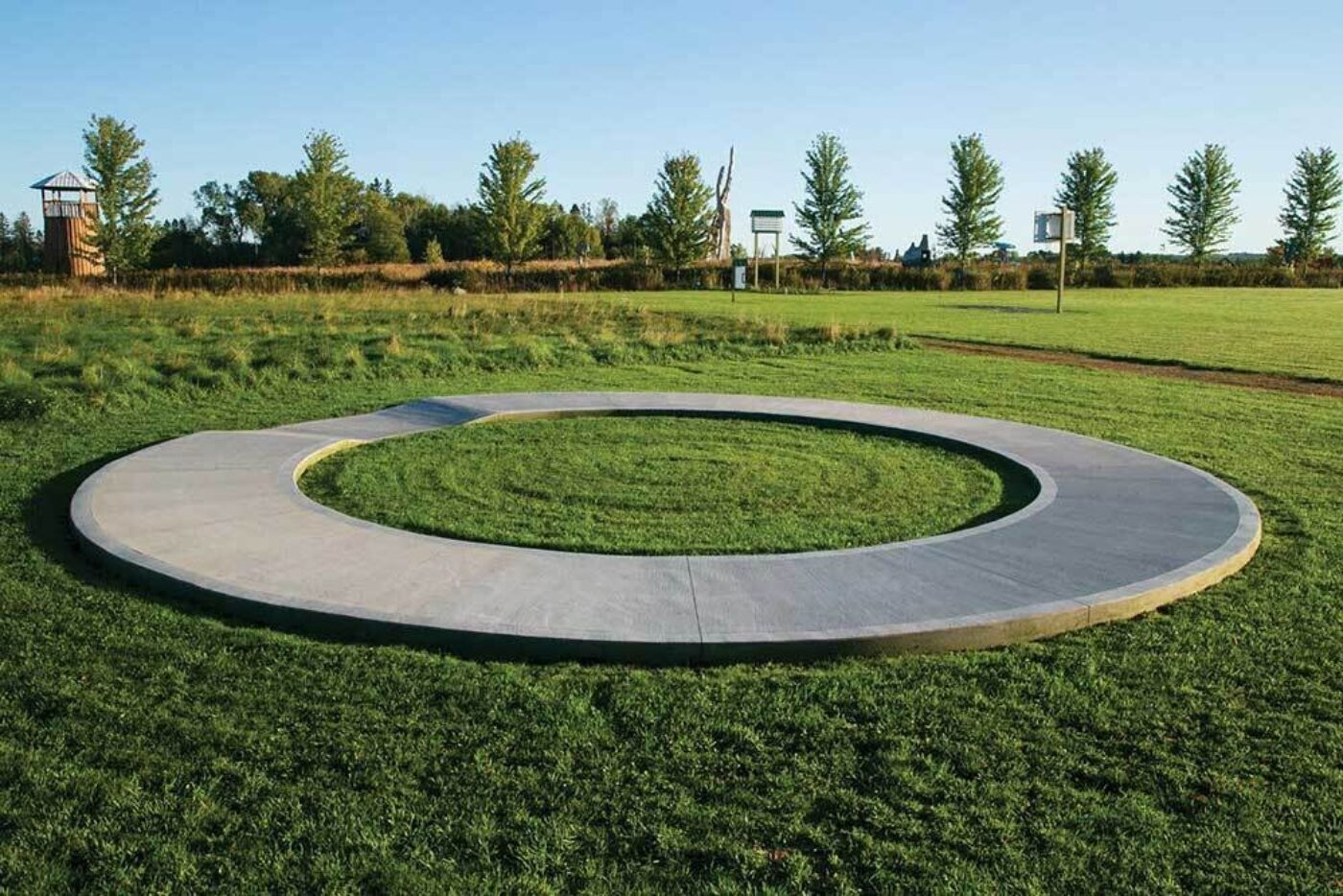 In an oeuvre that spans disciplines (design, architecture, and urban planning) and media (performance, sculpture, and text), Nancy Nowacek explores the built world's absurdities. Sometimes she mimes that world's follies, as in Fieldwork (2018), a performance atop a remediating landfill (Staten Island's Freshkills Park); the piece's choreography derives from manual labor's commodified repetitiousness. Other times, she proposes alternatives to the status quo, as in Face Me (2015–16), an open source library of heterogeneous human figures that can be used in lieu of the default middle-aged white male figure in the popular entry-level architectural design application, SketchUp.
These two aspects of her work converge in The Bridge (2012–16), a proposal to build a temporary footbridge from Brooklyn to Governors Island so as to make the claim for New York City's waterways as a public commons. The bridge came tantalizingly close to being realized, but as it stalled out in Kafka-esque layers of rules and regulations, the artwork adapted by thematizing its own bureaucratic stuckness. Nowacek's lemonade-out-of-lemons resolve allows her to move across technocratic boundaries with just the right measures of poetry and pragmatism.
—Louis Bury
Louis Bury What can art do that urban planning can't and vice versa?
Nancy Nowacek In my experience, urban planning requires working within complex sets of rules. Even when urban planners want to rewrite those rules, they have to follow the rules for changing the rules. Artists are often in the privileged position of being able to poke at the rules. I love finding the rules' gray areas. For example, my circular sidewalk, …Sometimes the Clouds Come Back This Way… (2019) derived from research on Minnesota sidewalk regulation but could remain an impractical fantasy object because it exists outside the rigors of civic space.
LB What's your approach toward the rules of design aesthetics and artistic genres more generally?
NN I'm not sure I have any rules toward approaching art, but my design training causes me to invest a lot of time into the communication materials that support my art practice. Here are some typographic and layout rules I can't help but follow because they're principles that support legible communication:







Text should always be between 9–12 points, depending on the x-height, and leading should be at least 120% of the point size.
The measure of text columns should be somewhere between 60–85 characters, and should always be set flush left, rag right (and the rag should be even).
Always use a grid system. (And! Ack! Always kern display type!)
LB I'm now self-aware about the fact that we're conducting this interview as a series of written exchanges!
NN Gratitude and reciprocity are other rules for me, though ones of etiquette rather than aesthetics. Because so much of my practice is about asking people questions, asking for advice, and in general learning from and with other people, whenever anyone offers me their time and expertise, it's important to me that I not only thank them but also recognize their contribution to the work in the project credits. When someone offers help to me, if I can't pay them money, I do as much as I can to pay their effort back in other ways, which often means giving other folks my time and expertise for free when the opportunity presents itself.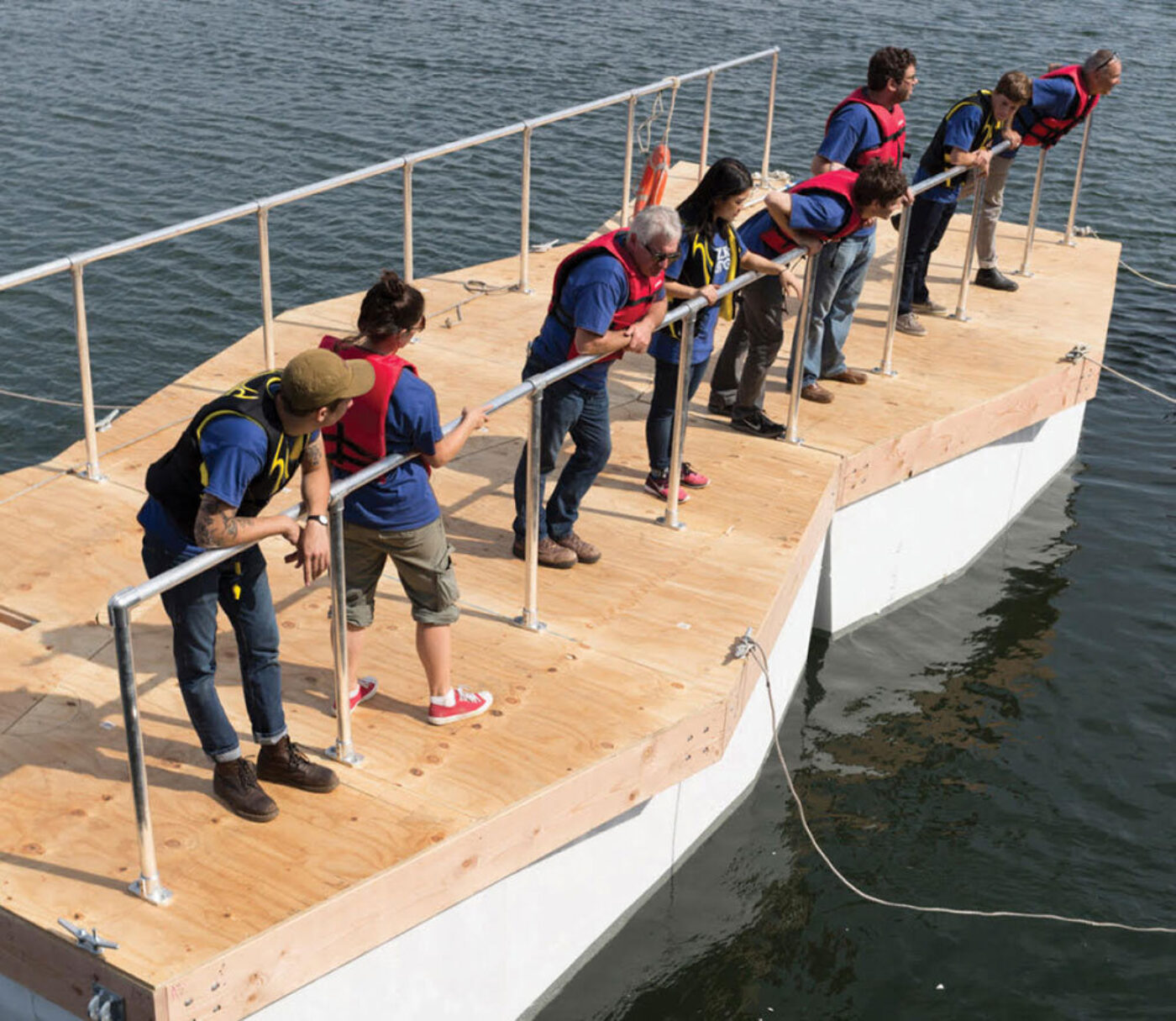 LB What was your experience of navigating bureaucratic rules for The Bridge?
NN It was a mix of exciting, confusing, demoralizing, and encouraging. When I started the project in 2012, I was excited to be able to schedule a meeting with the US Coast Guard because I didn't think I, as an individual, mattered to my government. I also assumed that my privileges—of whiteness, of education, of profession—made the Coast Guard likelier to be receptive to my ideas.
LB You no longer believe that was the case?
NN In truth, it's part of civil servants' jobs to respond to the public. It was the Coast Guard's job to meet with me. Yet in hindsight I suspect there were times when I wasn't being taken seriously. Though that is not true of all agencies: folks in the Waterfront and Open Spaces division of New York City's Department of City Planning understand and respect the power that art has to engage people, and they have become prized colleagues and collaborators. Because of The Bridge, I now feel empowered to work with and through the government to make structural change, just as I also feel empowered to protest that government.
LB Similar to how you work across multiple disciplines, you also work on several new projects simultaneously.
NN It's a factor of my personality—I can't help but be interested in lots of things—and a result of the collaborative nature of my work. I'm interested in projects that are beyond my individual capacity to explore or realize. Collaboration, I've learned, means working slowly and embracing an organic sense of time to make room for everyone's rhythms and capacities. Working slowly affords me the space to follow more than one subject or project at a time and operate beyond "product time," that is, the expectation to produce work within a few weeks or months.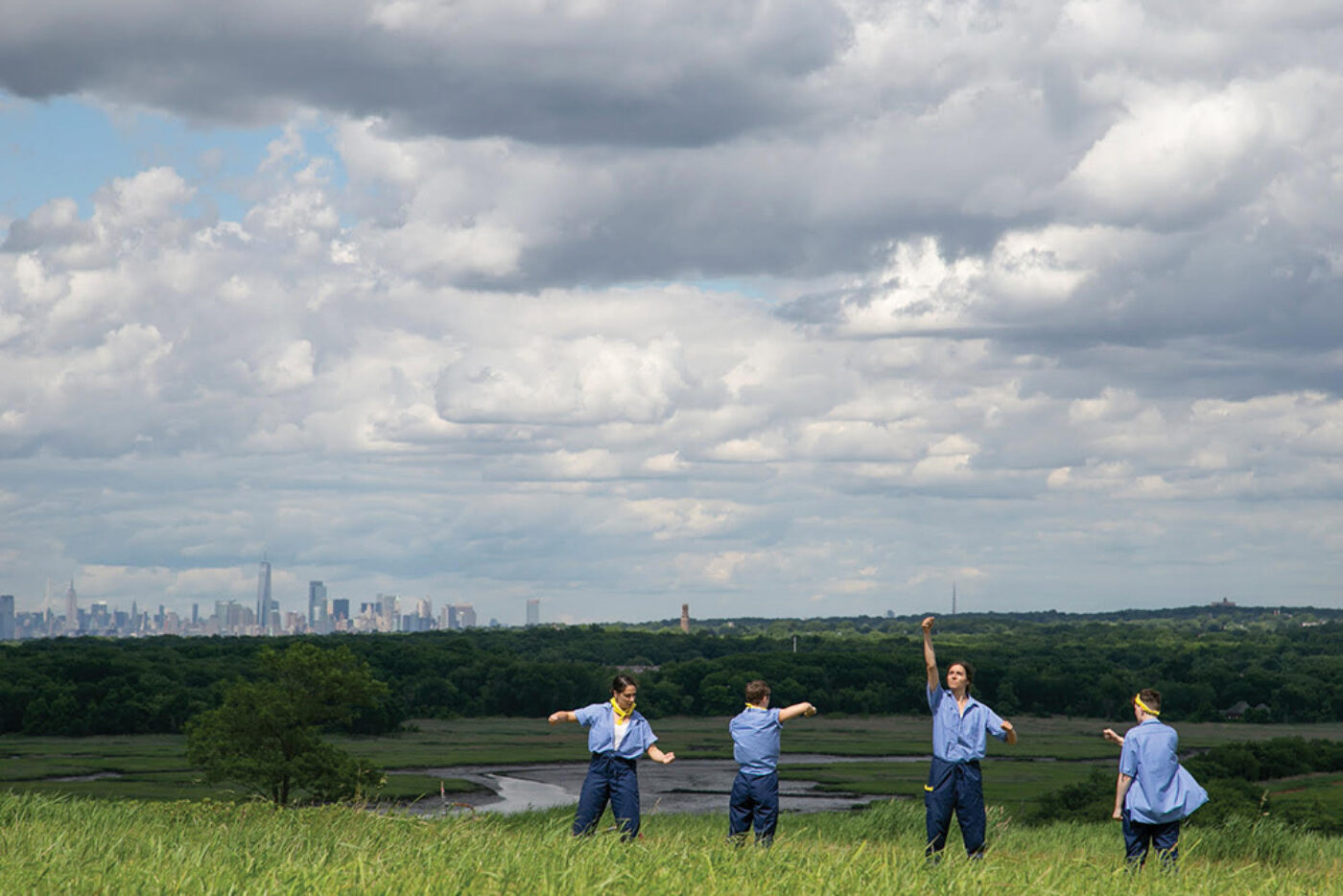 LB What's an example of that slower rhythm in action?
NN When I started The Bridge, I imagined I could complete the project within six months—the length of the Lower Manhattan Cultural Council residency period on Governors Island. After six months, I thought it would take a year. After a year, I thought maybe another eighteen months, and so on. It took me time to undo my ideas of speed and completion, and to let in other kinds of time, such as tidal cycles and the seasonality of local maritime culture, and the pace of learning that happens with creative research.
LB The demands of exhibition and programming calendars can be at odds with the realities of knowledge acquisition.
NN Working slowly, once I leaned in to it, allows me to resist 24/7 culture and experience time from a bigger scale in which years and even decades feel fast. However, working on multiple projects simultaneously means some of them take even longer to come to fruition, and some never do because they no longer make sense with what's happening in the world. It can also make the work hard for the art world to comprehend because long projects create complex narratives and don't necessarily form clear end products for exhibition.
LB It's easier to package work that has a simple narrative and fits with, if not reiterates, the artist's previous body of work. How do you understand the role of specialization in the art market and beyond?
NN While I would love to see the phrase "building my brand" removed from language, I do think that establishing an identifiable methodology, or a serial approach to different contexts, can be incredibly helpful not only for patrons or institutions but also for artists themselves. However, I haven't figured out how to do that for myself.
LB What do you believe is helpful about that sort of consistent methodology?
NN It anchors the creative process, providing an intellectual choreography for approaching new ideas. What I find alluring about repeated, systemic approaches is their ability to wade into new territories and let the system itself produce what it's going to produce. And that could be wildly different, depending on the subject matter and trajectory of the learning.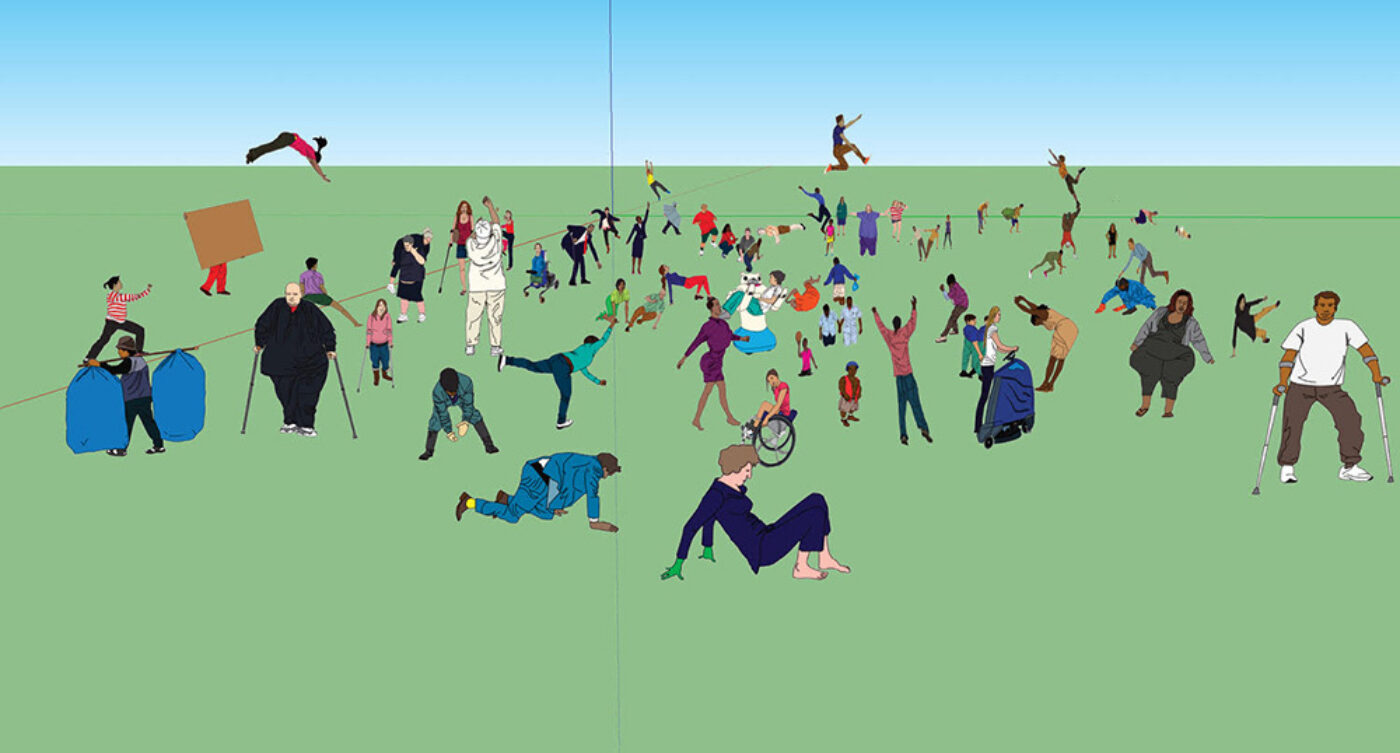 LB Who are some influences on you?
NN Franz West's Adaptives were among the first interactive sculptures I encountered. I love their playfulness as well as their range of scale: from tool- to furniture- to building-sized. When I discovered Franz Erhard Walther's work, I nearly fell over; its combination of materials, form, interactivity, and choreography made me feel like my ideas had a place in the world. I went to Dia Beacon six or eight times to engage with his glorious felt pieces, First Work Set (1963–69/2010). Andrea Zittel's early work taught me that art could be critical of architecture and create alternative imaginaries. Similar to how Yvonne Rainer and the Judson Church redefined dance, I wanted to make work that redefined architecture. Learning Rainer's Trio A (1978) has been one of the hardest and most gratifying experiences of my adult life, even though I was a total failure at it!
Nancy Nowacek's work can be seen in the group exhibition Mana Is Outdoors: Let's Social Distance Together at Mana Contemporary in Jersey City, New Jersey, until December 18.
Louis Bury is the author of Exercises in Criticism (Dalkey Archive) and is Assistant Professor of English at Hostos Community College, CUNY. He writes regularly about visual art for Hyperallergic, and his creative and critical work has been published in Bookforum, Brooklyn Rail, Los Angeles Review of Books, Boston Review, and The Believer.