Recording Society's Crimes: Fernando Arias Interviewed by Kurt Hollander
Art addressing war and inequality in Colombia and elsewhere.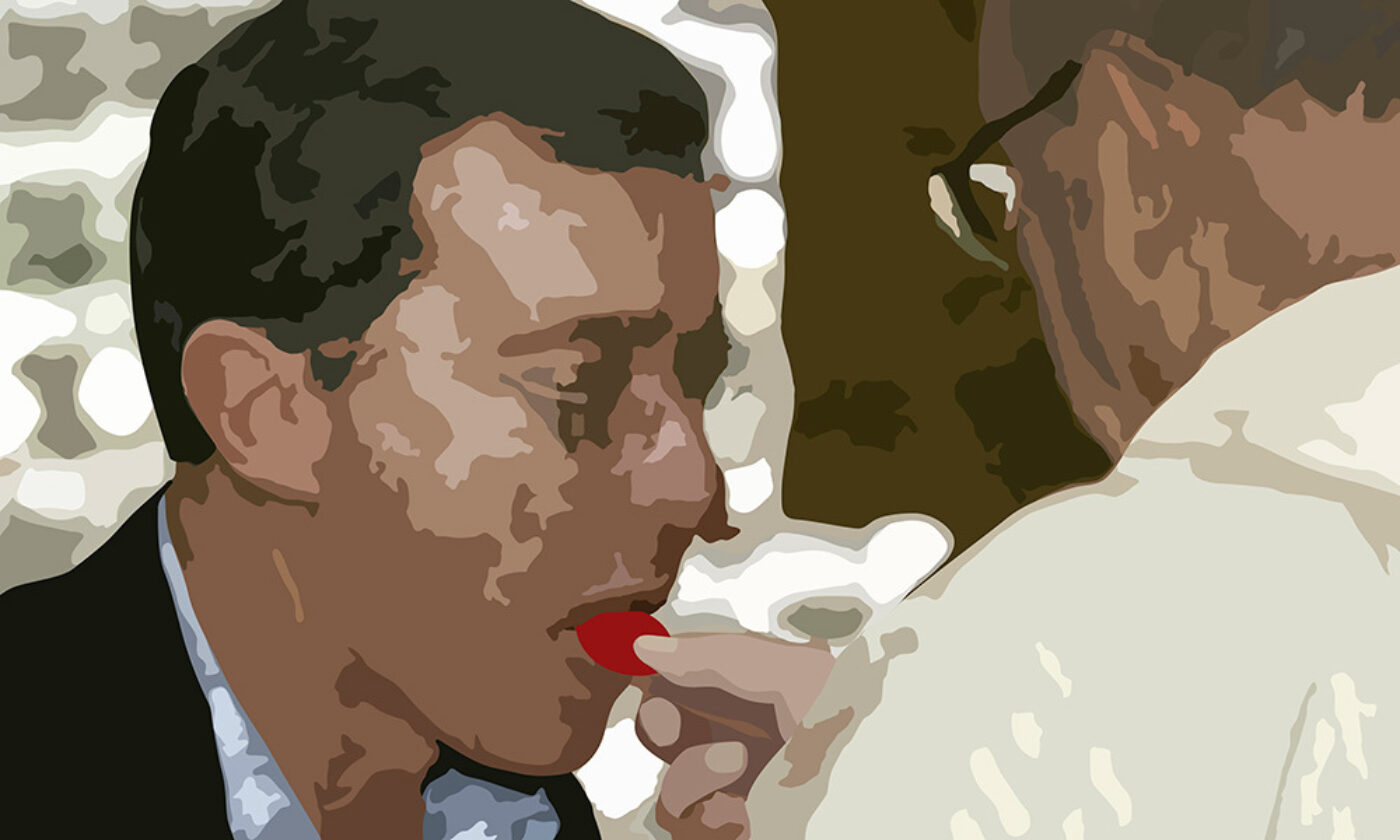 Fernando Arias was born in 1963 in Armenia, Colombia, and divides his time between Bogotá, the remote Colombian Pacific Coast region of Chocó, and London. His artwork includes videos, photographs, sculpture, installations, graphics, and performance. In 1999, Arias was chosen to represent Colombia at the Venice Biennale, and since then he has regularly exhibited his work internationally, yet in no way has he ever been an "official," state-supported artist. Both in his artwork and his activism, Arias has for over three decades given voice to the voiceless and shape to the amorphous yet deadly actions of a government obsessed with violence. Colombia has been at war with itself for over fifty years, the longest running war on the planet, which has also produced the world's largest number of internal, violently displaced refugees. The brutalities and inequities produced by this war not only provide material for Fernando's critical artwork but also give it greater urgency and relevance.
—Kurt Hollander
Kurt Hollander Colombia is such an amazing country, yet at the same time it is also so deeply dysfunctional. Much of your artwork over the last few decades is an attempt to pinpoint the source of your country's problems. For the benefit of those who aren't familiar with Colombia's social and political panorama, could you talk a bit about the situation and about those who are responsible?
Fernando Arias Like many others I blame inequality and injustice for most of Colombia's problems, though it's not at all simple. The left-wing FARC, who signed a peace agreement with the government in 2016, gave up their six-decade struggle, but the peace process was never completed because other left-wing guerrilla groups such as the ELN continue their fight. Conflict rages in many areas of the country, with territorial disputes supported by the war machine, which in turn is funded by drug trafficking. In that sense it's both a national and international problem.
There's also incredible land ownership injustice that has worsened throughout the conflict, which has forced the displacement of rural people into the cities. On top of that, Colombia is the second most bio-diverse place on Earth, and it's for sale to anyone willing to pay, including multinational companies that need the country's rare earth metals that are used in cellphones and laptops. The way the government and corporations see nature as a resource to be consumed has a massive effect on how we live. Since the 2016 peace agreement with the FARC, satellite evidence shows that the country is being deforested at a much faster rate than before. Big landowners are clearing the land to make way for cattle and crops, and this will lead to even bigger conflicts in the future.
When I started making art in the early 1990s, I was interested in the institutions that form our cultural identities. For example, the Catholic Church and more recently evangelical Christians have permeated politics and are a repressive force in the sexual and intellectual development of Colombians. In my view the marriage of Church and State embodies Colombia's hypocrisy. As in the rest of Latin America, these forces support a dominant white, Christian, and heterosexual power that attacks minorities and anyone deviating from their norms.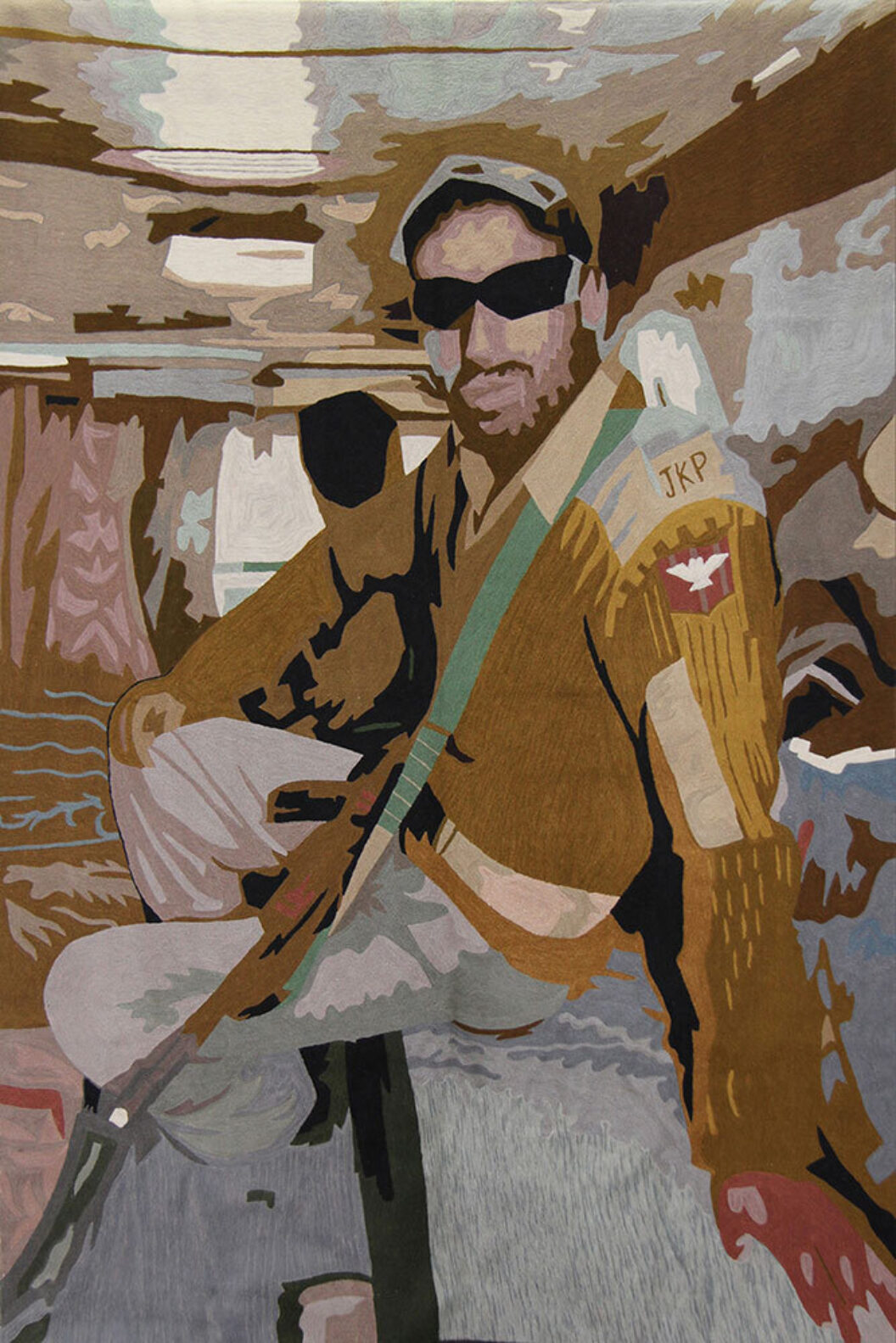 KH As you say, the situation is anything but simple, and many people even here in Colombia don't really understand the roots of this history of violence. How do you in your work manage to denounce the crimes of society while at the same time creating objects or images that reference other works of art and are exhibited within established art institutions?
FA The "crimes of society" as you say are countless, and it's impossible to keep a record of all of them in my production, but it keeps me busy. Human and economic injustices are the cause of crimes against minorities, and I comment on and reference situations created by these inequalities. I use irony and dark humor to represent just how horrible, brutal, and cruel humans are, their actions normalized by a society that has become numb. The institutions of art exist within a sterilized, secure "white cube" that I feel must be dirtied by splashing on the walls the shit that we as a society produce. So, one way of doing this is to refer to, or rather appropriate, conventional and existing artworks and reinterpret them, to locate them in this moment to see if the concepts they refer to are relevant anymore. One example is the symbol of peace represented by great masters of Colombian modern art that hang on the walls of government offices. I reference Fernando Botero's bird of peace bronze sculpture by photographing its asshole that I then use in the design of ceramic plates and other paraphernalia. I also converted the famous social media hashtag #nosestanmatando (#theyarekillingus) into #losestamosmatando (#wearekillingyou) by using a flashing neon light to emphasize that we are killing our social and environmental leaders every day.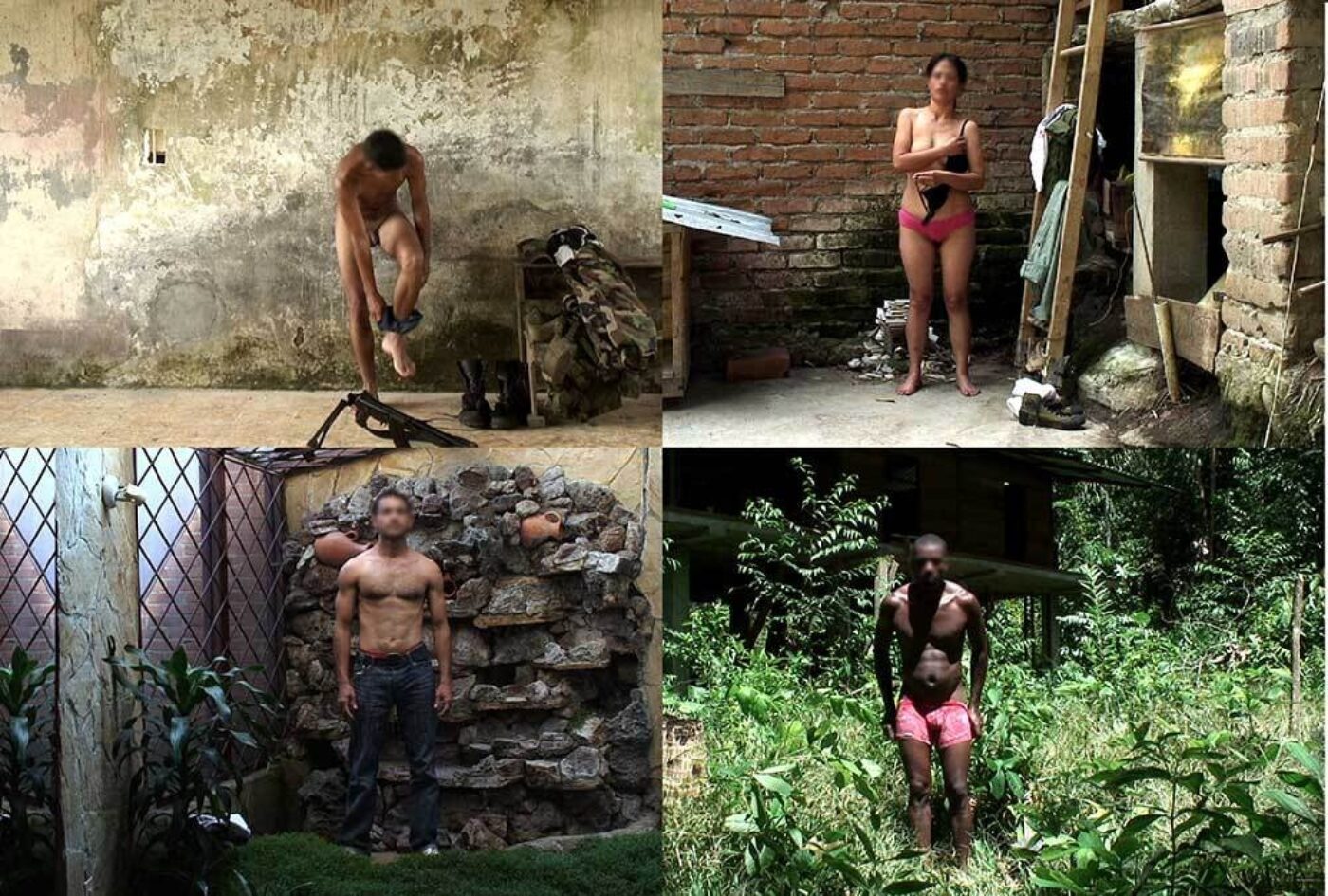 KH Along with your partner, Jonathan Colin, you have an art foundation (Más Arte Más Acción or MAMA) that focuses on social injustice in Colombia, especially within the Pacific region of Chocó, where you also run an international artist residency. Chocó is a very special place in terms of bio-diversity but also in terms of social and racial diversity. Could you talk a bit about how you merge your work as an activist and as an artist within this region?
FA I first visited Chocó in 1998, and it made a huge impact on me. It's probably the most bio-diverse rainforest on the planet, and it's given me a chance to really connect with the natural world. Many ideas that I deal with in my work are connected to the territory and to the situation facing its Afro-Colombian and Indigenous people. I began working there by building strong friendships with people who now trust me and allow me to film intimate situations in their communities. Spending so much time there has also, more than anything else, helped me to confront myself as a human being.
After a years of visiting Chocó every few months, Jonathan and I created MAMA. We didn't set it up to focus on social injustices in Chocó, but given our connection to the region the foundation has become involved with its social and environmental struggles. My own art can be interpreted as activist because it talks about these struggles, but MAMA has helped take this discussion further by involving international institutions and funders. Also, by inviting other artists to the program and organizing residencies we have been able to promote international knowledge, experience, and voices to a much-needed discussion about the challenges facing Chocó and elsewhere.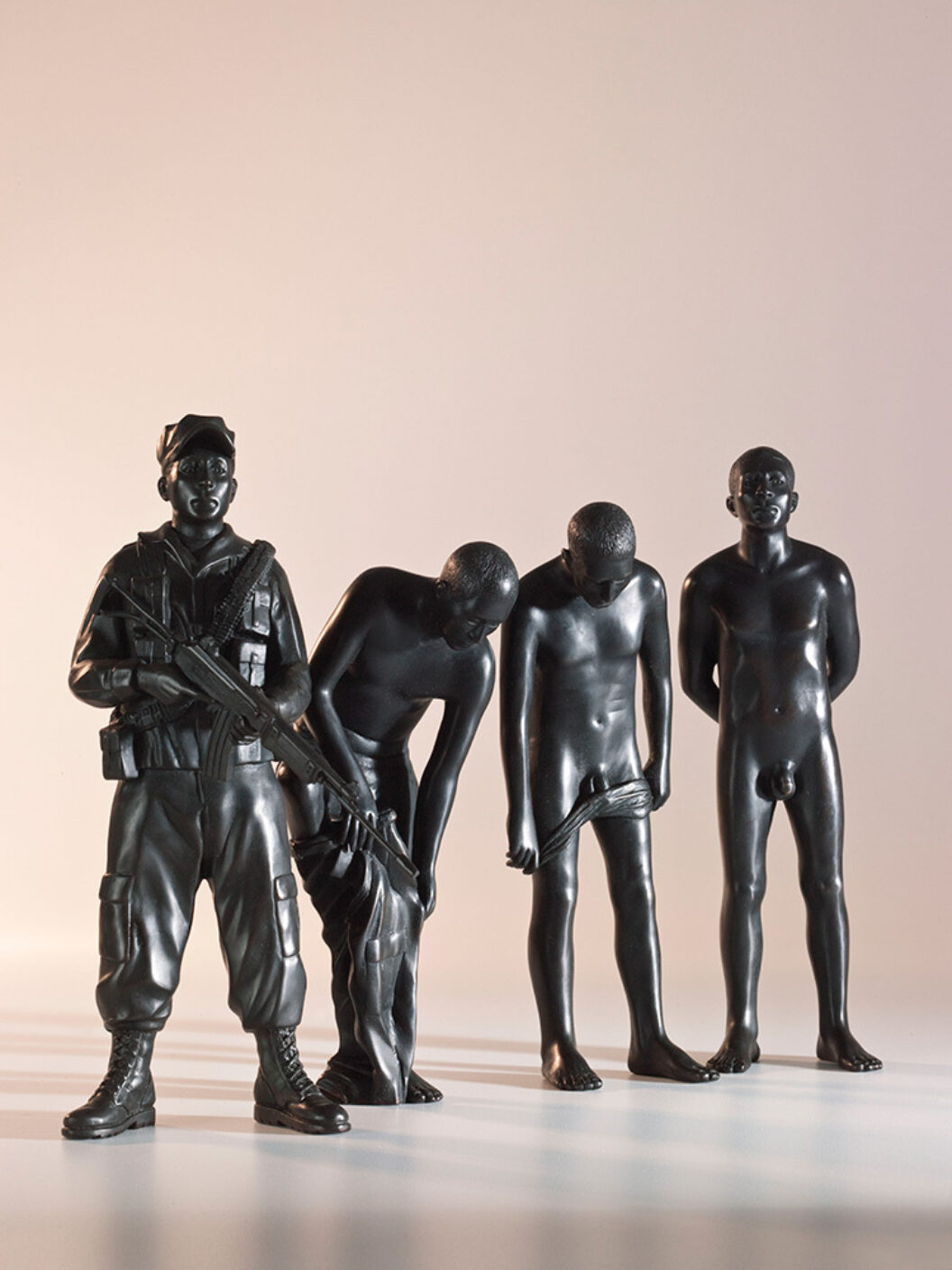 KH Although Colombia has a reputation of being a "sexy" country, real sex in all its variants is pretty much absent from official culture and even within the established art world. Your work explores many different themes within the world of sex that are full of political and social implications. How is sex dealt with in Colombia officially?
FA One very recent thing is how, with obligatory confinement in Colombia due to the coronavirus, the government devised a strategy for Bogotá to control the influx of people in the streets during quarantine. On one day of the week only women could go out to shop for food or pay bills, and the next only men could go out. In reference to this policy, I created a graphic work with the phrases, "Am I a woman today? Am I a man today?" printed over a gay-flag color chart. This piece was published in El Tiempo, a conservative newspaper that reaches millions of Colombians, especially during the lockdown, at a moment when the debate about transsexual rights has become critical and when cases of domestic violence against women have increased considerably.
Another work of mine, a video entitled Raising the Flag (2007), which is a satire of phallocentric power and its childishness, also addresses the official stance toward sexuality. To the accompaniment of the Colombian national anthem, a standing, naked man is filmed while a close-up shows his penis slowly becoming erect. The work is a wordplay on an expression typical among Colombian teenagers who use the phrase "raise the flag" to refer to an erection.
In 2008, I created the work Humanos Derechos (which sounds like Human Rights in Spanish but actually means Humans Standing Upright), a project in which I made videos and sculptures of people who belong to different groups involved in the Colombian conflict—a soldier, a paramilitary, a guerrilla, and a peasant—taking their clothes off. The work reveals how by stripping ourselves of all the material and symbolic objects that identify us, we are equal or, at least, equivalent. Since then little has changed regarding ignorance and fear of "other" people, despite the peace agreement signed in 2016, which has recently been mostly gutted of legal force and continues to produce political polarization and victims.
Fernando Arias: Nada que cesa is on view at the Bogotá Museum of Modern Art in Bogotá until September 13.
Kurt Hollander is a writer and documentary/fine-art photographer. Originally from New York City (where he was the editor of the Portable Lower East Side), he lived for over twenty years in Mexico City (where he was the editor of Poliester, a contemporary art magazine of the Americas and author of the autobiography, Several Ways to Die in Mexico City), and has been living for the past six years in Cali, Colombia (where he has just finished a book and photography project about sex in Cali).