Reconciliation and Remediation: Shervone Neckles Interviewed by Danni Shen
Community-based installations that aim to build on different futures.

Discover MFA Programs in Art and Writing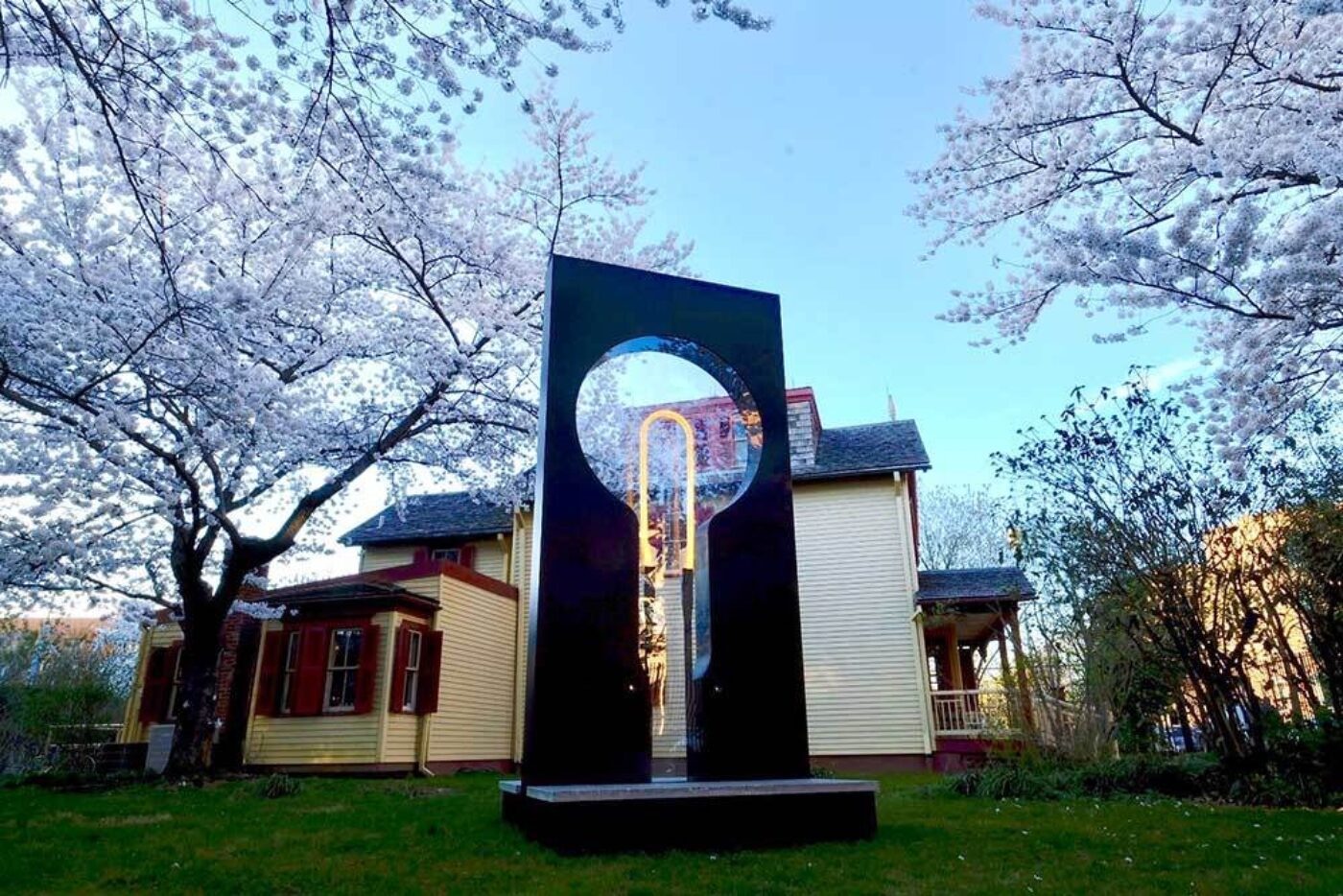 In the interview below, "ethnographic investigations" is how Shervone Neckles describes her practice, one that weaves together Afro-Caribbean values, Black womanhood, kinship, first-generation Grenadian-American identity, historical difference, cosmologies, and the sciences. Neckles documents fractured histories by tracing and tracking ancestral memory as a way to form a reconnection to those histories. Tensions that often develop between cultural preservation and cultural expectations manifest in her works' material experimentation: expanded printmaking, assemblage, collage, natural fiber, textiles, embroidery, and books make their way into her multi-medium processes. For the Queens-based artist, educator, and community worker, an active engagement in her family's personal papers and archive provides an ongoing channel for intergenerational communication and transformative agency. According to Neckles, developing while challenging archival methods for identifying, collecting, organizing, and sharing are survival strategies for subsets of everyday Black cultural expression, from the hyper-local to the global.
—Danni Shen
Danni Shen Your practice takes an interdisciplinary approach to deriving the particular from the universal, as well as the in-between. More specifically, Grenadian folklore, Afro-Caribbean diasporic storytelling, and West African philosophy inform the ways in which transgenerational history, matriarchy, spirituality, astrophysics, collective memory, and home fuse in your work. What are your thoughts on culture as a survival mechanism?
Shervone Neckles It's like an ongoing period of gestation for me; I'm constantly seeking possibility by referencing the past in order to form anew. I come from a lineage of self-taught, self-made entrepreneurs. My family is made up of thinkers and makers, including beauticians, caretakers, culinarians, educators, engineers, healers, orators, musicians, and seamstresses. Like values and traditions, I believe my cultural expression has also been passed on to me. I carry an innate connection to my parents' home country of Grenada in the West Indies; it is, in a sense, a family heirloom. There's a "make do" sensibility and craftsmanship in my work that is often celebrated for its technical attributes and references to domestic labor but rarely acknowledged for its symbolism and layered meaning. The ideas embedded in my work draw from the artistic and intuitive output authored by Black indigenous folk wisdom from our earliest civilizations to the more contemporary.
Over the years, I've become more critically aware of my processes, including exploring naming conventions and forming new language to support my experimentations, which I call ethnographic investigations. I see my work and research as part of a personal pursuit toward liberation; Black, feminist scholar Hortense Spillers describes this focus on interiority and intersubjectivity as a preservation tactic and strategy used for gaining one's agency. Creating formations of "radical imagination" that historian Robin Kelly explains in Freedom Dreams are a further conscious undoing and remaking of personhood. It is also the "in-between" space that Caribbean poets Kamau Brathwaite and Derek Walcott refer to as the "Caribbean imagination" or simply "Caribbeanness." Novelist Toni Morrison suggests in Beloved that "Freeing yourself was one thing: claiming ownership of that freed self was another." I endeavor toward claiming ownership of that "freed self." My concentrated effort is to bridge the material and spiritual world in order to center my everyday Caribbean family's existence as a subject of history.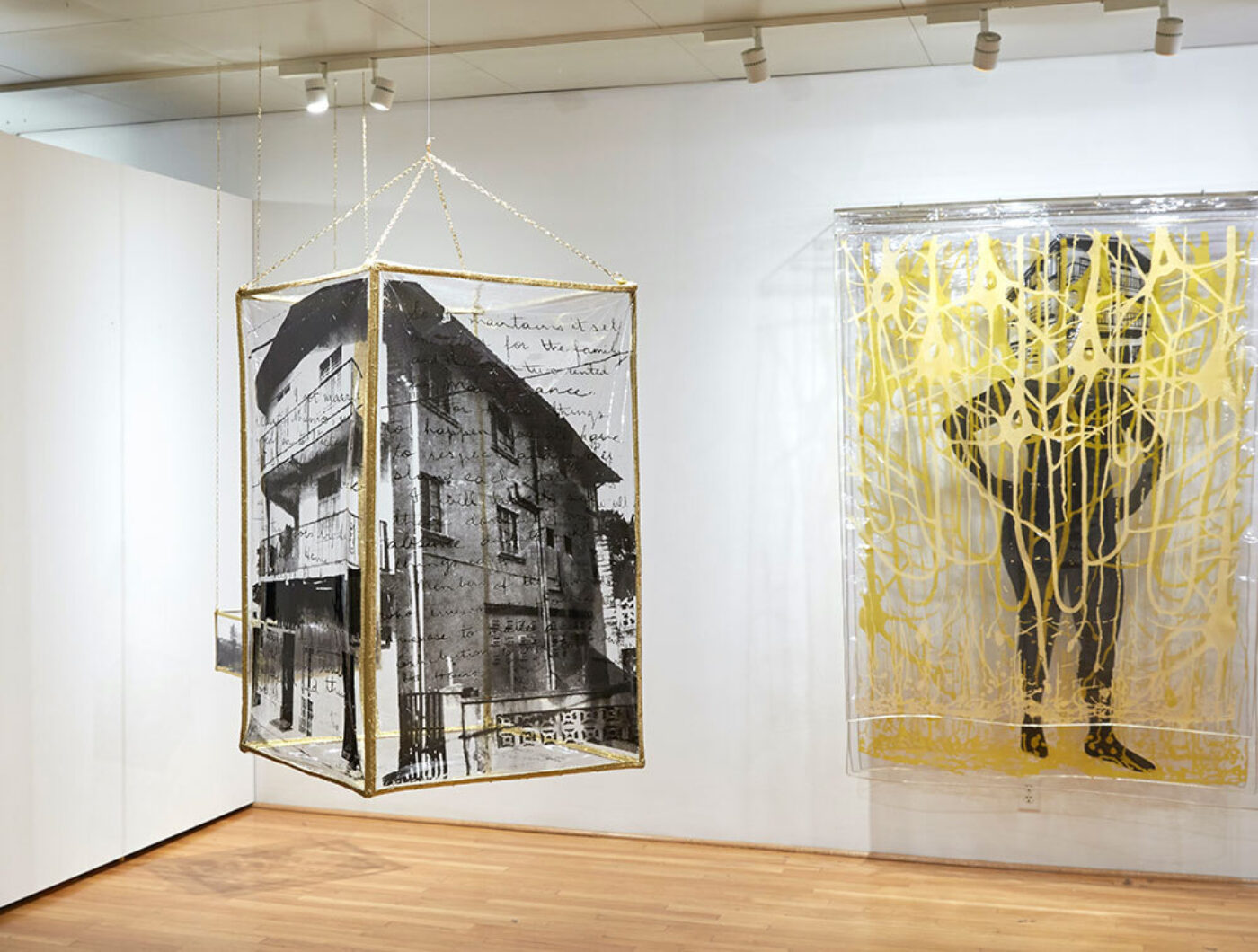 DS Previous projects such as Domiciliation: Bless this House for the Grenada Pavilion at the Venice Biennale 2019 and the Give and Take (2016) installation are continuous explorations of these ideas of spiritual symbolism, trans-generational and ancestral memory that you've mentioned. What projects are you working on at the moment, and how do these narratives continue?
SN I've always been fascinated by nature's ability to recover and heal itself. I make every attempt to apply that sense of regenerative thinking and resourcefulness to my studio practice. For years, I've been engaging my family's archive as a tracing and tracking tool that enables me to retell our journey from the island of Grenada to the United States. These encounters with my family records have brought to surface a number of enduring questions around freedom and the concept of the archive that I want to further explore. I've always considered Grenada as the place of my ancestors; it's where my parents were born, raised, lived, and left. Yet it's also a place that I carry an innate connection to and longing for. Grenada is home for me and represents a source of being and ways of knowing that I want to continue to understand and make sense of. In my next phase of investigations, I plan to track and photo-document my maternal family's history, specifically of land ownership, going back three generations on the island to the parishes of St. Andrew's (circa 1880s) and St. David's (1900–1950s).
DS Most recently, BEACON (2021) is a monumental public sculpture for which you partnered with Beam Center and Lewis Latimer House Museum in Flushing, Queens. The project collectively reexamines local history and puts into context the meaningful impact of Lewis Howard Latimer's legacy. How did this effort come about, and how does the work communicate the legacy of such a great yet overlooked American inventor and electrical engineer?
SN In the summer of 2019, I created a temporary, outdoor public artwork for the Lewis Latimer House Museum. I've had the great privilege of returning with partner organization Beam Center and their fellows to install an expanded version of the BEACON project in the museum's garden. For both, my intention was to pay respect and homage rightfully owed to Latimer.
BEACON is a twelve-feet tall, steel, LED, interactive sculpture inspired by Latimer's 1880s patent drawings for the electric lamp and a method for manufacturing carbon filament in incandescent bulbs. The work is designed to illuminate its immediate surroundings with light based on one's proximity and direct interaction with the structure. Metaphorically, the work is about illuminating truth, illuminating one's existence, and the life and contributions of Latimer. Like Latimer, many of us have had to affirm our existence by telling our own stories as a way of offering new perspectives on our lived experiences.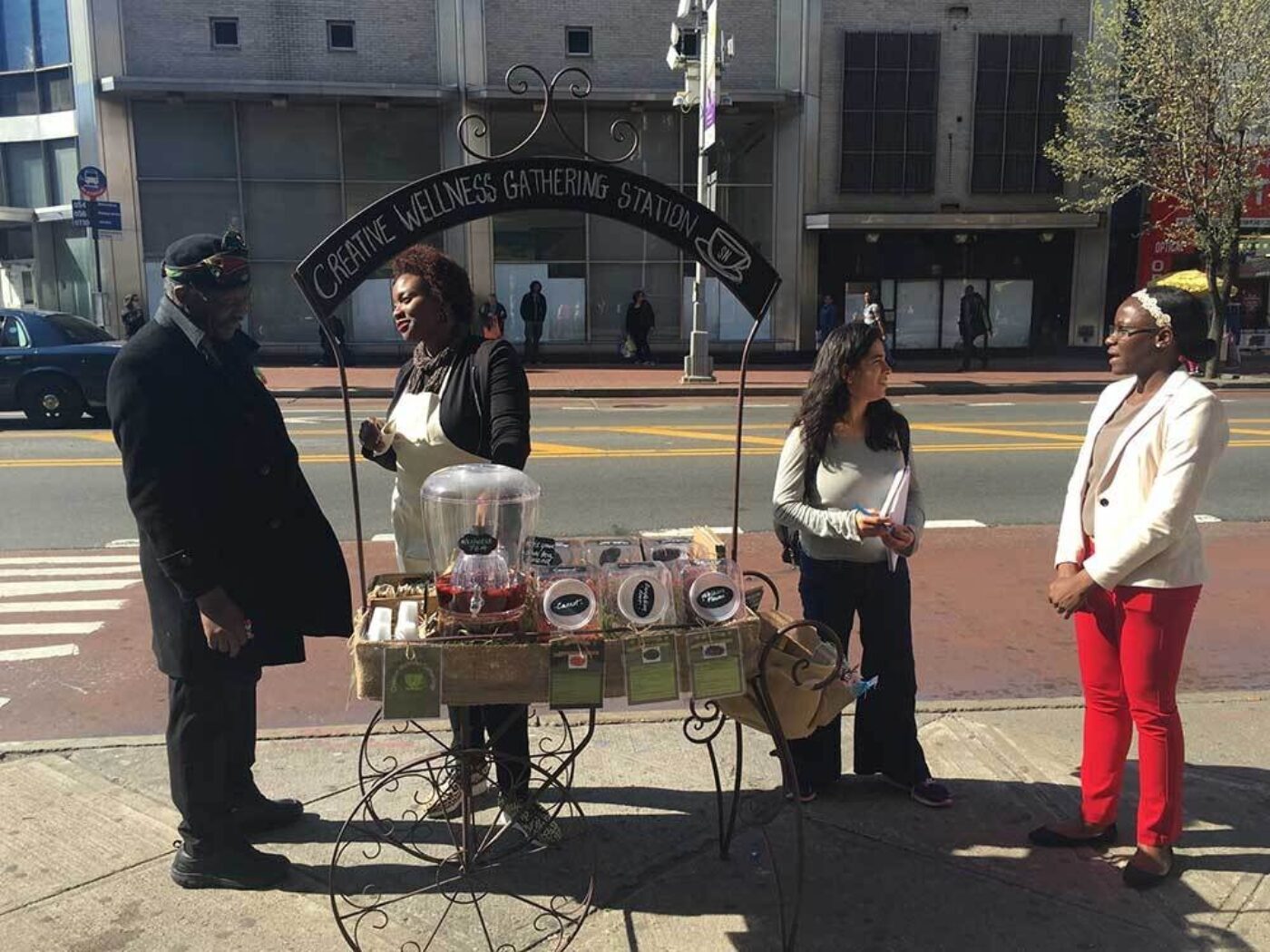 DS Wellness has also been a topic in your work. I remember the first time I encountered your Creative Wellness Gathering Station (2016) in Jamaica, Queens. This was a project that addressed not only "wellness" but also accessibility and participation as part of an effort to recall time-honored knowledge directly from the community. I'm curious to hear about what you learned from your interactions while implementing this.
SN The Creative Wellness Gathering Station is an ongoing social investigation, but the actual research is an outgrowth of my own personal wellness journey that began following the birth of my son in 2012. At the time I was trying to identify more homeopathic ways to build and strengthen my immune system. Along with consulting health practitioners, I also engaged my immediate circle in the folk wisdom they practice to maintain their wellbeing. These interactive conversations foregrounded two major concerns regarding the experiences of marginalized communities living across the US and more specifically in my neighborhood of Jamaica, Queens: one, the implications of migrating to the US and the parts of ourselves we sacrifice in order to belong; two, trans-generational patterns of illness as a consequence of trans-generational patterns of oppression. The station is a response to those troubling findings. It aims to be a community, preventative-care strategy designed to prove that a simple action, exchange, and/or gesture could potentially bring meaningful change to a relatively complex system.
Initially the station was set up along Jamaica Avenue. Lively, informational conversations and demonstrations on the origin, purpose, and mixing techniques of the selected herbs (dandelion root, dried carrots, honeybush, hibiscus, nettle root, raspberry leaf, rooibos) on the cart were used to address the health and wellness issues directly affecting the neighborhood. Participants were able to identify at least one applicable method and create their own herbal mix to support their individual wellness needs. To commemorate the exchange, participants were invited to offer a small portion of their personal herbal blends to be used in the creation of a future interactive art installation. I honestly wasn't prepared for the level of engagement the project would elicit. I was genuinely surprised at the level of trust I received from the public and all the stories they shared. The one thousand-plus participants I met at the station have forever changed me and my belief in humanity.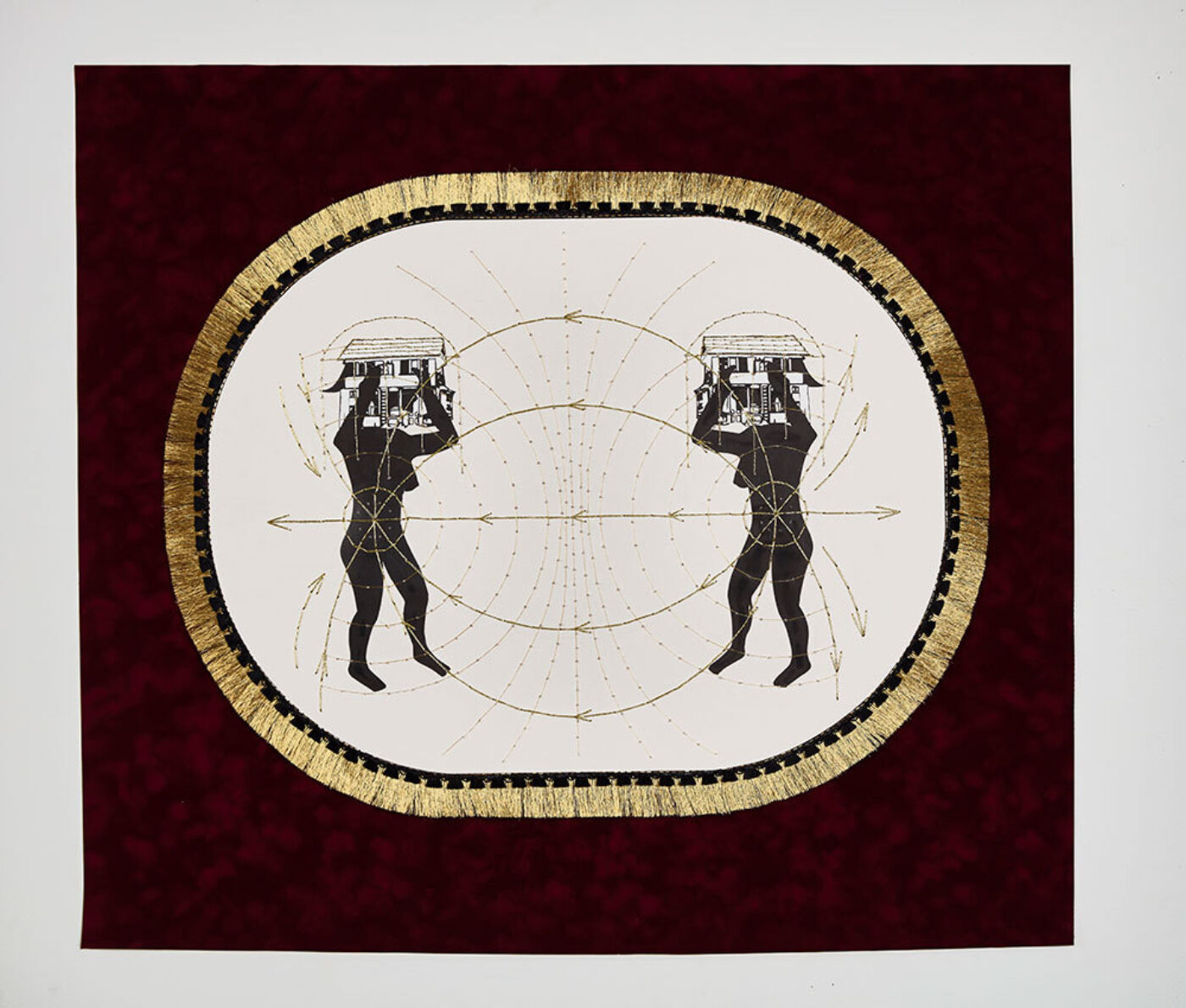 DS In times of pandemic, wellness has also been co-opted as a catchphrase by various industries to capitalize on the state of achieving good health, which often results in a diluted and cursory conception of what "wellness" means in everyday living. If colonization is at the root of all trauma, what does "wellness" mean for you in going on? How does it relate to ideas in your work regarding exploitation and violence, while also, as you put it in your artist statement for the Grenada Pavilion, "exuding beauty, humor, and complexity?"
SN True reconciliation involves a redemptive cleansing, an undoing and remaking of personhood that recognizes oneself as a source of knowledge. True remediation involves decentering whiteness as the dominant voice that authors our history, governs our institutions, and precedes as judge and jury over our destiny. This does not involve me convincing or legitimizing my existence. The priority is to create Black diasporic narratives that tell the history of our cultural expression from its intuitiveness, ingenuity, and materiality in our own voices as a collective history. I believe the future relies on the Black diaspora inventing its own opportunities in forming more pleasurable modes of expression with which we can learn and teach one another folk wisdom that is also anti-oppressive and anti-colonial.
The future includes seeding Black historical and cultural preservation efforts designed to protect our knowledge-production systems from erasure and exploitation. We need to form community-led stewardship initiatives that activate the archives as a living organism to pass on our rich folk knowledge and oral wisdom from one generation to the next. Currently, the funding for the production of culture and history comes from the state, culture industry, philanthropy, and community. More opportunities for Black, Brown, and Indigenous communities to engage in all levels of long-term community-visioning programs and estate- and legacy-planning activities will disrupt the existing economic system and create the influence to shape our future.
BEACON is on view at the Lewis Latimer House Museum and Garden in New York City until August 15.
Danni Shen is an independent curator and writer based in New York.