Rebecca Miller's Personal Velocity by Susan Shacter
Personal Velocity, starring Kyra Sedwick, Parker Posey, and Fairuza Balk, is director/screenwriter Rebecca Miller's depiction of three adult women trying to regain their lost selves.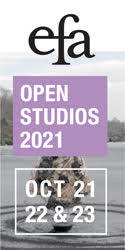 Director/screenwriter Rebecca Miller's latest film, Personal Velocity, is adapted from her book of short stories by the same name. The three women at the epicenter of her rousing film use sex, newfound demonic drive, or a slightly misplaced maternal/mystical sense to get back the long lost, fiendishly ambitious, powerfully creative selves they thought were gone forever.
"Delia," the most potent of the film's three segments, chronicles the life of Delia Shunt (Kyra Sedgwick), a sexy, tough-talking girl with three kids, a great body, and a badass husband she still loves. "Greta" (Parker Posey) is a cookbook editor whose Harvard friends expected greater things from her. When the hot young writer of the moment chooses her to "trim the fat" from his new novel, Greta discovers she is "rotten with ambition, a lusty little troll, the kind of demon you'd find at the bottom floor of hell pulling fingernails off the loan sharks." "Paula" (Fairuza Balk) is a runaway, in more ways than one. A cool downtown type with three-day-old kohl smeared around her eyes, she has just narrowly escaped a freak accident in the middle of the night in TriBeCa. She's picked up a silent teenage hitchhiker and is certain both events must be a sign
From the innocuous images of little girls on swings at the start of the film to the first moment of shocking domestic violence, and on to the upbeat conclusion, Miller leads us along skillfully, cutting between straight narrative and a series of heart-stopping stills to tell these women's stories (with the help of a male narrator). Intimately shot on the cheap on digital video in 16 days, the movie seems less like a conventional film than a giant pop-up book read aloud by an irreverent guy with a raw sense of humor.
Perhaps Miller's brief, unhappy career as a Hollywood actor helps her elicit stunningly subtle performances from the entire cast. Certainly her background as a painter enters into composing the psycho-narrative images that call to mind the works of Nan Goldin, Justine Kurtand, and Eric Fischl. Personal Velocity is a funny, beautiful, and terrifying thing. I highly recommend it.
—Susan Shacter
Personal Velocity will be released by United Artists in November.
Originally published in
Featuring interviews with Jane Hammond, Walid Ra'ad, Martina Kudlacek, Mahmoud Darwish, Jeffrey Eugenides, Steve Reich, Beryl Korot, and Christopher Shinn