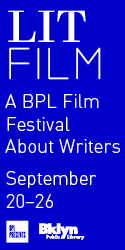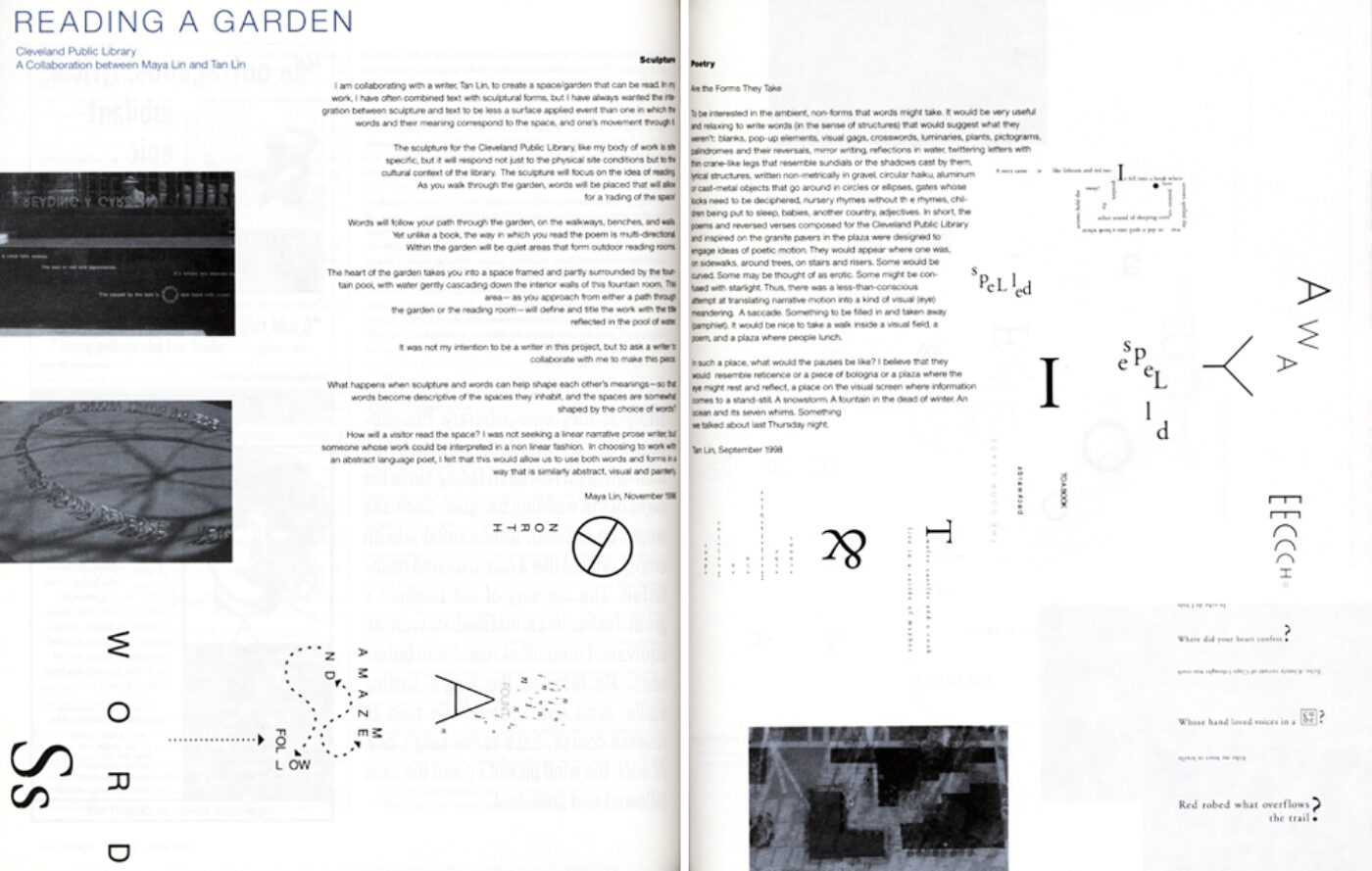 Sculpture
I am collaborating with a writer, Tan Lin, to create a space/garden that can be read. In my work, I have often combined text with sculptural forms, but I have always wanted the integration between sculpture and text to be less a surface applied event than one in which the words and their meaning correspond to the space, and one's movement through it.
The sculpture for the Cleveland Public Library, like my body of work is site specific, but it will respond not just to the physical site conditions but to the cultural context of the library. The sculpture will focus on the idea of reading. As you walk through the garden, words will be placed that will allow for a 'rading of the space'
Words will follow your path through the garden, on the walkways, benches, and walls. Yet unlike a book, the way in which you read the poem is multi-directional. Within the garden will be quiet areas that form outdoor reading rooms.
The heart of the garden takes you into a space framed and partly surrounded by the fountain pool, with water gently cascading down the interior walls of this fountain room. This area—as you approach from either a path through the garden or the reading room—will define and title the work with the title reflected in the pool of water.
It was not my intention to be a writer in this project, but to ask a writer to collaborate with me to make this piece.
What happens when sculpture and words can help shape each other's meanings—so that words become descriptive of the spaces they inhabit, and the spaces are somewhat shaped by the choice of words?
How will a visitor read the space? I was not seeking a linear narrative prose writer, but someone whose work could be interpreted in a non linear fashion. In choosing to work with an abstract language poet, I felt that this would allow us to use both words and forms in a way that is similarly abstract, visual and painterly.
—Maya Lin, November 1996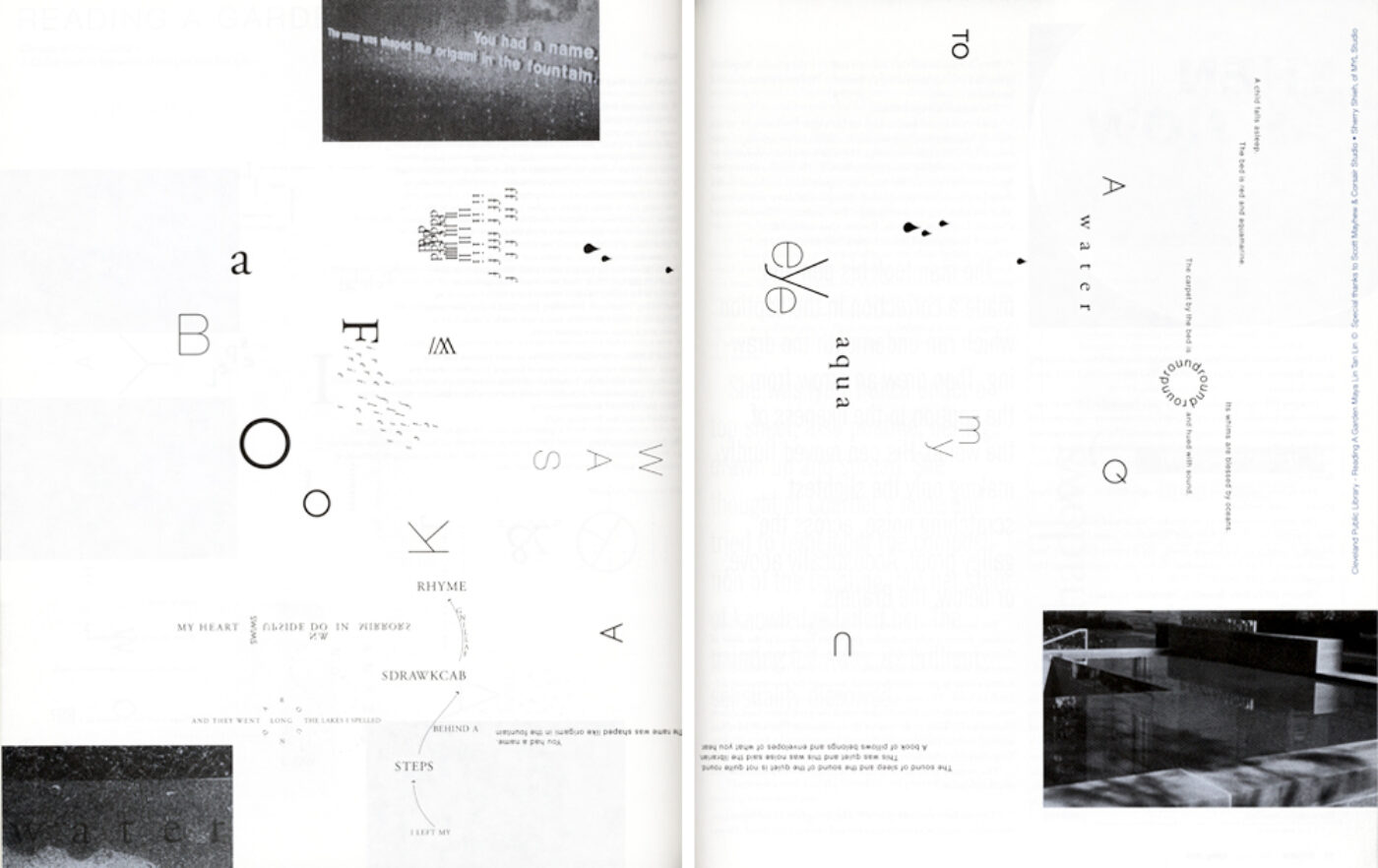 Poetry
Are the Forms They Take
To be interested in the ambient, non-forms that words might take. It would be very useful and relaxing to write words (in the sense of structures) that would suggest what they weren't: blanks, pop-up elements, visual gags, crosswords, luminaries, plants, pictograms, palindromes and their reversals, mirror writing, reflections in water, twittering letters with thin crane-like legs that resemble sundials or the shadows cast by them, lyrical structures, written non-metrically in gravel, circular haiku, aluminum or cast-metal objects that go around in circles or ellipses, gates whose locks need to be deciphered, nursery rhymes without the rhymes, children being put to sleep, babies, another country, adjectives. In short, the poems and reversed verses composed for the Cleveland Public Library and inspired on the granite pavers in the plaza were designed to engage ideas of poetic motion. They would appear where one was, on sidewalks, around trees, on stairs and risers. Some would be curved. Some may be thought of as erotic. Some might be confused with starlight. Thus, there was a less-than-conscious attempt at translating narrative motion into a kind of visual (eye) meandering. A saccade. Something to be filled in and taken away (pamphlet). It would be nice to take a walk inside a visual field, a poem, and a plaza where people lunch.
In such a place, what would the pauses be like? I believe that they would resemble reticence or a piece of bologna or a plaza where the eye might rest and reflect, a place on the visual screen where information comes to a stand-still. A snowstorm. A fountain in the dead of winter. An ocean and its seven whims. Something we talked about last Thursday night.
—Tan Lin, September 1998
Originally published in
Featuring interviews with James Hyde, Mary Heilmann, Alan Warner, Scott Spencer, Catherine Gund-Saalfield, Cassandra Wilson, Revenge Effect, Elevator Repair Service, Zoe Wanamaker, and A Day in Brasilia.