Filmmaker Raya Martin discusses Philippine cinema, emoji, and his latest feature How to Disappear Completely.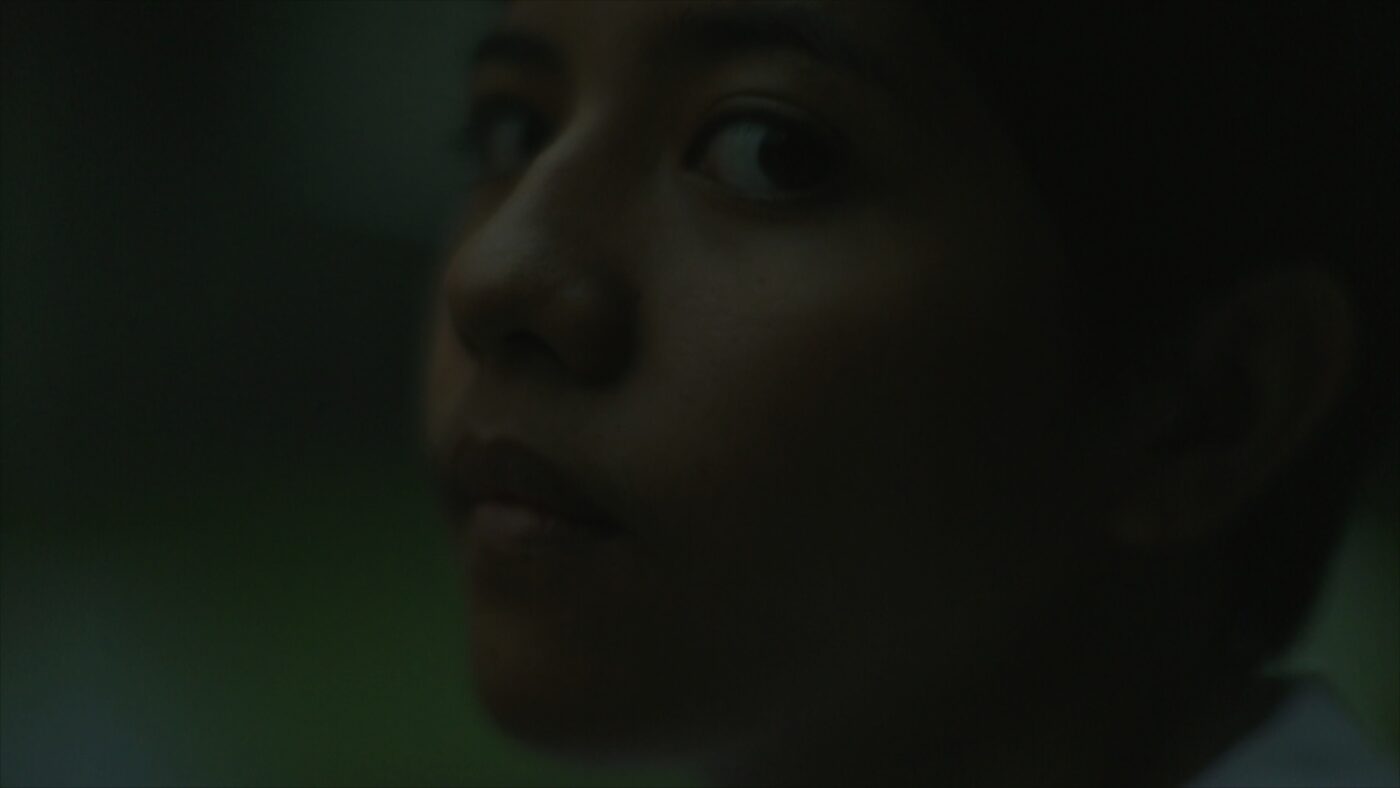 Raya Martin was born in Manila, Philippines, in 1984. To date, Martin has completed nineteen films, including twelve features. He makes fictional features, documentaries, shorts and installations. His work considers the history of Philippine cinema and investigates both the crossovers and conflicts between personal and national history. Martin has returned frequently in his films to the subject of Spanish and American colonization, Philippine revolutionary movements, and the subject of the young person—figuratively speaking, he returns in his films to the iconic image of a child hypnotized by an eclipse (a scene in A Short Film About the Indio Nacional), speaking to the paralysis of the past and a history of violence.
Martin was the first Filipino filmmaker accepted into the Cinéfondation Résidence of the Cannes Film Festival. His films have shown in numerous festivals including Cannes, the Berlinale, the Locarno International Film Festival and the Toronto International Film Festival; a retrospective of his films has been screened in Paris, Buenos Aires, Mexico City, South Korea, Documenta (13) in Kassel, and the Museum of the Moving Image in New York.
How to Disappear Completely, his newest feature, had its US premiere last September as part of the La Di Da Film Festival. How to Disappear is about a girl living in the countryside with her drunken father and devoutly religious mother. Through a blend of horror and experimentalism, the film brings us to a kind of "no-zone," in which a girl alone resists being victimized. Her drive to disappear overcomes everything.
Manila is thirteen hours forward, and New York is thirteen hours backwards. The time difference has struck me as odd (and sometimes inconvenient) throughout my correspondence with Raya. We began our communication through a platform he introduced me to called WeChat, a mobile app that allows you to send text and audio messages, pictures, videos and animated emoji. It's also a tool to find new people near you or, if you prefer, across the globe. There's a feature called "Shake," where shaking your phone allows you to see everyone else around the world who is also shaking their phone, or "Drift Bottle" where by "throwing" a message out randomly anyone "looking for a bottle" can send you a reply.
Having never met Raya in person, I was initially a little hesitant to sign up for WeChat. Unknowingly, my settings showed my phone number publicly, and immediately upon logging in I began receiving texts from strangers in foreign characters that I couldn't understand. But I was curious about the possibilities of communicating across multiple platforms. Once Raya and I started chatting, WeChat allowed us to engage in more casual conversation, where we could talk about what we were working on, or even what we were making for dinner that night.
Philippine film critic Alexis Tioseco and his partner, Slovenian film critic Nika Bohinc—close friends of Raya's—were tragically murdered in their home in 2009, in an apparent burglary. In July 2008, Rogue Magazine published an article by Alexis called "A Letter I Would Love to Read to You In Person." Simultaneously a love letter to Nika and a reflection on Philippine cinema discourse and criticism, the piece was called "the definitive manifesto on Philippine film," and "a canonical piece of critical writing," by American film writer Gabe Klinger. Tioseco writes, "it is important for people to write about their own cinemas and not let it be left to those outside to dictate what matters."
Inspired by this letter-form, I wrote an email to Raya to express my thoughts and questions about his films. The following is a combination of our emails and more casual exchanges September through December of last year.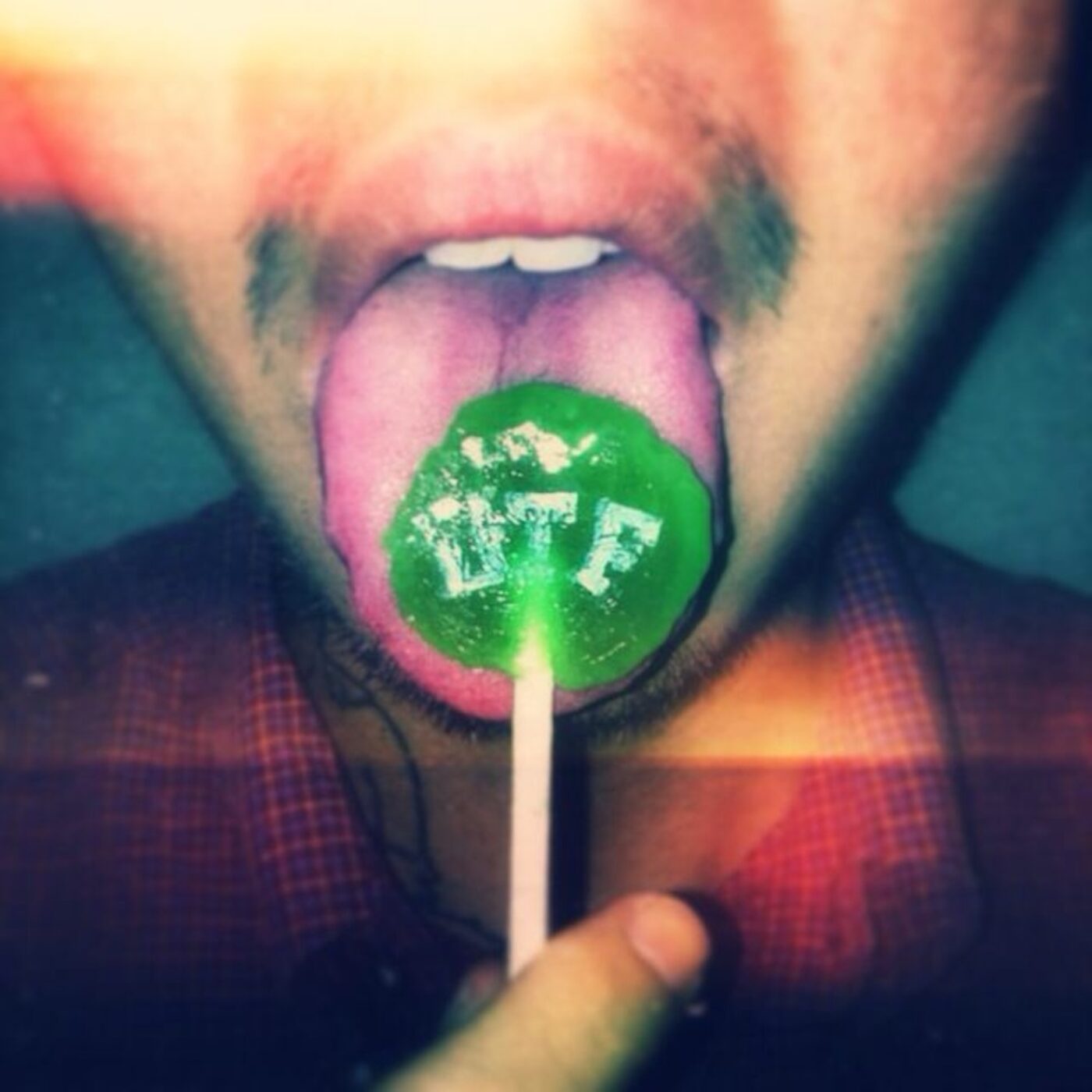 Katie Bradshaw Manila is thirteen hours in the future from New York's present; that makes New York thirteen hours in the past. What have you been doing the last thirteen hours? Tell me about your life in Manila, where you live. Are you working on films all the time?
Raya Martin This is a question that always catches me off guard. I'm a full-time filmmaker and hopefully it stays that way until the end. People seem to think I shit films every second, but that is probably because I ended up doing a handful of films at a young age. But, it's pretty much just the same normal days as everyone else's, especially when I'm in Manila. The other day—since yesterday was completely nonexistent (I slept through all of it)—I went to an appointment in the morning, met up with filmmaker friends to prepare things for hand-processing double 8mm, went to the mall to meet up with another friend who was working for a retail store, had a nice dinner with them, and went straight to the gallery to help out with the hand-processing. The day always ends with how to get home in one piece. Each day feels different, so I try to treat that with as much respect as possible by avoiding routine. Except that routine is a specialty of Manila, or even the rest of the islands. I enjoy observing life unfold right before me, even when it's virtual. It's my life job.
* * *

Should I go out tonight and show you how WeChat works or stay in and write new script?
KB Script sounds exciting. What about?
RM Staying in and writing then. I'm writing a suspense piece and now reading up on Lois Duncan. But cooking dinner first.
KB It looks ominous behind all that steam! Are you making soup?
RM I'm sure someone's busy making it. It's chicken stew in tomatoes and oregano. The baby potatoes taste so good. Cooking keeps me sane.
* * *

KB Did you grow up in Manila? And when did you start making films?
RM Yes, I grew up in the southern part of Manila, in the suburbs where most of us went to a private Catholic school. But it's not as middle class as you think, because the class divisions here coexist in a strange manner. There's a pocket of slums nearby where I live. Everyone drives a car, but there's consideration for people who don't, so it's like a halfway for people like me who can pay, and people who actually count every peso wherever they go. It's a strange thing.
My family is liberal compared to most people here. My father used to be active in publishing, and my mother worked for an insurance agency. My brother is a poet who is now an arts columnist in Singapore, and my sister is a preschool teacher in an international school. We're like the Simpsons, if the Simpsons smoked up to a lot of Philippine history, Maoist ideologies, and post-Cold War consumerism.
I'm the youngest in the family, the one taking photos and videos during family gatherings. My parents met during their activist days in college, during the dictatorship of Marcos. Growing up, there were a lot of interesting people around: disillusioned activists, cliché artists, pragmatic conservatives, cult believers, all from a wide-range of classes. I was the kid who asked a lot of questions and hung out with the oldies, and the kids my age bored me most of the time unless I was feeling left out (then I had to pretend to be part of kiddie activities).
I watched a lot of movies growing up, and there was a surprising variety since my parents are more open. I'll forever say that my earliest memory of movie-watching was lying down on my mom's lap watching Kurosawa's Dreams on Betamax around age 5. I was into "Movie Magic" on TV, and that's where I got ideas about animation, shots, how to pull things off with a camera. So I was playing around with the video camera at an early age, for example, shooting a family friend who was doing theater (who ended up working with Lav Diaz later on) while the oldies were getting drunk. Was it self-taught? I dunno, perhaps.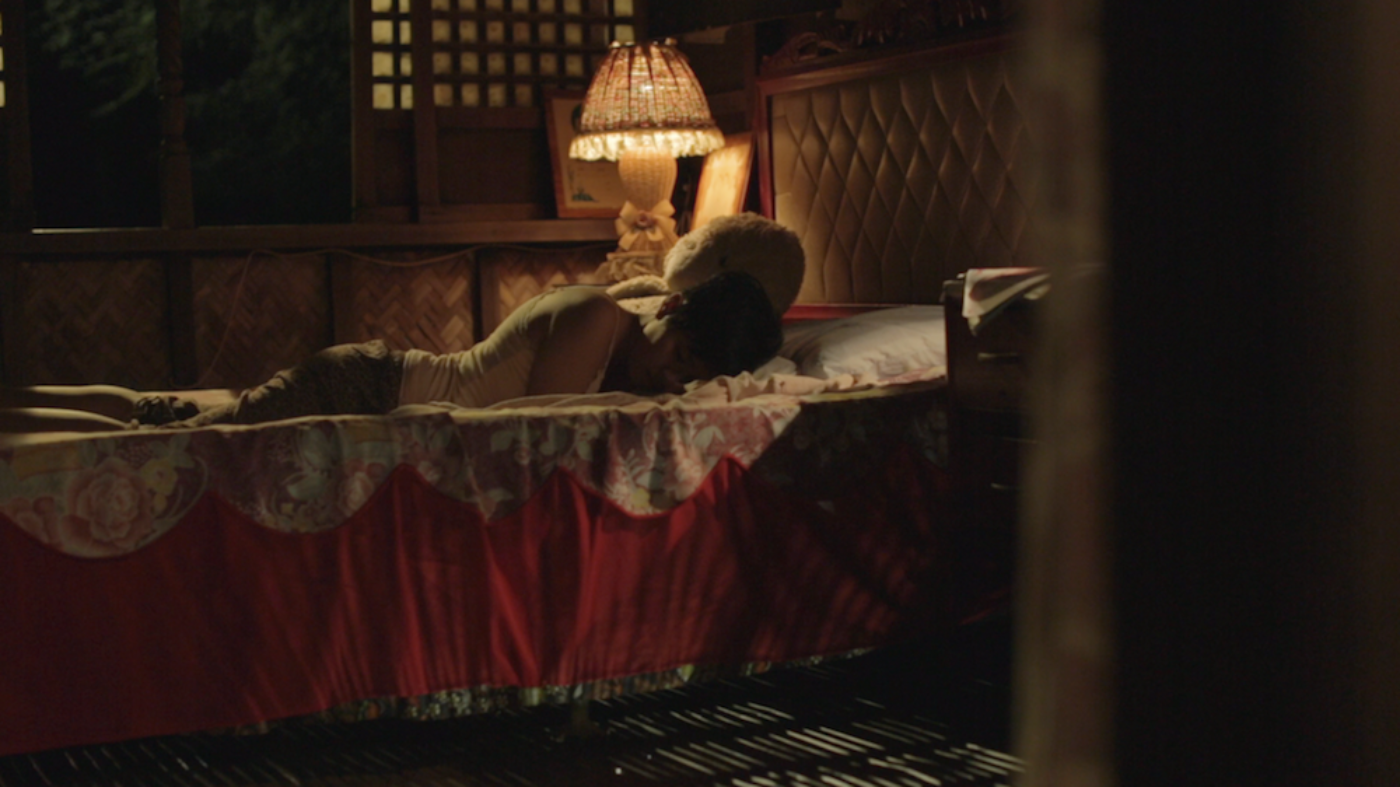 KB Do you feel like you've been making films for yourself, or for other people? Not as in, are you just an aesthete or self-indulgent—but is your motivation more of an internal self-exploration or maybe intentionally socially-conscious?
RM That's a difficult question to answer. Let me pull off some new age cosmic bullshit on this. I make films for myself. But it's also like, when you've figured yourself out, people understand. It's a kind of language, not cinema as language, but classically, a form of being. I love making films because afterwards I understand certain questions in my head, not through the movie but through the process. Why do I feel white sometimes when I'm not? Why do I always keep talking about history in my works? What is the point of making films? It's all different for everyone, but this process works for me, and I'm getting answers making something. It's not an either/or thing, it's not this stupid "where-is-your-audience" dilemma. That's another thing, an industry thing, and if someone wants me to deal with that, then I deal with that. But I treat this filmmaking as something else. One can pull off a stoner answer and be like, "This is my drug," or whatever. It's that thing that keeps you 'til the end.
I also like dialogues, not about my movie, but about what people are thinking, so I don't go out of my way to make something provocative. It can seem provocative though, because the references in my earlier films are obscure: experimental films. But when I do something around TV, or genre structures, or just something more accessible, more people understand. It's all mixed up for me, because I love classical stuff, I love traditional things, but at the same time, they've been questioned through an early exposure of more radical stuff, so it's all fighting inside me and I end up creating something else.
I don't have any control of the audience, only myself.
* * *

KB Hey, I read about the typhoon, hope you're faring alright.
RM We're fine, thank you. Non-stop rains but it doesn't flood this side of the city. It looks like zombieland out there, but Manila is business as usual. Will try to sit on your mail later after some sleep. Been up doing this proposal on an American horror film.
* * *

KB I saw this split screen interview/movie by Michael Guarneri, and you used the word archivist, to counter the word historian—can you talk more about this, if you would still prefer to call yourself an archivist?
RM I'm not as informed as an historian. That shit is for people who have good analytical memory. My memory is fucked-up. I don't remember things that happened a few days ago, but then I randomly remember something from a decade ago as if it had just happened. I think the idea of being an archivist is something more process-oriented. There's a way to put things together, and maybe it's reconstructing what I can't remember.
KB In Buenas Noches, Espana, you brought up this subject of teleportation. Are you still thinking about this? When I read about this I became curious if I could find this in your other films. You do move between times and places in many if not all of them. You move between the present, the past, what is written history and what might have been.
RM You have to realize that Buenas Noches was also about drugs, so the idea of teleportation also shoots off from that. But I've always been obsessed with the idea of temporal and spatial displacement, what it's like to live in another place and time. But my control over this idea is that we can always have a hand on things, like you said the possibility of changing things in the past, or presenting a certain future. One could bring up Philippine history and how we are Spanish, American, and Asian all at the same time. Or how I also started to travel around by myself in different places thanks to my movies. Whenever I did drugs, I played around with teleportation, being at a certain place with friends I miss or experiences that I cannot have at the moment. That's probably also the same magical thing with watching movies.
KB I think even with the length of your scenes and your shots, you manage (if the audience stays focused) to teleport the viewer. I'm thinking specifically of the opening scene of A Short Film About the Indio Nacional, of the woman who cannot fall asleep. We are with her for so long, and we have time to imagine what she's thinking and how tired she might be. Or the scene of the killing in How to Disappear Completely. We are there almost forever it seems, which only enunciates the horror, as though our hands were tied as well.
RM Like I said earlier, I don't make provocations, so the long takes actually come from a different impulse. I love structural films, and sometimes I do take note of where to cut exactly, and then other times I just feel like an image could be held long. People who have seen my films get this. It's always hard when you watch a film I made for the first time, but afterwards you get it.
The sense of time for us is strange. For example, it's not like with Lav Diaz who gets nostalgic about his days in the province, hence there is this waiting game. I grew up in the city, but at the same time it's in the islands, and with a lot of TV and internet, so the sense of time is something else. I feel like the end of the world is fast approaching and I try to do a lot of things, then the next thing I know I'm still stuck in the islands with everything completely unchanged, and then the phone rings. It's disorienting, but it's familiar and comforting at the same time.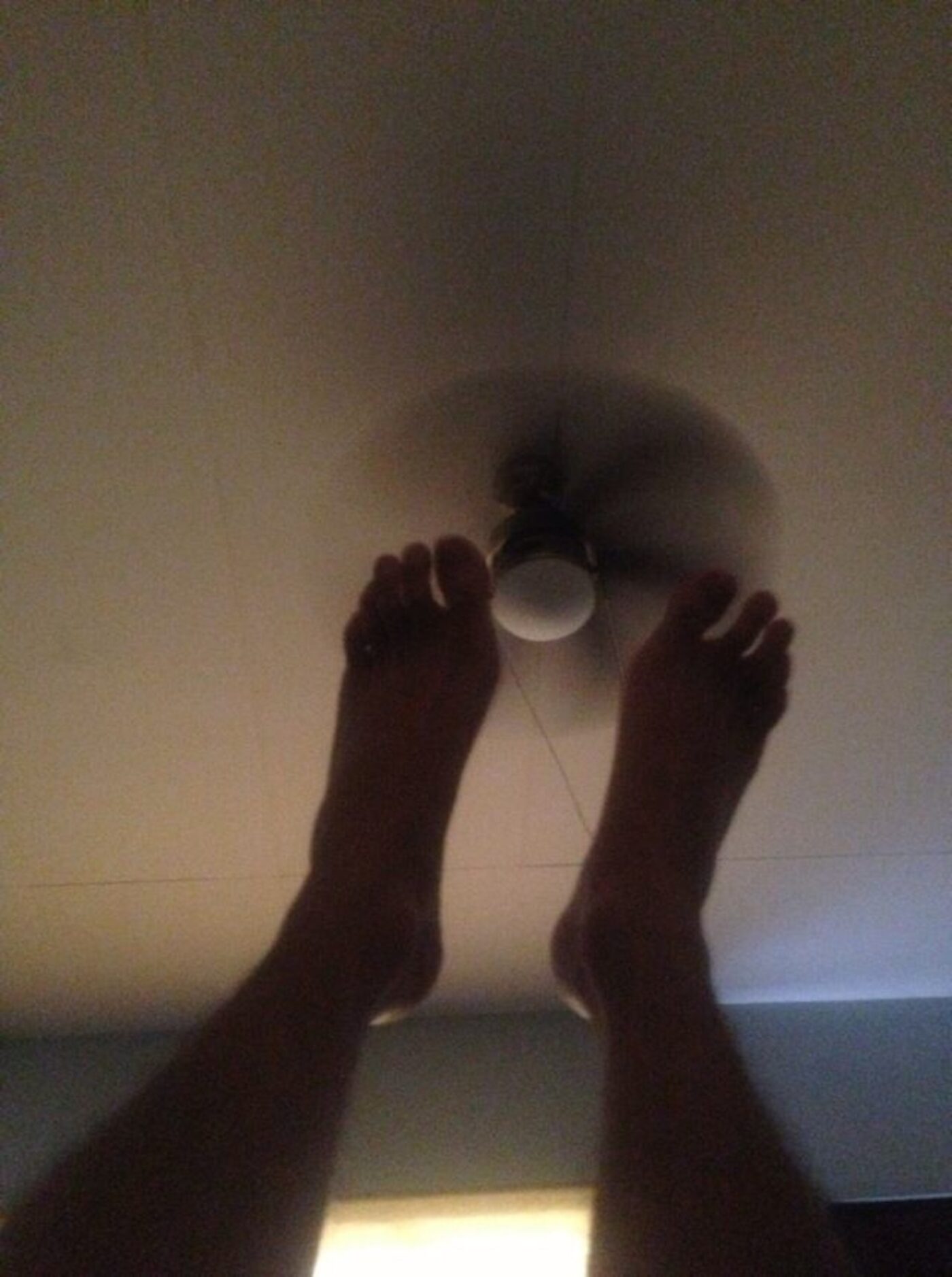 RM Art makes me bleed. I'm not into Asian films as one would think I am, unfortunately. But it's nice out here thanks to the beaches. Just bums me out when I'm home, meaning I turn into a big bum.
* * *

KB I went to see How to Disappear Completely at Anthology Film Archives the other week, and at this point having only seen your earlier films (The Island at the End of the World, A Short Film About the Indio Nacional, Independencia), How to Disappear felt really different: very modern, I guess. Can you talk about the music used throughout the film? It is so important, and pervasive throughout the film; it is not "setting the mood" softly in the background, but holds importance as a character, like the ghost woman who seems to be in every scene in an atmospheric sense. With your use of such modern, electronic music, it also feels like you're referencing other films.
RM It was clear from the very beginning of making How to Disappear that I wanted to use something very synthy, something like John Carpenter's scores, for example. It was perfect to work with Eyedress, who is a real genius at making electronic music sound somewhere between nostalgic and contemporary, with these images that were shot in the province but framed stricter, stiffer, cleaner, more modern. Eyedress is a very talented musician, and also very young, so I could feel that connection with his music and what young people are thinking and feeling today. He's an old soul trapped in a kid's body.
KB Can you tell the story of the old woman that appears as a ghost or spirit? She is an interesting character because she acts as a kind of supportive figure for the girl, a totem of strength, while at the same time, is a threat.
RM It's a tradition in horror storytelling that I've always found scary and comforting at the same time. I grew up with a nanny who was from this province where aswangs abound. An aswang is an old witch who could disguise herself as a young woman, or turn into a bird or an animal, or her upper half body could fly on top of roofs and suck on fetuses in pregnant women. It's a weird thing to believe in when you live in the city, but I do believe in this.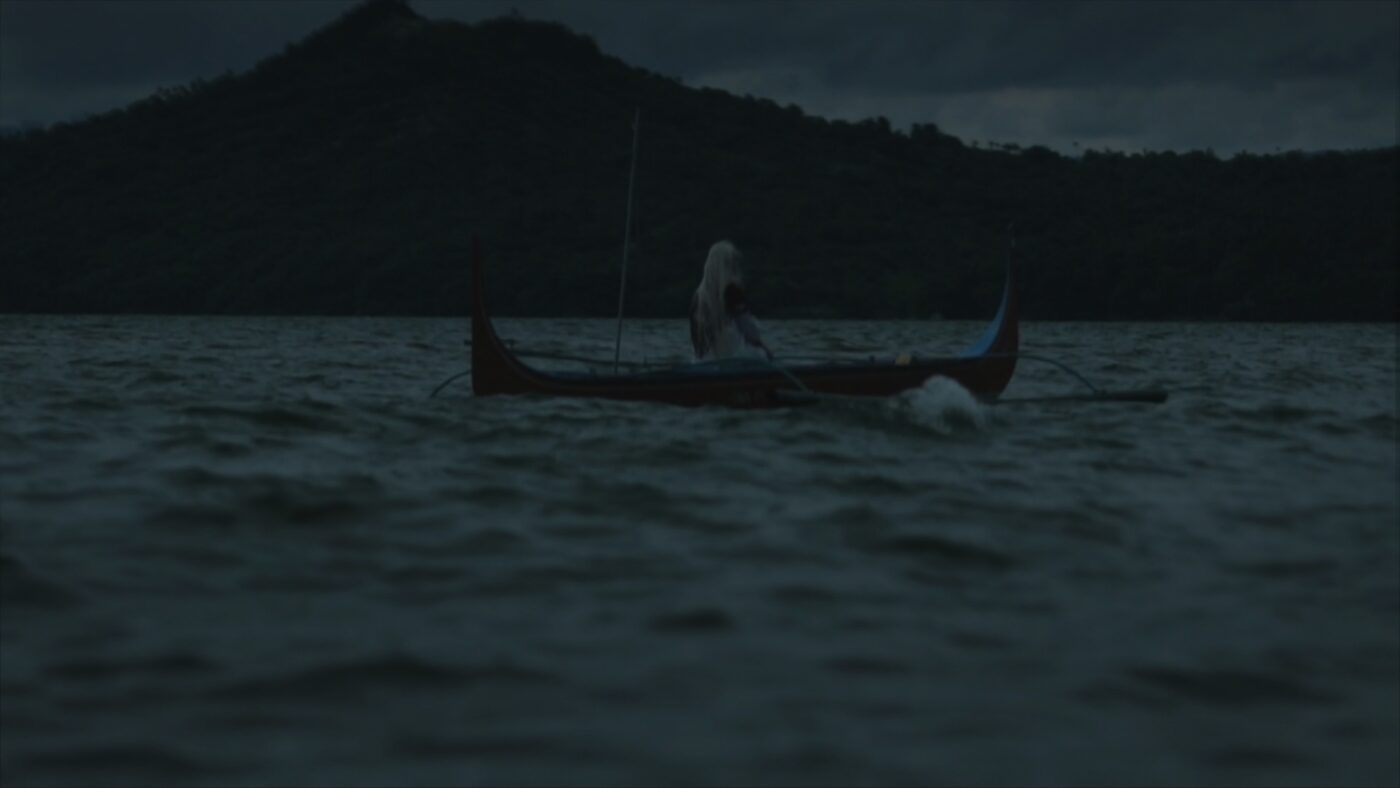 KB Maybe the aswang appears in your film when she's hungry, or maybe the girl is cursed by the aswang and she appears when the girl identifies with her. When the aswang appears it feels as though she encourages violence and vengeance, or disappearance. The aswang will appear in mirrors, behind someone, or somehow obscured, and she is there even when she isn't there. In the scene where the mother is putting on makeup before the play, I feel so sure the aswang will be behind her in the mirror, but I don't see her! But she's there anyway!
While watching How to Disappear I felt that the movie was about women, about girlhood, about a girl's movement towards maturity which inevitably comes with threats and violence.
RM It is a coming of age story—as most if not all of my films are—but it's darker than what I've done before. While we were preparing to shoot this film, there was a controversial debate about the passing of a Reproductive Health Bill in the country, a lot of debate about women's rights in a country dominated by a religious mindset. The Pandora's box surrounding the issue was complicated, and it was a clash of old and new world ideas that somehow made the islands look as if they were a land forgotten by time. Some time after we premiered the film, two female preachers were murdered in the same town where we shot, and policemen are suspected to be involved. We knew one of the preachers, as we wanted to use her house as a location for the family's house, but she refused for religious reasons after hearing about the story.
KB The last scene of How to Disappear is important. It closes the film and I think it's the most traumatizing. It enacts the violence against children alluded to throughout the entire movie. I've always been incredibly uncomfortable with and critical of rape scenes in films. There was something truly awful and paralyzing about this one; maybe it felt more honest than others I've seen.
RM The rape in the movie is the hardest thing I've ever done after all these years of making movies. There's a huge moral dilemma in doing it, but at the same time it was necessary for me to articulate what was really happening in the story. I hope I don't need to shoot something like that ever again.
KB I sought for an immediate connection to the previous scene of the murder, which was a scene of horror and simultaneous redemption, an act of vengeance played out. The girl was, in a sense, empowered (though crazed), but in the rape of the girls that power is broken down.
There's a recurrence of violence against women in your films; in The Island at the End of the World there's the woman who hides from her husband; in your short film Long Live Philippine Cinema!, the action centers around a woman's murder. I think you bring up these questions of manhood and courage, in relation to these scenes of abuse. Can you talk about why you include these scenes in your films?
RM I don't know, really. All I know is that I'm attracted to this embodiment of female characters questioning things, finding a way out, discovering something tragic or making the confusion more confusing.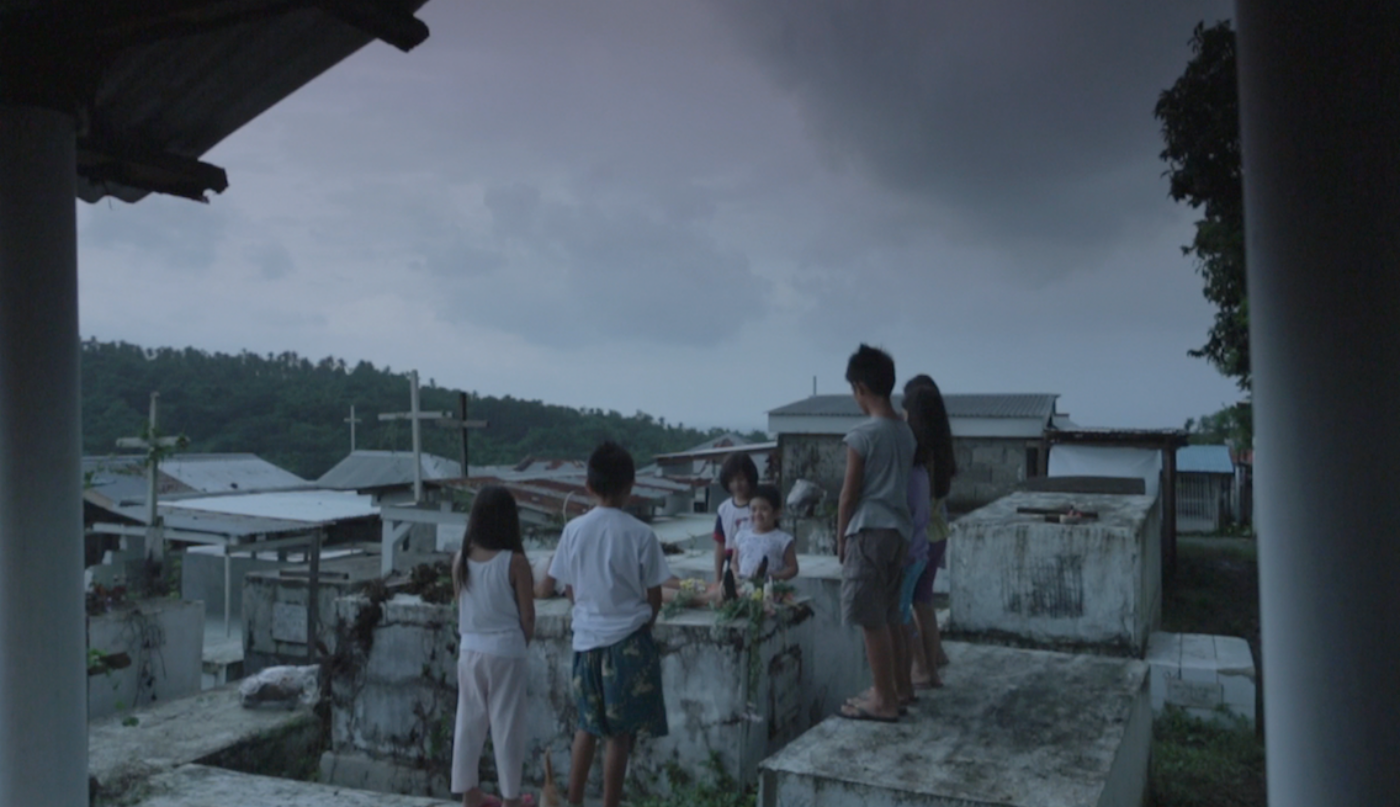 KB Can you talk about the scene of the boy falling from the tree? In action it sort of replicates the scene of the eclipse in Indio Nacional. This scene in particular feels like one taken from a dream. Do you dream scenes?
RM Yes! Vividly. Most of the dream sequences are exact quotes from my own dreams, so the connection to the narrative is usually more of a feeling than anything else.
KB I was curious about the title: How to Disappear Completely. When I mention your movie to people almost everyone says something to the effect of, "I know that, what is that?" What is the role of reference in your films? The references are persistent; the reference of the title, the reference of other films with your choice of music, the references you make to previous films you've made yourself…
RM The original script for Independencia was inspired by the Radiohead song. And the idea of How to Disappear was about remaking myself since I was interested in not just how Hollywood was churning out franchises more and more, but how, for example, the horror genre was probably the most abused by this.
I love references and I hate the idea of originality. This frees my dreaming more, plus it gives me more ideas, more questions than answers, which is always a good thing. The self-referential moments are probably just there for fun, since I hate the auteur theory. It's like, you feel like you've figured someone out and you follow that one idea blindly, and in the process you eliminate the possibility that someone could be this or that instead. It's fascistic.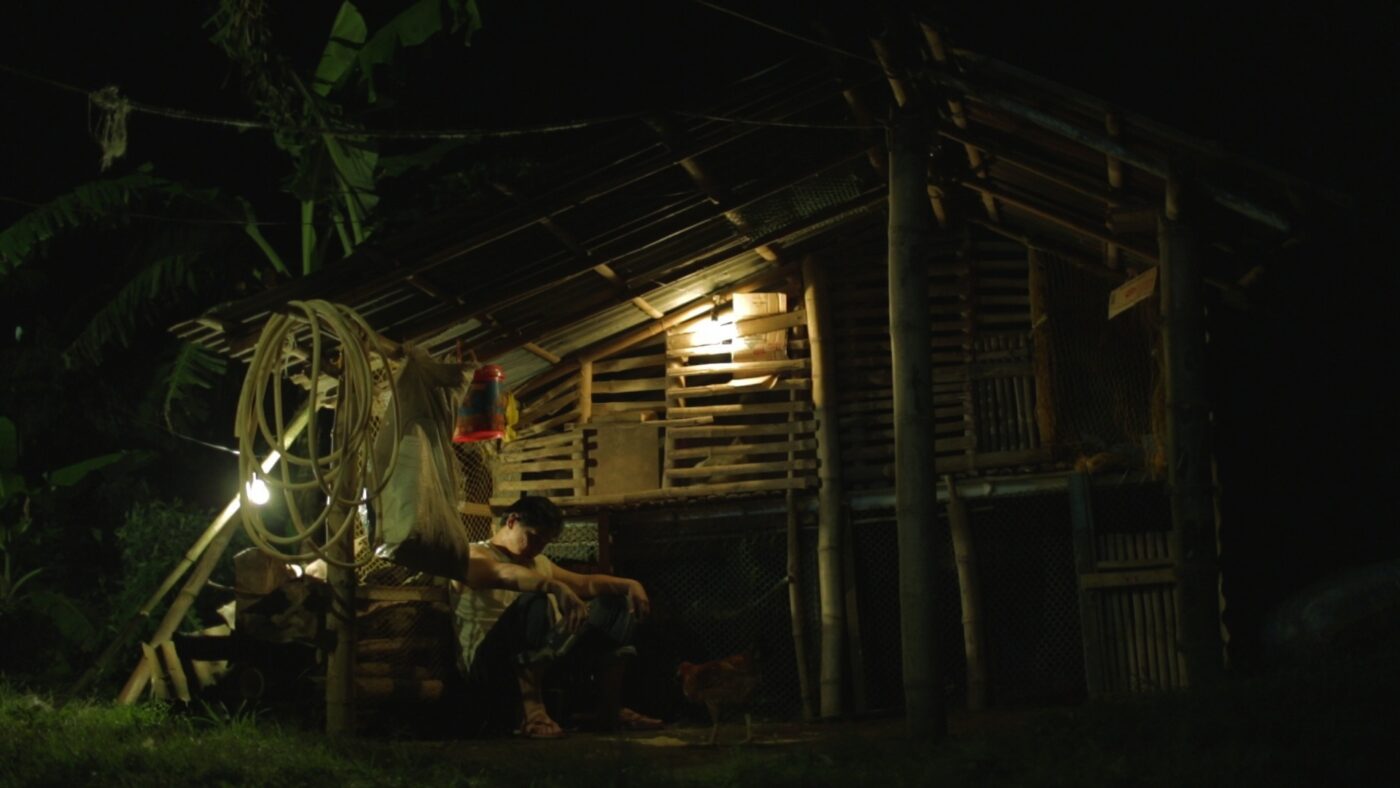 KB What are you working on now?
RM I've been writing a couple of things. It's fun to kind of get obsessed with the whole narrative structure, because I've kind of been shunning it away with the previous films, but now I'm sort of enjoying writing. I started writing this Lois Duncan homage thing, something more accessible. Before I started making this experimental stuff, I was really into John Carpenter, Wes Craven, and I'm really, really into Kevin Williamson. So I want to make sort of an homage, and I think if I were to make something more accessible, it would be a slasher.
I realize how slow everything is. My mantra of the month is about trying to be patient with all these things. I have this dilemma now about developing characters, because usually I'm obsessed with structures, and I realize if you shift to characters, it's more about experiences. You can invest so much in a character, and you have scenes you want to happen, but at the end of the day, it's actually easier for you as a writer to write a scene if the character is strong. My dilemma now is that the character doesn't have a strong goal or desire, and in my head it all sort of parallels with my personal life. So I'm trying to figure out as I go along what I want to do in life? And what does the character want in life?
The character is named Katie. Lois Duncan's daughter was named Caitlyn.
KB (laughter) How do you spell it?
RM Katie, like your Katie. (laughter) Katie is a very American name.
KB I want to see it!
RM Yes, I want to shoot it already. I stopped writing actually, and I'm just trying to develop the character more in my head, which I found out is hard, because then my dreams become really vivid. Remember I was telling you I had this dream about a serial killer? Because I was researching female sociopaths and their behaviors.
* * *
RM Have you been making your films too?
KB Not really. I've been trying to focus on programming, and it's hard with just a volunteer project to find the time and prioritize that.
RM You don't get paid at all to put together programs?
KB No, everybody's a volunteer at Spectacle. But I've been shooting some on Super-8 and getting a little set-up going. I've made some docs, which I'd like to re-edit, from college. I made this documentary when I was 17 about noise musicians in Western Mass. I think I have some good stuff in there, but I didn't really cut anything out.
RM So you're pretty much a punk?
KB I guess when I go out to shows, I'm going to punk shows. But mostly I just go to movies!
RM Is that your taste in movies as well? Does your taste in music have a dialogue with your taste in films?
KB I think it does, in that I'm drawn to a lot of women filmmakers, feminist filmmakers. I've shown Sarah Jacobson. I'll see a film that and want to show it and it'll usually be by a woman; I've wanted to show Barbara Loden's Wanda. So in that way I think the music I'm listening to and the things I'm thinking about inform the movies I'm watching. I've often shown stuff that once may have gotten some attention, but not so much. And I've sort of been looking back, as opposed to looking at more new work, which is why I was excited about the Keren Cytter show we did last night at Spectacle because it's more contemporary. It's hard for me sometimes to find the newer work people are making.
RM Yeah, I was talking to a friend of mine, Pam Miras, who I hope to collaborate with soon. We were talking about Barbara Loden. Pam works for the biggest TV station here writing for a soap opera, but she also makes her own stuff. Her first feature is called Pascalina. The film is into this mythological, superstitious stuff paralleling the personal relationships of a young woman, all shot in digital Harinezumi.
* * *

RM You should have gotten obsessed with WeChat!
KB It's not too late!
RM Do you download, they're not emoji, but the icons?
KB Yeah, the free ones.
RM Yeah, it's crazy. Did I show you the egg one? There's an egg that like hits the wall and it's super cinematic. I'm going to try to add it in one of my next films. I'll send it to you in a bit. I get all these ideas from the emojis. Hopefully, if I'm going to be working with these really good actors, I want them to do all the emoji faces! It's a very millennial thing to do.
Follow Raya Martin on Twitter at @rayamartin for more on his work and life.
Katie Bradshaw is a Brooklyn-based filmmaker, writer and programmer at Spectacle Theater.