Ray Johnson's Not Nothing: Selected Writings, 1954-1944, Edited by Elizabeth Zuba by Trisha Low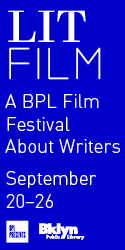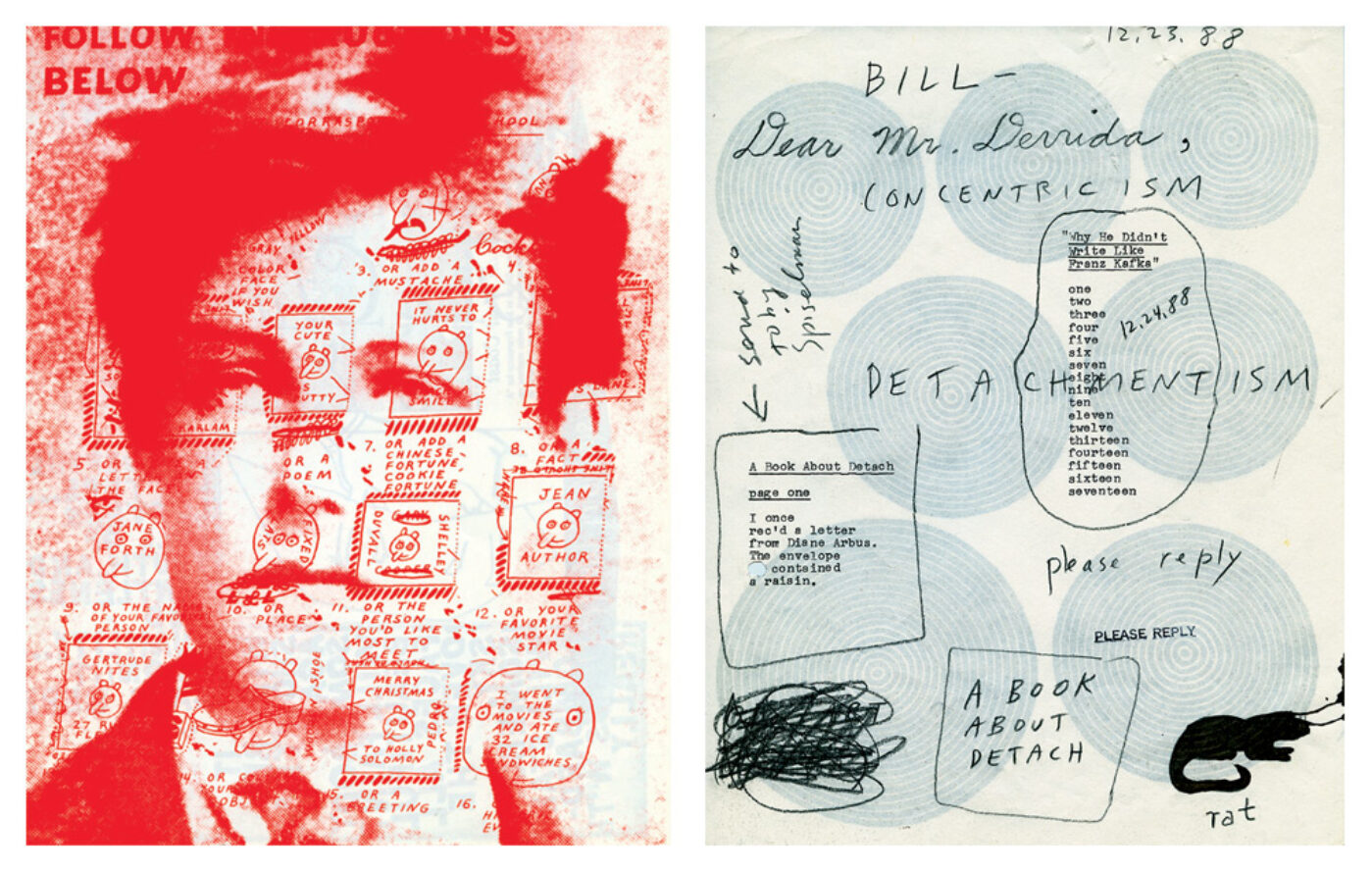 SIGLIO, 2014
So I guess Ray Johnson could have been amateur—you know, like that person at karaoke who, as Barthes said, loves to love without the spirit of competition?
Johnson was the ultimate correspondence artist. His documents—letters, postcards, lists, and ephemera—were the living essence of his mail art practice. But they also toy with the notion that cultural capital could be synonymous with formal innovation, playing a refusal of mastery against material evidence of his aesthetic affinities. In Not Nothing, he writes of his correspondences, "Destroy this. Paste the ashes on the side of your automobile." (Mail = spectacularized privacy. Fame; flaming with it like NASCAR.) It's possible that Johnson's energies coalesce around what editor Elizabeth Zuba terms "the void," a beautiful Zen nothingness. Sure, but how to reconcile nothingness with these letters' scowling and reluctant conspiracy? Amateurs tend to romance with commodity relations, if only because romance is a kind of mastery too, one that dissolves itself. I burned out; she cheated; no stamina.
Do you know that band The Dead Boys? They might have been amateur but they sure knew how to play. For every one of Johnson's madcap missives, there's a possibility of no response, a suspended endurance of something more painful. Insular paranoia as formal device. "Open a closet door close a closet door," he writes. Perhaps Johnson's precise radicality is in this cordoned-off closet space, a sensationalist laboratory rather than the open seriality that Zuba proposes.
A sadistic hand is always in the shadow. Not Nothing includes not only notes he sent to others, but also the scored corrections of one dissatisfied with the quality of response, an enfolding criticality. He strikes out "Richard" on a series of postcards to him, replacing it with "Ray," his preferred sobriquet; scrawls "Toby please save this letter" on another; and declares in tidy, passive-aggressive cursive over a series of poems: "Dear Whitney Museum, I hate you, love, Ray Johnson … very cold. very angry. grrr. brrr."
In the mid-'90s, The Dead Boys's front man, Stiv Bators, got stupidly hit by a car. He had an even stupider high threshold for pain. He didn't seek medical treatment and died later from internal bleeding. Bators's then-girlfriend Caroline snorted his ashes in an act that would later be memorialized in an interview with John Waters on the Polyester DVD. A scratch-and-sniff "Odorama" experience was made to accompany Polyester's theatrical release, advertised with the tagline "It'll blow your nose!" The ten smells were: 1. Roses, 2. Flatulence, 3. Model Airplane Glue, 4. Pizza, 5. Gasoline, 6. Skunk, 7. Natural Gas, 8. New Car Smell, 9. Dirty Shoes, and 10. Air Freshener.
Not Nothing is a display of ashes. It is made for looking but, because of its reformulation of the social into a tangible maze, I prefer to torch and snort it. An experimental privacy manifesto invading my nasal passages. The documents it contains corrode things out of things—items more perverse than the baloney out of the sandwich, chomping out the meat upon which our artistic economy sustains itself. A cauterized performance of the direct mail campaign that weighs against our rabidly luxe social field. Corresponding fishing hole gradually dried up. No more nose bleeds.
Trisha Low is committed to wearing a shock collar because she has so many feelings. She is the author of The Compleat Purge (Kenning Editions, 2013). Remote controls are available at Gauss PDF, Against Expression, TROLL THREAD, and others. She lives in New York City.
Originally published in
Featuring interviews with John Ashbery, Charlemagne Palestine, Juan Isle, Giuliana Bruno, Lola Arias, Roxane Gay, Tania Bruguera, and Joe Sola.