Refusing Erasure: Raven Leilani Interviewed by Sarah Rose Etter
On candidly depicting a black woman's consciousness, the contradictions of intimacy, and the joys of other art forms.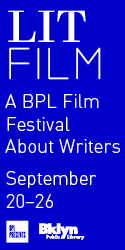 A single word can do so much work. Case in point: Luster (FSG), the title of Raven Leilani's blistering late-summer debut. The word is loaded: Its origin can be sourced back to the Latin lustrare, or to "illuminate." And that title is pitch-perfect for this prismatic interrogation of love, race, capitalism, and art. Edie, Leilani's narrator, is a woman full of talent and a few bad habits. She is also full of gloss and joy: She loves art, disco, comics, and takes up lovers with abandon. At the same time, she isn't spared from the very real challenges of modern work and love: She faces racism, loses her job, falls for a married man in an open relationship, runs out of money, and finds herself in a fallow period artistically, unable to paint. Through Leilani's modern, rapid-fire narrative, Luster becomes a hyper-realistic portrait of a black artist staring head-on at the contradictions of the kaleidoscopic, fraught world around her.
—Sarah Rose Etter
Sarah Rose Etter I'm sure this is a question you're going to be asked a lot, but I'm always so curious to know how a project starts for a writer. Where did Luster begin for you?
Raven Leilani Whenever I start a project, it takes some time for me to discover what it is. I know how I want it to feel, and I go from there. Occasionally, I do write myself into corners. Before I started Luster, I'd just finished writing a different book, and to be frank, the book was bad. I mention that because I think when a project doesn't pan out, it can be really instructional for the next work. There is great freedom in starting something new, and in knowing that no work is wasted. It all moves you forward. With Luster, I wanted to do what I couldn't bring myself to do with the previous project, which was to be direct, to have a black woman on the page articulating her experience in a specific and unvarnished way. To have her be hungry, perverse. To have her be human. I think there is a temptation to leave room for plausible deniability when you write, to protect yourself, but when I did that I found I wasn't really saying anything.
SRE Your interrogation of Edie's role in an open marriage is so central to the book, and you paint a vivid picture of both the acceptance and alienation of being in a relationship that includes more than two people. Can you talk a bit about your desire to explore open relationships in fiction? How did you bring the relationship between these three characters to life? It felt so now to read.
RL I'm interested in that contradiction of intimacy, its necessity and its ugliness. Stories about infidelity come with rhetorical baggage. You understand the moral implication of a broken contract, and you have expectations for how the people involved should behave, and I thought it might be more interesting to depict a marriage where both people have consented to this disruption. I've always been interested in the private, uncomfortable negotiations people make around partnership, and around sex. So I wanted to depict it humanely, an arrangement where all three people are seeking something, and in Luster, these interests naturally come up against each other. Ideally, an open marriage is freeing, but it is also entangled with the idea of containment, how to navigate the needs of all involved and grapple with an interloper who introduces new variables and maybe has none of the desire to help the marriage stay intact. An arrangement predicated on rules, as open marriages are, sets me up to show what happens when the rules are broken and the experiment of containment fails.
SRE The relationship between Edie and Eric's wife is such a killer portrayal of the tension between two women, and there are moments where race factors into their tenuous friendship, but there is also a shared tenderness and intimacy. How did writing these two characters alongside each other work for you? Were there any surprises there or did anything unexpected unfold in the narrative that you weren't planning on?
RL When I started, I saw an easy way to write this. Rebecca as a jealous scold and Edie as a wanton homewrecker, but that didn't feel interesting or true. Their relationship is subject to a steep power imbalance. Edie needs to eat, a place to stay, someone to witness her, and she pursues these primary needs on the terms of a woman who cannot fathom this kind of precarity. But Rebecca too is getting something from Edie's presence in their house. A supposedly reinvigorated marriage, a maternal surrogate for her adopted daughter. So as they draw closer, the conspiracy between them is frustrated by the emotional consequences of that transaction, by the friction of their lived experience. There is a kind of romance in that, maybe perversely, the care they have to take, the fragility of their bond, how often the gratification is delayed and intensified because of the differences they need to reconcile.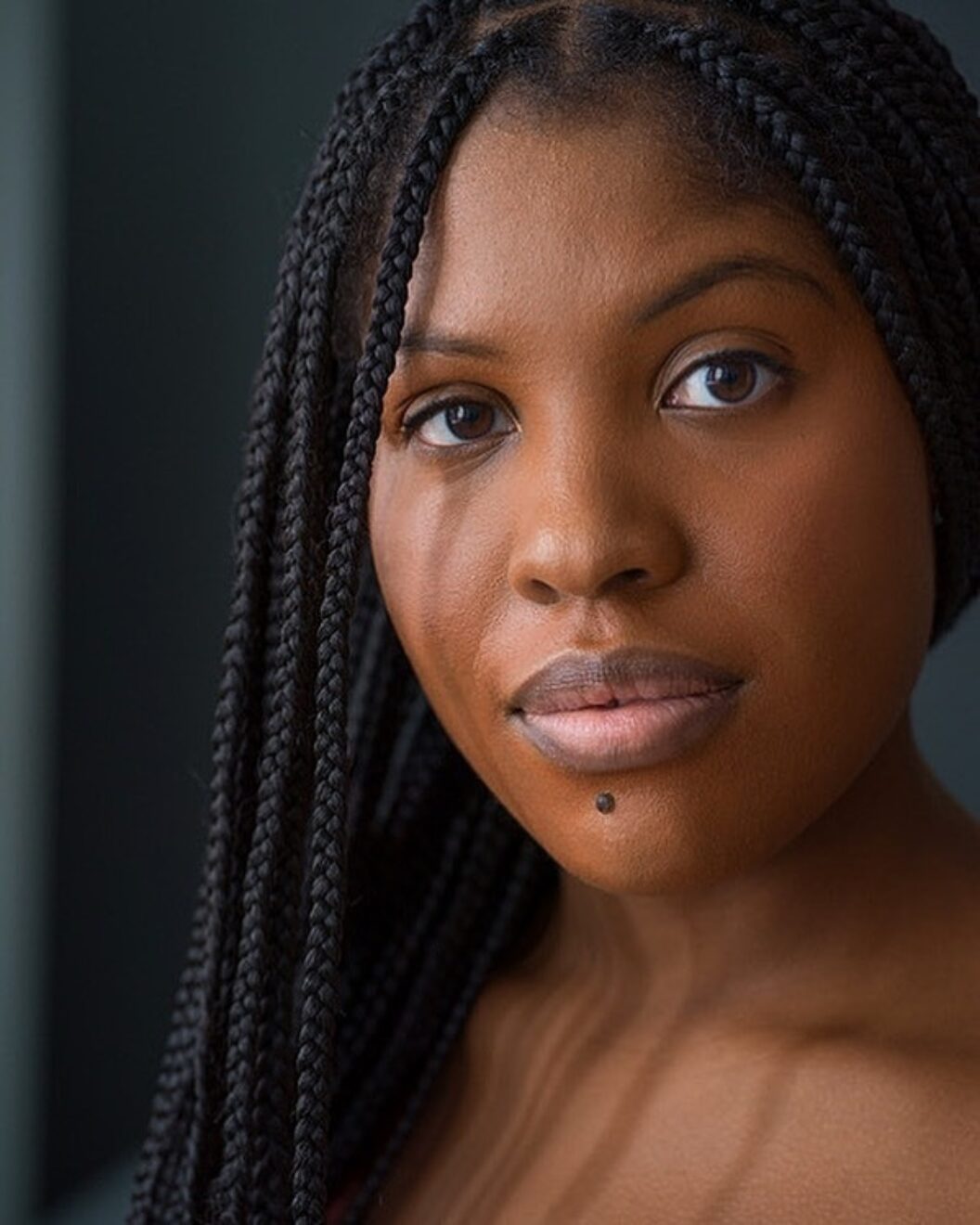 SRE Watching Edie navigate capitalism, New York, jobs, race, art, unemployment, and an open marriage achieves this effect of hyper-realness—this novel feels like it was written yesterday. Was that a conscious decision or did it evolve organically as you were writing?
RL It evolved organically. I set out to write a candid depiction of a black woman's consciousness. The preoccupations that emerged were a function of the body attached to that consciousness and that body's place in the world—where it is subject to racism, to an inhospitable city, and to an exploitative economy that impedes the privilege to make art and has great bearing to the kind of relationships you seek out.
SRE Edie is, also, fun—she loves disco, and we get these moments of joy throughout the text—how did you balance her struggles against the joy and humor woven throughout the book?
RL I don't know that this would be a secret to anyone who has read the book, but I simply love disco! There are elements of this book, like the sections on painting and fandom, where it might be my own joy coming through. I feel lucky to have had a medium to proselytize about Donna Summer and JRPGS [Japanese role-playing games]. Though of course I felt enormous responsibility to depict a black story where there is joy, where the characters aren't defined entirely by how much they can endure. This is partly why I felt it was crucial for Edie to be a character who doesn't suffer without complaint, whose rage is clear and unmanaged. There is joy in that expression, and in having the latitude to make mistakes. The humor was a natural byproduct—the friction between her interior life and exterior reality creates a kind of absurdity.
SRE This book is funny, sharp, tender, everything! There's a rhythm to your sentences that made this book absolutely impossible to put down. It's one of those books I started at 9 PM and stayed up until 2 AM to finish. What brought about the structure of your sentences? What does your editing process look like?
RL Thank you! That is actually always the difference between writing I like and writing I love, a certain kind of care on the sentence level. I look to the poets, who I think do it best. The form demands discipline, and through that discipline, urgency. I love writing that is abundant and intentional. To take up room is an act of faith. It's a vulnerable thing to be that overt in your expression, and I want to always be vulnerable on the page. In my real life, maybe less so. I have to be alone when I write, usually in bed, and I write very slowly. I'm incapable of getting a wild, rough draft down. If one sentence feels wrong, I have to fight with it and crack it before I can move forward. It would be great if that wasn't the case!
SRE Art is so central to Edie's life, but we also see moments in which she's not working on it. That added such dimension to her as a character—how did art become such an important part of this book? I've read that you're an artist as well, so I'd love to hear how that factored into this work.
RL So much of making art is the time spent not making art. In Luster, Edie isn't making art because she is mostly engaged with satisfying her primary needs. She needs to eat, to pay her student debt. Her ability to create art is impeded by the imperative to first, survive. To make anything you need the means and time, and you need to be intact, and that is frustrated by the racist, sexist, and capitalist forces that all contribute to your erasure. So to be able to make art is a privilege and a refusal of this erasure. Writing about art gave me the opportunity to talk about this, and to talk about how nonlinear that trajectory often is, how much failure is involved. Painting was my first love, so it was the first time I understood what it was to come up against my own limits and fail forward.
SRE Who do you turn to for inspiration when you're writing? I'm curious which books you were reading or considering while you were writing Luster.
RL Ottessa Moshfegh's Homesick for Another World, Claudia Rankine's Citizen, Sheila Heti's Motherhood, Brit Bennett's The Mothers, Susan Choi's My Education, Carmen Maria Machado's Her Body And Other Parties, Vladimir Nabokov's Pnin, Toni Morrison's Jazz, Jenny Offill's Dept. of Speculation, Danzy Senna's New People, Samantha Irby's We Are Never Meeting In Real Life, and Mary Gaitskill's Bad Behavior.
Luster is available for purchase here.
Sarah Rose Etter is the author of Tongue Party, a short fiction collection, and The Book of X (Two Dollar Radio), her debut novel. The Book of X was selected as a Best Book of 2019 by Buzzfeed, Thrillist, and Vulture, and was long-listed for The Believer Book Award in 2020. Her fiction, interviews, and essays have appeared in Gulf Coast, Guernica, VICE, The Cut, Electric Literature, and elsewhere. You can find out more at sarahroseetter.com.