Discover MFA Programs in Art and Writing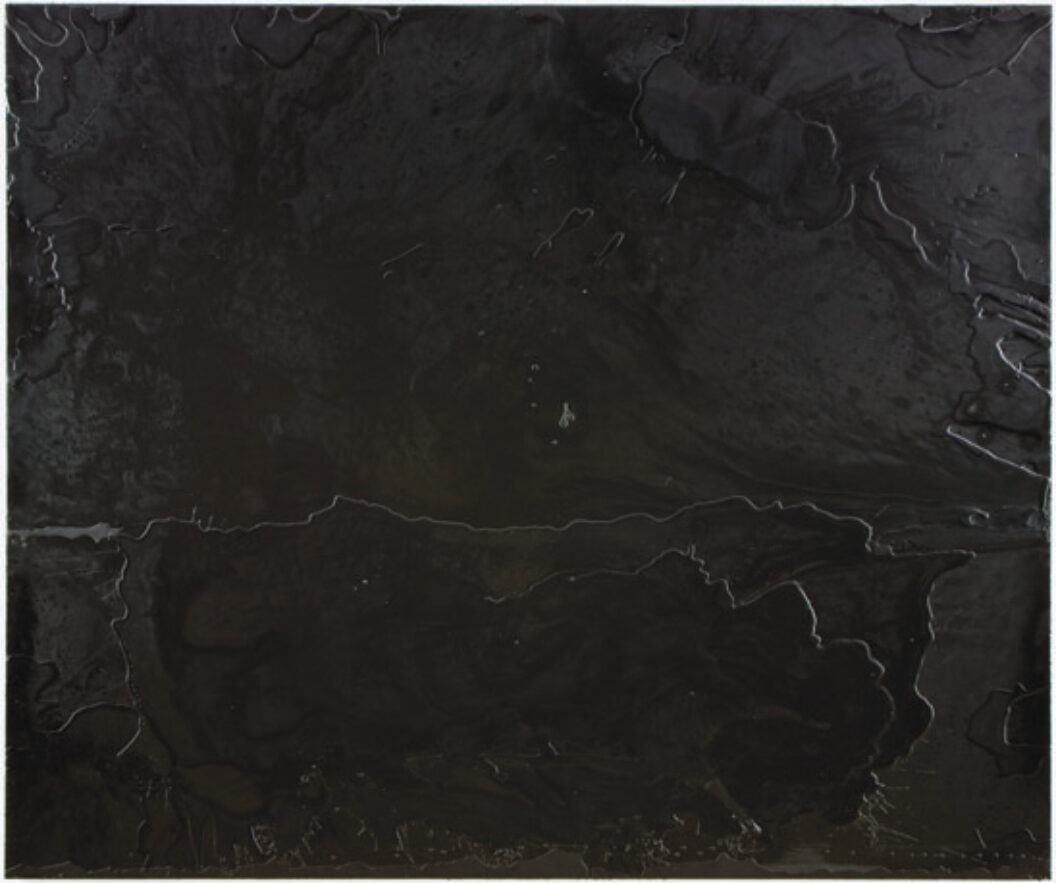 Young artist seeks audience to enjoy poly-conscious attempts at post-medium condition production.
So reads the invitation to Rashid Johnson's 2008 solo exhibition The Dead Lecturer at Nicole Klagsbrun Gallery in New York. He later calls for "an audience with a good attention span that is willing to stay with me through the good and the bad." Johnson often does what many of us only think about. His irreverence reminds us that we are supposed to be having fun … right? But it would be folly to mistake Johnson's precociousness for the musings of yet another art-world enfant terrible, all shock and no substance.
I first met Johnson when we both exhibited in Thelma Golden's now legendary Freestyle show at the Studio Museum in Harlem in 2001. We became fast friends over a bottle of Jack Daniel's in a basement bar in Manhattan. Though he was the youngest artist in the show, he had already been exhibiting commercially for a few years prior in Chicago and was developing an alchemical lexicon of symbols and references. I was impressed with the wit and brazenness of his early photograms of chicken bones and portraits of ashy feet—the former a weathered stereotype (black catnip, if you will), the latter a reference to the bane of all black folk (or at least their mothers).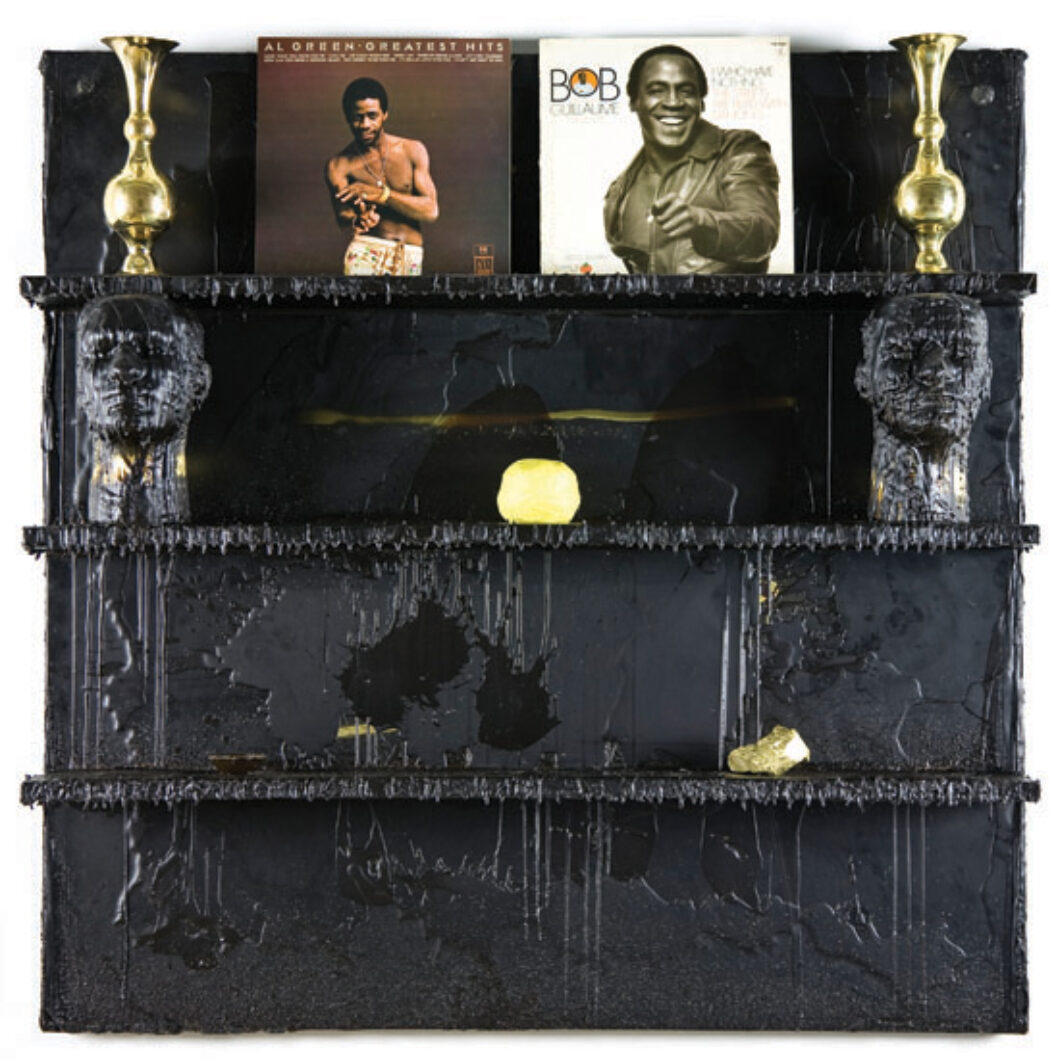 Since he was already an artist with a significant exhibition record, I was shocked (in an admiring way) when in 2003 he decided to pursue an MFA, a move that most professional artists would scoff at. Truth be told, Johnson is a thinker and trickster, part intellect, part Eshu Elegba.* Though his photographs are exquisite, his output is not always a pretty affair. The series of Cosmic Slop works is cheeky in its nod to Malevich, Reinhardt, and P-Funk, and intricately referential in its medium. Johnson's use of black wax and black soap makes a connection both to the universe's unassimilable dark matter and early '70s soul compilations like Black Stars on Wax. His spray-painted text "drawings" are thin, his installations sometimes uneven, and his Civil Rights All Stars and Uncle Tom All Stars series (jerseys for Black historical figures like Angela Davis or Clarence Thomas) are just plain funny. But simple aesthetics and humor are not what he is all about, and to isolate his works into solitary objects or categories does a disservice to the collective impact of his creative practice, courage, and swagger.
Johnson's work is discussed frequently within the context of post-Black art. Only a few brave souls have ventured into his Afro-Futurist universe (a very tempting approach during this centenary year of Marinetti's Futurist Manifesto); however, I find another precedent more apropos. In the 1930s Aimé Césaire, Léon-Gontran Damas, and Léopold Sédar Senghor started the literary and artistic movement Negritude to liberate and revalorize the history and identity of people of the African diaspora. Johnson's use of Black arcana may seem pure fabrication to those less informed with the annals of undisclosed African-American contributions conveniently overlooked by history. I, however, believe his charge is not dissimilar to that of the Negritude founders. Johnson elevates, negates, and complicates normative notions of "Blackness." Interestingly enough, criticism of Negritude came from those who believed it defined Blackness by a white aesthetic standard and not an independently Black one. It is somewhere in the nexus of this conundrum that Johnson's Eshu dances.
*An African trickster deity that is a guide to and guard of the crossroads of earthly existence and the afterlife.
Sanford Biggers is a multi-disciplinary artist whose work integrates film/video, installation, sculpture, music, and performance. He is presently Assistant Professor of Sculpture and Expanded Media at Virginia Commonwealth University and a Visiting Scholar of Visual and Environmental Studies at Harvard University.
Originally published in
Featuring interviews with Adam Bartos and A.M. Homes, Jacqueline Humphries, Tod Williams and Billie Tsien, Andrei Codrescu, Mary Gaitskill, Matthew Buckingham, and Pauline Oliveros.