Ranting With Clogs' Padma Newsome
Over a smorgasbord of hummus, white beans, and eggplant, Padma Newsome sits grizzly, inklings of grey woven through the reddish blonde of his beard, a product of "rock stress," as he calls it. A stress that's justified, after years of performing with children's choirs in Adelaide, Australia; orchestras; and "indie rock bands" like The National.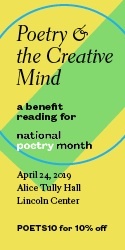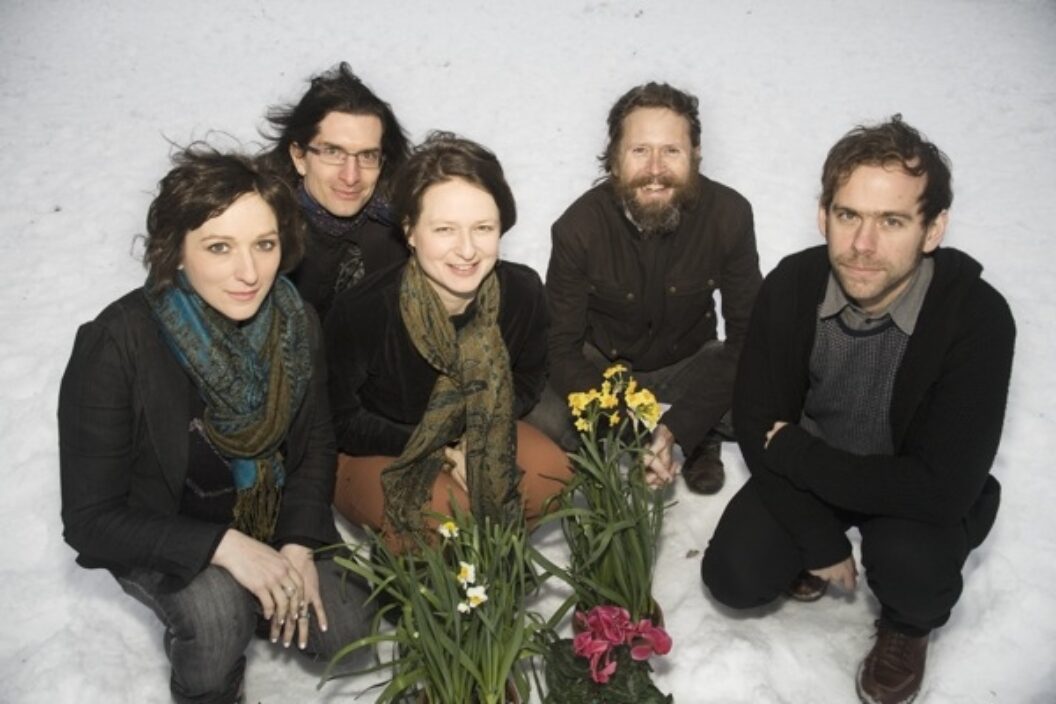 Over a smorgasbord of hummus, white beans, and eggplant, Padma Newsome sits grizzly, inklings of grey woven through the reddish blonde of his beard, a product of "rock stress," as he calls it. A stress that's justified, after years of performing with children's choirs in Adelaide, Australia; orchestras; and "indie rock bands" like The National. Newsome has now found a home in the group he formed, Clogs, a mix of classical and modern musical elements, wrapped up into what critics call "chamber folk." A discussion breaks out about the label, how ironic it is to create a modifier out of those two words, two styles that have such distinctly contrasting roots. But there is no need to sum Clogs up in the vein of modern blogging. No need to attach geography either, its members inhabit various parts of the world. All that Newsome is concerned about is the sound.
Many people think of Clogs as a side project of The National, a term Newsome seemed dubious of, if not offended by. But Clogs came to fruition separately from The National, as a music community formed while Newsome, guitarist Bryce Dessner (of The National), bassoonist Rachael Elliott, and percussionist Thomas Kozumplik were all attending Yale. There is a steady string that ties all Clogs albums together, from the somber Thom's Night Out (2001), to the more playful Lullaby for Sue—which was partly a collaborative piece with New York-based dance company, alangooddance—the severe-sounding Stick Music, and 2006's serene Lantern. Now with the release of their fifth album, Creatures in the Garden of Lady Walton (Brasslands, 2010), the group finds itself filled with voices, rather than just strings and bassoons. My Brightest Diamond's Shara Worden" contributed heavily to the album, and Sufjan Stevens and The National's Matt Berninger both stop by to lend vocal help.
In 2005, Newsome spent five weeks in Ischia, Italy, during a residency commissioned by the Fromm Music Foundation at Harvard University. He left the island with material inspired by the creatures he found frollicking around Giardini La Mortella, a garden created by British composer Sir William Walton's wife, Lady Walton (who passed away at 83 earlier this week). Thus Newsome's sonic souveniers became the very literal and long title of The Creatures in the Garden of Lady Walton, Clogs' most fleshed album to date.
Paola Capó-García What music do you listen to on the road?
Padma Newsome If I had my way I wouldn't be listening to anything at all. I'd be reading.
PCG Between touring with The National and Clogs and jumping around from Australia and all over, you're pretty nomadic. How do you feel about the touring culture?
PN We're all touring at some level of physical comfort. For most people they spend about 10 years touring on the low level. You travel hours for $250 gigs until you get to the $750 level and then you can probably put together a tour and you can survive on the road. But that takes so long.
PCG Do you enjoy it at all?
PN I hate it. I hate being on the road. I live in a really gorgeous part of the world. I live in the coast surrounded by natural forest. Extraordinary bird life. I'm not going to tour like this forever. I'm giving myself till 60. I'll give myself ten more years of this.
PCG Did you go about recording Lady Walton differently than the other albums?
PN Studio time is pretty quick because Clogs are, myself separate from this, pretty damn good players. So they pretty much can play anything you put in front of them. I'm somewhat of a formalist. But I'm the one always talking about improvisation. The idea was to give the player everything I wrote. I started doing that in pieces. I write a piece and then working with the person I show how everything was done, how you might follow another path than me. There are choices.
PCG How would you do it before?
PN In a classical piece you give them the piece, you don't give them all your dirty laundry. So by giving them all your laundry and how you make things and how they might have gone, then I think that's interesting.
PCG What's the first thing that comes to you when constructing a piece?
PN An idea. Not a concept. A musical idea. The idea is a found object. It's not mine. I just find it lying around in my mind. And then you go, "Oh, I kinda like that."
PCG How did you tailor that music to Clogs?
PN I didn't assume that Clogs were going to use it. I just wrote the music.
PCG Is this one your favorite out of all the albums?
PN Well I don't really listen to the other albums. I don't really listen to my music.
PCG You don't listen to your own music?
PN I'm just always trying to think of the next project. I don't know what it is, so that's why my mind is so funny at the moment. That's I'm thinking about. I fall in love with them when I write them. I do like the music that I'm writing now. I have a piano concerto that is almost done in its draft form, but I have to get a proper pianist. It's something that's just shy of impossible. I don't play in a virtuoso capacity at all, so I need to get somebody who can find where impossible is and hold back a bit.
PCG What instruments do you play?
PN I'm a composer first, violin/violist second. I was a serious classical violist, that's what I did for a living. I played in concerts and for the Sydney Symphony Orchestra, so I did that for a while. But I was not so happy with the performance culture. I mean, neither am I happy with the culture of rock—pretty brutal industry. But I realized I needed to get back into music and my way was through writing.
PCG How did you get into music originally?
PN I had the most fabulous music upbringing. When I was 6, I went to audition for a choir and the lady there had just gotten the job. She was highly intelligent, so anyone who would audition had to do this hoop-jumping thing. We were very musical anyhow, my entire family. They're all academics now, but they were all beautiful performers. So at the age of 6 I started this choir and made records and did concerts. She got all her mates to write pieces for us and they wrote these funny little operas.
PCG So you left the music world for a while. How did you get back into it?
PN I lived up North in New Castle and I had an old teacher from Sydney Conservatorium of Music, so I went with him for a year and then ended up at Yale doing graduate studies as a composer. I have three masters' degrees in composition.
I had a dream. I dreamt the band. I dreamt the band was called Loose-Fitting Clogs and I woke up and I knew what I wanted to look for. I knew I wanted trained musicians that had some other life, another musical life. I knew Bryce Dessner from a course I was TA-ing. And Rachael Elliott and I knew each other. We were quite political at Yale—we tried to take down this professor. But the dream was so specific, the rules of engagement were all set out.
PCG Why did you condense the name to Clogs?
PN Lost the war.
PCG But you got your long title with this album—The Creatures in the Garden of Lady Walton.
PN Yeah. Grey beard got his way.