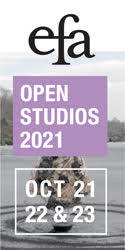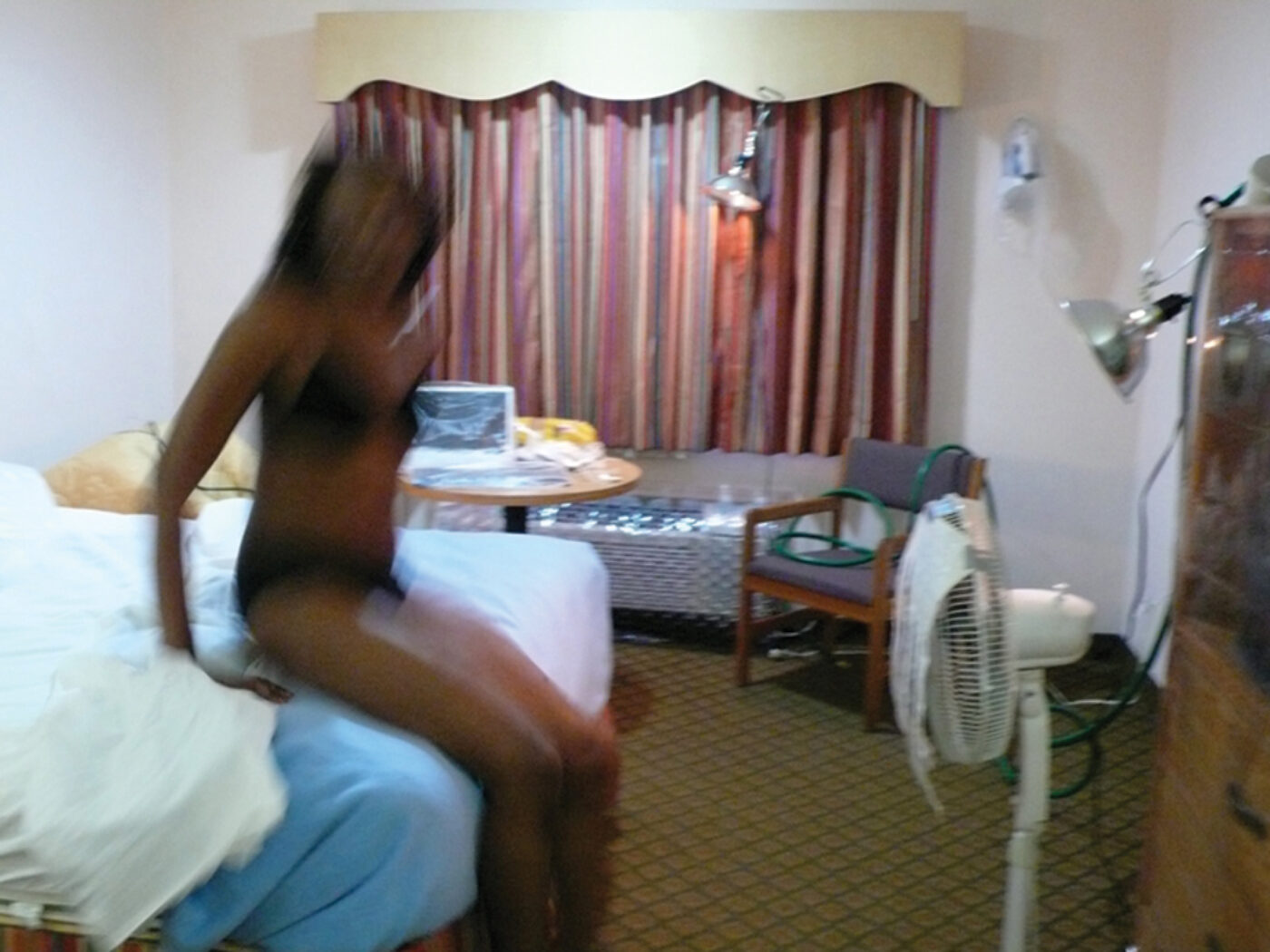 Walker Art Center, 2014
A love letter composed from a scaffold. Isn't this the way we live now? Along the edge of catastrophe always in proximity to desire: as we enter the gallery we see Okwui Okpokwasili on top of the scaffold stage jumping, jumping, jumping on a pink mattress encased in plastic.
"Partly a lecture, really a musical," a recording of Ralph Lemon tells us as we unfold our chairs to sit. Lemon's Scaffold Room is a gorgeous, terrifying choreography of desire, obsession, violence, failure, and prosaic beauty; an accumulation of erotic, racial, psychic, and cultural values crashing and receding one against the other. Lemon requires that we feel these virtuosic intensities of attraction as multivalent forces both structuring and disturbing our attention. Within the gallery, the scaffold becomes a shifting architecture illuminated by panels onto which slow-motion videos are projected—a drummer striking his down beat, a dancer spinning with a beer bottle, a small black boy staring from inside his tall black-and-white giraffe-neck mask, a girl in a red dress and red goat head sitting in the woods, an ancient woman with bleached blond hair reading almost imperceptibly, and Okpokwasili now doubled on the video screen crying as if she only knows fierce torrential tears. Yet still she is jumping above our heads, her own almost brushing the ceiling.
Later, she will descend the ladder to the platform, channel Amy Winehouse and Adele, call out to Etta James and Carol Jones. Baby, I know just how you feel. Is she hungry or are we? He didn't hurt me enough. Exquisitely conjured by Okpokwasili, these many voices slip one into the next. Kathy Acker's ravenous erotics splayed out in dense citational rhythm spins into Lady Gaga and her little monsters, David Bowie, and Beyoncé—the "Neon Marilyn," a readymade, the coefficient of our desires, emptied and ready to be filled. Okpokwasili transports us to a concert where ravenous white kids scream obscenities unrepentantly, Belle & Sebastian moans from a speaker in the corner of the room, she shifts her wig, and the now silent videos swirl intoxicated, untethering us from an easy read of racial address. These many images and voices haunt her dancing, suspended in her now slow, strange cadence; we fall into outer space, as she pulls on a metallic bodysuit spinning in blue light. She exits.
Enter April Matthis in brilliant shiny red, her legs splayed, murmuring: Giving it all away …. Just don't tell anyone. She speaks of a city street where children run and salsa music streams out of car windows until the streetlights begin to flicker and waters rise. Her soliloquy slips across questions of form, of context, always the allusive correspondences crossing all, as trauma bleeds into philosophy and breathes science fiction—still, she dances. Suddenly her words move us elsewhere again, walking in a cemetery in Copenhagen, dreaming of Ben Webster and his saxophone in proximity to Kierkegaard's grave and ruminating on the smoky fantasies of love in absentia inscribed by Henry Miller to Lawrence Durrell.
From within this torrential flood, Matthis lies against the gallery wall screaming. As if exhausted by emotion and effort, she quiets and reads to us from Acker. His middle finger in my ass. That's my brain. Matthis closes the book. Be love, my dear, you wrote me … catastrophe and lightness … the heart stops beating because it can. Scaffold Room imagines a transitive intimacy—desire seduces and we become complicit in this deeply political, if ineffable, poetics. Transgression without resolve, we fall in love to come apart.
Jenn Joy is a contributing editor for BOMB and co-founder with Kelly Kivland of collective address, a choreographic research space in Brooklyn. She teaches at Rhode Island School of Design and her book, The Choreographic, was just published by MIT Press.
Originally published in
Featuring interviews with Adam Broomberg and Oliver Chanarin, Theaster Gates, Martin Wilner, Paola Prestini, A.G. Porta, Pierre Guyotat, Paweł Althamer, and Eugéne Green.