Discover MFA Programs in Art and Writing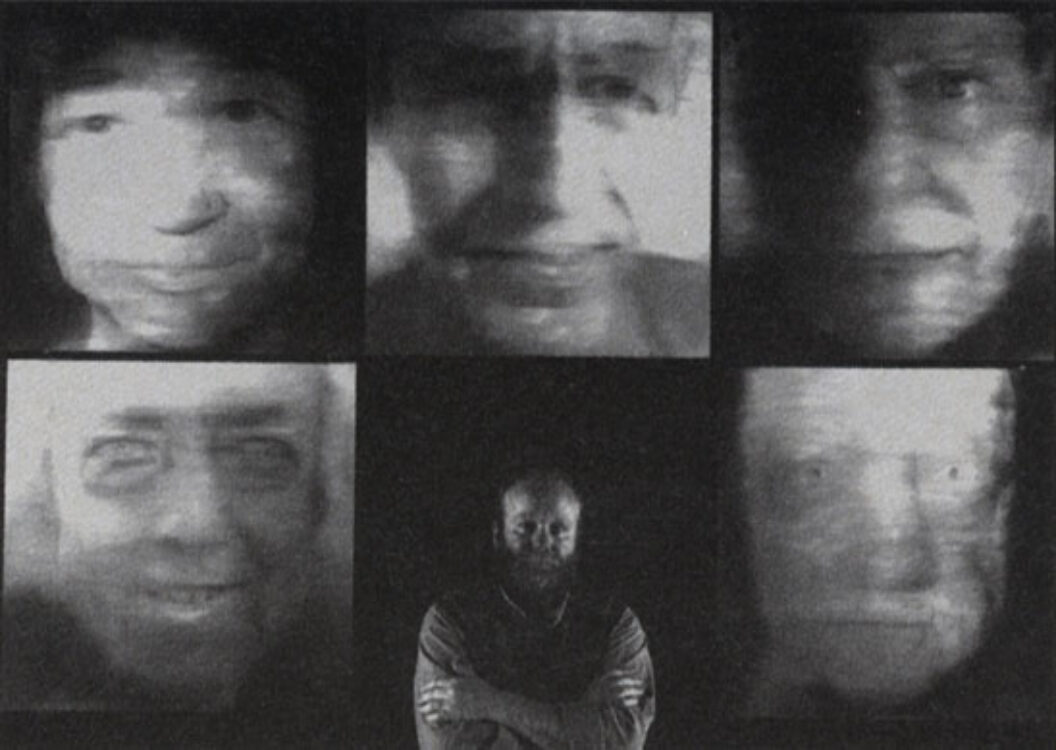 For over the 15 years since I first encountered them, Ralph Hamilton's paintings have served as a sort of secret paradigm, at once private touchstone and untouchable ideal, for the framing and insinuation of personality in any art. "Space is the most dramatic stylistic entity—from Giotto to Noland, from Intolerance to Weekend," film critic Manny Farber once ventured.
Hamilton's is an insistently restless body of work, arraying moments of dissolution, disintegration, and collapse that veer from a gaudily Hellish partyscape, Shot Twice (During a Robbery), to an elegantly muted implosion of an old Boston hotel, The Madison Comes Down. But perhaps his most idiosyncratic accomplishments involve his various portrait series—his monumental Fourteen People (14 six-foot canvases of friends, many of them writers or artists, such as Frank Bidart, Robert Pinsky, Gail Mazur, and Lloyd Schwartz), his continuing Portrait Faces (70-plus 30 × 30 inch works on paper), and his most recent Families/Couples Series.
Hamilton starts with a photograph, sometimes cadged from newspapers and magazines, but for the portraits he usually takes a snapshot himself. The photograph yields a drawing that provides the underpinning to the painting. Before the paint dries, Hamilton brushes in long horizontal strokes, blurring the outlines and extending the image across the painted space. Just at the point of virtual disappearance, the painting—mysteriously, even terrifyingly for those who've observed Hamilton's process—stretches into place, the original stillness of the photograph snapping into action, movement, drama.
Some viewers of the Portrait Faces invoke flickering television sets—a closer match might be the screen-filling iconic croppings of Charles Bronson's eyes, nose, and mouth in Sergio Leone's Once Upon a Time in the West. Yet the portraits deploy more than their artful, enigmatic surfaces. Hamilton occasionally describes his painting as brushing away the surface to get at the living organism underneath. The sleek finish is tugged, much like that brushed paint, toward anxiety, violence, death.
—Robert Polito
Originally published in
Featuring interviews with Martha Plimpton, Irvine Welsh, Jeffrey Vallance, Nick Pappas, Mark Eitzel, Lee Breuer, Ornette Coleman, Cheick Oumar Sissoko, Janwillem van de Wetering, and Ada Gay Griffin & Michelle Parkerson on Audre Lorde.