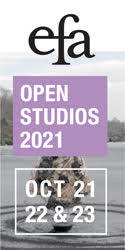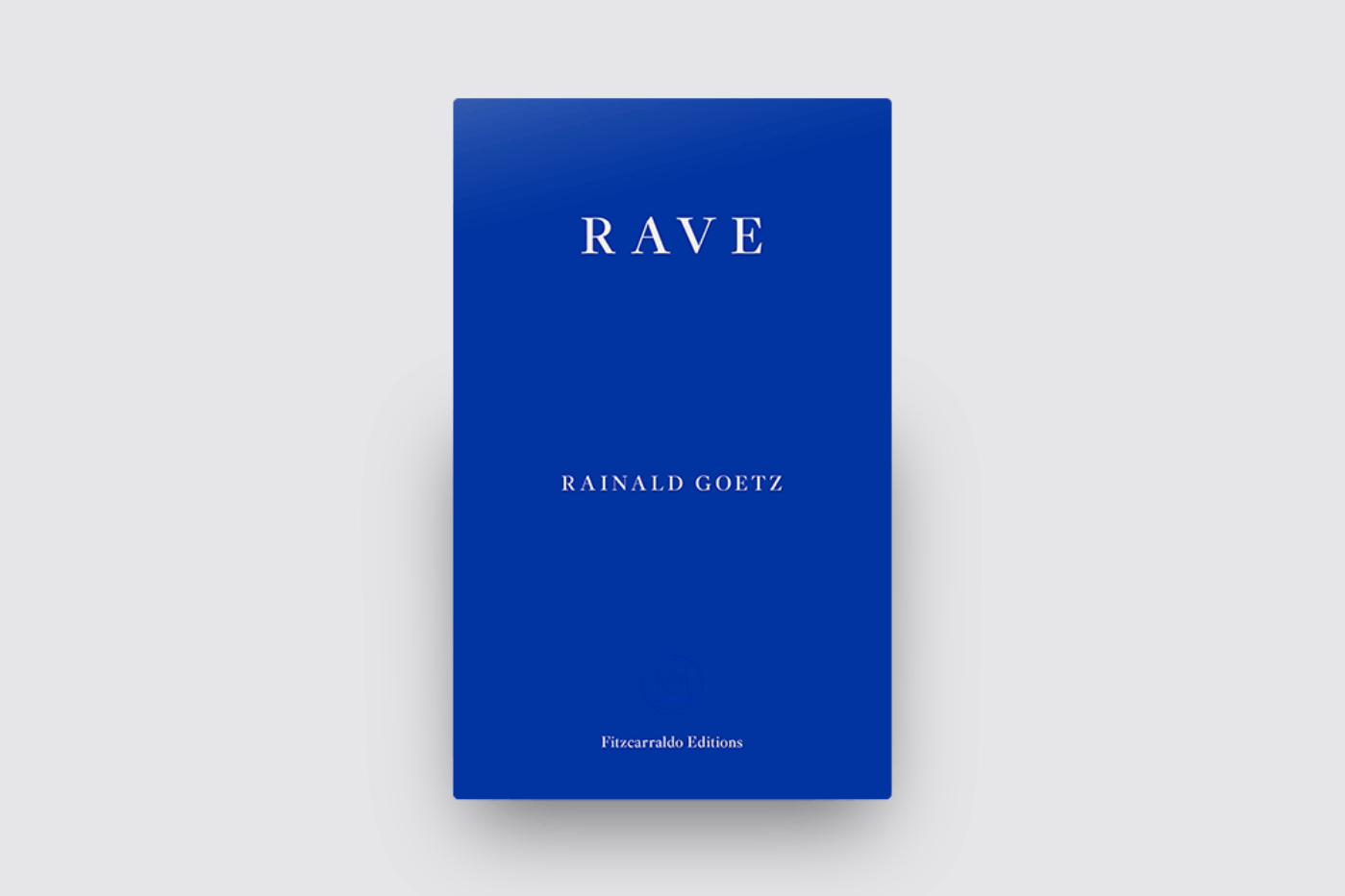 (Fitzcarraldo Editions, 2020)

"With my straight razor, I unmask the lie," Rainald Goetz read at a literary prize competition in 1983. Then, Goetz picked up a blade and sliced open his forehead, nonchalant. On video, Goetz grows increasingly irascible, verbally stumbling through his excerpt—what would become the cult-classic published later that year as Irre (Insane). As he accelerates, Goetz's forehead seeps blood onto the pages shuffled out in front of him. Madness—and text—is by design a spilling out, and containment, the writer reminds us, is hopelessly artificial.
Rave, recently translated by Adrian Nathan West into English for the first time, is Goetz's 1998 fragmentary novel about nightlife. Like Irre, it circles around the idea of disintegration. By the end, the book seems to self-destruct, a vision as much about rave culture's dissolution as about the psyche's. This takes place at the level of language: the auto-fictional narrator, Rainald, and his crew take up an anthem "Meet girls. Take drugs. Listen to music," mostly in that order, but the book's arc is hacked up excessively and deliberately. Snatches of prose intersect with dialogue, intertitles, and scenes strung out and interrupting themselves. The overall effect is a hazy sense of where you are (Berlin? Ibiza? New York?), what drugs you're on at the moment (ketamine? coke? pills?), and who you're fucking in which hotel room.
In the process, what's offered up is a deflection from "big" meaning in favor of the more immediate texture. Goetz's novel, written in collaboration with the German DJs Sven Väth and WestBam, eschews something that psychologists see as a mark of sanity: creating a narrative beyond the moment-to-moment texture of the conscious now. "You couldn't get the text by just starting with the meaning," Rainald breaks in at one point, suggesting instead something more like prayer, a way of becoming "part of the words oneself by speaking."
While its tone—biting, fragmentary, referential—shares a lot with that of his unrelenting forebears Thomas Bernhard and Heiner Müller, Rave is above all an entry in German Popliteratur, a genre that emerged in the '90s to upend Germany's postwar literary legacy. Goetz, like Christian Kracht and Benjamin von Stuckrad-Barre, takes on subjects like marketing, cultural capital, and of course, drugs. But his real interest is the crash between "abstracted pop"—how phenomena are handled in the field of cultural studies—and "the embodied reality of the vulgar."
Rave culture, like the narrators of Goetz's books, could be described as advancing its own self-destruction. But a swan song for either techno's glory days or a mind on the brink of collapse requires narrative, stepping outside oneself or the scene, and taking a critical distance. And that's precisely what Goetz's Rainald suggests is impossible, especially in the '90s subculture he's immersed in. More than twenty years after Rave's publication, readers encounter Rainald's milieu at a remove, but the book's frenetic scenes resonate and invite us to dissolve our attempts at spectatorship.
In a passage near the book's close, the narrator writes: "Reckless as it might have been, at the same time this experience was yearning to understand itself. And yet wanting at the same moment to forget itself again, to destroy understanding, to have some new experience reveal that understanding to be nonsense invalidated through novelty, tumult, coolness." Spilling out and trying to contain, understanding and rejecting the offered narratives—this is all part of a push and pull we use to learn about the self. It's in this madness, and not aside from it, that Goetz thrives.
Shivani Radhakrishnan is a writer based in New York. Her essays and criticism have appeared in n+1, the Washington Post, the Threepenny Review, the Georgia Review, and The Believer. She is also a PhD candidate in philosophy at Columbia University.
Originally published in
Our fall issue features interview with Erica Baum, Billy-Ray Belcourt, Trenton Doyle Hancock, Carolyn Lazard, Nathalie Léger, Martine Syms, and Rufus Wainwright; fiction by Kevin Brockmeier and C Pam Zhang; poetry by Yi Sang and Vijay Seshadri; nonfiction by Lorraine O'Grady and Paula Mónaco Felipe; a special project by Garrett Bradley; and more.