Radical Habitation: Gordon Matta-Clark: Anarchitect by Forrest Muelrath
Making interiors exterior.

Discover MFA Programs in Art and Writing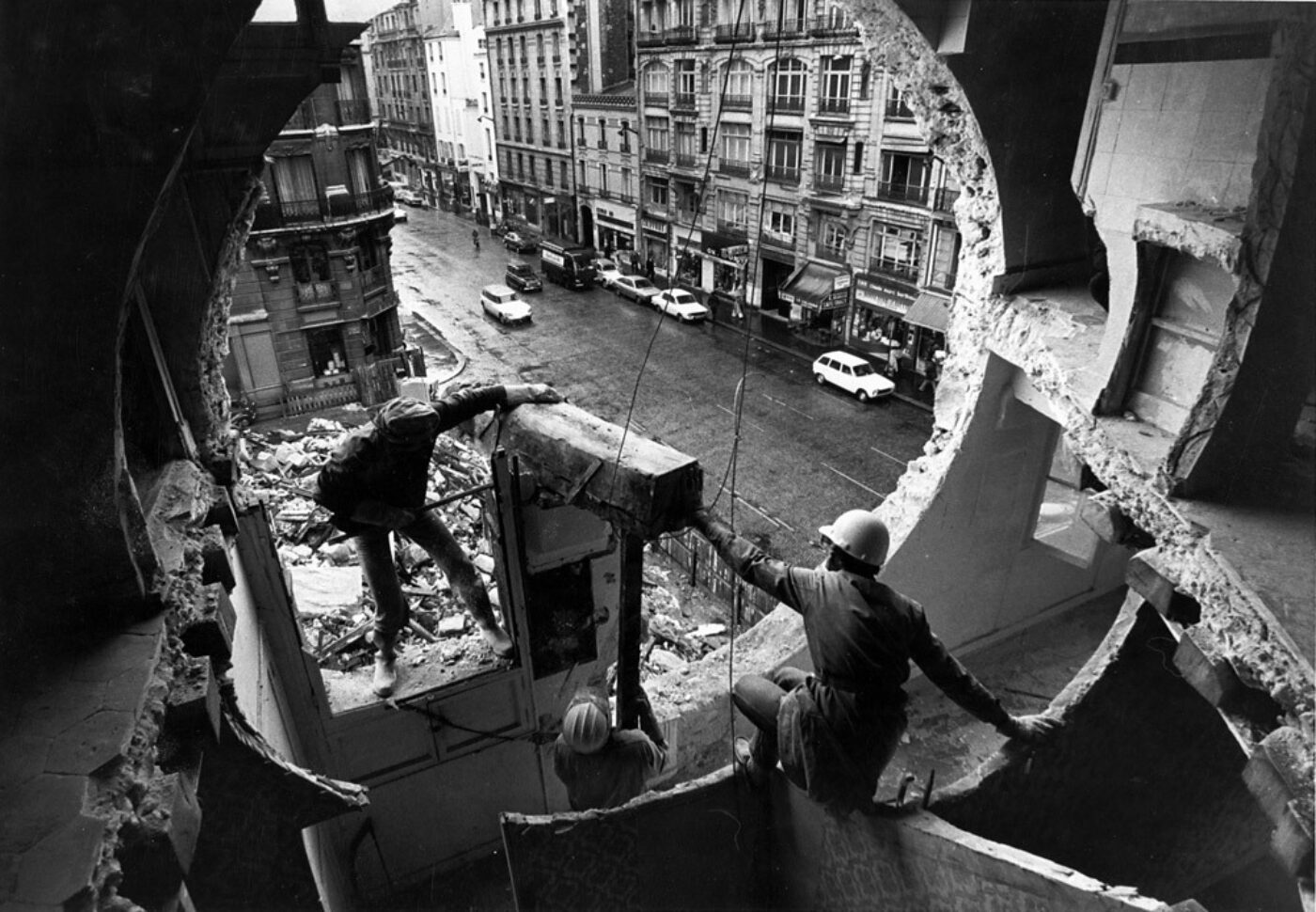 In Brooklyn today, where a six-story condo recently was built less than a foot from my bedroom window—concrete blocks are now where there once were sunrises—it would be beneficial to have someone carrying on the legacy of Gordon Matta-Clark within the city's ever-changing architectural landscape.
Take, for example, Conical Intersect (1975), a performative piece of "anarchitecture" that Matta-Clark produced for the 1975 Paris Biennial. At first glance Conical Intersect appears to be not much more than a large hole running through two adjacent derelict buildings—a demolition in process, perhaps. But what becomes plain to see at Gordon Matta-Clark: Anarchitect, currently on view at the Bronx Museum of the Arts, is that this hole was designed with the precise intent of creating an interior space unlike any other. The artist described Conical Intersect as "a circle contracting from the exterior towards the interior of a building … in the manner of a spyglass." A spyglass that allows light to pass through walls and reflect off unusually angled surfaces so that a "normal sense of gravity was subverted by the experience," it was at once a beautification of ruins and the antithesis of the much-ballyhooed gentrification of a specific Parisian neighborhood.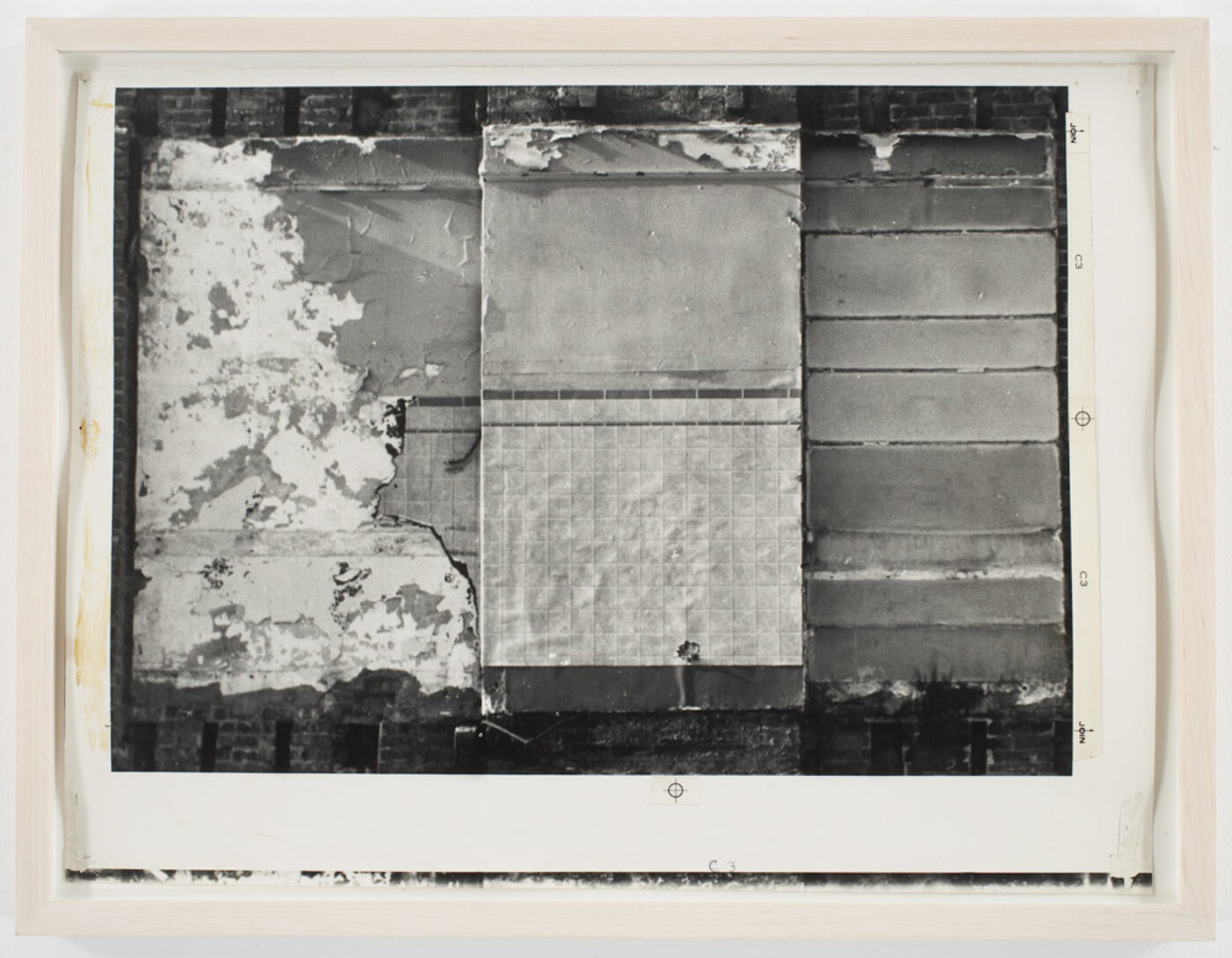 For those unfamiliar with the work of Matta-Clark, the exhibition is an opportunity to understand why some critics consider him to be a "juggernaut of Conceptual, Process and Performance art," as New York Times critic Roberta Smith wrote in her review of Anarchitect. Matta-Clark left behind only a handful of conventional art objects after his early death in 1978 at the age of thirty-five. Many pieces were destroyed as a result of being site-specific and sometimes created illegally while trespassing. Videos and photographs do not do justice to the artist's radical intellect and wit, nor his eye for beauty. This is all the more reason to celebrate this thorough retrospective that includes over one hundred works, set in a space large enough to allow the splendor of his rebellious architecture to shine.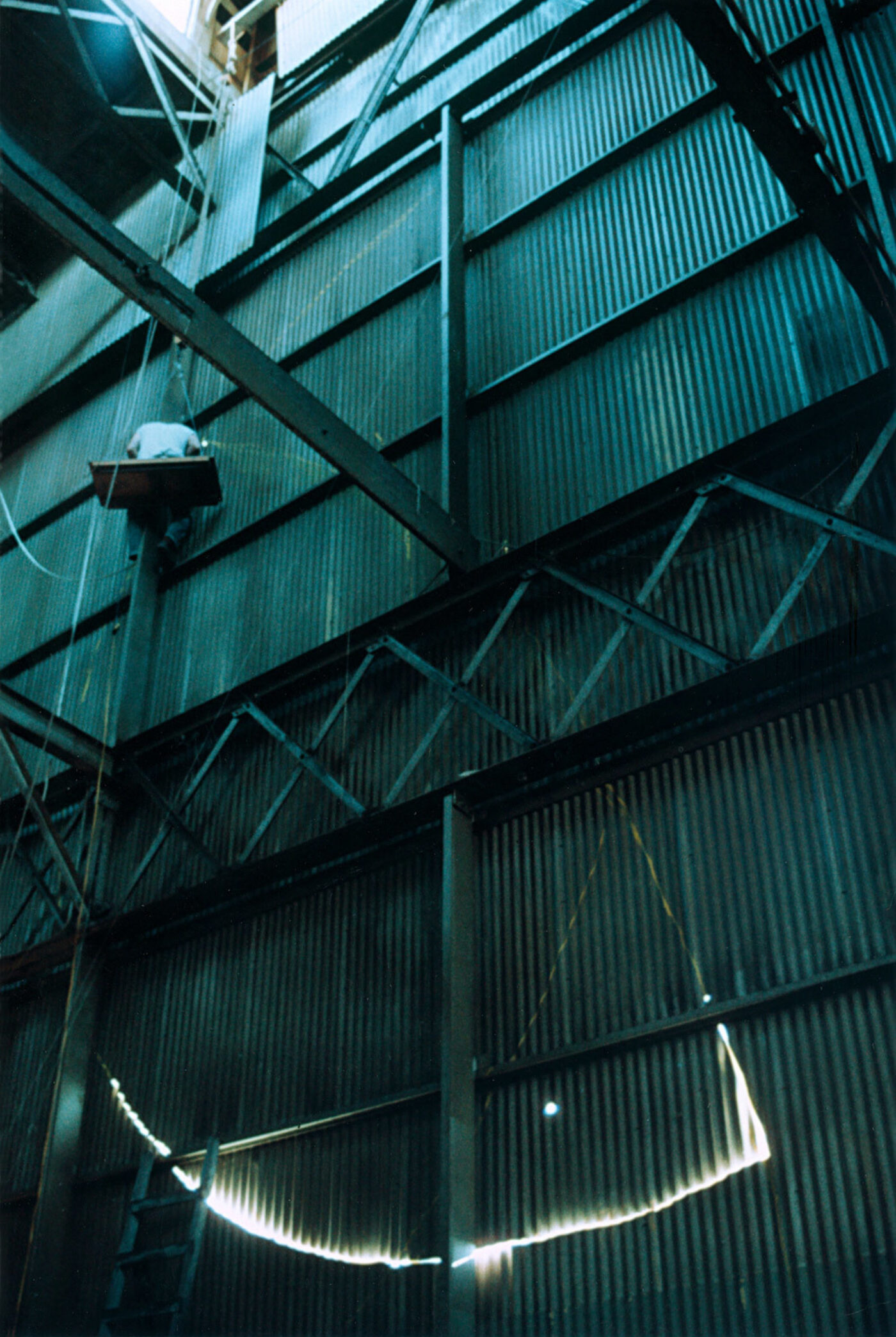 Site-specific works such as Day's End (1975), for instance, seem nearly at home in one of the museum's larger galleries. Visible here as photo documentation and a film looped on a large screen, Day's End was originally constructed at what was formally known as Pier 52, an abandoned warehouse on the banks of the Hudson River at Gansevoort Street. Matta-Clark embraced an element of guerrilla-anarchism, as he and his crew broke into the building without permission and began sawing holes in the corrugated steel facade. In the large gallery rooms at the Bronx Museum, viewers get a sense of the cathedral-like qualities Pier 52 gained when light streamed through the meticulously designed cut-outs, transforming the abandoned, ramshackle riverside structure into what the artist described as a "sun-and-water temple."
In another film, Substrait (Underground Dailies) (1976) depicts Matta-Clark's seemingly endless fascination with infrastructure, as the filmmakers document tours of subterranean networks across New York City. Matta-Clark is shown conversing with officials from places like the Croton Aqueduct, the catacombs at the Cathedral of St. John the Divine, the 13th Street Pump Station, and more. The film's dialogue presents a diverse portrait of the day-to-day life of workers in these underground spaces. For instance, viewers discover that the 13th Street Pump Station is one of the city's "most beautiful smelling sewers." Later, the urban legend about alligators thriving in the sewers is discussed. A priest at St. John the Divine lectures on phantasms and little-known tragedies that have occurred in the rooms beneath the sanctuary. The film displays a compassion not only for the workers that keep these facilities functioning, but also for the spaces themselves, as special attention is paid to their design.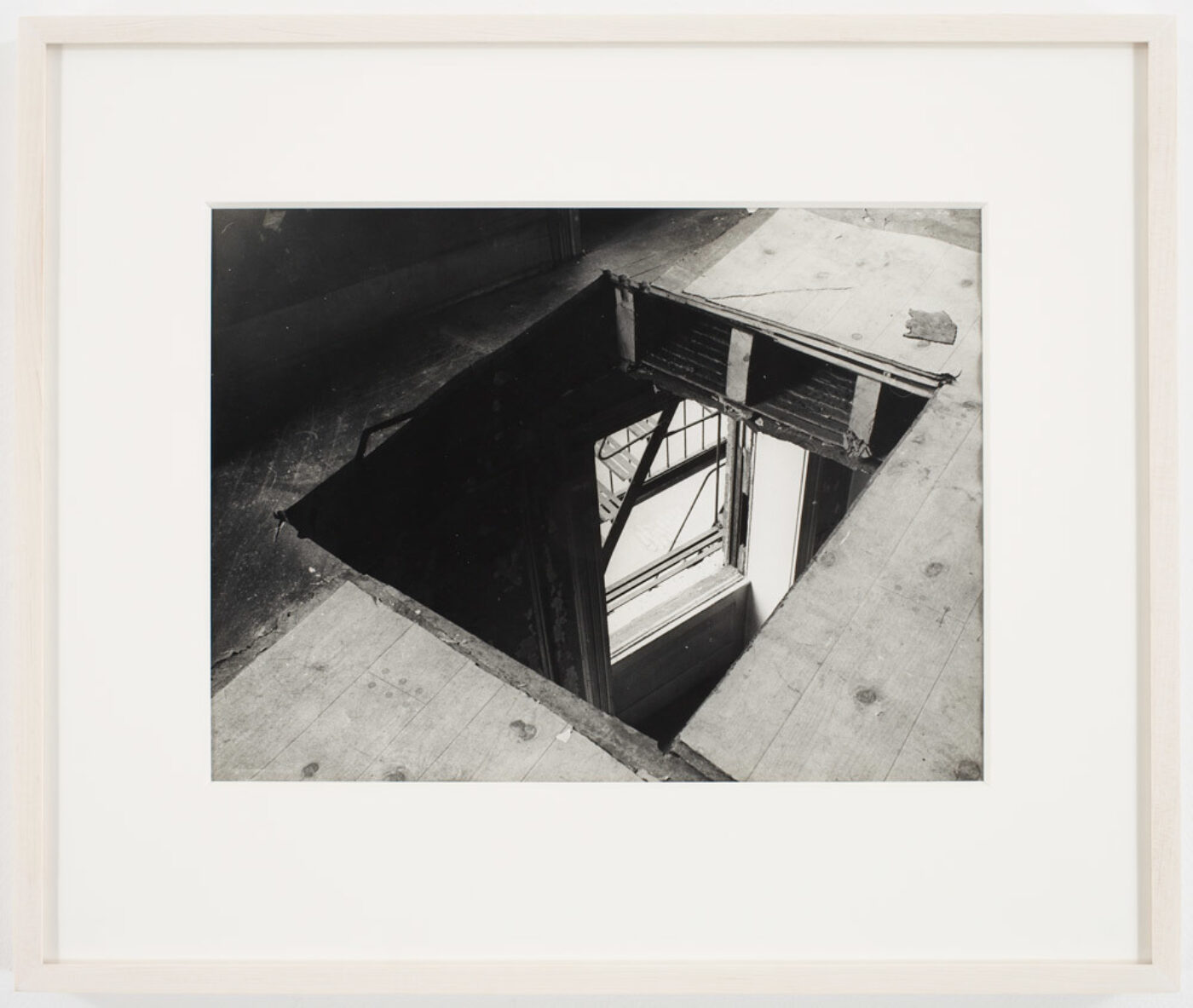 Other pieces offer a sense of Matta-Clark's enduring personality. A video and archival display depicts Food (1971–74), the communal restaurant he helped found in 1971 in SoHo, with its intentionally unconventional atmosphere that encouraged social and artistic experimentation. In Blast from the Past (1972–73) the artist's whimsy and humor is visible, as viewers read in a handwritten note that an adjacent pile of debris—buttons, pebbles, cigarette butts, screws, hard candies, etc.—contains "all the parts necessary to recreate this compelling scene from [the] history" of Matta-Clark's floor. Here we come to unexpected ways of seeing our buildings—both in the way dust piles on their floors and in aberrant possibilities of inhabiting them.
Gordon Matta-Clark: Anarchitect is on view at Bronx Museum of the Arts until April 8.
Forrest Muelrath writes about art, local news, and other events. You can find his writing at BOMB, Lacanian Ink, Canarsie Courier, and others. You can also follow him on Instagram.