You Have to Get Their Attention: An Interview with Rachel Lyon by Ryan Spencer
The debut novelist of Self-Portrait with Boy on the DUMBO of the 1990s, accidental art, and the importance of being unladylike.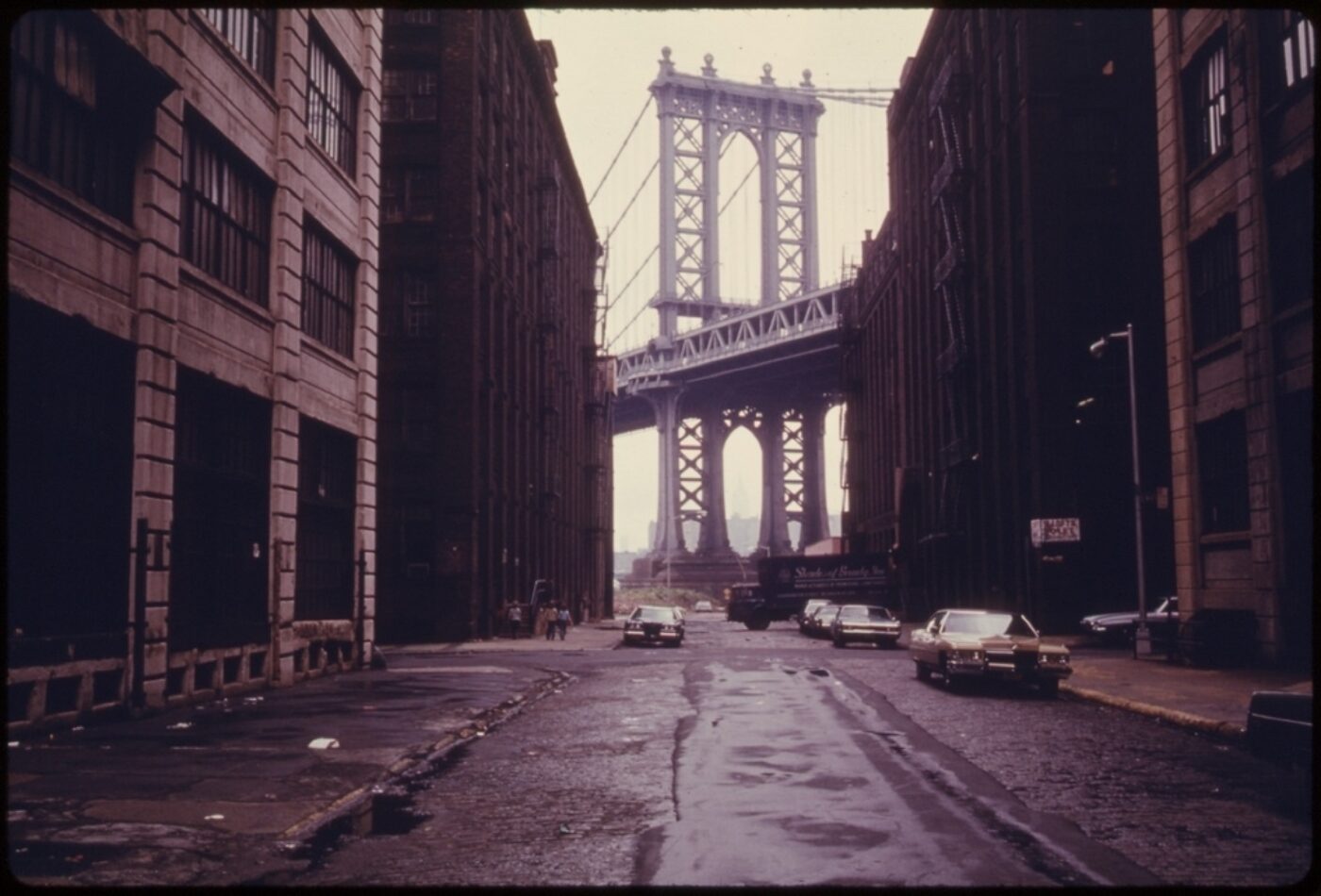 I met Rachel Lyon a few years ago when she interviewed me for an article she was writing about my photography monograph, "Such Mean Estate." She mentioned that she was working on a novel about a photographer living in DUMBO during the '90s, a time and place far removed from the DUMBO of today. The upcoming release of that novel, Self-Portrait with Boy (Scribner) gave us the opportunity to continue our discussion. The book tells the story of Lu Rile, a hungry young artist who inadvertently captures the image of a young boy falling from the roof of her warehouse loft in the background of her 400th self-portrait. Unbeknownst to the boy's family, Lu sees this image as an opportunity to jumpstart her fledgling art career. She quickly comes to see that the single most valuable commodity in the art world is reputation. At its core, this novel dissects the risks and sacrifices involved in coming to terms with this notion.
Ryan Spencer Your story takes place in the DUMBO of the '90s when artists actually did inhabit warehouses and lofts. "AIR" is painted on the entry to the building (Artists In Residence), to alert the fire department that people are living there in this sparsely populated warehouse district. Can you describe your relationship to this time and place?
Rachel Lyon My parents moved me from Chicago to New York in the mid-'80s, when I was two or three. Shortly after, we lived in the DUMBO loft that I used as inspiration for the novel. Some of my first memories were formed in that space. Outside, the landscape of my childhood was this crumbling industrial landscape, abandoned buildings and cobblestone streets where sunken tracks still ran from the trolleys that used to cart materials from the factories to the river. 
My walk to school was the same walk that Lu takes, which literally starts out on the "wrong side of the tracks"—the elevated train on the Manhattan Bridge—and ends up in the ritzy tree-lined streets of the Heights. Inside the building, people really made their lofts their own. My dad hung a swing in our living room, and I spent a lot of time just swinging back and forth looking out at the Manhattan skyline. The view out of Lu's window is the same view we had out of our window. Of course, memory changes things. I think about the DUMBO I describe in the novel as a kind of renovation of the remembered world of my childhood.
RS Early in the novel, Lu goes to visit The Met to see Bruegel's Landscape with the Fall of Icarus. The painting is obviously similar to her Self-Portrait #400 in that Icarus veered too close to the sun and fell to earth, thrashing about in the ocean, as depicted in the bottom right of the painting—a small but significant detail on which the entire painting hinges. The original painting was presumably lost to time, but even so, the copy was still considered a masterpiece of his. Later in the novel, Lu is discussing Rembrandt's The Man with the Golden Helmet, a work that is likely not by Rembrandt but someone in his circle. The question of authenticity in art is central to this novel. How did this idea manifest in the art world you depict?
RL The idea of originality in art is a pretty recent phenomenon. In Bruegel's day, it didn't matter so much whether a painting was by Bruegel or not. What mattered more was the image itself and the story it told. The story of God mattered. By Rembrandt's time, the cult of personality started to emerge. Painters weren't just painting-manufacturers anymore, and they weren't just painting about Christianity; they were painting themselves, and starting to be more like cultural celebrities. 
By the time Lu makes art in the early 1990s, artists had been struggling with ideas of originality and authenticity for generations: since Walter Benjamin talked about the work of art in the age of mechanical reproduction at the turn of the century, and Andy Warhol talked about himself as a machine in a factory, and all these postmodern artists had been creating art through mechanical processes, without even using their own hands, and really interrogating the idea of originality and authorship. In the book, John Cage comes up as an example of an artist devoted to making art through pure chance. So Lu is nominally invested in this sort of art school idea, but in taking credit for her "accidental masterpiece," she reveals the hypocrisy of it.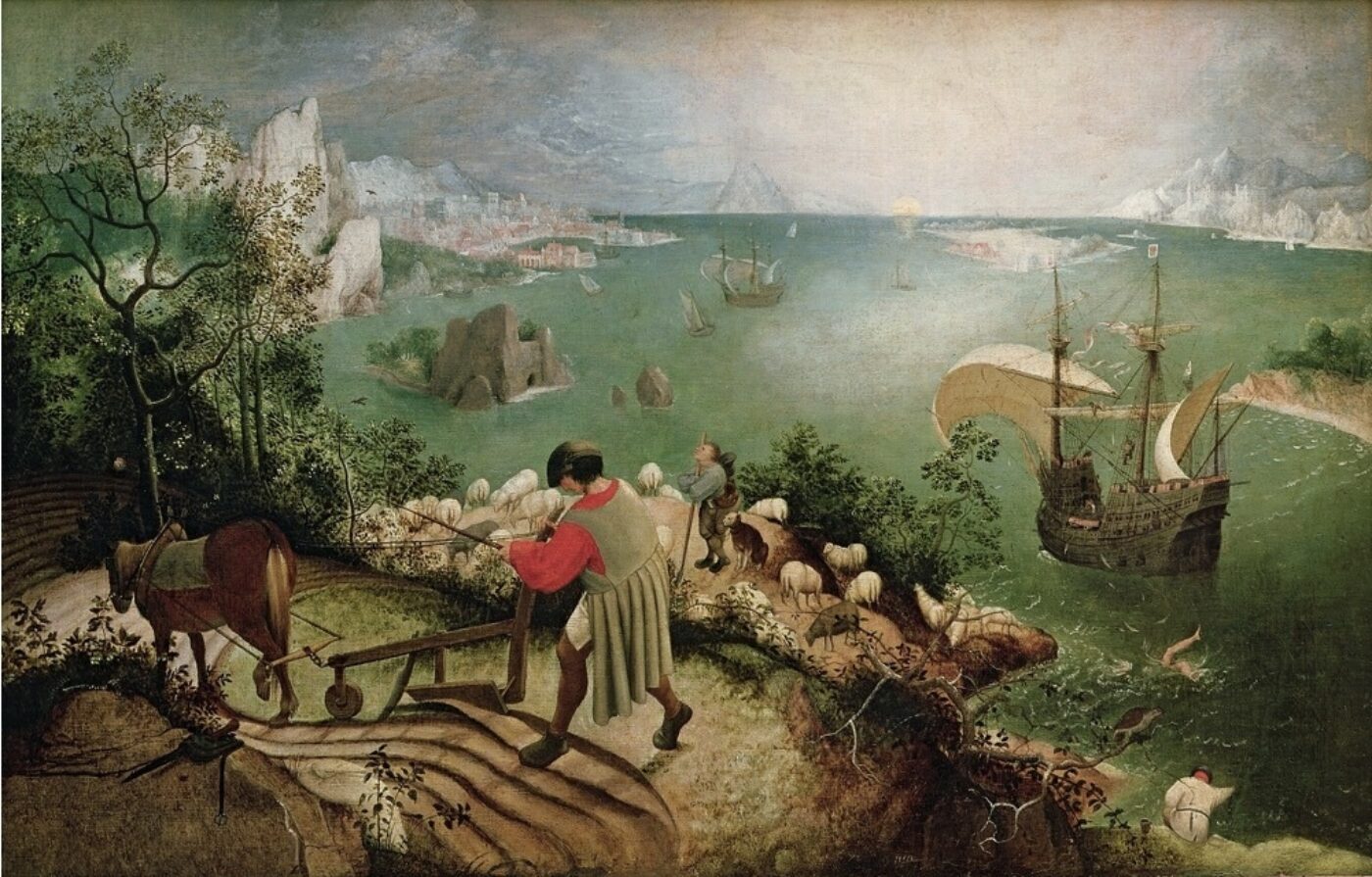 RS The photograph at the center of this story is basically the result of an accident. The idea of making a self-portrait every day is not in itself brilliant, but the genius lies in establishing a practice that can lead to discovery. Is this unique to visual art or can words or language ever be accidental in the same way?
RL I think when you make art—no matter what your medium is, really—you're putting two voices in conversation. On one side you've got the impulsive, intuitive, accident-prone, messy, wild, voice that's just in it, and on the other side, you've got the editor, the sculptor, the superego. So one side of you goes, This! That! This other thing! And the other side goes, Hold on. Put this here. Make this smoother. Make this subtler. Organize the chaos. 
I majored in visual art, but I am not a photographer or a visual artist by nature, so it was hard for me to write about Lu's process, to imagine how those two voices would come into conversation for a photographer. It's true that her idea of making a self-portrait a day is not brilliant. If Lu has any real brilliance, it's the brilliance of ambition: she knows she's not naturally brilliant, and that she may never make a brilliant work of art—but she also knows that she definitely won't make a brilliant work of art if she doesn't force herself to work really hard—and with consistency. I feel that way about myself, too: that any accidental brilliance happens only through discipline. I think I wrote Lu in some ways because I wanted to channel her dedication; ethics aside, she's the kind of artist I want to be.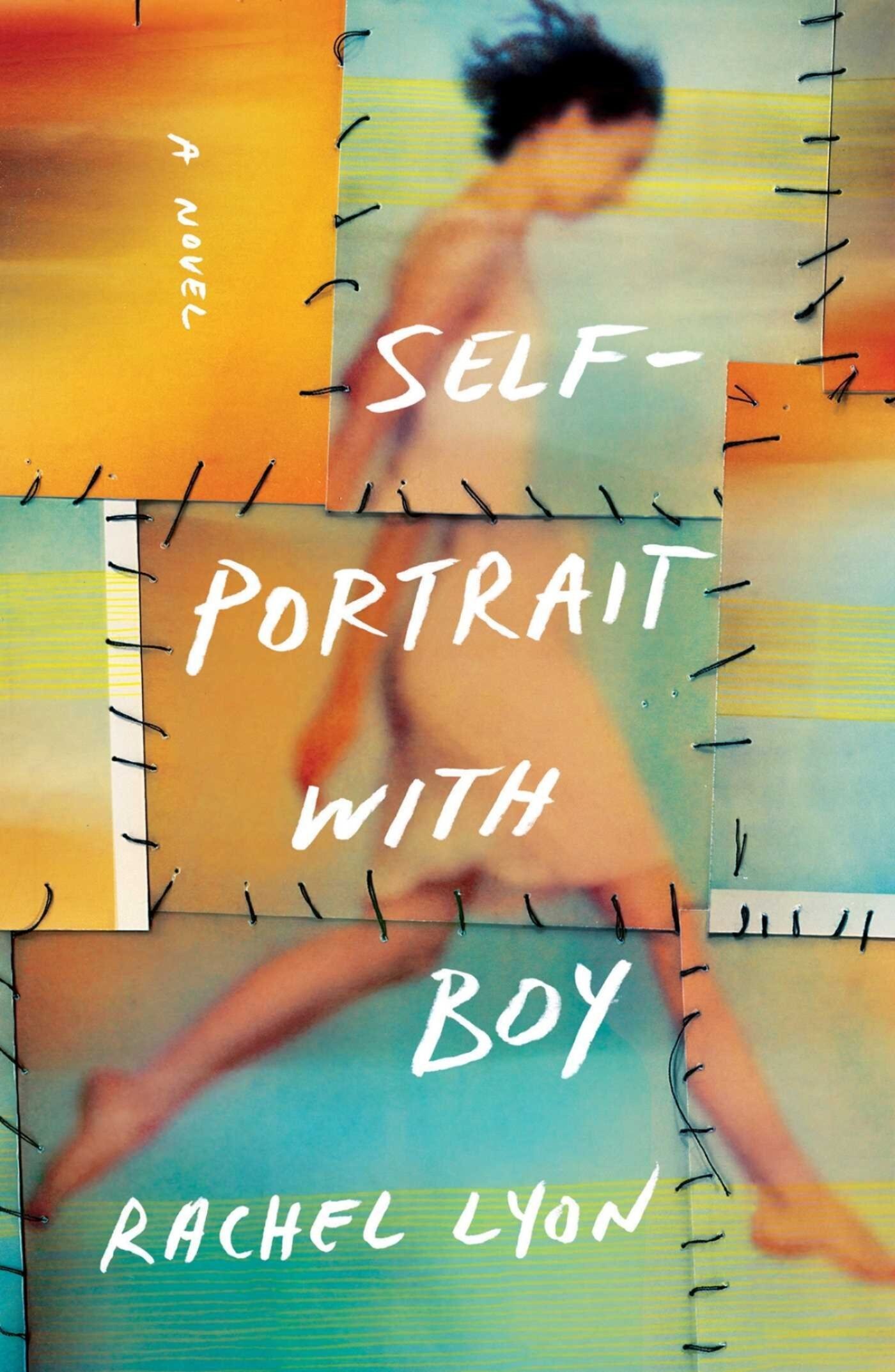 RS The ghost of Max Schubert-Fine, the boy who fell from the roof, grows more malevolent the closer Lu gets to exhibiting his image. But as you said, Lu is keenly aware that she is not a genius. How much is this ghost an actual specter, and how much is it a manifestation of her guilt and self-doubt?
RL I don't know that I really have an opinion one way or the other, but I hope it gives the reader something to think about. I actually began this novel by researching the East River. Through that research, I became interested in the river as a site of death and tragedy. There was a major disaster on a riverboat at the turn of the century, for instance, when hundreds of people died on their way to a church picnic—really grisly—and a couple of shipwrecks, and bodies dumped by the mob, and so on. I thought, what if all these bodies became ghosts, haunting the river, swimming around and floating in on the wind, and so on? Some of the first passages I wrote, which didn't make it into the final book, were from the point of view of a child ghost. But as the novel developed, and I rewrote it from Lu's point of view, the ghost became less and less literal.
RS What work did you look at or read to capture the mood and texture of DUMBO and SoHo at that time? I was reminded of the early photographs of Ryan McGinley, and the Lisa Cholodenko film High Art, about an intern at a photo agency who has an affair with an older, successful photographer in New York City.
RL I went to school with a lot of artists' kids, so I was thinking about their parents, and about my own parents and their friends. I relied a lot on my own memory and imagination. But I also wanted to get an adult sense of what the culture was like back then, how people talked, and what their friendships were like, the flavor of their irony. I watched a lot of movies from the late '80s and early '90s—dramas, mostly, with close-knit ensemble casts, like Singles, 200 Cigarettes, and Reality Bites—which is my absolute favorite, so moody and quotable and ridiculous—and documentaries, too, like Paris Is Burning and How to Survive a Plague. In terms of research about photography, I went back to John Berger and John Szarkowski, who I read in college, and I discovered this really great book by Geoff Dyer called The Ongoing Moment. 
I looked at a lot of women photographers: Cindy Sherman, Francesca Woodman, Nan Goldin. And there happened to be a Diane Arbus show at the Met Breuer, which I saw while I was rewriting the book. That show really affected me. It changed how I thought about the way Lu looked at the world. Arbus is so confrontational. She has a reputation for being lascivious, but that is not what makes her good. What makes her good is how she captures all these nuanced and powerful, private emotions—defensiveness, nervousness, curiosity, supplication, fear, pleasure, rapture—and how she implicates the viewer in her own bald voyeurism.
RS After reading this line in your novel, "He must have been so frightened in those last moments. He fell alone, unseen except by the Rolleiflex," I immediately thought of Richard Drew's photograph Falling Man, the image of the man who jumped from the World Trade Center on 9/11, probably the most famous photograph of a person plunging to their death. It's a haunting image which was pulled from circulation after it was published on September 12, 2001, following extreme public backlash. I also recently read an interview with a member of the Zapruder family, who is still in possession of the original film of Kennedy being shot. They view themselves as caretakers, guarding a piece of history. Is Lu's motivation for wanting to show her picture a purely selfish, careerist move? Or does she also feel obligated to memorialize the dead boy in some way?
RL I was thinking about that photo, too! Don DeLillo's novel Falling Man is also somewhat about art, ownership, and tragedy. There's a performance artist in that book who acts out the Richard Drew photograph; it's a whole mess of references. But yeah, I think any idea of memorializing Max is rationalization on Lu's part. I don't think it's her job to memorialize the boy, and if she feels it is her job in any way, she's tricking herself in order to feel better about what is basically a careerist move. I'm not sure that motivation makes Lu bad or wrong, though. I think she screws up a lot, but I don't think her careerism or selfishness is necessarily wrong. One has to be selfish to be an artist, particularly as a woman. I tell myself this daily. It may sound harsh, but it's actually the only way I can get over my own self-consciousness: Nobody cares about your work except for you. 
The world doesn't need more art. If you want to be an artist and you want people to pay attention, you'd better be able to get their attention, not just to stand behind your work, but to talk about it—loudly, with a kind of chutzpah that is essentially unladylike, that can feel unattractive and unlikeable to a those of us who have been socialized to be polite and generous, to listen rather than to speak. I think Lu feels that acutely. She is aggressive about showing her work, to an extent that can feel pretty cringe-worthy to the reader, I think—but the only way she's able to summon that aggressiveness is by hitting rock bottom. She's desperate. And she's conflicted. At her worst, she says: "There is nothing more pathetic than being the only person who believes in you." At my own best, though, I'd like to believe that there's nothing more transcendent.
Ryan Spencer is photographer in Brooklyn, New York. He is a graduate of the University of Colorado and received his MFA in photography from Pratt University. His series of Polaroids, Romance & Adventure, which chronicled the history of The World Trade Center in popular film, was exhibited at Dust Gallery in Las Vegas, Nevada and featured in NY Arts Magazine. Such Mean Estate was his first monograph. It has been featured in Guernica Magazine, Blonde Art Books and The New Yorker.