Discover MFA Programs in Art and Writing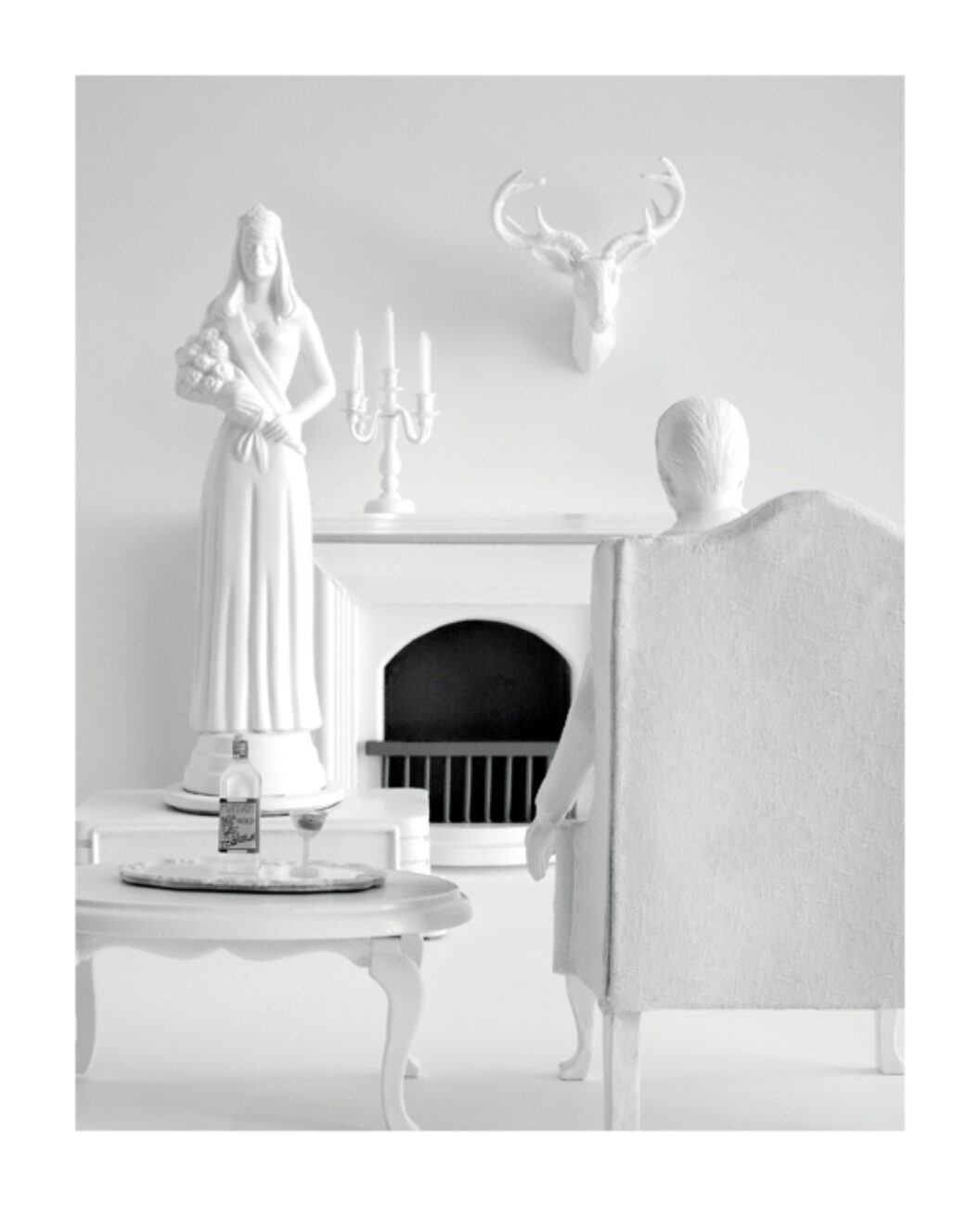 Although beauty's fragile existence indicates its imminent end, our culture seems determined to keep youth's flawless face and undeniable power on extended loan. Rachel Hovnanian aims her arsenal of disparate techniques at this ideal, whose ubiquity fuels both our insecurities and the resulting multimillion-dollar industries that assuage them. She twists events and materials that represent surface concerns, like beauty pageants or costly cosmetics, into countermessages, and makes it clear that any consolation brought by winning nature's lottery is transitory. Hovnanian's Beauty Queen Totem, with its smooth, white, marble skin, stands 11 feet tall, towering over the viewer with a mythic stature that recalls both ancient goddesses and science-fiction scenarios. The sculpture addresses perfection by blowing it up, and reveals how we create both myths and monsters in the name of a regimented sublime. In The Beauty Queen Trophy Case, ten seemingly identical figures perch atop ten trophies garlanded by narcissus, but on close examination each body is slightly different, with wider or smaller hips or varied chest sizes. These differences are subtle; the artist has manipulated the ideal's uniform measurements in tiny increments. The variations in form activate the viewer's eye/mind and relieves its prejudice.
Most humans like their surfaces flawless and their boundaries intact, but Hovnanian illustrates the chilliness that sets in when these goals are achieved. The legions of small white figures that populate her photographs—beauty queens, business women, sugar daddies—exist in pale dollhouse dramas. The gender roles are suffocating for both sexes, as are the interior spaces full of featureless luxury. Money, not beauty, controls these scenes, and Hovnanian reveals the sweet addiction to drugs and liquor that reward and numb beauty's capture. She also highlights singular objects that exist as symbols of tradition and presents them like talismans. Simone's Gloves, a photograph of white opera-length gloves of the type worn by debutantes, is printed larger than life. Pulled on, these gloves (here scaled up to suit an Amazon) are like gauntlets, allowing protection from society's mannered battles, their size indicative of the significance such accessories carry.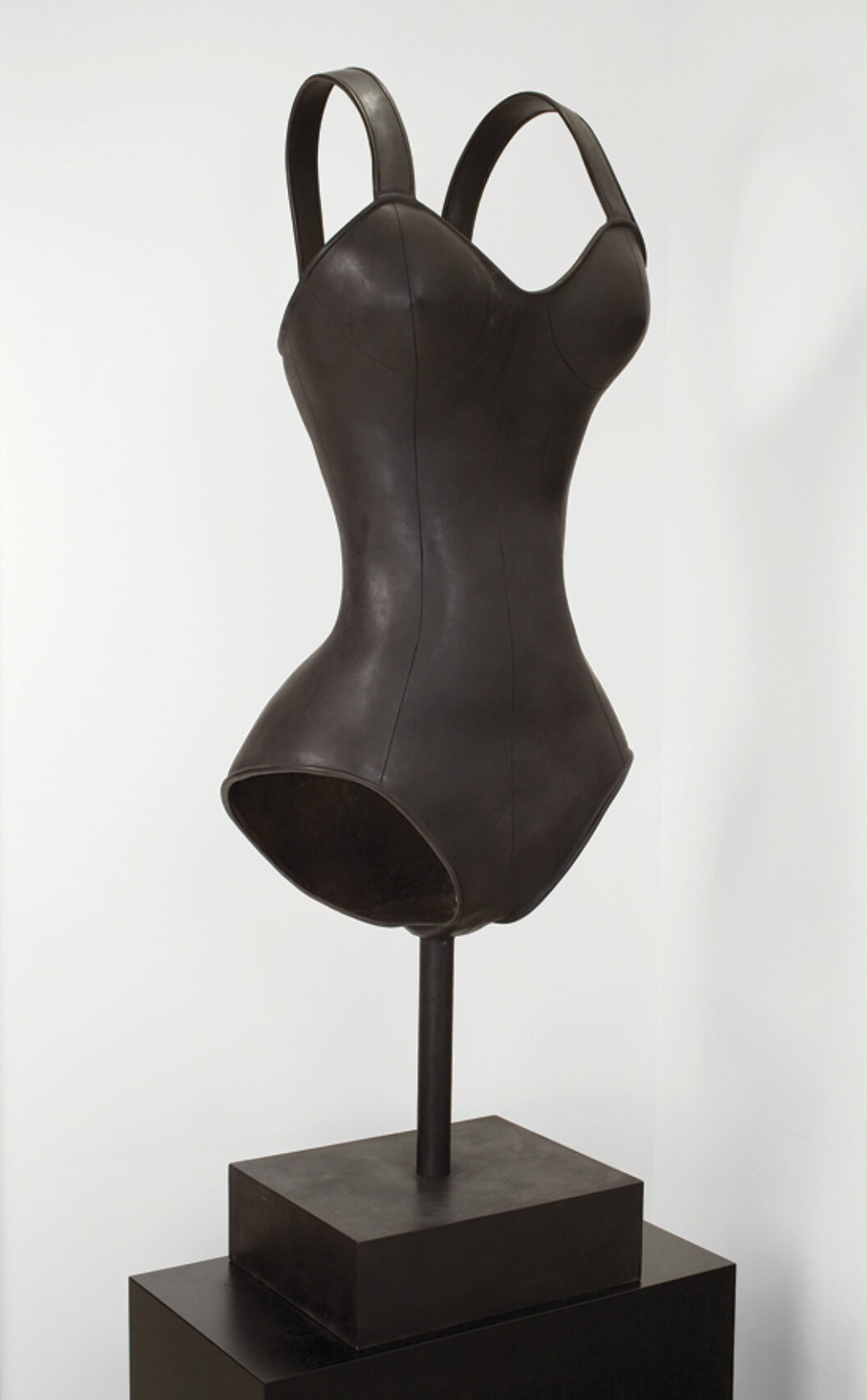 Hovnanian's examinations of the narcissus flower, and its myth, involve materials as hard as marble and as soft as wax. She has also created a scent from the decayed petals of narcissus, which smell much different from fresh petals due to the chemical change that occurs as they die. But it is in her painting series Memory of the Narcissus where Hovnanian holds up beauty's decay for extended consideration. She paints the narcissus flower, rubs it with pigment and then wipes the pigment away. This is a meditative process, repeated again and again with the flower disappearing and resurfacing, slightly changed. The layers of rubbed pigment suggest the soft-edged memories that accumulate atop one another in our brains, partial remembrances that emerge from dark and drifting spheres. The vivid present disappears as the spirit of ritualistic touch emerges, revealing the beauty available in loss and decay—the richest, deepest kind. If beauty is, as Rilke observed, "nothing but the beginning of terror," perhaps beauty's loss frees us from its taxing demands, allowing us to find promise in a more textured, less predictable, ideal.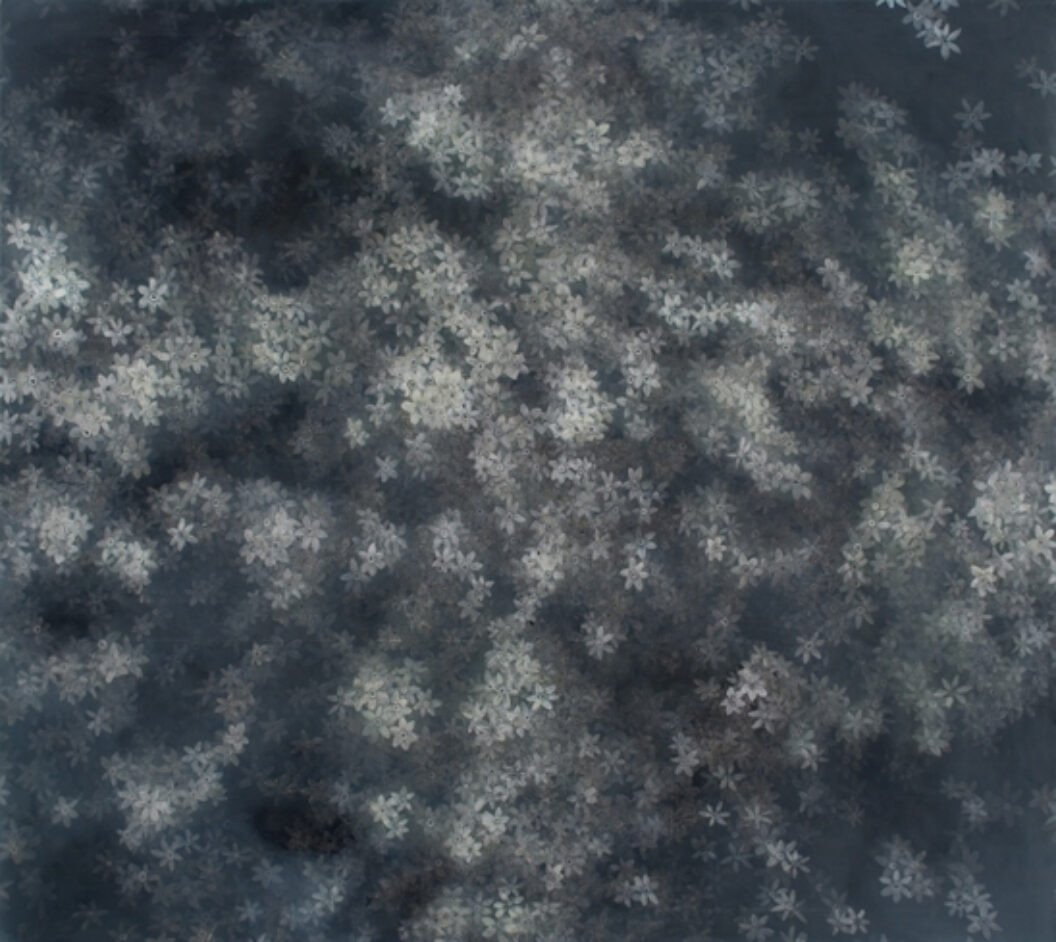 Mimi Thompson is a painter and writer living in New York.
Originally published in
Featuring interviews with Francis Alÿs, Binyavanga Wainaina, Simon Van Booy and Siri Hustvedt, Natalia Almada, Joanna Newsom, Scott Shepherd, and Mickalene Thomas.