Discover MFA Programs in Art and Writing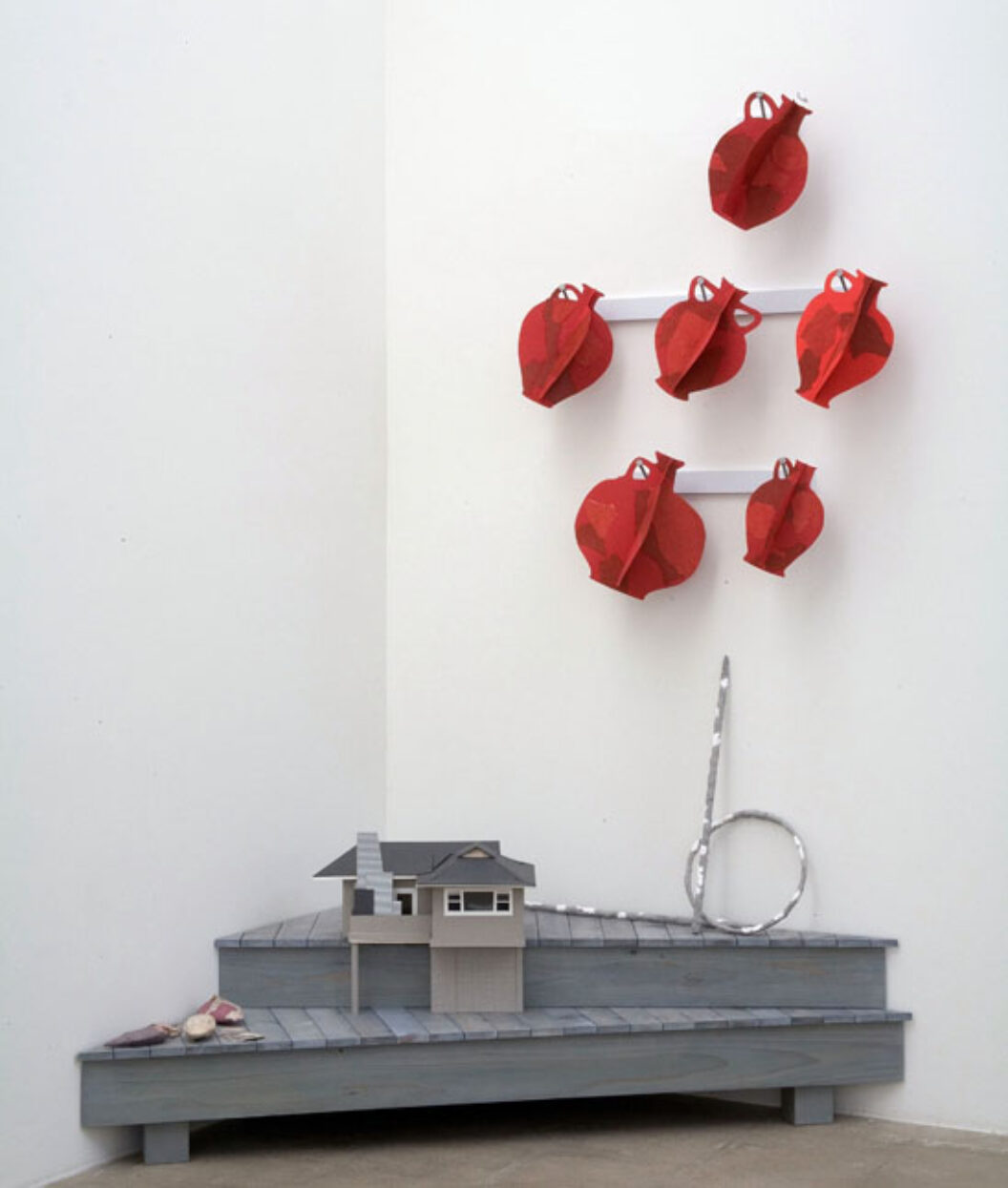 Rachel Foullon builds what she calls fluid hosts, decklike staircases that hold, in juxtaposition, her paper and pulp sculptures. Baleen whale skeletons, burnt-out barns and kit homes, all in miniature; life-size castings of prize-winning vegetables or found seashells; and the golden mean in the form of a game called Graces have come to characterize her oeuvre. These forms are redolent with an archeological history related to notions of both home and creation in their most profound, yet literal, sense.
Foullon transforms paper into a multiplicity of shapes, from a delicately detailed bunch of celery (made of silk paper) to house models (machine-made Canson paper) and a barking dog (of Nepalese handmade paper). Her seashells seem like fossils, comprised with forty layers of different papers, much like the secretions and accretions that built the originals. Departing from her observations of the world at large, the objects from which her art derives are gathered during her travels—to the Agricultural Fairs in England's Lake District; happening upon a cement building near an abandoned Japanese internment camp in California; and by collecting real estate catalogues (Homes and Land) from the island of Hawaii, where she found the original gray kit-home that you see in her deck pieces. Foullon's images all point to sustenance, shelter and evolution, but with an ontological twist.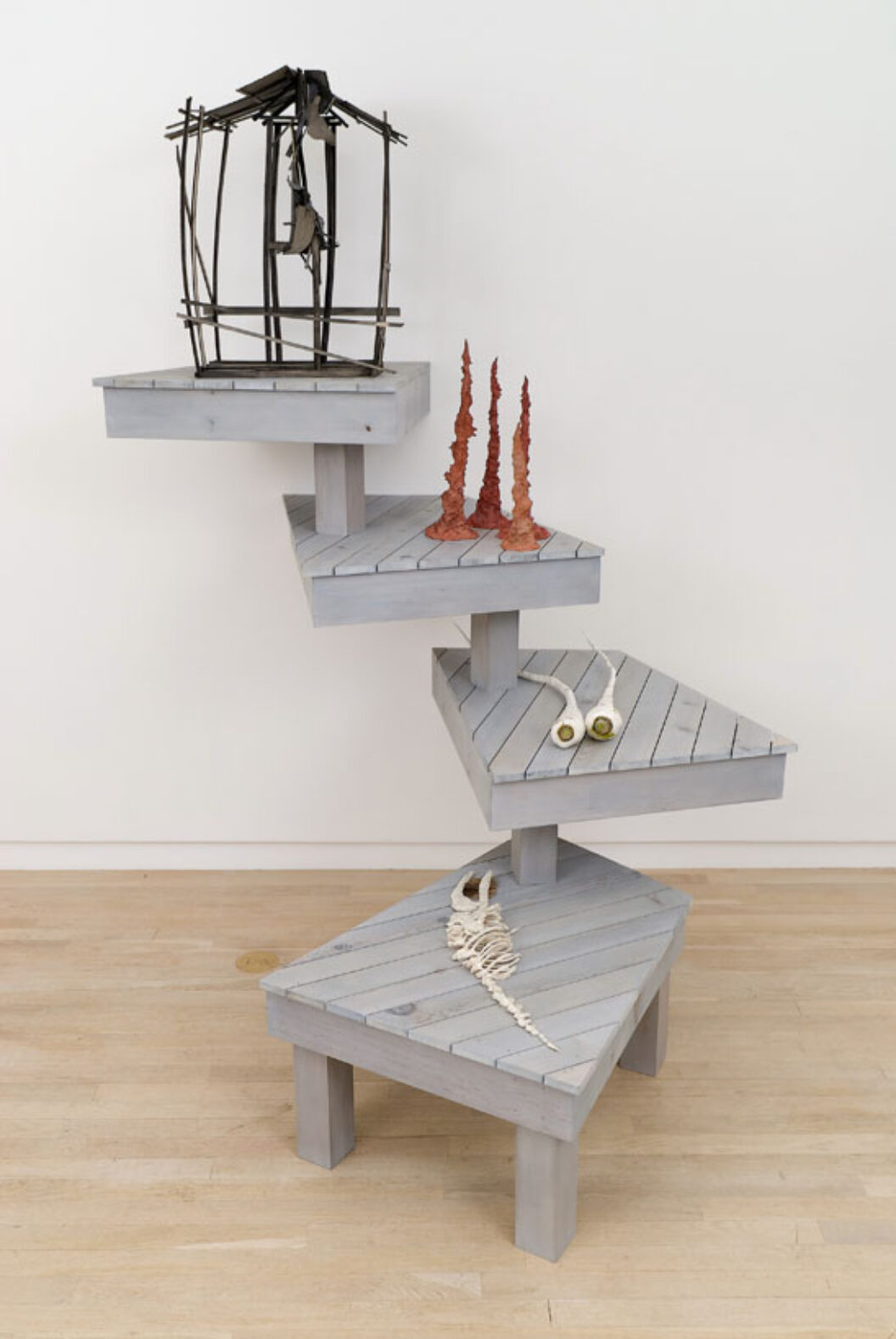 In Being and Time, Heidegger wrote, "Being involves itself in all kinds of projects and plans for the future, but there is always something still outstanding because as long as Being exists it is dying." The key to Foullon's own meditation on Being might be found in her early work, the lava flows, and in her most recent object, the jug, made from a structure that she uses as the basis for all of her sculptures, the cross. She says, "The cross form is an essential and economical way to make two-dimensional paper into three-dimensional sculpture. Conceptually, it flaps back and forth. It reminds viewers that I'm not making trompe l'oeil, but reinventing the way I approach each object and its representation." The paper lava is caught in free flow; it harbors objects that symbolize danger or impending loss. The red jugs seem to be flying, "like a flock of birds," stand-ins for our sense of spirit. Foullon works in the space between the thing itself and what it represents, not only in the world we traffic in but in the symbolic world of the imagination.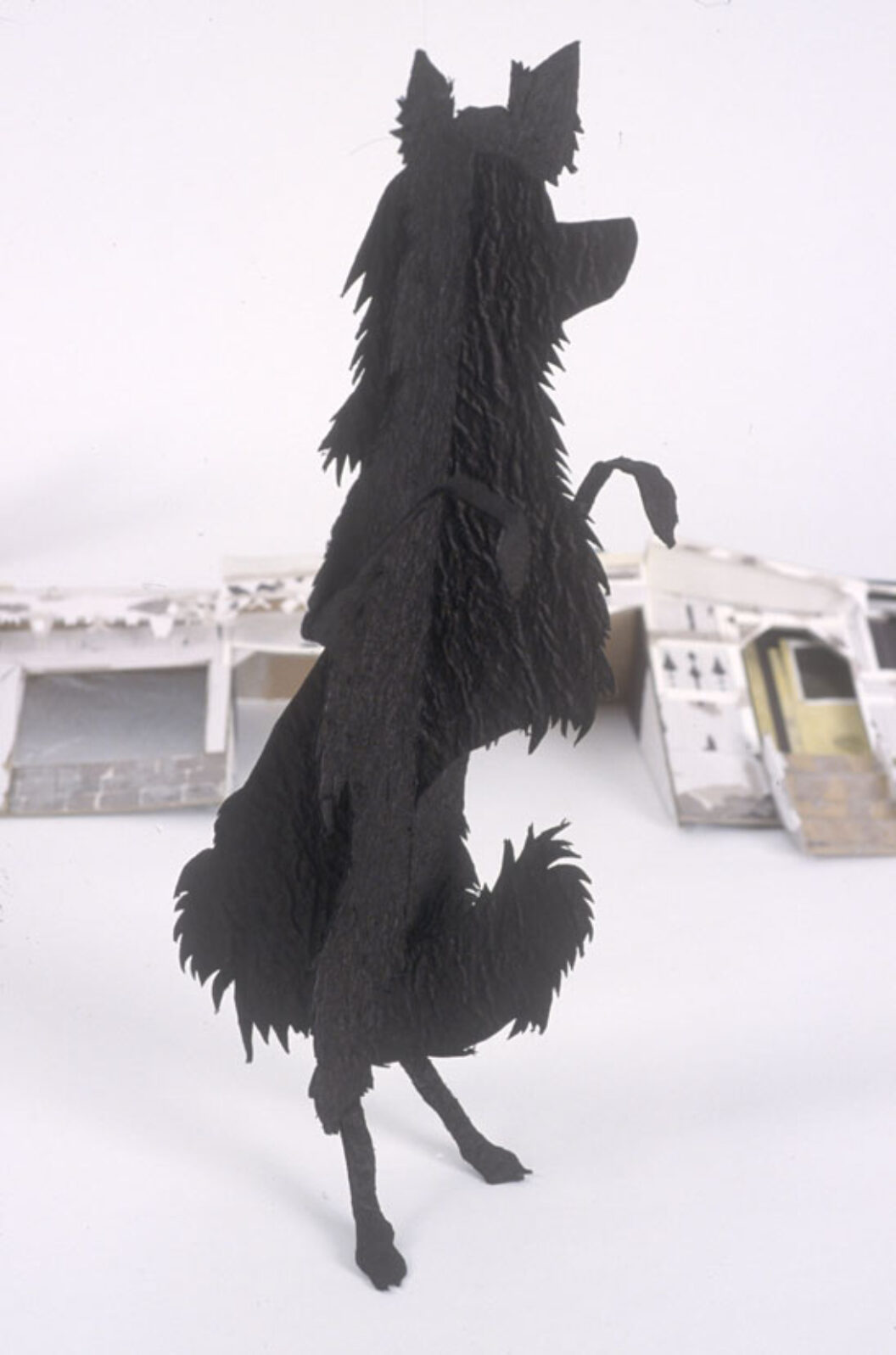 Foullon recently visited Pompeii. An image she retains of the devastation is a ruin where all that remains of the home is the hearth, symbol of agricultural harvest, home and sanctuary. In the foreground lies a plaster cast of a wild dog: one of many that roamed the city and was buried (and preserved) by the ash. Its mouth is open, as if barking a warning.
Betsy Sussler is the editor-in-chief of BOMB Magazine.
Originally published in
Featuring interviews with Joseph Bartscherer, Steve DiBenedetto, Jonathan Lethem and Lydia Millet, Zachary Lazar, Harmony Korine, Tav Falco, and Philip Seymour Hoffman.