Raúl de Nieves and Colin Self by Natasha Stagg
Raúl de Nieves and Colin Self get metaphysical with collaborative performances, dance parties, and the challenging of corporeal limitations.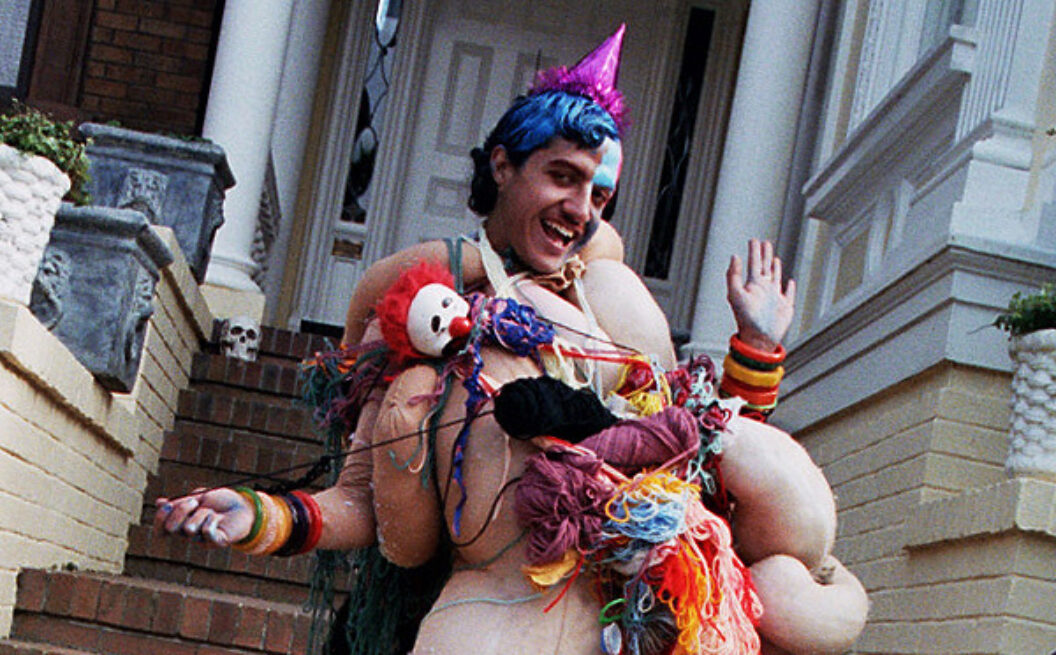 I've been seeing a lot of Raúl de Nieves and Colin Self this month. I've been admiring De Nieves's work since seeing some of his gallery shows and his performances both in Ryan Trecartin's videos and at Trecartin's closing party at MoMA P.S.1 last year, Dis RT, and Self's since seeing him perform with the band Ssion and at his monthly party, Clump.
On Saturday, I was on location for a shoot of Ssion's newest music video, "Listen to the Girls," which includes cameos of both de Nieves, who also works with Ssion's Cody Critcheloe regularly, and Self.
On Friday, I watched Critcheloe and de Nieves get photographed for a Swatch ad at the Standard Hotel on Bowery with up-and-comers Grimes and Iggy Azalea. De Nieves helped style and scout.
On January 14th, I went with de Nieves to Trophy Bar for Clump, which has a rotating cast of DJs and performance artists contributing to themes. The theme this month was, appropriately, "future."
On the 7th, I went to Pussy Faggot!, part of the American Realness Festival, and watched Self DJ a fantastic set—a performance in its own right—between acts by Mikki Blanco, de Nieves's brilliant band, Haribos, and an extensive lineup, hosted by Penny Arcade and Sophia Lamar, at Public Assembly.
On Friday, Self hosted Next Time (1): Already at Triskelion Arts. Haribos performed alongside artists Analisa Teachworth, David K. Geer, Isaac Richard, Linda Simpson, and Jake Dibeler.
Self's varied tastes showed up in his curation of the event, and yet the performances felt congruent. Teachworth's live tweeting of an "Existing Self" felt as future-driven as Simpson's future game show, while Richard's commentary of the state of Feminism today bled into the frantic politics of Dibeler's girl-boy slumber party, which set the stage for an exploding bag of Haribo candy (balloons in a wall-sized plastic wrap) taken on by ladder-climbing, Hello Kitty-head-wearing de Nieves, as he sang over music by bandmates Jessie Stead and Nathan Whipple.
And January isn't necessarily a busier month than any other for Self or de Nieves. It's been the same since I met the two friends: neither one stops working, even for a second. That said, they have two of the calmest demeanors I've come across in New York. I've yet to see one get overwhelmed. Self is close to it when I meet with him and de Nieves for lunch in Williamsburg the Wednesday before Next Time, but his anxiety melts away once we start to chat.
"I've lost my voice, but I can still talk," he says raspily. He tells me that stress is the culprit, borne of the last-minute location change and the arguing he's had to do in order to make sure all of his performers were paid for Next Time. The two discuss logistics, and the next Next Time, happening on February 29th.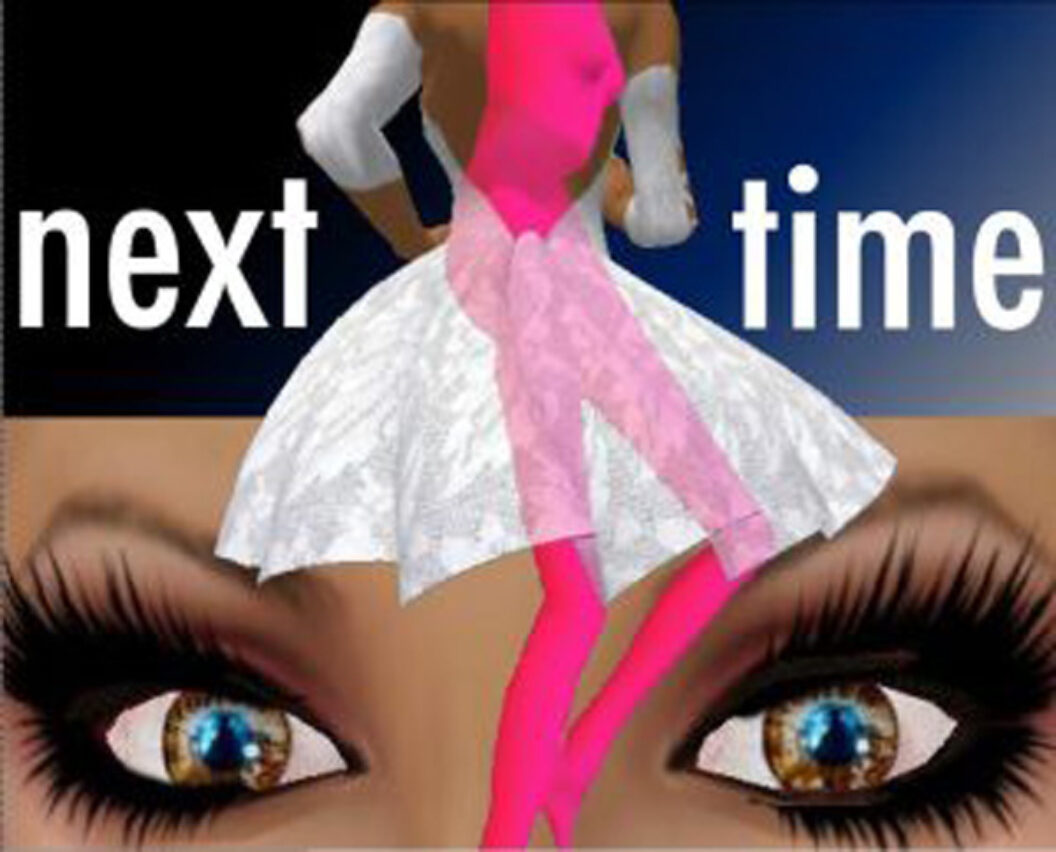 CS I'm trying to build Next Time into a consecutive series and maybe even a bigger project that will merge with Clump and become this, like, Colin Self LLC. I'm talking to a bunch of people about the Clump TV show. It's gonna be kind of like an early MTV-style show, or Nickelodean, but also mixed with Chic-A-Go-Go! and Pee-wee's Playhouse.
NS Do you make art every day? Do you schedule it in?
RdN Yeah. I have to. When I work, I'll get off and go to my studio until midnight. Even at home I have this growing crochet thing that I work on. I picture it in ten years, just covering a whole room, with kids crawling all over it, with all these flaps …
CS I have a rule that if I don't do something during the day, I have to come home and write for at least half an hour before I go to bed.
I get emotional if I don't. I'll get anxious at work, to the point that I'll have to cancel a plan just so I can go home and recollect, and try to make something. It's part of my value system.
NS What do you consider performance art—and what isn't?
RdN The way I was introduced to performance art was through books, reading about previous artists creating a movement. For me, I think that it has developed … I use music in a very theatrical way. I don't think it needs to get redefined because there's already so much history, but I've noticed that within our age group, there's been a lot of incorporation of a musical aesthetic. It becomes interactive with sound and visuals, and the experience with the audience.
CS I have struggled with the term performance art for a lot of my life. It took me a little while to get over the presumptions of what performance art is or has to be and realize it could be whatever I want it to be. I was introduced to it in a textbook way, too. In Olympia, Washington, where there would be, like, a girl in a living room, just screaming. I would get really upset at the blanket term, but at the same time, just because something is called performance doesn't mean it's good or bad. Usually, I forget to prescribe a name to what I do, and the outside world does it for me.
RdN It became such a broad thing, but it also got put into this corner where certain actions became the idea of performance art. I hope that what we're doing is opening up a new category of what it could be.
I remember the things that moved me the most were these images of, say, Paul McCarthy spilling ketchup all over himself. And then I would go and see people performing music live, doing the same kinds of things and not on a presumptuous level, so I thought, what is the difference between this textbook image that I've gathered information from and these people? There really isn't one, just the setting.
NS Does the difference between performance art and theater have to be there? Is there something about performance art that's inherently more interactive?
CS The work that I see that I really like somehow breaks the barriers of theater, and at the same time theatricality is ever present in all that work. Performance art is the weird little sister of theater, who observed this older sibling over time but then decided to break the rules, and she wants to rebel and be a bitch.
RdN Exactly. Performance art is a rebel coming from theater and music. It can be anything, but as long as you can involve the audience it can become ground breaking.
Even seeing a band play, and seeing them just perform their music, not an action other than that action of playing an instrument, is very different. When I play, I'm singing but I'm still creating a story in my head so that maybe an audience member will see it. And I do get people coming up to me after a show, saying it's cool to see us interact with each other and the audience.
CS I love it when performance can make it so you can't tell if something is theatricality or real, and you can disassociate the theatrical elements from fictional things. You're having an emotional, visceral reaction to something. There's something very demanding about it. Even if it's not prescribed as interactive work, it still is, because it's so much more forceful.
NS What are Next Time's goals?
CS It's a series I pieced together of people I thought are somehow predicting the future, even if they're not intending to. So many people are looking at 2012 as this absolute year, which is a really dangerous way to live, especially in a creative sense.
It's also bridging gaps, getting all these people together to experience each other's work and hopefully spark collaborations. Next Time is kind of a culmination of my first year in New York. When I came here, this wheel started spinning, and now I'm in this whirlpool of amazing things happening to me.
I'm gonna have Shauna Moulten performing, and two years ago I would have never imagined that that could happen. And just, working with Raúl, and everything else, it's bigger than I ever imagined.
NS How important is collaboration to your work?
RdN I've always collaborated. It adds more to what you want to do and what the other person can do. Without somebody else, it's just you.
CS Collaborations are like when you're in high school and there are all these different types, and maybe you're the only two or three performance artists, or maybe you're goth, or into anime, and when you get together, you get excited about sharing this world.
I've been really lucky to find who I've found so far to work with, but there are only two or three people on this planet I have this kind of relationship with. When I met Raúl it was like: This is why I moved to New York—to have this artistic dialogue.
NS And the audience feels that. They must, because if you're working together, then it's already an act, before you get on the stage.
CS It's an awesome cultural practice to present this deep personal experience and project it outwards and shed light on a weird corner of the mind or an image that you conceived and have to show, to express the urgency of that image and the urgency of an emotion, and to have other people experience it. I feel like it's my responsibility at the moment.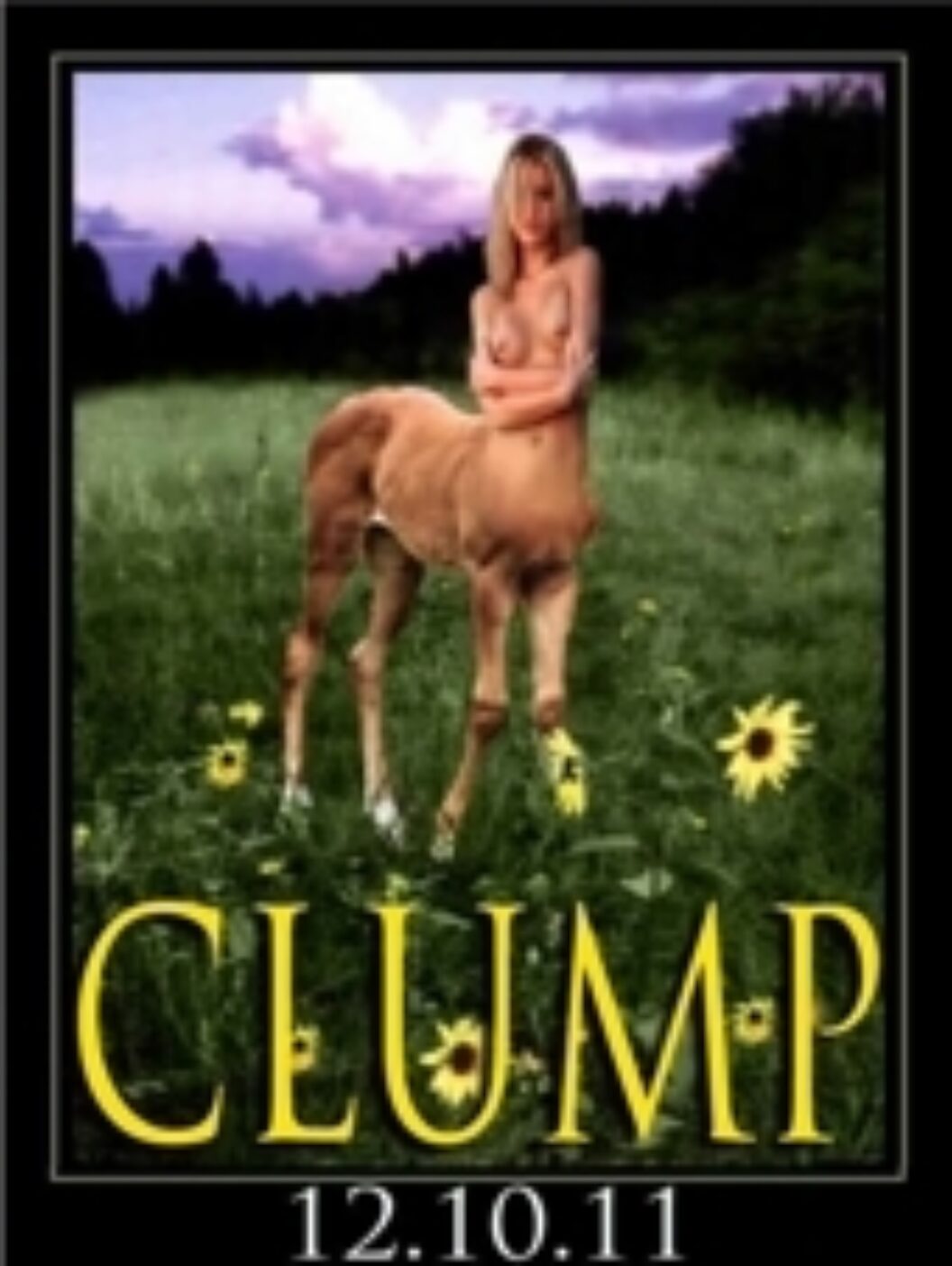 NS When you're not on the stage, and even when you're not collaborating, do you feel there's something performative in the way you live, now that you've discovered this purpose? (laughter)
NS Maybe I already know the answer to that question.
RdN I mean, the reason why I do this is because it just comes out of me.
CS Raúl and I exude just that.
RdN I'm like a clown—or a walking circus.
CS I've always been interested in freak culture. Everything from circus acts to the woman who talks to herself on the train, drawing something on her hand.
RdN Where I grew up, in Mexico, the people who were the most poor were the ones performing on the streets. They would be painted silver and breathing fire, and I was always drawn to it, and almost scared [of it]. My culture said that those were the druggies and the freaks and to stay away from them, but it made us all interested, and everyone stopped to watch.
CS When I'm in drag or if I'm doing something on femininity, it's coming from my interest in my three beautiful sisters. I had a sister with schizophrenia and one with anorexia, and one who had crazy anxiety and for some reason those facets of human behavior and relationships between women, and who women are and how they're treated—I didn't have a choice but to watch, and I found it to be beautiful.
When I was older, I met this group of women in the Pacific Northwest making performance art—all the Riot Grrls, Wynne Greenwood … I love seeing female power. My sisters exuded it. They could own an entire room. And they could look like normal girls, but it was something about approaching performance in a weirdo way.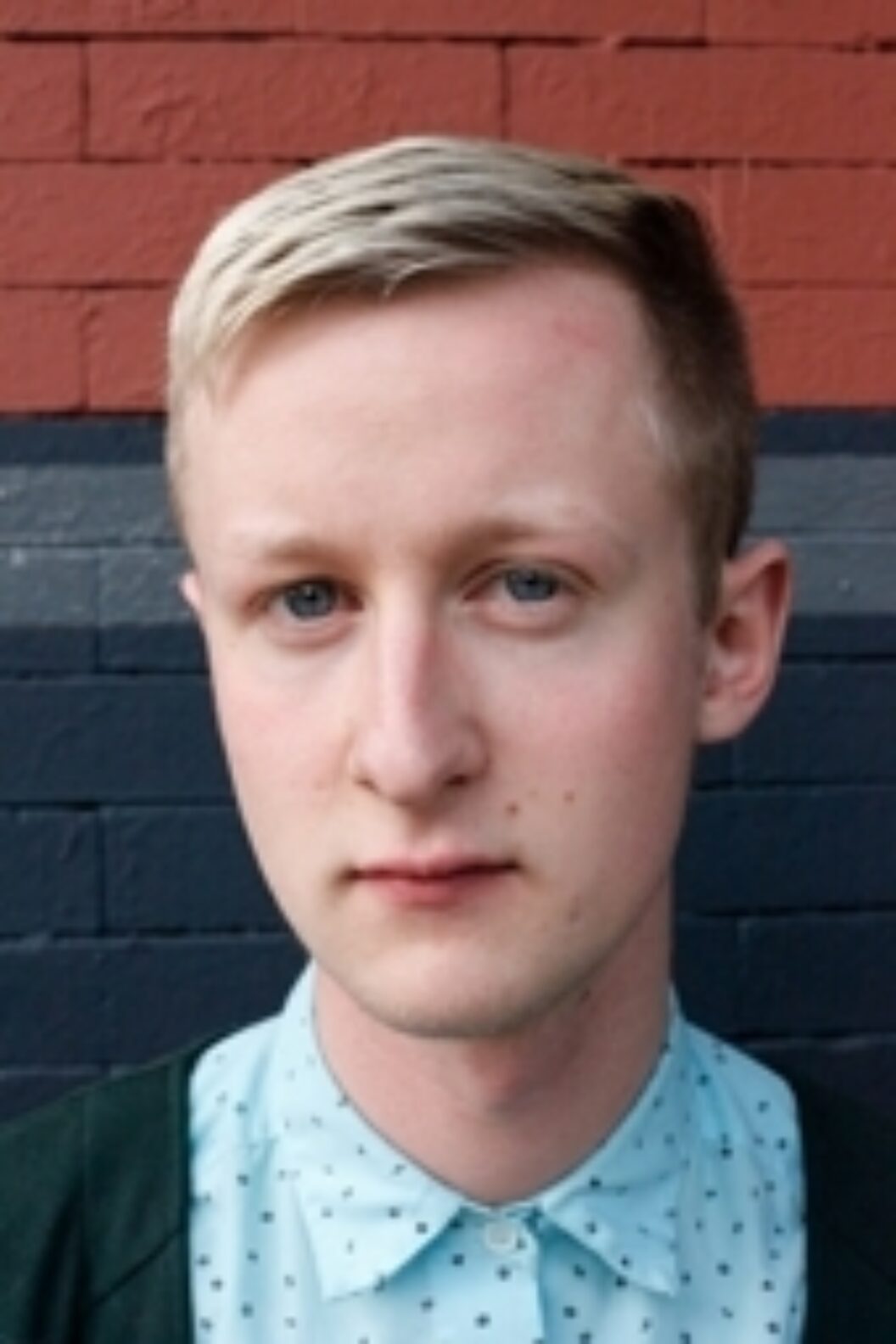 NS How do you handle negative reactions?
RdN I'll be too lost to notice. Something takes over my body and my mind, and I forget that I'm still fragile. I'll be jumping off a ladder, and not realize that the consequences are something I'll have to deal with.
Like when Colin and I were busting through mirrors and Colin walked out okay but I walked out with a giant shard and a huge scar. At the moment I couldn't feel anything, and even afterward, the adrenaline was so high, that when I pulled out the glass it was like laughter. Colin was screaming, "We gotta go to the hospital!" and then the next day, I was like, "Okay, this is serious."
CS We were in the bathroom and there was blood everywhere, like a murder scene, and I watched him pull out a string of flesh. But it was funny. When you're performing, you leave your body. My conscious mind goes out into the universe and something else comes into me. I've heard this any time I've gone to a psychic or gotten my charts read, that I'm kind of a galactic portal for delivering cosmic information and energy, and I feel most like that when I'm performing.
RdN When I get injured it makes me realize how important it is for me to do this. The several scars that I have are real, and it's inside of me.
CS Scars are like cosmic tattoos. (laughter) Every injury I've gotten [while performing] came from elation or release, and not sadness or anger. You feel like you're supposed to break a little bit because it's required for this thing to get out of you, or for this thing to come into you, so you can share it with other people.
RdN When I did Xavier [Cha]'s Body Drama [at the Whitney Museum of American Art in 2011], I thought it would be a negative experience. It was a three-month performance and on a weekly basis I was crying. But the more I did it, the more joy it brought me. Literally, after twenty minutes of crying I would walk out laughing hysterically.
If I had been holding onto something sad, without the ability to perform, something could have happened, and I could have hurt myself in a real way. Using these ideas of negativity can turn into a positive.
CS It never gets old, either. The older I get, the more I feel like that transition into the performative state, where you leave your body, is almost more important than actual living. I have never felt like I couldn't do more performance.
RdN When I was really young, I was on a tour with this band, Anticourt. I would dance and build these scenarios, stacking chairs and pulling them down, these repetitive things. It was really active. We were going from Rome to Naples and I got bit by a spider. I couldn't feel my body anymore. We put ice on the bite and my body was in so much shock that it may have released more of the poison, and I passed out.
I got rushed to the hospital, and everything was okay; they pumped it out, but we got back to the show and I was so weak that my band members told me I didn't have to perform, even though they were going to. But I kind of had to. I couldn't help but really go there and finally feel what had just happened. Sometimes your body needs to go through the act of performance to feel alive.
Next Time (2): Almost will take place on February 29th. Location to be announced. The $10 admission includes a copy of Next Time's publication.
Natasha Stagg has an MFA and a BA in Creative Writing, from the University of Arizona and the University of Michigan, respectively. She writes for The Brooklyn Rail, Dis Magazine, and other publications.