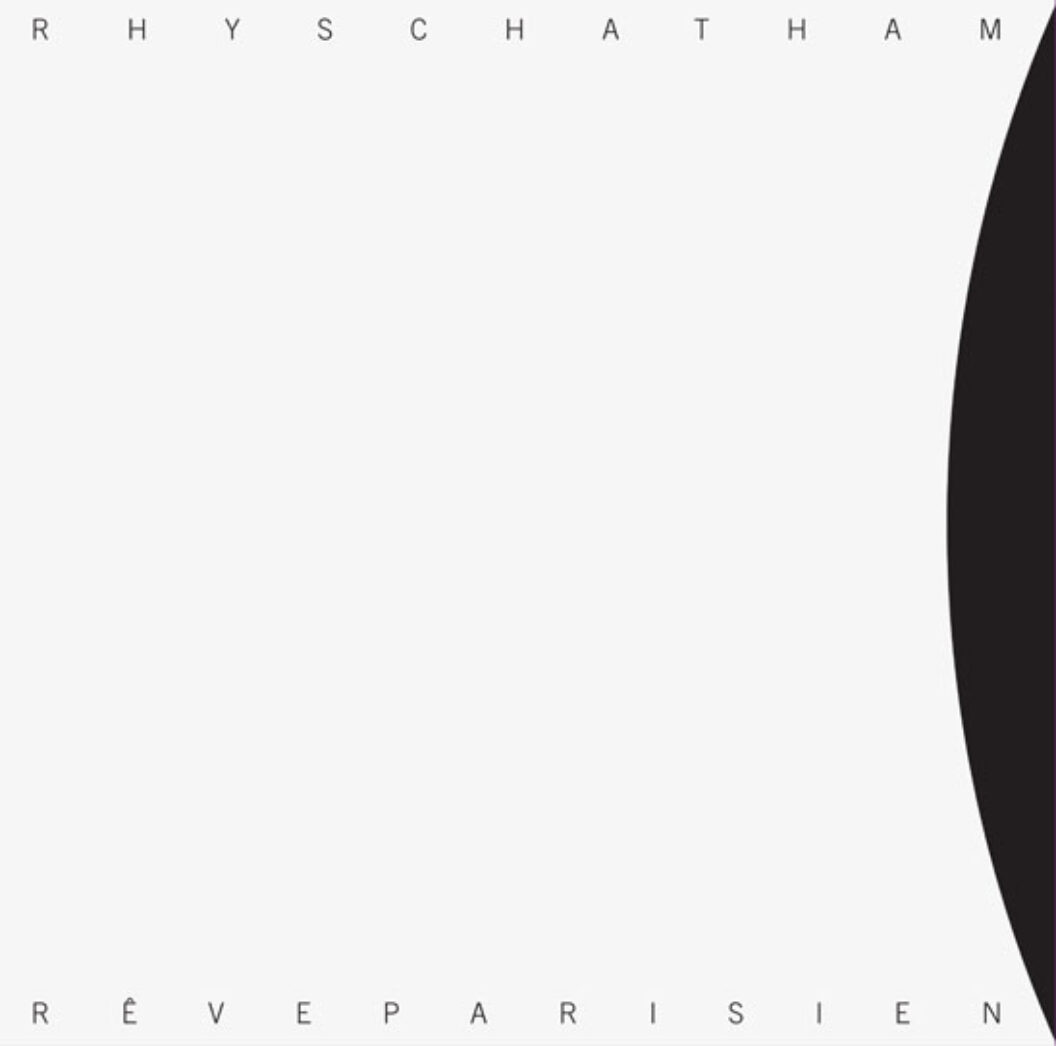 After the massive wall of overtones created with 400 guitars in A Crimson Grail (2007) and the hypnotic downtown anthemic rhythms of Guitar Trio (1977), Rhys Chatham has returned to the trumpet.
There's something important happening in the development of Chatham's music on Rêve Parisien, released in 2011 by Primary Information. The album features three spontaneous improvisations on side A and, on side B, a 17-minute-long work composed in collaboration with artist Jacob Kassay for his 2010 exhibition at the Art: Concept Gallery in Paris. One hears a fully developed and exquisitely unique style in Chatham's trumpet playing, incorporating a range of influences that includes the avant-garde jazz improvisations of Don Cherry, the trumpet experiments of Jon Hassell, and some early minimalist organ improvisations by Terry Riley at his most blissed-out and dreamy.
Running his trumpet through an array of loop pedals, Chatham seamlessly creates a deep symphonic texture built out of layers of short and simple motivic gestures. Although performed on a single instrument at a single moment in time, these improvisations display Chatham's signature approach to form and balance, one rooted in his most massive and ambitious works.
Originally a flutist, Chatham developed an incredibly sophisticated ear for harmonic overtones while working as a piano tuner for La Monte Young, in exchange for composition and theory lessons. He began composing chamber music that used advanced theories of just intonation in 1971, the same year he founded the music program at The Kitchen. After hearing the Ramones live, he began to compose for the guitar, mingling the extended durations of
minimalist composition with the sheer volume of the late '70s rock scene in New York City. Guitar Trio (for electric guitars, bass, and drums) features three basic sections, the first one with the guitars playing their low E string for a while, then playing the bottom three strings, and then finally all six strings. It might not seem like much on paper, but what's created when five very loud electric guitars do this simultaneously is a sheet of cascading overtones that render the listener awestruck.
On Rêve Parisien, Chatham has developed a way to create this process himself, the lone trumpeter as composer/performer, layering musical idea upon musical idea until a sense of equilibrium ensues, one hovering between ecstasy and tranquility.
Zach Layton is a musician, new-media artist, and curator at ISSUE Project Room.
Originally published in
Featuring interviews with Jimmie Durham, John Miller, Suzanne McClelland and Barry Schwabsky, Paul La Farge and Peter Orner, Yang Fudong, and Radiohole.