Hadley Roach attends the PS122 Launch Party on the Gawker rooftop to preview the real and imagined treats of the 2011–2012 season.

Discover MFA Programs in Art and Writing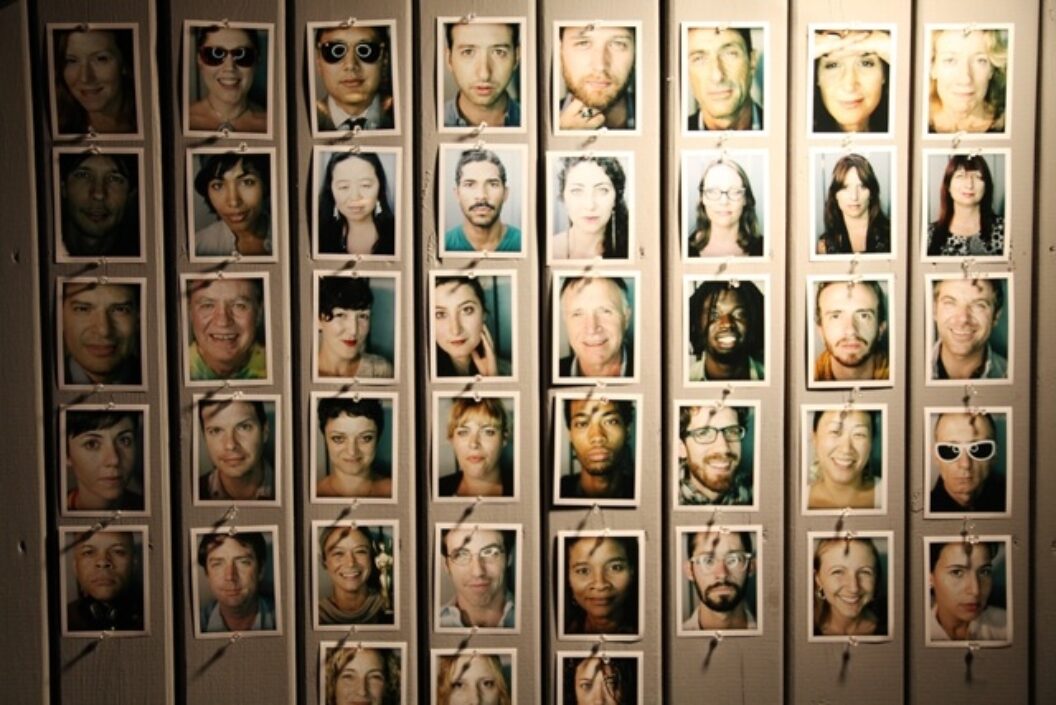 At the PS122 Launch Party, waiters wearing purple lipstick and complex shoes navigated the Gawker rooftop and offered guests hors d'oeuvres: "Would you like to do a line of cocaine?" The silver trays they extended were empty, but that didn't prevent the evening's many guests of honor—seasoned theater-folk—from gamely accepting the invisible, improvisational invitation. They took leave of their (real) miniature hamburgers and cocktails to get a rush of experimental theater.

The evening was curated by the design team PRAXIS and featured mash-ups by DJ Idlemind. Mark Mann snapped portraits of guests while a cool, end-of-summer darkness fell around the party. And a silent auction and raffles for t-shirts and tickets provided a glimpse into the coming months at Performance Space 122.
The Launch marked the opening of PS122's first season without a designated space. A group that has historically been defined by their physical and eponymous use of an abandoned public school in the East Village, PS122 is embarking on a "walkabout" tour of New York in the 2011–2012 season. As the Tribeca celebration made clear, the team is feeling liberated and stimulated by the upcoming challenge. "Being outdoors, with the city as a backdrop, was definitely exciting," says Laura Nicoll, PS122's Communications & Branding Manager. "This is where we're going to be (all over town) for the next couple seasons … It was so energizing to hear Vallejo [Gantner, Artistic Director] announce the condensed and streamlined season that is both vast and precise. I can't wait."
PS122's first productions of the season, by Michel Groisman and Cuqui Jerez, aim to challenge traditional iterations of "rehearsal" and "performance" through, among other methodologies, the use of space. These pieces, Nicoll says, are an example of what can happen when the group is "no longer married to the physical space, and its restrictions, and therefore artists aren't confined to making work that needs a traditional theater setting."
If the Launch is any indication of the year come, PS122's new "unmarried" relationship to space is bound to be exciting and unpredictable. The evening's second round of hors d'oeuvres featured a choice of "atonement drops": guests were invited to choose between drops that would absolve them of either past or future guilt. A bespectacled director to my right, unable to choose, grabbed the entire silver tray of drops and began to run for the exit.
Performance Space 122 is a not-for-profit arts center in New York City that focuses on dance and performance. Their first show of the season, featuring Michel Groisman's various interactive experiences, runs from September 21–25 at the Invisible Dog Art Center in Brooklyn. Visit their website for more information.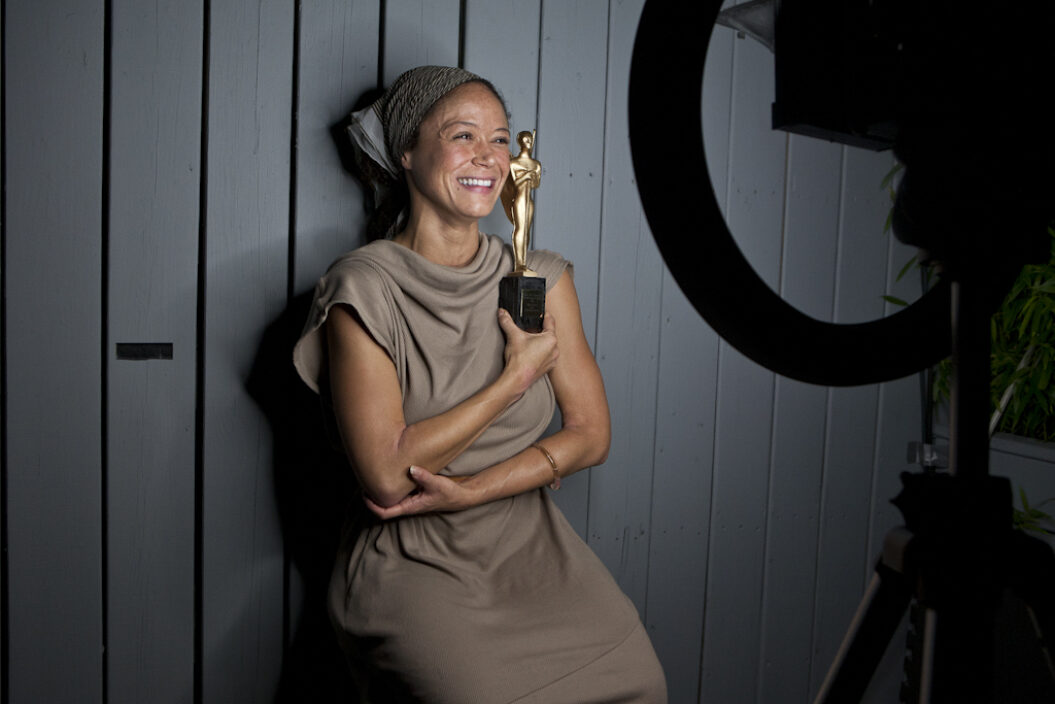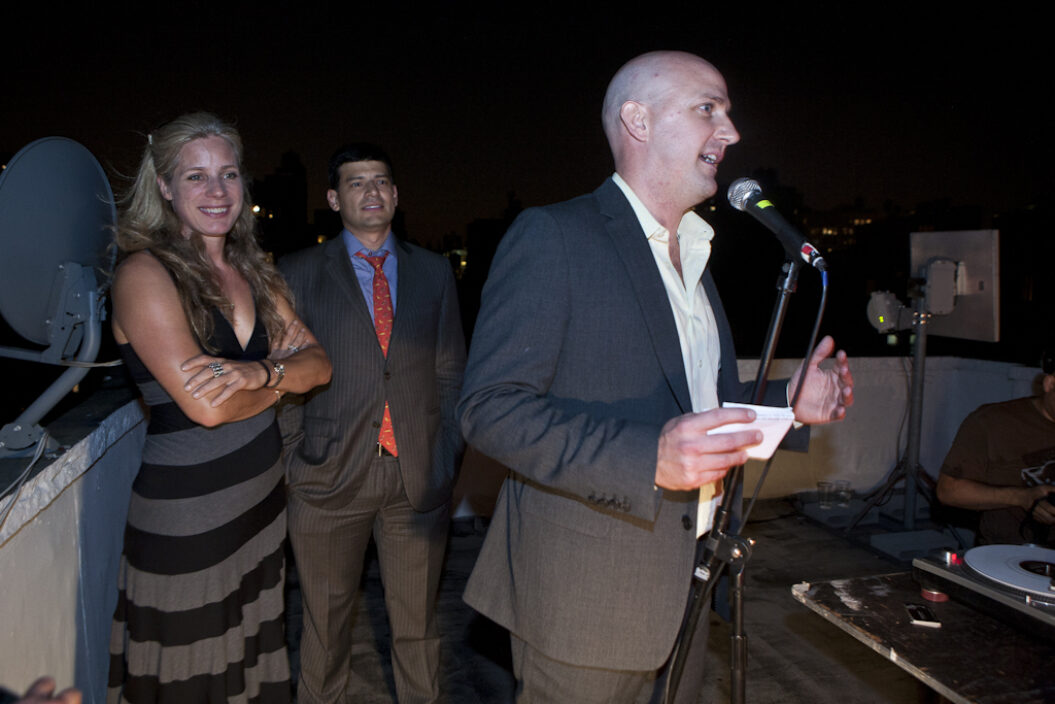 Hadley Roach is a writer and poet living in Brooklyn.