Project Toward the Reconstruction of the Definitive Recording of Brahms' Piano Quartet No. 1 in G Minor: Part I, Allegro by B.G. Firmani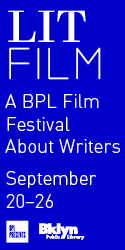 —I have an abrasion in my eardrum, I tell my friend C.
—What is it, she says, that you don't want to hear?

"From the diary:—
Nov. 16th—(1862)
A soirée [sic] of mine—I was frightfully nervous. It may have been anxiety about the quartet, which I had so much at heart. The fiddlers scratched away or slept, although I put my whole heart into it—"
Dear Jane, [as good a name as any]
I know it's been a longtime—
I put down my pen, pushed the paper away from me. Universal sign for afflicted writing. Sat forward in the stillness to see what was written there. My words had incised their way into the wax of the dining room table.
Baby? he called to me when he came in.
I was sitting in a chair—one of their Louis Quinze—turned toward the window over Central Park West. He stood behind me but I did not turn around.
What are you doing sitting there in the dark.
He crouched before me, in his blond correctness, put his hands on my knees.
I don't know, I said. Touching his neck, the tender part there behind the ear.
—Toblerone, if I remember correctly, we both liked that. The non-rectilinear candy bar. Szechuan take-out, the menu grammar thrilled us: we can fix the spicy. Daikon, or whatever was that weird orange pickled root situation, handed to me on knife blade across the kitchen table—eat, girl, you'll like it. Marlboros in the white box (I used to get them for her, this I know, toss a pack on her bed, winking hugely). Wittgenstein, that big neurotic. Shoes from Joan & David (whoever they were)—a seeming anachronism. Because, easily stated, she did not care about such things.
"While Brahms fully understood the proper function of music to supplement an emotional state," writes Mason, "and used music in this way with supreme skill and understanding … his absolute music is music and nothing else. The learned German biographers who labor to discover in his orchestral, chamber and piano works hidden allusions to events in his life, not only have wasted their time but have misled many of their readers. Thus Kalbeck's theory that the opening of the D Minor Concerto describes poor half-crazed Schumann leaping off the Rhine bridge at Dusseldorf, is too absurd for discussion … Almost equally unconvincing are some of the theories of Niemann and Specht as to certain cryptic allusions to his various mild love affairs. For Brahms, art was far too sacred a matter to permit any foolish attempt at storytelling."
At that school, most of the girls there, they were snappy, they were spunky, they had oomph and It and panache. Sitting on the can with the lights off, I would see other girls—thrown to silhouette behind the pebbled glass up and down the airshaft—sitting on their own no doubt warm toilet seats. Some were leafing through glamour slicks, appeared to be flossing their teeth. From them I learned about time management.
The idea was to polish, to hone, to acquire as much fine writing on the tabula rasa of the self as was possible in four short years. The idea was to be able to walk into a room and, clarion-sweet, elocution-corrected, proclaim one's name like Grace Kelly in Rear Window, turning on lamps (literal and figurative) with first! with middle! with last! name. She says Lisa like Leeza, with a milky, largely sibilant S.
That's what we learned at that school of ours: the phenomenology of surfaces.
Dear Jane, [as good a name as any]
Dear Jane,
I thought of you today because—
In the beginning, it went like this:
Wow. What a cool cello.
…
What a cool cello.
…
That is a cello, isn't it?
It's a cello.
My brother has that same Paul Klee print you have.
… .
What are you listening to?
Brahms. (Blowing out cigarette smoke, peremptorily.) She was a senior (I was a freshman). She had exquisite enunciation. Exquisite features. Exquisite condescension.
I will try to be better, I told myself then, to be harder, more cerebral, and less enthusiastic.
"The first of the piano quartets," writes Colles, "is pervaded by a sense of leisure—"
"This quartet," writes Drucker, "is essentially fresh and vigorous, full of vitality."
How did it happen, then? This is the point where memory fails. Understand that I was even more obnoxious then than I am now. That school, it incensed me. I walked around livid. I flipped people the bird at any or no provocation. There was a song I used to sing out my dormitory window:
Collect the heads of little girls and
put 'em on my wall.
Hack the heads off little girls
and put 'em on my wall …
From the universal tapes:—
Oct. 16th—(1997); 2:36 AM. Phone rings
—Hey. [my friend C.]
—Hey.
—Did I wake you?
—What are you, kidding?
—What're you doing?
—I'm trying to write this thing for school. What's up?
—Nothing.
[Silence]
—Just wanted to hear you talk.
Jane. l am trying to write about Jane. Do you remember [I ask C.] her senior recital?
… it is okay if you don't. I don 't know what I did with that tape. I used to listen to it all the time, just all the time. I can count how many times since that tape I've heard the piece. At the Studio, when I worked there. (I did not really listen to it then I just noted it happening.) Later I bought Schönbergs orchestration. This was a mistake. So. Last week I'm walking down Wickenden Street and I duck into a record store and I buy it on vinyl for four dollars. I race home, I put it on, I get into the tub. And it's all wrong. I can't explain this. Slow when it should be fast, fast when—The strings are racing to keep up with the piano, the pianist is insane. The first movement, it should—chalky high notes on the piano—but no, it's going on in a coffee can, it's a travesty. I have to take it off. I scan the label and realize it is not a vanity pressing from the Chamber Music Society of Dubuque, Iowa, but—
Is this the sort of talk my friend C. needs to hear from her—
All of our lives, at that time, our interactions, better to say, were predicated on the telling of stories. These stories hit many pitches, but to categorize many would be to call them Stories of Loss and Indignation. A case in point here. Jane told me once (she smoking Marlboros in the white pack, I in the red) about a dinner party to which she was taken when she was a little girl. This dinner party was at the fancy house of a lady active in the Korean Pentecostal Church community, of which Jane's parents were members. It may be important to know that Jane's family lived above a grocery. The dinner party, it dazzled Jane's eyes, the dinnerware, the crystal glasses, the table tricked out in fine linen alien to everyday use. But what especially impressed young Jane was—her dinner napkin. All the dinner napkins, really, but she of course looked at the one she held on her lap. It was embroidered with a border of flowers. It was exquisite. She noted people wiping their mouths on their dinner napkins. She disdained to wipe her mouth upon such a napkin. I will keep it, she told herself. I will save it up clean. After dinner, the Charitable Lady collected all the dinner napkins (took Jane's, even, from her) and put them in a paper sack. Perhaps coffee was served, perhaps some kind of red bean cakes. Everyone said their goodnights. In the family station wagon, pulled away from the fancy house, Jane held up the paper sack and said, Look what I saved. She was going to throw them away. [And I so remember the look on her face when she said this.] Her father turned the car right around. In much Korean her parents said, You Terrible Child! She was Not Going to Throw Them Away! She was going to Clean Them! They said, You are no Child Of Ours. You will March Right Back Up there, ring Her bell, and Tell Her you Stole her Napkins but now you are Returning Them.
They made you do it? I said. Your mother didn't do it for you? Or—with you?
No, she said, they made me do it. Blowing out cigarette smoke.
I apologize in advance for the penury of my representation. Jane and I used to talk like this. Jane, German, by way of Korea, wanted every word to ring right on the money. Not her phraseology. Jane—why she could wipe the floor with most of the girls there. I suspect she never knew this. Once, I had a vision, I was running up the stairs two at a time, delirious fromAeneid translation, running up the stairs in Butler Library, and I knew, dollars to doughnuts, with absolute certainty, that when I reached the top landing, there I would turn into asuperhero.
Dear Jane, [I stood on the terrace over Central Park West]
She was the nay-sayer, the refusenik. Jane just walked away! I know how it happened, then, how could I forget it? I was standing outside her door, it was four in the morning, there I had paused, I had thought I was noiseless. She was playing the cello, after the hours. Understand she was no exhibitionist. I had thought I was noiseless but she stopped and called out to me,Please go away (ear to glass to wall to hear a cloth dinner napkin of exquisite design). And I said Jane, it's only me—Latin, like German, declines. She never spoke Korean in groceries: it would require such arrogance.
I go to the music library. Typically, I have waited until the last moment. I am, typically, furious with myself. I give them a little crummy slip of paper with the call number written on it. I wait and make small talk with the woman at the desk, who is reading what appears to be a chunky grocery novel. I have the idle thought, you are too pretty, my dear, to be reading a chunky grocery novel. The other woman comes back with my record. I read it upside down and see that the label is something called Sinequan. I find this odd. Sine qua non—literally, without which not. That is to say: indispensable.
I give her my card. She informs me that I owe $1.60 in library fines. Do you know what the name of the book is? I ask her. She reads a lengthy title beginning Object Relations in the Study of Abnormal Psych—and I think, how could this be? What business would I have with a book like—then I remember, but of course, I took out that book last semester for my friend C., who studies Art Therapy at New York University. I pay my fine. I go into the listening room.
The poetry contained in the name "the listening room." First semester last year, I would go there and flap my lips over Homo Academicus while denting my skull to the music of Karlheinz Stockhaüsen. The idea was to direct energies on something abstruse by means of something still more abstruse. Unfortunately the girl next to me was listening to theNutcracker Suite blasted at full volume. I wanted to tap her on the shoulder whereupon she would lean over to me and I would whisper into her ear: you whore.
I put the record on. I close my eyes to the first movement. I want it so much to be okay. I open my eyes. It is not okay. I read the liner notes. They are also not okay, but I do learn that Tchiakovsky called Brahms a "scoundrel" and a "giftless bastard." Tchiakovsky, I say to myself, you whore. The liner notes are small and plentiful. I read them all. Do we use plurals here? I read the last paragraph … oh, duhhh! I say.
And then, there is a rule, a line I mean to say, and this happens: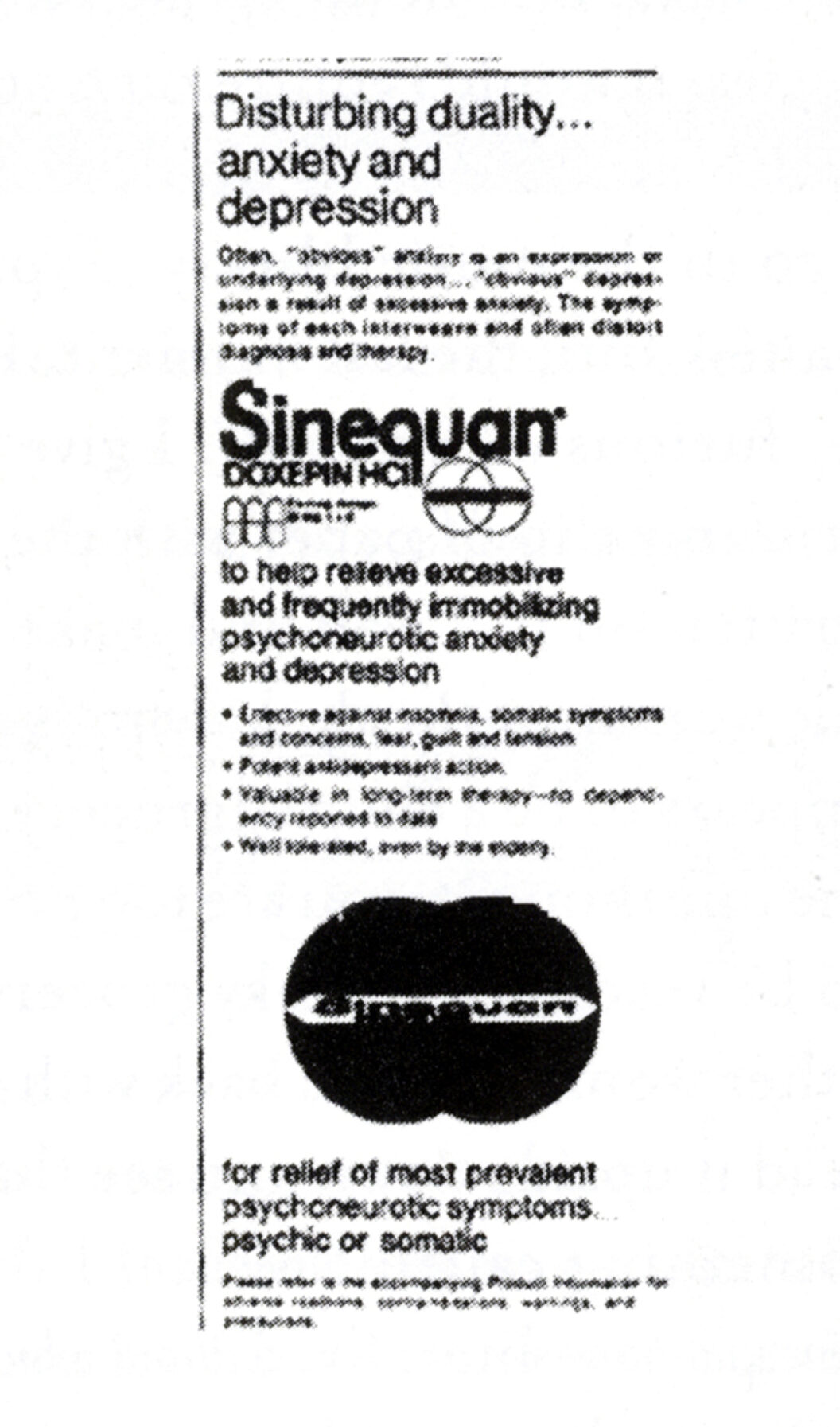 —Can you believe it? I tell my friend C. on the telephone.
—Music, she said, for crazy people. That's what they're telling us.
She has to put the phone down, it's too much for her. Because here is a girl who knows her pharmaceuticals.
I taped her that evening. They were to perform Brahms's Piano Quartet No. I in G Minor. The pianist, she told me, he is so megalo. The violist is a sissy also-ran. The vioinist is Good. I was sitting four rows back and was entrusted with the tape recorder. She did not look at me once. When I listened to the tape I wondered what a certain fuzzy repetitive noise signified. Later I realized it was the abstracted stroking of a finger against the microphone.
All of this is to say, dear Jane, that I don't care, to me that still remains the definitive recording. If I spoke with you about it, I suspect you would say, oh my friend, of course I knew it was terrible … it was not supposed to signify in that way. What you have made me into. Myself, I have not learned how to be more cerebral and less enthusiastic. In fact in these ten years, I do not know that I have learned much. I still sit up straight in chairs, ungifted in repose. I have an inelegant way of remembering these things. I have changed in some bad ways. How can I tell you that I need you now, I need to see you, I need your sobriety, I need to talk the way I talked when I was with you.
Post this, October 199—, from a terrace over Central Park West.
Baby? he said. What are you doing sitting there in the cold?
—B.G. Firmani is a 1998 graduate of the creative writing program at Brown University and is currently finishing a novel entitled We Are.
Originally published in
Featuring interviews with James Hyde, Mary Heilmann, Alan Warner, Scott Spencer, Catherine Gund-Saalfield, Cassandra Wilson, Revenge Effect, Elevator Repair Service, Zoe Wanamaker, and A Day in Brasilia.