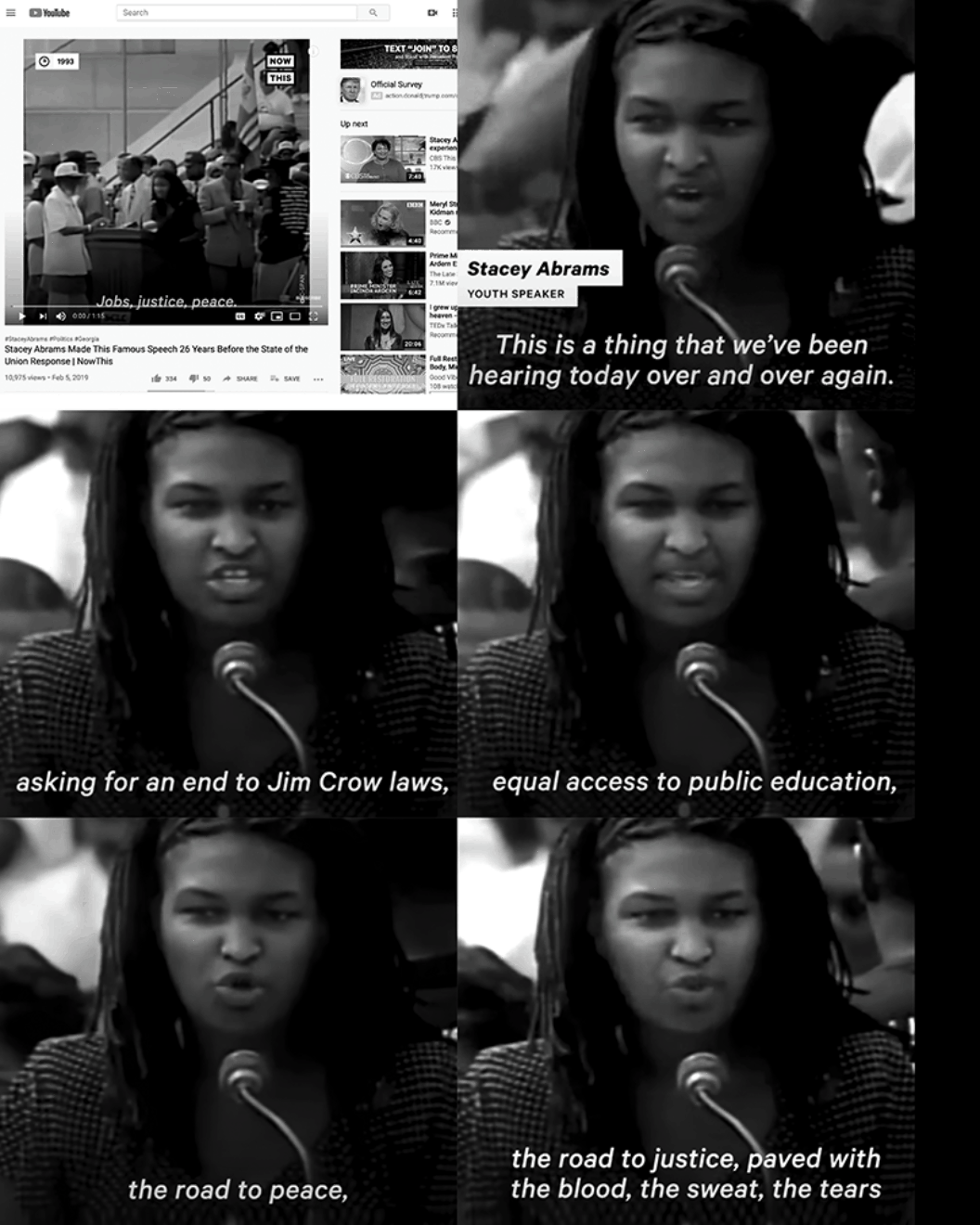 Garrett Bradley's "Project" is a protest sign, commissioned for BOMB Magazine and intended for public use. "Project" features a double-sided image, a hand-lettered slogan on one side and an archival film montage of activist and politician Stacey Abrams on the other.
Garrett Bradley won Best Director for her documentary, Time, at the 2020 Sundance Film Festival, becoming the first Black American woman to do so. Her first solo museum exhibition in New York, "Projects: Garrett Bradley," is set to open in October 2020 at the Museum of Modern Art.
"Project" is included in BOMB 153 and is also available for free online as a full-size PDF and as a printer-friendly PDF with a guide for assembling the sign.

Garrett Bradley works across narrative, documentary, and experimental modes of filmmaking to address themes of race, class, familial relationships, social justice, southern culture, and the history of film in the US. She was the first Black woman to receive Best Director at the 2020 Sundance Film festival for her first feature length documentary, Time.
Originally published in
Featuring interviews with Martine Syms, Erica Baum, Billy-Ray Belcourt, Carolyn Lazard, Trenton Doyle Hancock, Nathalie Léger, and Rufus Wainwright.