Problematic Critiques of Sexism in Pop Culture by Sheila Regan
How do you discuss misogyny in a society saturated with it?

Discover MFA Programs in Art and Writing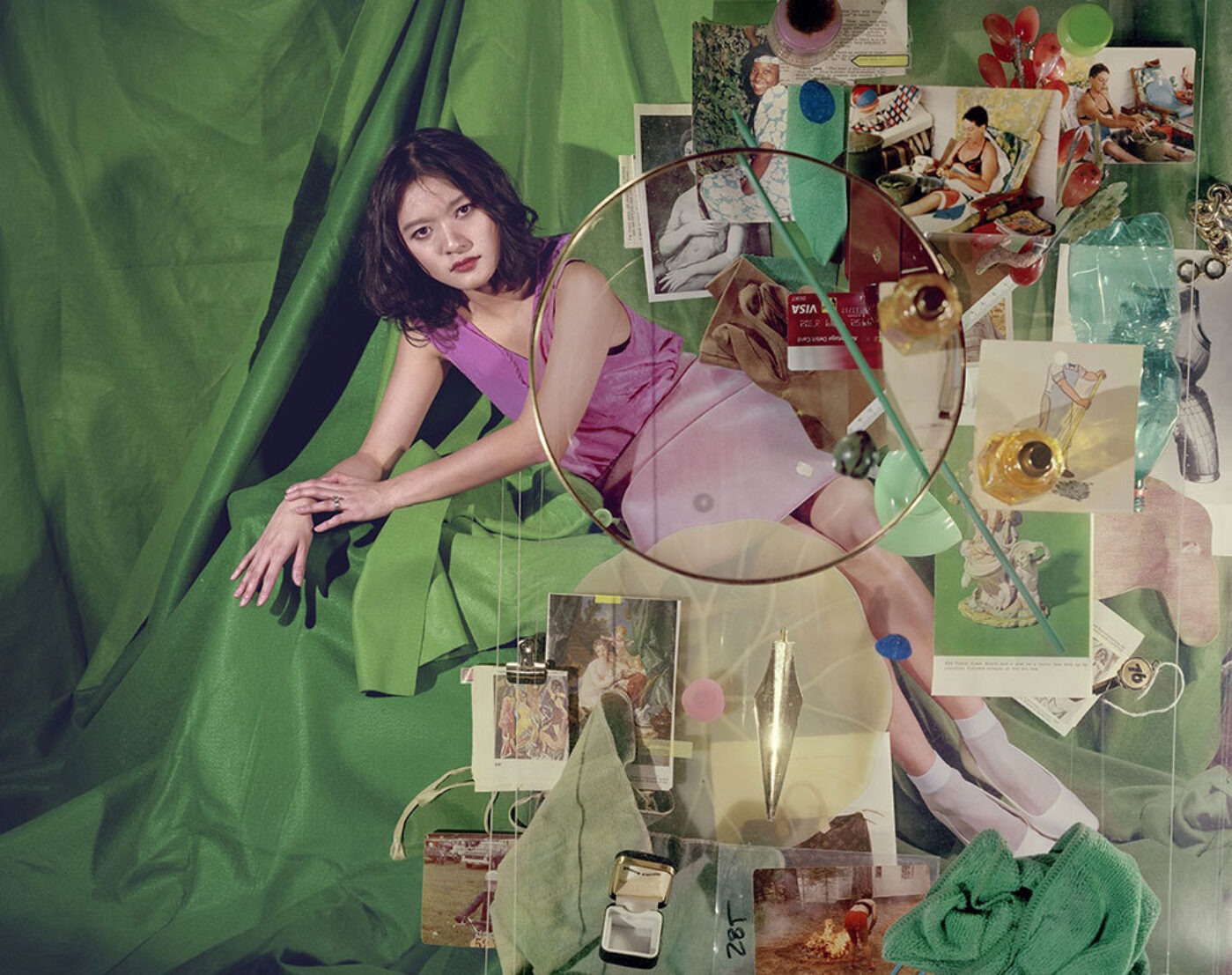 It's hard to pull off irony these days. Most people get their news from social media where it's often not immediately clear whether a headline is satire, "fake news," or a piece of actual news that is so horrifically absurd you can't believe it's real. This cultural context makes the work of photographer and filmmaker Sara Cwynar all the more challenging.
Cwynar started her career in graphic design and art marketing, and references to those disciplines carry through to her current work. Like any good advertiser, Cwynar seduces with popping colors and luxurious textures. Even when she's sourcing found photographs and odd objects purchased on eBay, she presents her images with an inherent sensuality.
Image Model Muse at the Minneapolis Art Institute, Cwynar's first solo museum exhibition, features three films—Soft Film (2016), Rose Gold (2017), and Cover Girl (2018)—photographs from Cwynar's "Tracy" series, and a series of enlarged images of presidential busts without heads.
Often using her own body, or those of other women, Cwynar sets out to reveal how popular culture affects many women's daily lives. She breaks down the interconnected power of patriarchy and capitalism by illustrating the experience of being constantly inundated with sexist representations. Cwynar further emphasizes the embedded patriarchal influence by having unseen male narrators voice her feelings in the films.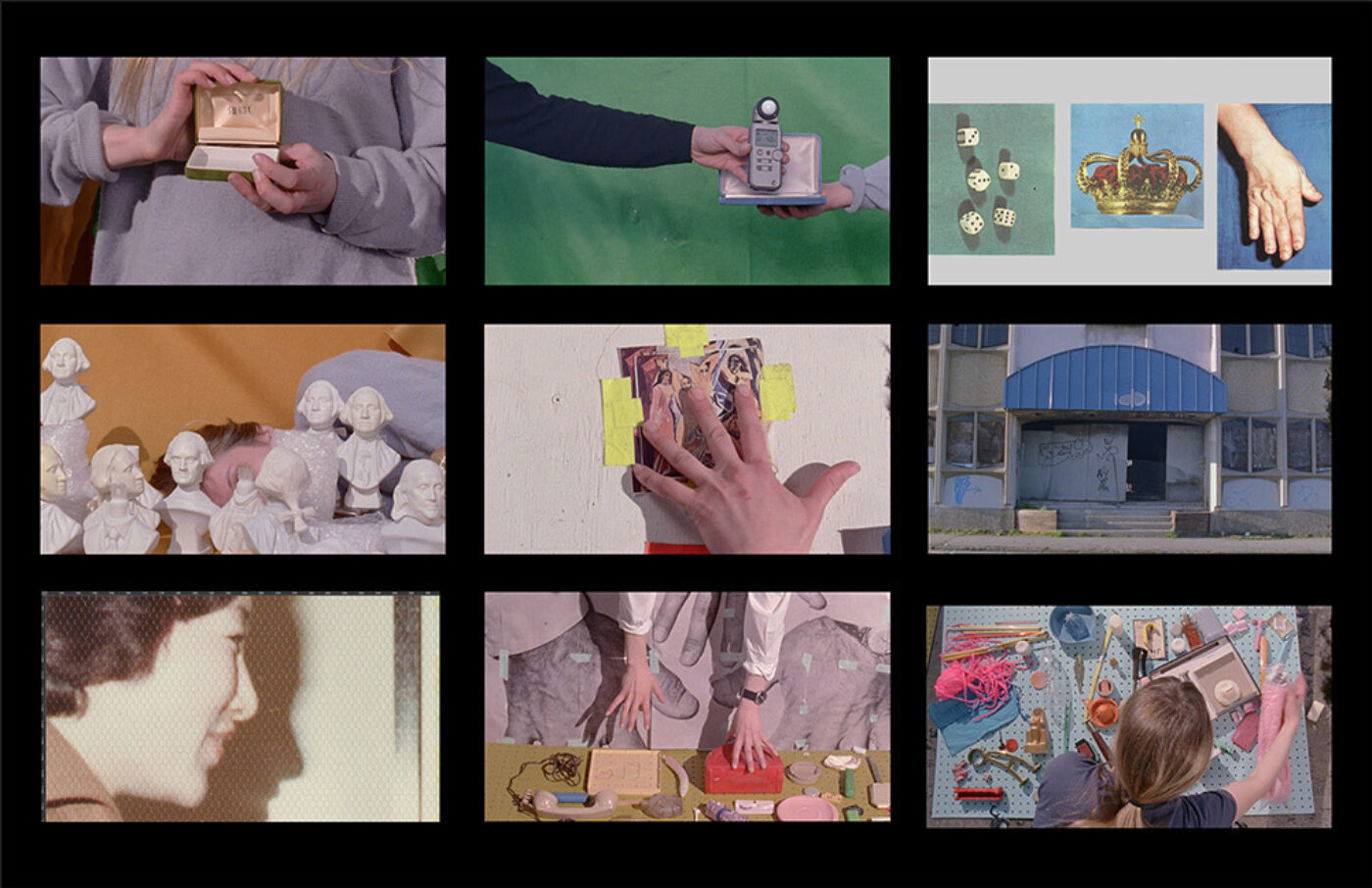 In both Soft Film and Rose Gold, Cwynar proliferates the screen with found objects that were once novel and exciting, but now are dated and kitsch. The fluffy boxes, cushiony dildos, and packing peanuts beg to be touched, and Cwynar uses her own hand—the hand of a young, white, attractive woman—to show them off. She also lounges awkwardly in front of a draped tarp, poking fun at herself and at the idea of using a woman's body to sell things. She is clearly commenting on the ridiculousness of posing in this way, but her status as a young, white, able-bodied, and conventionally attractive woman takes away from the commentary. Even when she clearly is being satirical, we are so saturated as a culture with the very action she is facetiously copying that her defiant gesture only very subtly registers. How do you critique capitalism, or misogyny, when we swim in it every day?
Rather than using herself as model, Cwynar's "Tracy" photographs employ the services of her friend Tracy. Tracy is of Asian descent, and presents a standard of beauty that the mainstream media in the United States has only recently started to accept.
Like Soft Film and Rose Gold, the "Tracy" photographs invert the traditional gaze. The model lounges in a reclining, classical gesture, but not with ease. She looks deliberately posed, not comfortable at all, as she stares at the camera without expression. Cwynar layers the image of Tracy with found photographs and images of found objects: soft jewelry boxes, beige "skin-colored" makeup, and vintage photographs of women with various skin tones. In two of the photographs, Tracy is draped over color keys used in printing photographs. The image alludes to a history of popular media that excluded skin tones other than white.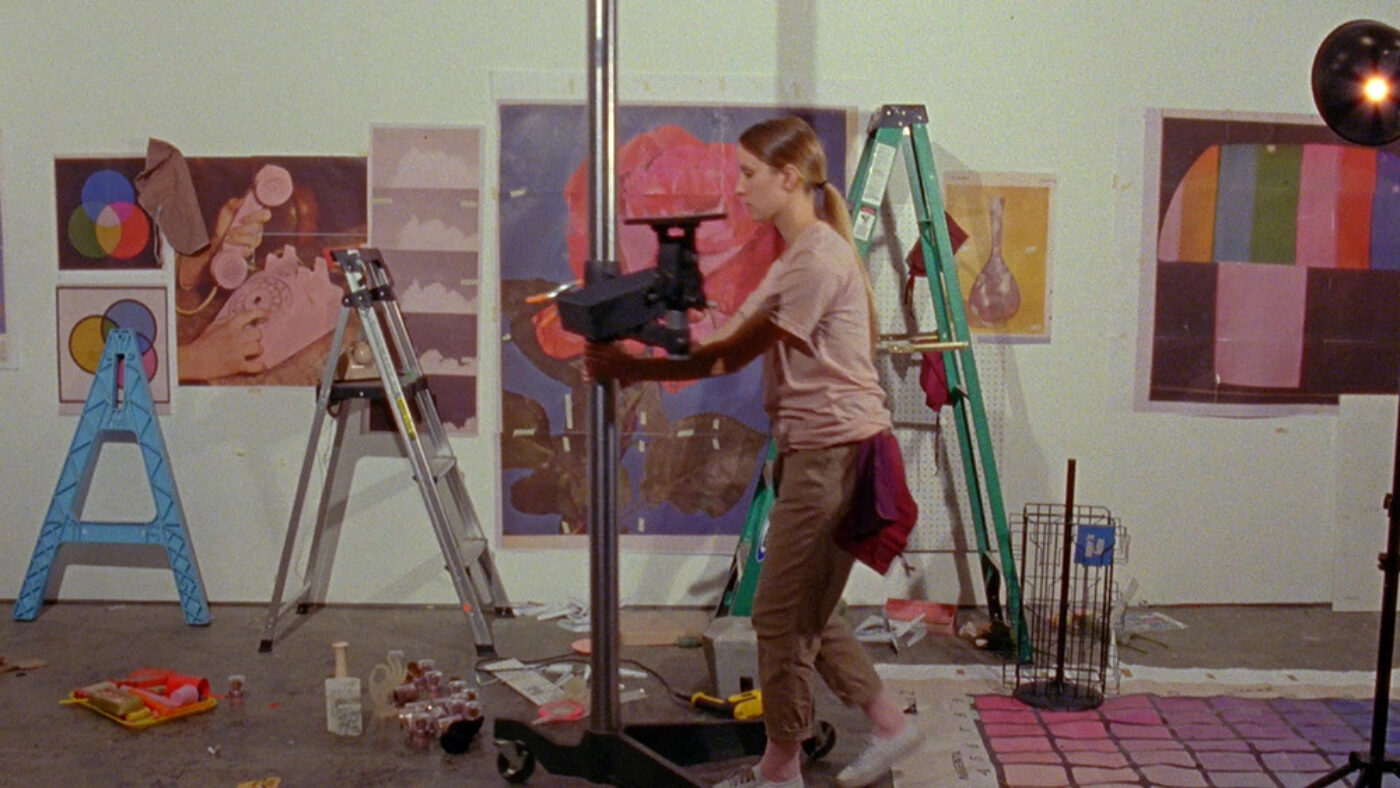 In the "Tracy" series, Cwynar runs into a snag: by pointing to the lack of diverse bodies and faces used in twentieth-century popular culture, she inadvertently drums up a much older practice of fetishizing Asian culture, identity, and bodies, which still occurs today.
For centuries, Western culture has exoticized Asian traditions, practices, and people. Through appropriation, stereotyping, and projection, the West's fascination with "the Orient" has proliferated in poetry, art, opera, plays, and more.
For a white artist to present an Asian woman in this reclining seductive pose—even if it is her friend who, presumably, is in on the joke—is risky, because it presupposes that the viewer understands the layers of that racist history.
Cwynar's most recent film, Cover Girl, also features Tracy and gives more context, making it easier to follow Cwynar's thought process. Like the earlier two films, the short video juxtaposes voiceovers of theoretical texts with footage of a makeup factory, as well as close-ups of beige makeup oozing, dripping, squishing, and rolling. While listening to interweaving narrations on color theory and feminist theory, we also see the model getting into her reclining position. The gesture, though it takes only a moment, helps give a sense of the model as a person, rather than an object.
The video format allows Cwynar to explore her ideas about who gets to be seen as beautiful, or even as "standard," more fully. She still employs an element of irony, but by using text and film, Cwynar lets viewers into her thesis, rather than assuming they are already on the same page.
Sara Cwynar: Image Model Muse runs through January 20, 2019, in Minneapolis.
Sheila Regan is a Minneapolis-based journalist and critic who has been writing about the arts for over a decade, including Hyperallergic, The Lily, Broadly, Art Asia Pacific, and Salon, as well as many Minnesota-based publications such as The Star Tribune, Minnesota Monthly, City Pages, and more. She's also a playwright, performer, and teaching artist.