Loss of any kind can feel, to the bereaved, as much an "act of God" as large-scale catastrophe.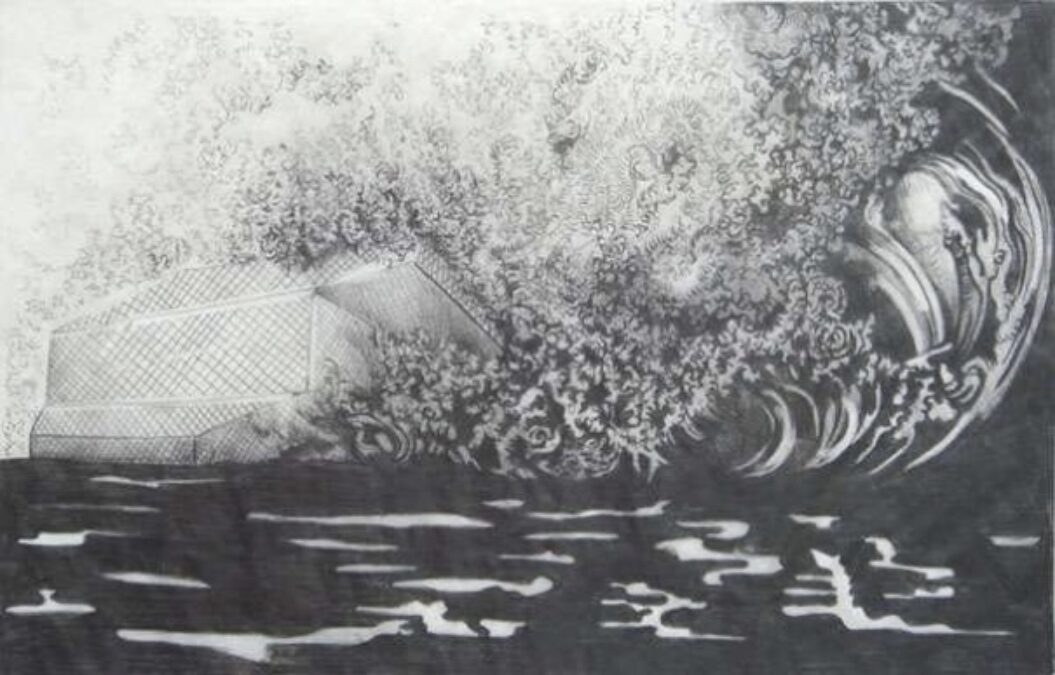 Jordan DeBor Your poem explores issues of faith and God in regard to natural disasters. How do you think these concepts affect people's lives either preceding or following an event some might term "an act of god?"
Jaime Quatro Though "Prayer" uses the trope of natural disaster, I wrote the poem during a quiet, deeply private season of grief. Loss of any kind can feel, to the bereaved, as much an "act of God" as large-scale catastrophe. And certainly "acts of God," both public and private, raise the classic existential question: if there is a "God of love" or a "Benevolent Spirit" behind the universe, why would he or she allow suffering and tragedy to exist (or have created a universe in which suffering had the potential to exist)? I suppose there are three responses: there is no such Spirit (atheism); or, if there is such a Spirit, s/he is either indifferent to human affairs (the Deist Prima Mobile) or unable to prevent suffering and evil (a sort of grandfatherly Benevolence, perpetually weeping); or else the Spirit behind all things is simply evil (unthinkable). To maintain belief in a wholly loving God who is powerful enough to prevent suffering but chooses to allow it for ultimately beneficent purposes beyond our present comprehension—this seems, to me, the supreme act of religious faith.
An enlightened response to suffering and pain might be gratitude. I fail regularly, but I keep two poems taped above my desk to remind me to keep trying: W.S. Merwin's "Thanks" and Robert Cording's "Gratitude." And no amount of intellectualizing—no philosophy, poetry, or theology—will comfort as much as simple acts of human kindness in the face of tragedy.
I asked to be where no storms blew.
Silence. So I asked for only a little rain,
Some wind, lightning, maybe thunder,
Hail even, but nothing more.
I said, At least you owe me this.
Rooftops blown off the city, felled
wires, blacked-out blocks, swath-cut
fields, tossed-over trailers, trees uprooted
like breech births. The city, fucked –
my house still standing,
the only one still standing.
Jamie Quatro received her MFA from the Bennington College Writing Seminars in January 2009; she also holds an MA in English from the College of William and Mary. Her work has appeared or is forthcoming in The Antioch Review, Alaska Quarterly Review, Blackbird, The Cincinnati Review, The Hopkins Review, McSweeney's, Oxford American, and elsewhere. She is the recipient of a 2009 Fellowship from the MacDowell Colony, where this fall she'll be working on a poetry chapbook and a story collection, Holy Ground. She lives in Lookout Mountain, Georgia.
For more from Helen Brough, visit her page at Pierogi Flat Files.