Prageeta Sharma and James Thomas Stevens
On a visit to the New Mexico Museum of Art, two poets grapple with questions of performed authenticity and settler poetics, while analyzing depictions of the American West.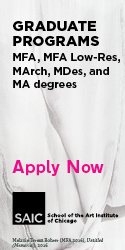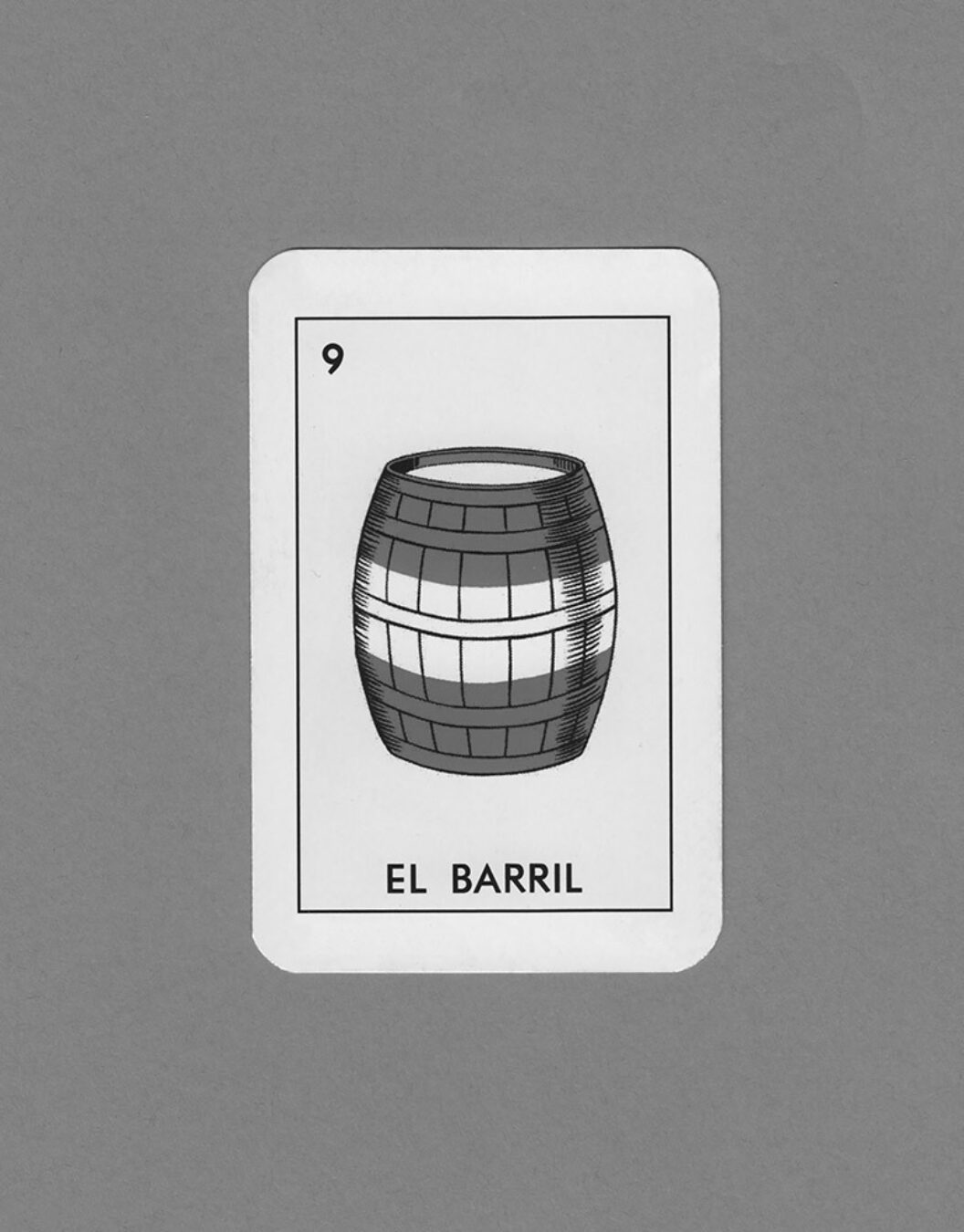 During my week-long stay in New Mexico this past spring, James Thomas Stevens—author of numerous poetry collections, including A Bridge Dead in the Water and Combing the Snakes from His Hair—would pick me up from the Inn at Santa Fe and take me to the Institute of American Indian Arts [IAIA], where he teaches creative writing. While giving readings and sitting in on classes, I was struck by Stevens's engagement with the students and his leadership in the local writing community, qualities that surely build upon his days attending IAIA as an undergraduate and upon the legacy of his former teacher and predecessor, the poet Arthur Sze. Stevens credits Sze with moving the writing program light-years ahead during the '80s and '90s. Some departments were held back by administrators asking whether their contemporary pedagogy and output was "Native enough," but Sze made it clear that all such literary activity at the school was a priori Native, without any need of qualification, by virtue of all of it being an exploration of present-day Native experiences.
On my last full day in town, Stevens and I visited the New Mexico Museum of Art, discussing its beauties and oddities—what it brings into frame, what it leaves out—and questioning its Euro-American foundations. The visual art of settlers has come to define our vision of the American West, its aesthetics both borrowing from and effectively erasing Indigenous arts. This led us to some similar notions about the traditions of poetry, and we might have coined a new term along the way: settler poetics. But how does our own writing, respectively informed by our Native American and Indian American cultures, fit into such a scheme? Do we perform authenticities set up by the publishing world and the canon in order to be understood? Passing through the exhibits, we considered these questions, while talking about my forthcoming book Grief Sequence (Wave Books, 2019) and Stevens's new manuscript The Golden Book.
—Prageeta Sharma
Prageeta Sharma I feel that I'm getting to know you through how you experience your surroundings, through your involvement with place. Even our conversations are like deepening spaces, each discussion opening up to another. How did you arrive in this place, Santa Fe?
James Thomas Stevens I came in the fall of 1989, straight from Williamsburg, Brooklyn, pre-gentrification. I was attending the School of Visual Arts in Manhattan and quickly found myself unable to afford it. I worked at the Museum of the American Indian in Spanish Harlem and was involved with the American Indian Community House and its gallery in Soho. To move to Santa Fe, where indigenous people were expected to dress in traditional garb for the benefit of the tourist industry, was very strange after coming from such an urban Native space.
PS
Natives are, to some extent, expected to live in a time capsule here.
JTS
Totally. It's a city kind of hell-bent on keeping people as they were 500 years ago.
PS
And wandering through this museum, I'm surprised by how few Native artists are represented.
JTS
Right. And now we're passing this series of paintings and prints that depict various Pueblo ceremonies, such as this Shálako ceremony painted by a German-American and this lithograph on the same subject by a Polish-American. These are actually ceremonies one is not allowed to record or depict at all. There are certain things that cannot be filmed, photographed, or even sketched, but in this town you see them in public murals.
PS
I wonder if there's an equivalent in poetry—like poems that include a sacred ritual from another culture, listing or narrating exactly what shouldn't be written about, what is prohibited from representation. We could call this trespass one quality or indicator of the settler poem.
JTS
This sort of thing reminds me of when I first read Jerome Rothenberg's Shaking the Pumpkin (1972). The poems in that collection are an exercise in cultural calisthenics, not in seeking to give back to or exchange with the people its material stems from. The book is based on songs and chants from the Haudenosaunee longhouse, but it's of zero use or interest to me and other Iroquois. It's settler masturbation.
I also remember an undergraduate summer program at Naropa where the Anishnabe poet Marie Annharte Baker and I were told, each at different points, that our poems weren't Native enough and to go have a close look at Gary Snyder's Turtle Island (1974). Very strange. This moment is truly odd and later shows up in Marie's book Exercises in Lip Pointing (2003). I also remember being asked to read a Native prayer on the Fourth of July there. I said, "I won't do it. I'm not an elder." And they said, "We have cedar and sage. We can show you how." It was partly the old hippie vibe.
PS
Tim Yu's 100 Chinese Silences (2016) is a great response to performance of identity in the work of poets like Gary Snyder and Ezra Pound. He takes all these borrowings back, reappropriating their own orientalism and voicing for his mocking poems. It starts with "Grave" by Billy Collins, a poem which invokes the Chinese belief in "one hundred kinds of silence" but later admits this is all made up, just a joke. So Yu creates one hundred interventions to address any poem that egregiously uses the word Chinese or embarks on a quasi-spiritual Eastern narrative.
You have an early poem for Arthur Sze, who is Chinese-American, "The Awful Ease of Tides," but there's a real kinship of cultures in your portraiture.
JTS
Sure, that poem observes that Arthur is Chinese-American, and it's about the cut of his hair, how it crashes against his jaw. There's also a black dog crashing against a backyard fence. It's all sensory experience. And in turn, Arthur had a poem with all our tribes listed out, with us, his students, showing up inside it. Reciprocity. There might have been a few formal things that one could consider Asian somehow, a certain brevity in our writing, but when we studied with him it was always about our sensorium, never Asian cultural themes.
PS
Here we have a painting of two youths among the trees, almost nude, tending a fire—At Dusk, circa 1912, by E. Martin Hennings.
JTS
Such a bright umber. And the picture seems to have changed since I saw it last, because I always thought of it as mythological, like Greek, like Prometheus or something, but now I realize it's just two boys in the forest. It's not really allegorical.
PS
Nice light falling on the shoulder there.
JTS
Wonderful light. And it's next to a terrifying painting—Las Brujas de Chimayo, no date, by James Stovall Morris. The place it depicts is actually the most holy sanctuary in New Mexico, where penitents make their pilgrimage. It's a place of healing. But notice how the artist's choice of the word brujas (witches) is softened here on the caption, translated into English just as women?
PS
I see that, yeah. Yesterday we were talking about word choice, labels, and how I'm uncomfortable with the word yogi being bandied about because in Indian culture the title is earned by an elder. I've been thinking a lot about what people expect from representations of a culture other than their own, how sometimes even their respect for it can be consumed by symbolism or, like in this case, shamanism. Outside of the realm of alterity, as an artist or writer of another culture, you're seldom allowed to be complex or nuanced.
Oh, I love the colors in this one. You were doing paintings for a while, right?
JTS
I'm an absolute sucker for those colors. But yes, I painted when I had writer's block; I would switch between the two. I really love the light and color in Giorgio de Chirico's work, his curious objects in the foreground, giant smokestacks in the background—which are somehow soothing to me, harkening back to my time in the Rust Belt, when my grandfather and brother worked at a carborundum factory—and then a particular blue like this one, far off toward the horizon.
PS
I'm giving a talk in a few weeks that deals with Philip Guston, and I've been thinking about his blues and all his vibrant pastels. I'm interested in Guston's figuration, in his using both representational and abstract means to deal with subject matter like the Klu Klux Klan. I'm trying to link him to the didactic moves that happened in poetry, particularly in the Black Arts Movement of the '60s and '70s, and ask what influence or cultural reach, if any, those writers had with painters whose status allowed them to be absorbed into white culture and yet not become part of it. Obviously, as a Jewish painter, Guston made later works (and mural paintings in the 1930s) that addressed white supremacy and anti-Semitism, but what I'm really digging for is more subtle—what visual artists describe as didactic within their abstract forms of representation. Often, when I bring up such pointedly political work and am feeling so enthusiastic about what it achieves, I hear from others about how unwelcome this approach was in the art world. Why was the political gesture seen as an unfortunate turn? Because art collectors and readers didn't want to buy work that was controversial back then? When did art's overt political statements become valuable to commerce?
JTS
Well, political gestures are still skirted, of course. Many visitors to our own museum (IAIA Museum of Contemporary Native Art) bypass the politically oriented work. Take a Cree artist like Kent Monkman, whose installations and grand-scale paintings mix settler colonialism and a queer mythos. Many collectors and visitors to Sante Fe pass him by on their way to buy up some traditional jewelry. I feel that collectors and supporters of Native artists working in the political mode are, more often than not, Native themselves.
But on this subject of didacticism within mid-century abstraction: back in 1962, when the Institute of American Indian Arts was founded, there was a need to prove to non-Native groups that the work could be both abstract and experimental but still plenty Indian. So in an early IAIA show staged in Edinburgh, Scotland, things were set up in fake domestic interiors—like a living room, kitchen, and so on. This was modern artwork, but it was felt that certain other objects alleged to have inspired these abstractions needed to be placed nearby, and it was all sold like household decor. There would be a Zuñi pot on a console table below a painting to encourage a viewer to say, "I see similar lines and colors. I see where this comes from." It's part of the sales angle—that verification and justification. There's always an artifact.
PS
Wow. What does that say about the kind of cues for consumption that non-Native people are assumed to require?
JTS
In addition to the big summer Indian market here in Santa Fe, there's a smaller winter one. As part of this, we used to always have IAIA students and writers from the community read in the La Fonda Hotel lobby. There was a local Native poet who would show up in full regalia with his drum, and of course the tourists would gather around. As soon as he finished and then a student stepped up in jeans and a T-shirt, reading their contemporary poetry, the visitors would leave. They just came for the buckskin.
You look at the writers coming out now, Native experimental writers like Layli Long Soldier, Cedar Sigo, and Orlando White. We're all doing much better outside of Santa Fe, apart from its expectations.
Ah, but look here, at least some of this museum's settler art depicts settlers. The mirror looks back!
PS
The Santa Fe Trail, circa 1946, by Peter Hurd—a lithograph showing settler wagons circled for a night on the plains. I'm curious about the acquisition of contemporary Native art in this museum. How many works do you think they acquire per year, or decade? We still haven't seen a single Native artist, right?
JTS
Here's one—a picture by the photographer Cara Romero. She's Chemehuevi, from California.
PS
Incredible, commanding reds. Coyote Tales No. 1, 2017.
JTS
Its location is Saints and Sinners, a liquor store in Espanola, New Mexico. It's a hotbed of what might be called low-rider culture, with the hydraulics on the cars. Until outlawed in the '90s, New Mexico still had drive-up liquor windows, so that's part of what this is getting at. And the founding families around there mostly consider themselves Hispanic and Native, but then there's also a large Sikh community. You go right from downtown Espanola onto the Yogi Bhajan Highway.
PS
There should be a whole room of this kind of work.
JTS
There should be, yeah, but this museum is mostly historical work put together for a non-Native audience. The IAIA Museum of the Contemporary Arts runs counter to this institutional time capsule. It's an enclave for brand-new things.
PS
Sure, but what are the politics of having institutions counter each other at all? It should be a unified museum system, a continuous history. Seeing this contemporary photograph among all the early modernist works is really potent.
JTS
True. There's a beautiful Georgia O'Keeffe painting over here, not of the Southwest actually—Landscape on Lake George, circa 1924. That's in upstate New York, the region my family is from. When my mother was growing up, the kids at her reservation would get gathered up to work at the Indian village at Lake George. They'd dress as traditional Natives all summer long and chat with tourist groups. This is a time period that depresses me immediately. It reminds me of my own childhood in '70s. Niagara Falls is a kitschy place to be born, and I tend not to mention it.
PS
I recall going there once with my family, my dad racing us through all the tourist sites.
JTS
Were you studying nearby then? Did you go to the University of Buffalo? Who did you study with?
PS
No, I went to Simon's Rock in Great Barrington, Massachusetts. I studied with Peter Filkins and met Geoffrey Young and Michael Gizzi downtown. I also remember finding Peter Gizzi's journal oblek in the local bookstore and seeking out more experimentalism, something beyond John Ashbery. At that time I was reading Jay Wright and Thylias Moss because they were visiting writers.
Right after Simon's Rock, I went to Brown and studied with Peter Gizzi, Marjorie Welish, and C.D. Wright. I did a research assistantship with Michael S. Harper and learned a great deal about critical race theory and poetics.
As an undergraduate, and in many other spaces, I felt that the only way I was knowable was if I wrote to perform my culture. Graduate school was really a welcome change, as I suddenly didn't have to educate a reader. I could experiment and not write exclusively from my culture outward.
JTS
Outward from your identity… I may have lucked out in that regard because I came here to the IAIA, a school that's all Native and by that time never demanded that students write from a particular perspective. Many friends studying elsewhere describe things just as you do. Somehow they were expected to pull stuff out of themselves, like from genetic memory or something. Absurd.
PS
IAIA's pedagogy must be so liberating. Students liberate themselves from the burden of a take on their identity and narrative created by and for a community apart from their own.
JTS
Perhaps. I wrote an essay about the weird politics of arts in Santa Fe, and as research I interviewed IAIA alums from the museum studies, creative writing, and studio arts majors. This one painter said that she felt completely free to make whatever she wanted, but she also noticed that every time potential donors visited the college and were walked through the studios they would ignore her work. Instead, she said they'd zero in on one of many little magazine clippings posted on her wall of reference imagery—one tiny clipping recognizable as Native imagery. And that's what they'd ask her about. So this is still very much in the minds of patrons.
PS
I think this brings us right back to that tension between abstraction and representation. There's a certain pressure to be representational in poetry, or at least transparently symbolic, as opposed to conceptually or lyrically abstract. Your new manuscript, The Golden Book, makes use of both concept and lyric.
JTS
Yeah, it's a rewrite of a 1926 grammar booklet—as a format to speak about desire and relationships. Using the skeleton of an existing book gives me a place to hang my organs of disgust, disbelief, and grief regarding the current state of our world. And this last item, grief, is maybe the great commonality between our works. I was so touched by what I heard in class when you read from Grief Sequence.
Right now, much of my own grief stems from the US immigration situation, especially the lack of mobility and agency my undocumented partner has in this country. Your grief is much more immediate, a recent personal loss.
PS
Grief Sequence is so different from my previous books. Undergloom (2013) explores racial grief and the lack of community I felt moving from Brooklyn to Missoula, Montana. The new book examines something else: the loss of a spouse, death. When my husband died of esophageal cancer—two months from diagnosis—I was in a state of shock and couldn't understand how to sequence the events that were happening. The poems became documents for putting the grieving process into some semblance of order. And it was strange to see the patterning of my writing change form as it adhered to another sense of time. I moved in and out of the lyric, seeing what the form could and couldn't hold, then passed into prosaic terms and territories.
One thing I noticed was how humiliated I felt around racial grief and how little humiliation I felt around mourning a spouse. People obviously have more empathy for this latter type of grieving than they do for discrimination, but I'm actually working on another book called Expiration Date that chronicles the way such tolerance for the aggrieved can be lost. There's only so much time you can spend in these traumatic states before people start to question your grief cycle.
But I want to tie grief back to this notion of place. I want to get back to Niagara Falls for a moment. You said you don't talk about your hometown, but do you write about it?
JTS
Well, there was a series of poems I did based on Lotería, the Mexican card game. I kept a shuffled deck on my desk, and each time I sat down to write I would flip over a new card and just have to go with whatever associations came up. One day it was el barril (the barrel). I immediately knew what I wanted to write because of Niagara Falls—that kitschy place, which is also one of the major centers for the Iroquois.
When you grow up in Western New York, you know the story of Annie Edson Taylor, the Michigan school teacher who went over the falls in a barrel at age sixty-three. Her husband had died early and she assumed she would become penniless unless she cooked up a money-making scheme. That's why she went over supposedly. Afterward, she charged tourists to take their picture with her and the barrel.
Natalie Diaz was guest-editing a sports-themed issue of Prairie Schooner and classified this barrelling over the falls as a sport. I'm happy my poem landed there, and I hear she's including it in a forthcoming anthology called A Body of Athletics.
PS
I'm noticing that a lot of the art movements featured in this museum start with a group of artists visiting New Mexico, then choosing to move out here full time. Here is Santo Domingo, Corn Dance, 1929, by Will Shuster. It says that Shuster and four other painters came to be known as "five little nuts in five mud huts," since they all built adjacent adobe homes on Camino del Monte Sol.
JTS
Yes, Santa Fe's first "art-colony road." Non-Natives from the Northeast would visit, become enamored of Native life, then decide to settle here and depict it for their living.
PS
How else can we consider this approach within the realm of settler poetics?
JTS
Well there's something I call arroyo poetry, where people get enamored with the local words for the landscape, usually Spanish. An arroyo is what you might call a wash elsewhere—a dry riverbed. But suddenly there's one in every stanza written here, or there's a cholla cactus.
There's occasionally a push to write in this token-pastoral way, but fortunately when I attended IAIA in the '80s that was the first thing Arthur moved us away from. He exposed us to Michael Palmer, C.D. Wright, Forrest Gander, and Mei-mei Berssenbrugge—people who didn't write about things in that settler way.
PS
These poets don't necessarily make a speaking pronoun narrate a singular experience. I think of them as distinct from the narrative poetry of witness that so often becomes settler poetry—like when a white writer witnesses the Other and tries to give testimony, a popular approach in the '80s.
JTS
Hugely popular. And it's interesting now to look at Arthur's work because he's probably lived here half his life and is certainly writing about these spaces, but without objectifying them. I mean, he lives in an arroyo, and so of course he writes about it, putting the word into his poems, but it never tips the balance into something weird or covetous.
I'm actually fond of this next painting, its perspective, those women sitting along the roof. The style was often co-opted for railroad company graphics of the '30s and '40s, as marketing for tours of Indian life the Southwest.
PS
Again, it's a Native dance—Dance at Taos, 1923, by Ernest Blumenschein. There's a lot of German surnames for these artists settling in New Mexico during the early half of the twentieth century. I'm curious about the consciousness of German-Americans drawn here around the period of the World Wars.
JTS
Well, there was German "Indianthusiasm" back in Europe, one of the few organized social practices allowed to continue in Nazi Germany. There was (and still is) a lot of romanticism for the American West, with large reenactments of Germans dressed as Natives doing ceremonies, waging battle, riding on horseback, etcetera.
I've even read that Hitler admired Native Americans in his odd way, mainly because he saw them as warriors fighting for their race, their bloodline, their claim on the land. But we also know he looked to the American government's rationale for the reservation system to position his treatment of European Jews.
PS
Whoa.
JTS
I do like the vibrancy of these Taos School paintings though, so idealized. Around the same time in the 1930s, John Collier, the commissioner of the BIA (Bureau of Indian Affairs) visited Taos and declared it a Native utopia. Then there was a push for the Indian Reorganization Act, which allowed Native people to govern themselves. Collier's idyllic experience here in New Mexico allegedly led him to want the community preserved. But not all tribes saw this as a good thing. Seneca activist Alice Jemison famously claimed that nefarious agents of socialism or communism were at work here.
PS
And now the earth opens up—La Cueva (The Cave), 2004, a photograph by Michael Lundgren. Where do you suppose that is?
JTS
Not sure, but it might be Leupp, Arizona. I once got lost and ended up there. I asked some kids at the gas station what there was to see. And they asked, "Do you like crack?" I was like, "Excuse me?" But what they meant was this giant crack that opened up in the land; it keeps widening and sheep fall into it sometimes. People have gone down 500 feet or more, but there's no bottom yet.
Prageeta Sharma is author of the poetry collections Undergloom, Infamous Landscapes, The Opening Question, and Grief Sequence (forthcoming from Wave Books). She is the founder of the conference "Thinking Its Presence: Race, Creative Writing, Literary Studies, and Art." She teaches at Pomona College.
James Thomas Stevens lives in Cañoncito, New Mexico. He is the author of eight books of poetry, including A Bridge Dead in the Water, Combing the Snakes from His Hair, and Bulle/Chimere. Stevens received a Whiting Writers Award in 2000 and currently teaches at the Institute of American Indian Arts in Santa Fe.
Originally published in
Featuring interviews with Mary Weatherford, Nanfu Wang, Lee Quiñones, Venkatachalam Saravanan, Tyshawn Sorey, Ben Whishaw, Édouard Louis, Geovani Martins, Prageeta Sharma, and James Thomas Stevens.