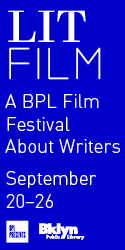 Proxemics, a collection of writings by installation artist Liam Gillick, is a departure from the previous four volumes in the Positions series: by John Miller, Thomas Lawson, Mike Kelley, and David Robbins. It marks a shift to a younger generation, and to England from the US. But it remains consistent with the mission of the series, which features artists who supplement their visual output with reviews, interviews, polemical essays, manifestos, and, in Robbins's case, fiction. Such texts are essentially dialogues, providing insight into the artist-author as well as his artist-subjects. Indeed, these writers often seem to be speaking of their own work while taking on that of others. Moreover, as practitioners, they are not only acutely attuned to artistic processes and perspectives, but also liberated from the professional critic's pretense of objectivity or the need for theoretical partisanship. Wholly invested in their views, they argue with refreshing transparency and heightened sensitivity.
Positions is an apt title, for each writer offers a different strategy by which to parse the politics of visual culture. Though these texts are specific, more general concerns can be gleaned. Lawson's writings offer a glimpse into the art debates of the 1980s, when artists rethought the relationships between theory, practice, and politics, while Gillick's encapsulate their aftermath in the 1990s. All five books epitomize an expansive willingness to cross disciplines, blur boundaries, and mix media: from Kelley's hilariously lewd interview with John Waters and Robbins's "pro-TV" platform to Miller's freewheeling rumination on the music section of a German department store.
It must be noted that so far not a single woman or minority is heard from, a surprising fact considering the period covered by these texts (1976–2006), and especially in light of the "positions" angle. Nonetheless, the series should be lauded for upholding artist writing as a genre with real currency and authority. These books exemplify an era in which artists are increasingly writing their own histories. Gillick, Kelley, Lawson, Miller, and Robbins are the products of a certain academicization of the studio—not inherently a bad thing, but in need of constant monitoring, particularly by its own participants. Attempting to do just that, these artist critics both embody and evaluate their time.
Liam Gillick: Proxemics was published in January.
Originally published in
Featuring interviews with Bill Jensen, Robert Polidori, Cristina Garcia, Lore Segal, Mary Jordan, Reinhold Friedl, John Turturro, Sarah Ruhl.