Discover MFA Programs in Art and Writing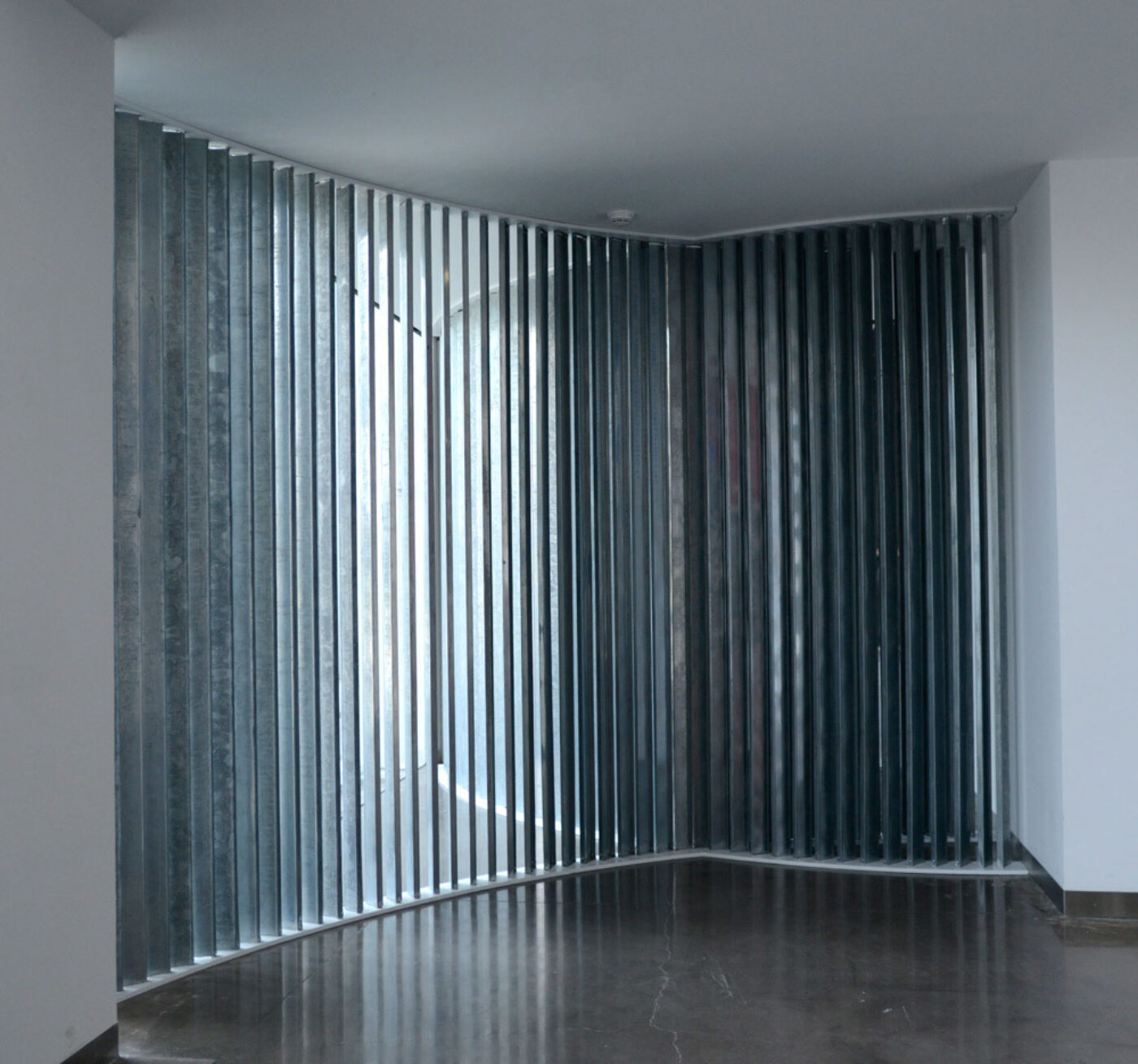 What tools might allow us to explore not merely the aesthetic qualities that define an object's form, but rather its disposition and the way it behaves within a field? 
—Alan Ruiz, from his essay "Radical Formalism," 2016 
Alan Ruiz works on site-specific architectural interventions. Some of them employ dense, vertical rows of aluminum sheetrock studs to create what he calls screens. 
Ordinary studs are stripped of their function and purpose. They agglomerate into shimmering planes. Their new role is to play with light. The screens are elegant, anonymous, and ambiguously situated between art and architecture.
The studs are lined up very close together. They are not all positioned perpendicular to the plane of the screen. The different angles of alignment create different conditions of transparency and opacity. Light passes directly and indirectly. The aluminum surfaces reflect the light as well.
The screens both show and hide what is beyond; they are both permeable and impermeable. You can see the other side, but you can't move through; the eye is engaged, while the body doesn't come across.
What does Alan want? Anonymity? Radical formality?
Who took notice of his intervention and who did not? Was this a screen test? Is he screening us—separating out the wheat from the chaff, weighing imaginations?
What did you see there—an installation or a building renovation in progress?  Was it determined or given? Made or found? Configured through authorial subjectivity or practical exigency? 
The author is not invisible. The author is not against nature!
—Peter Halley