Portfolio by Martin Wilner
Drawings and notes on relation.


Discover MFA Programs in Art and Writing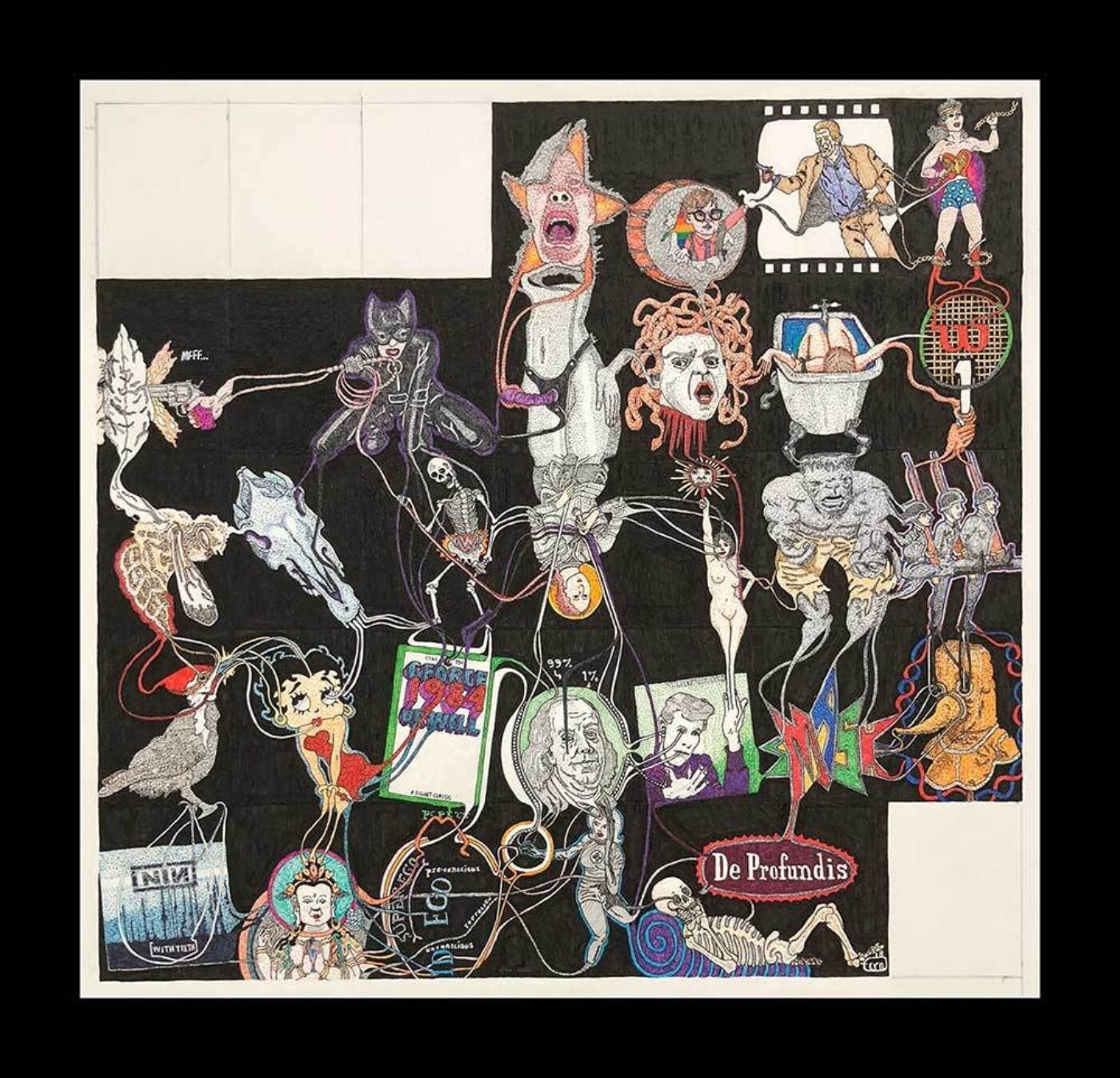 In 2012, Martin Wilner began inviting a correspondent to send him messages daily via email, text, or phone for a month's time, which became the basis of his daily drawing practice. The relationship that developed over the course of each month became an opportunity to create a portrait both of the state of mind of his subject as well as a reflection of the relationship between Wilner and his correspondent. This project is called The Case Histories. Building on this practice, in 2017, Wilner began documenting each day's drawing along with brief writings that constitute an archive of process notes on his project.
For The Case Histories: Pierogi / Responsa, his current exhibition at Pierogi, Wilner created portraits from a group of gallery-affiliated artists as a reflection of the unique community that the gallery represents. He invited each artist to produce a responsa, a work in answer to their experience of this process, and he included these works as part of the exhibition.
—Betsy Sussler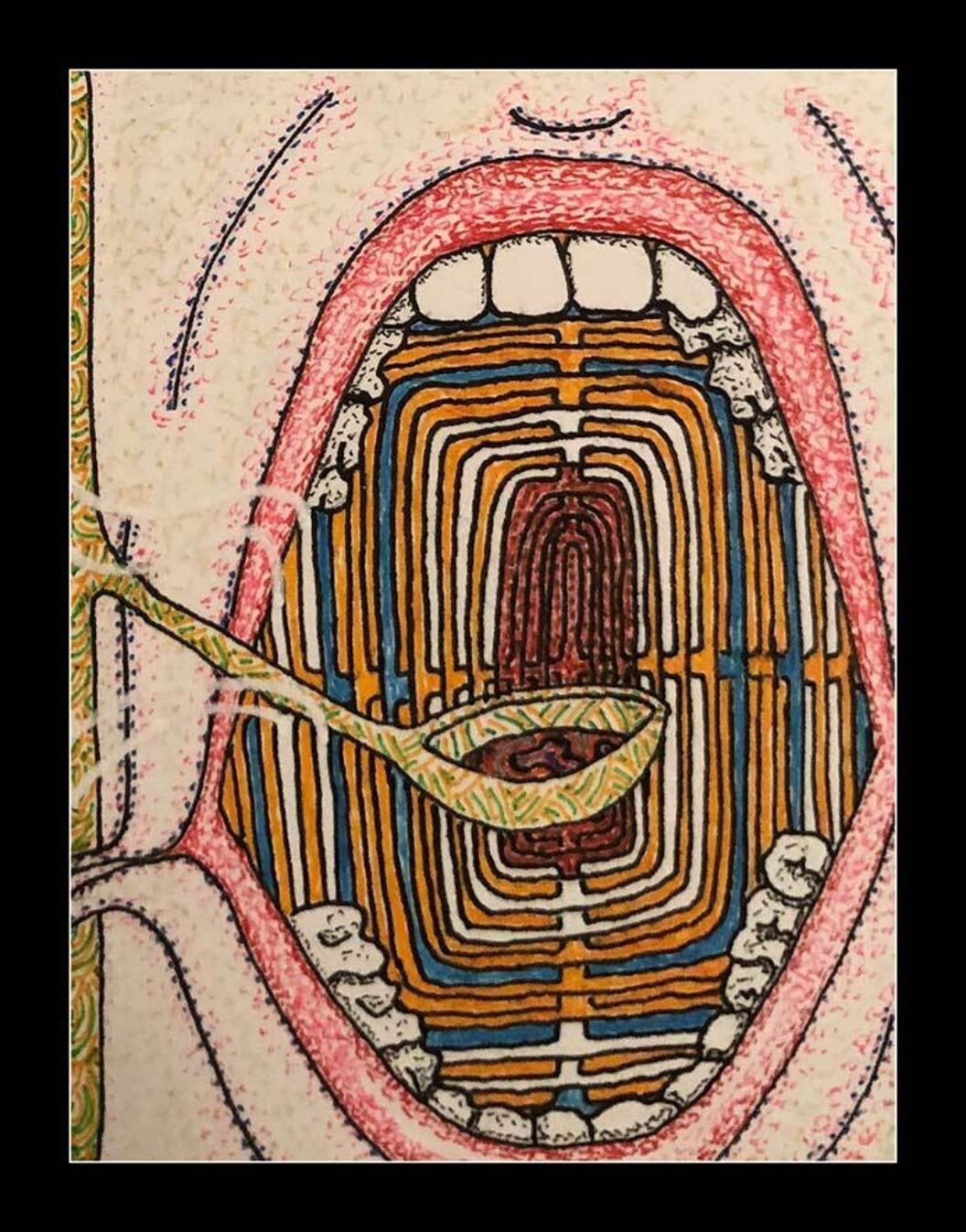 To read without reflecting is like eating without digesting.
—Edmund Burke
His text simply stated that he was behind schedule and stuck in traffic. He hoped for lunch by evening time.

Even by my subject's standards, this was a particularly concise message. It brought into sharp relief an important thread in the trail of his correspondence, namely the issue of food. A day did not pass without some note about the preparation and anticipation of meals. Eating is one of life's great pleasures on a manifest level. I wondered whether it had any deeper significance for my subject.
On a symbolic level, food certainly has a place in metaphor in this situational process. He is "feeding" me his daily missives. In return, I continually strive to make the exchange nurturing to him and to extend this sustenance to viewers of the resulting drawings and the accompanying writings.
I certainly hold with the above words of political theorist and philosopher Edmund Burke in their applications to art as well as reading. I wonder if the delay in his lunch reflects an unintended postponement of the possibility of being nurtured by my reflections.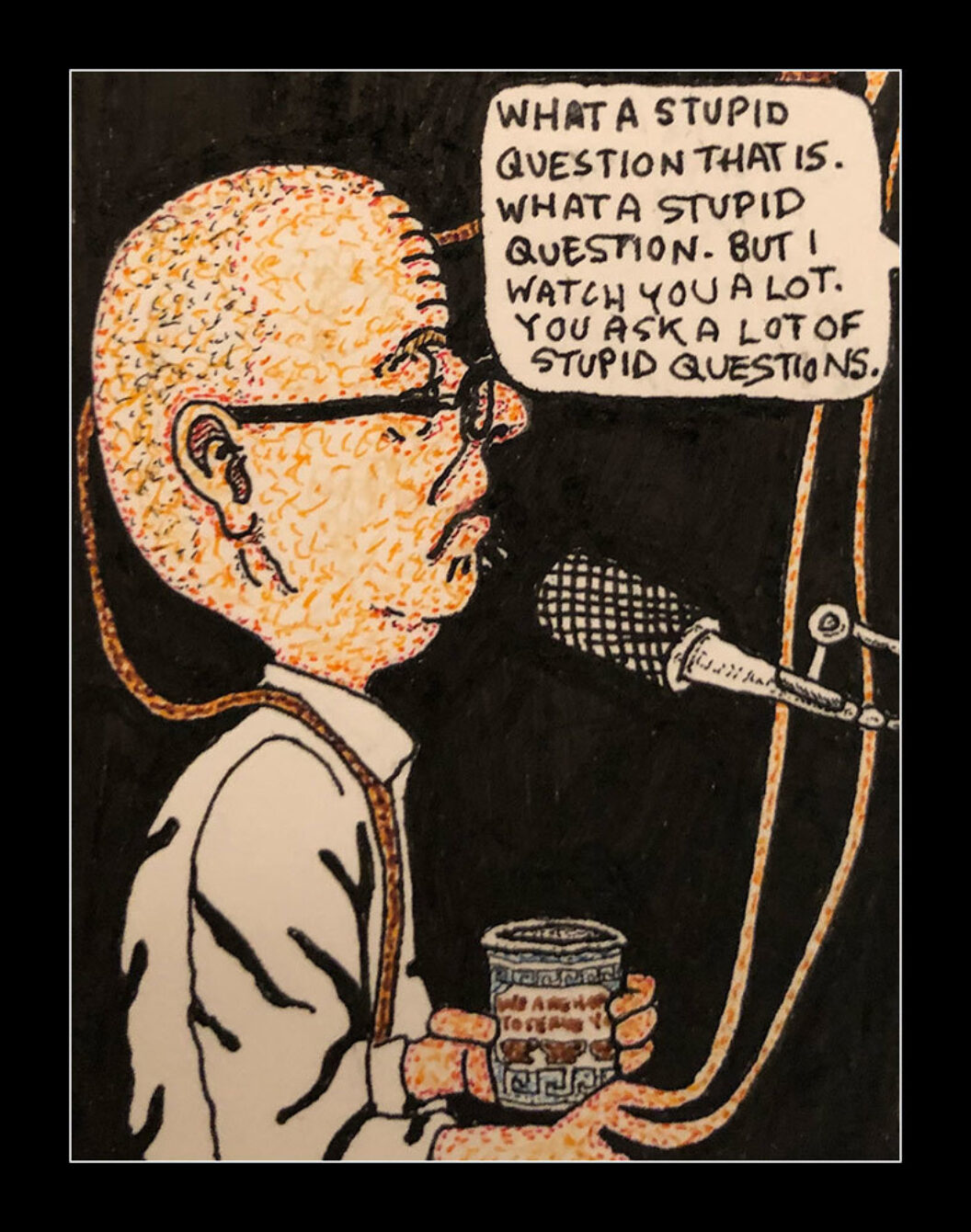 It's not funny anymore.
—Hüsker Dü
His first message saw through the now prerequisite election recounts to a flurry of dismal news about the environment courtesy of our administration. It was followed closely by a list of very recent statements by Trump assaulting some of his usual subjects both individually and collectively. He closed with a satirical comment from Doonesbury.

One of the great tragedies of Trump is the erosion of core values of truth and decency. This in turn limits our capacity for trust on all levels. I wonder to what degree art can counter these destructive forces. Can my drawing sufficiently convey the sense of resignation his relentless brutality has upon us all?
We are relentlessly being sent on the snipe hunt. As Hüsker Dü sings, it's not funny anymore.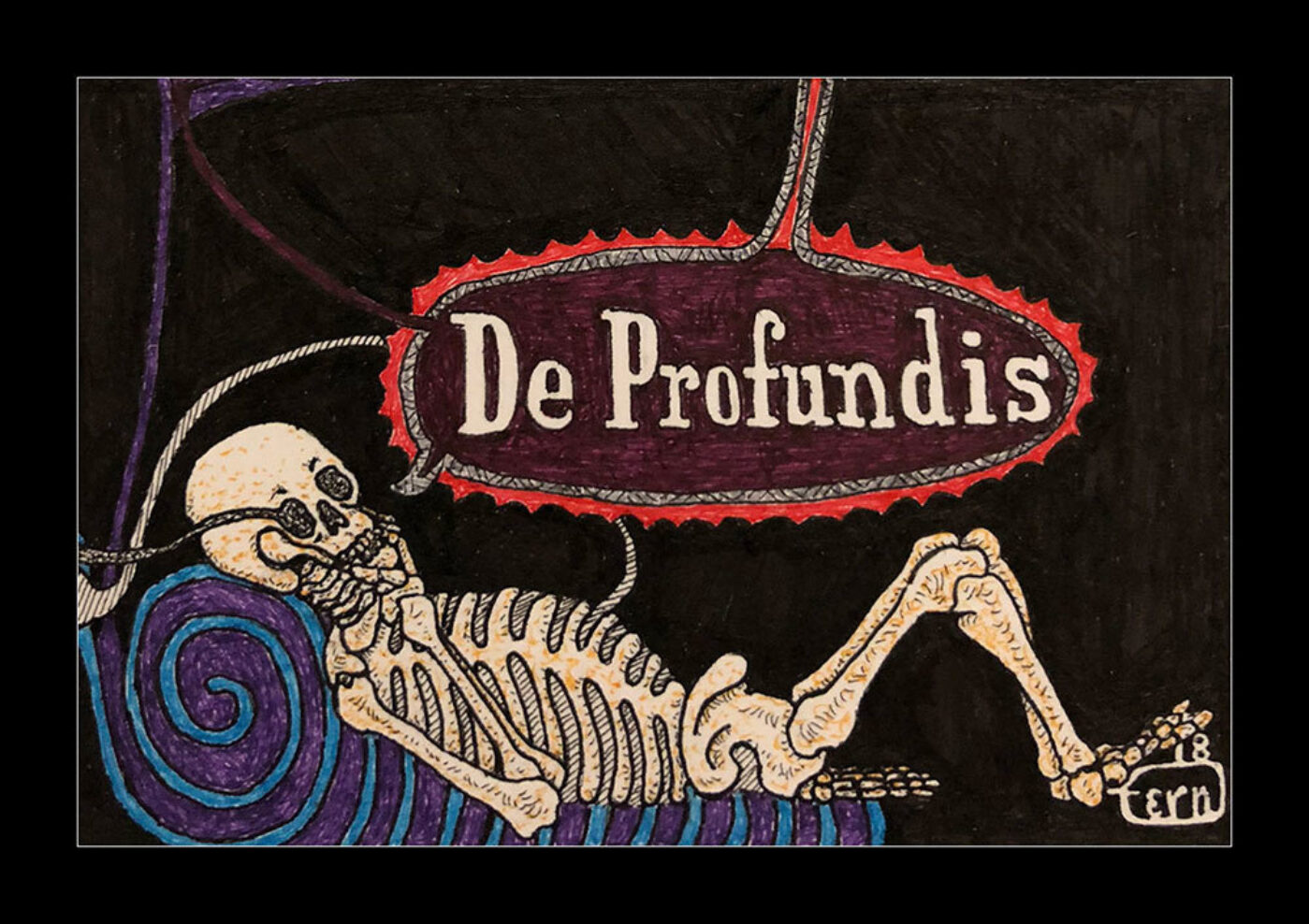 How satisfying it is to leave a mark on a blank surface. To make a map of my movement—no matter how temporary.
—Craig Thompson
The author of the excellent graphic novel/memoir Blankets is on point on several levels in his thoughts about drawing and writing. On the surface, being unable to do exactly that for over a day due to being on the road and at sea was an exercise in frustration. It compelled me to adjust my own parameters, compressing two days into one, and manage my own subjectivity at the crucial conclusion of this month. I regretted this inadvertent exercise of my own power over this situation in the context of my subject's interests and legitimate concerns.

Her penultimate message conveyed a note of initially unexpected alarm. She alluded to feelings well known to artists when at times they feel at a loss for anything profound to say.
I thought about the term "profound." Interestingly, it is derived from the Latin, "before the bottom." Here we were just before we hit the bottom, or the end of our excavational journey together, and she noticed a feeling of creative inhibition. Was it related to feelings about this situational closure? Were deeper feelings about the ending that we all must ultimately face stirred up in this context of inequity and advancing years?
Her concluding email struck a hopeful note about art's possibilities. Craig Thompson's words are indeed profound in their own right. Art is our cathedral.
Martin Wilner: The Case Histories: Pierogi / Responsa is on view at Pierogi in New York City until June 29.
Martin Wilner has exhibited widely and has had three prior one-person exhibitions with Pierogi and two one-person exhibitions at Sperone Westwater. His work has been included in numerous group exhibitions internationally including the Morgan Library and Museum; Jewish Museum, New York; Frances Lehman Loeb Art Center, Vassar College; and University Art Museum, University at Albany, State University of New York. His work has been published extensively and is in many prominent collections including the Whitney Museum, Morgan Library Museum, Los Angeles County Museum of Art, Jewish Museum, and Vassar Art Library. Wilner grew up in New York City and is essentially self-taught as an artist. His academic background is in English literature as an undergraduate at Columbia College, medicine at New York University, psychiatry at the Payne Whitney Clinic/Weill Cornell Medical College, and as Scholar in Psychoanalysis at the New York Psychoanalytic Institute.