Portfolio by Stanya Kahn
Pressurized states of being and strategies of survival.

Discover MFA Programs in Art and Writing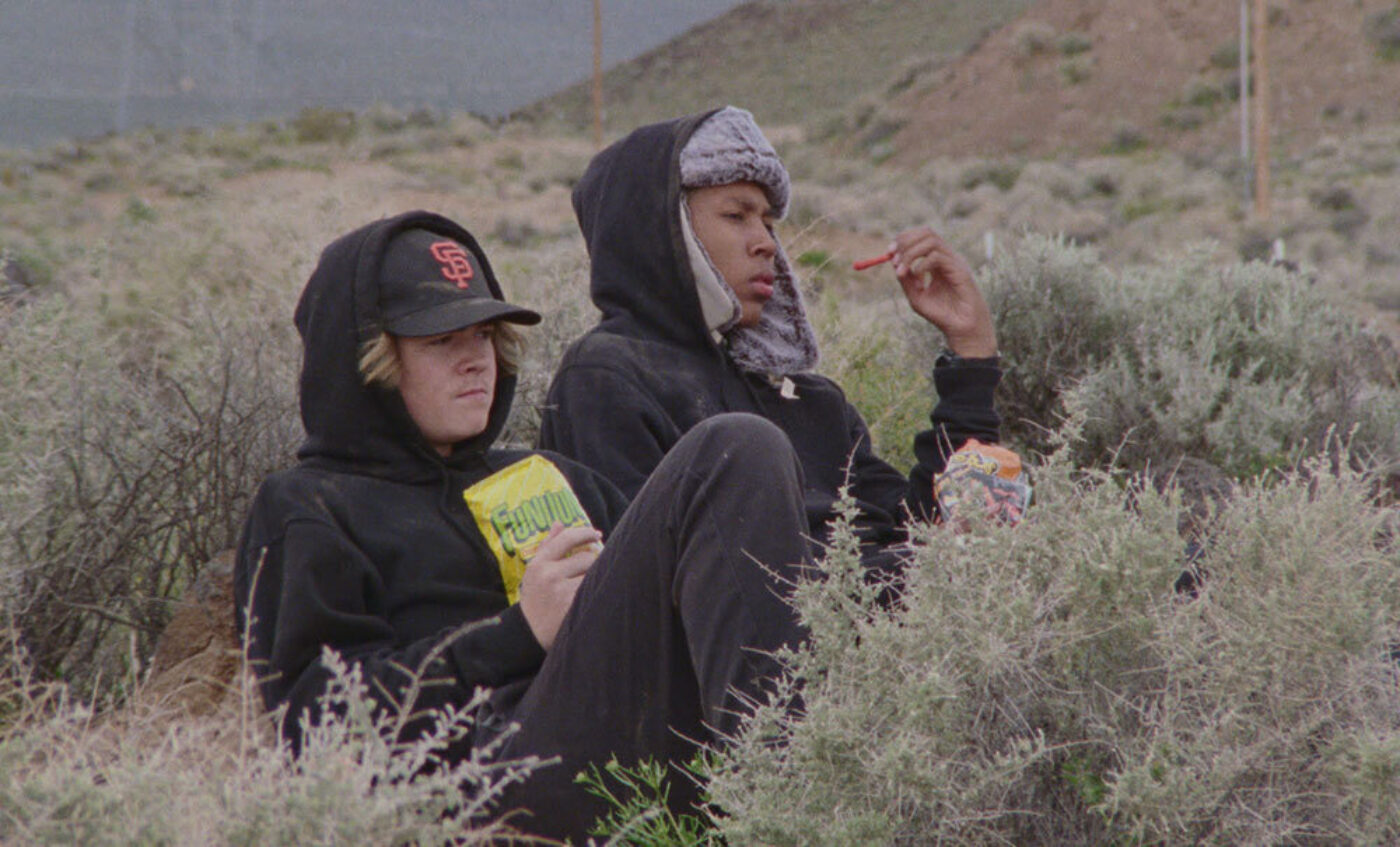 Stanya Kahn has always been politically engaged. Recently, on her Twitter and Instagram accounts, she has consistently posted and reshared vital information for people protesting police murder, brutality, and structural racism. Moreover, she and her son Lenny were out in the streets of LA protesting after the murder of George Floyd; and they, like many of the other protestors, were physically and mentally vulnerable in the face of a militarized police force.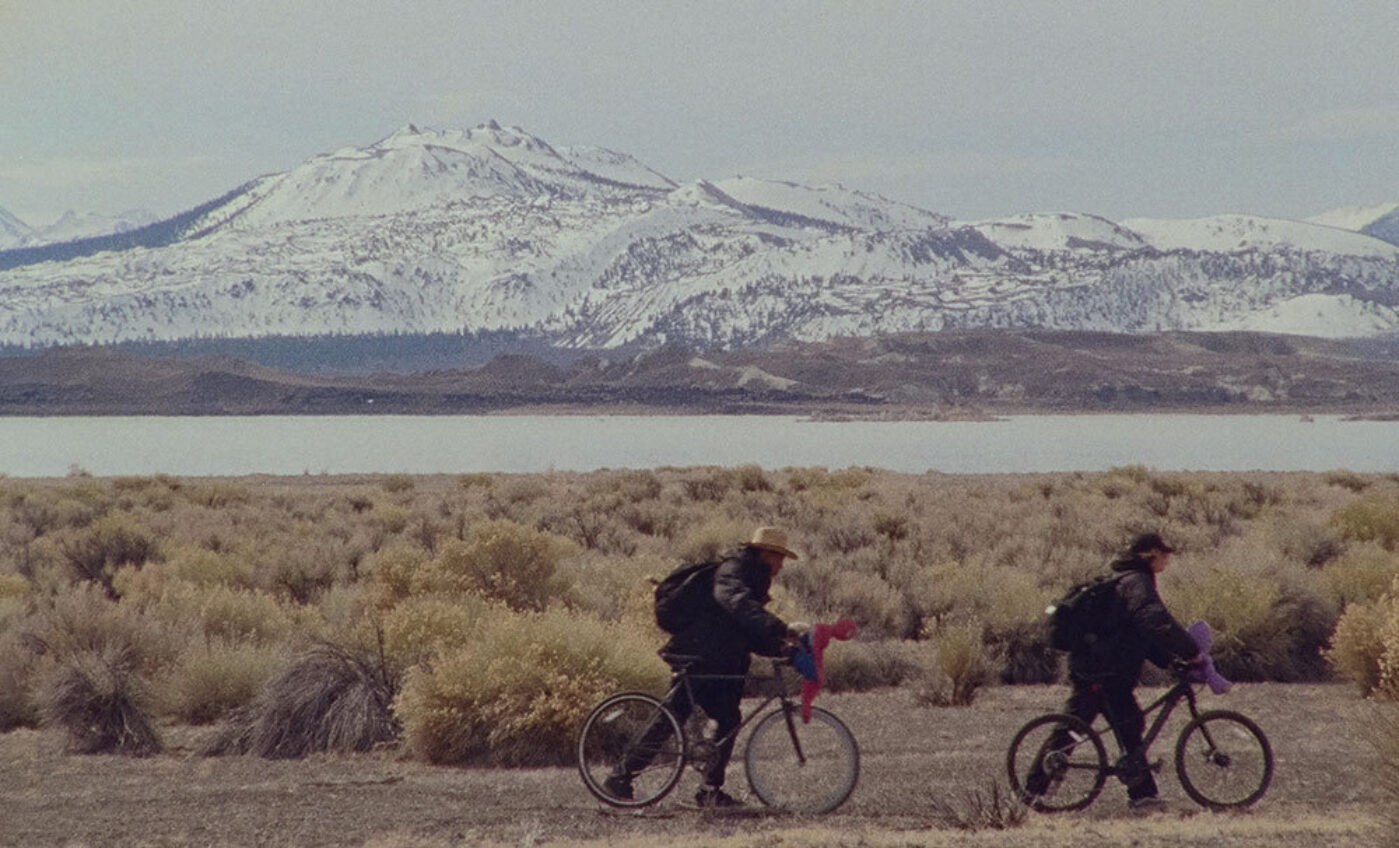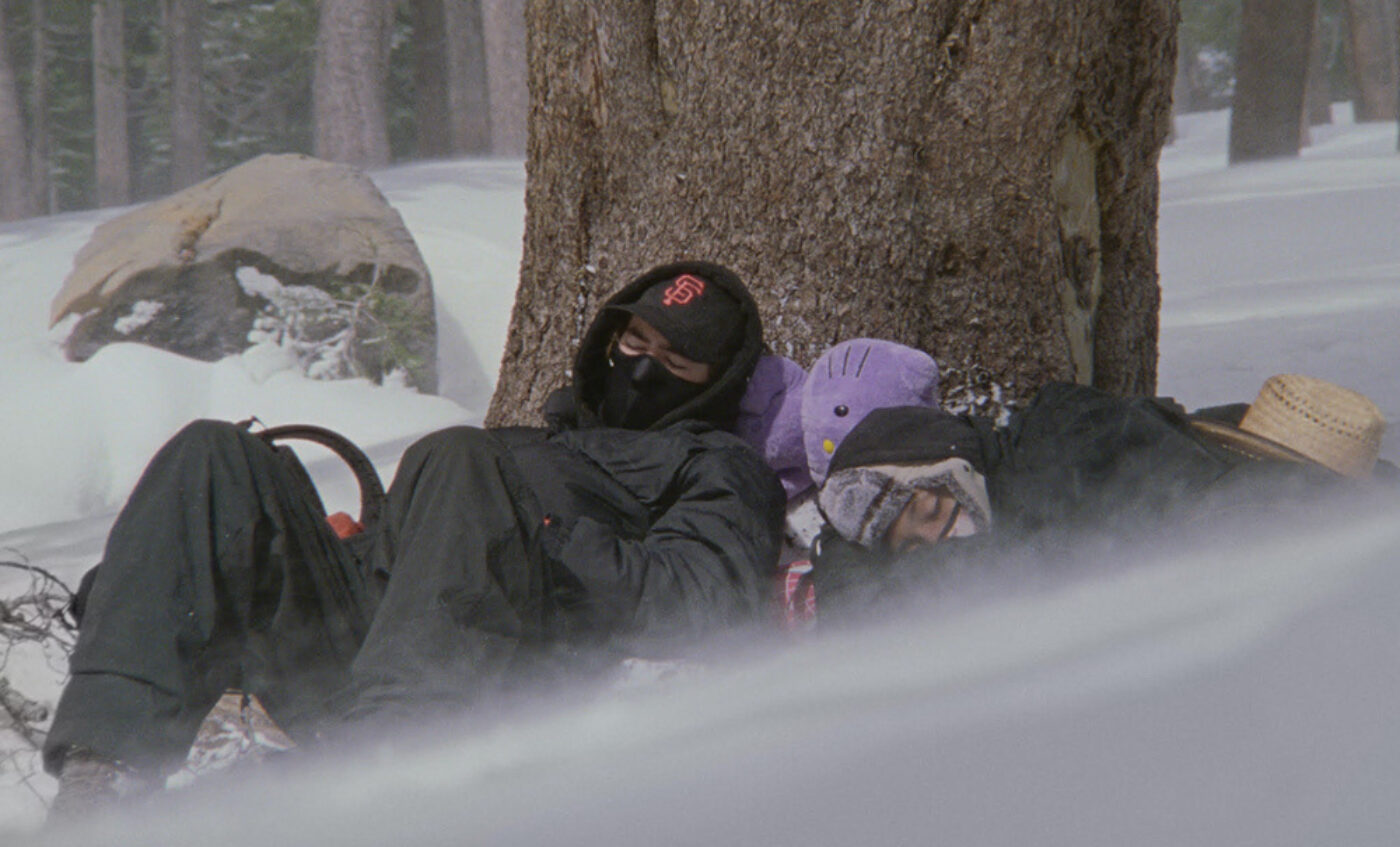 Kahn generously allowed me to watch her new short film No Go Backs (2020) in her studio months before quarantine and the renewed call to defund the police. The film, which stars Lenny and his friend Elijah, is grand in scale and in its emotional heft, with no dialogue and only a haunting soundscore. Kahn follows the teenagers as they make their way through bleak and beautiful California landscapes—"Man" or "boys" against the elements—and trace a terrain pockmarked by more than a century of conflicts over water. Sometimes masked—as if perhaps they have fled a pandemic or have gone incognito against a surveillance state—the boys' epic journey is heavy with the weight of whatever they have left, while never pointing directly to it.
For me, a start to defining the politics of No Go Backs might be that every reviewer has forgotten or neglected the fact that Kahn is invisibly on this journey with Lenny and Elijah. She too is hot, cold, sore, bug-bitten, optimistic, bloodied, exposed, aware of the privilege of movement, and only partially protected by the camera. This kind of emotional and visual simultaneity is characteristic of all of Kahn's work, most notably Stand in the Stream (2011–17), a documentary filmic collage of recent activist movements that also follows the deteriorating health of Kahn's activist mother.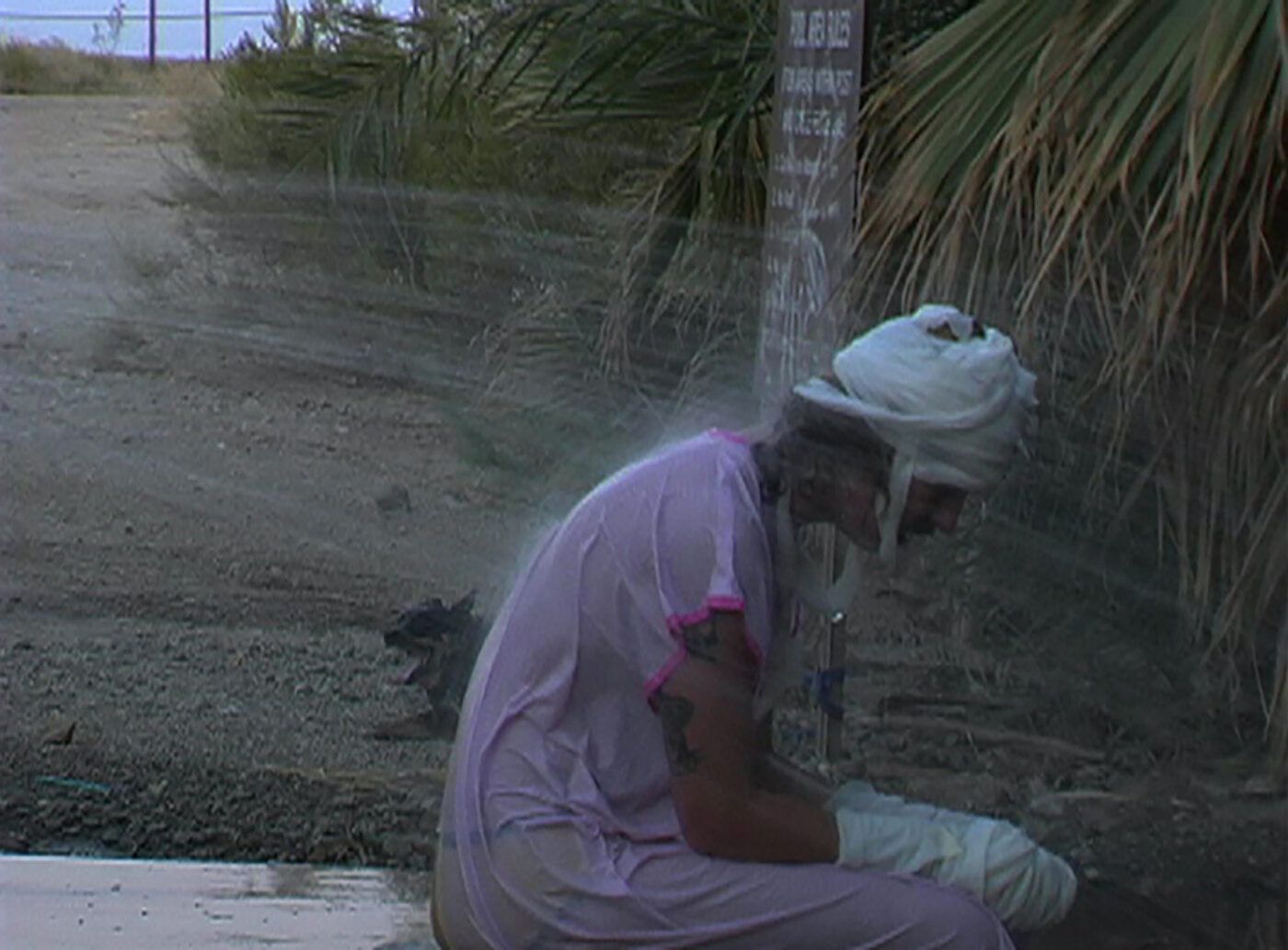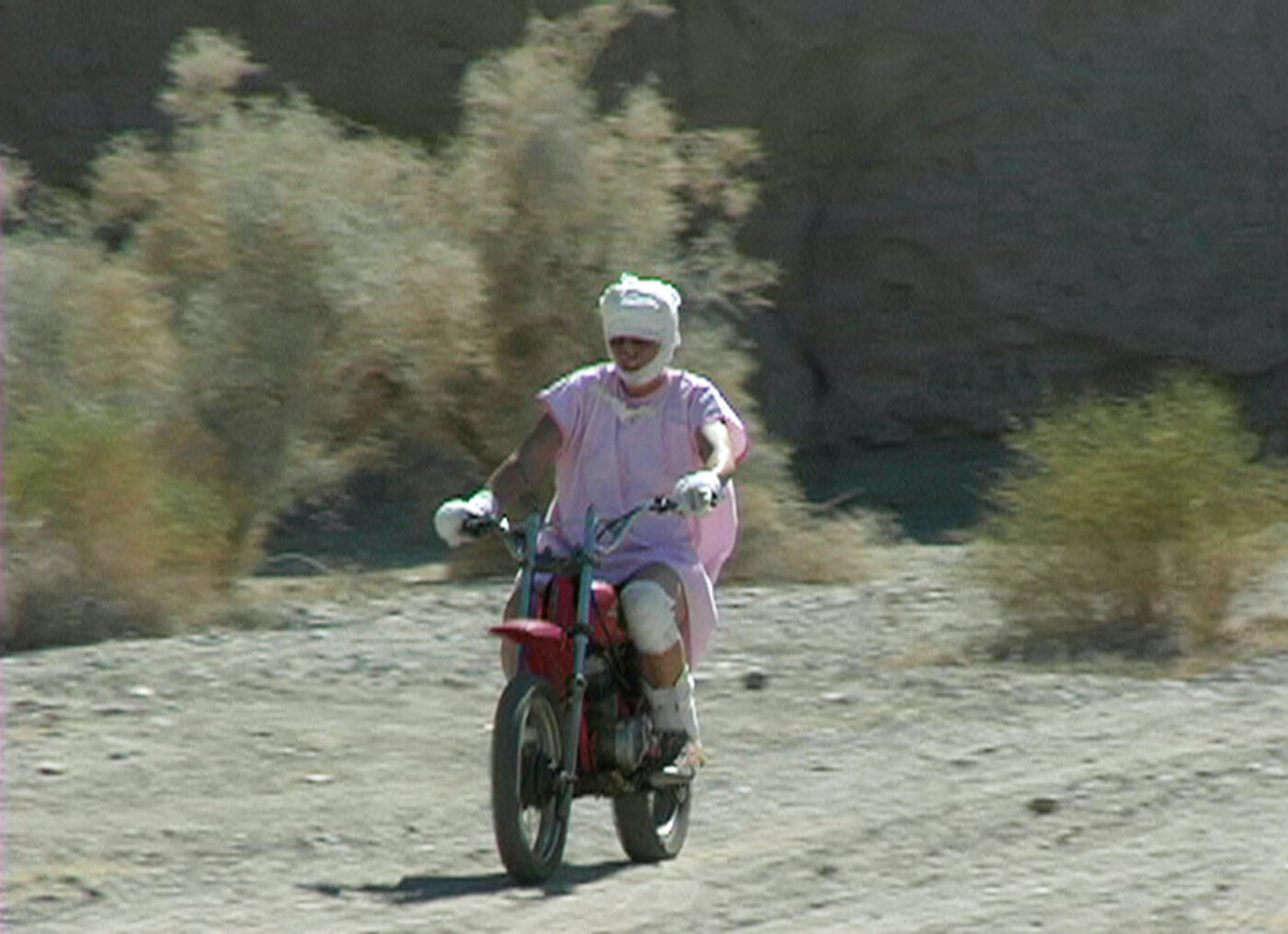 In It's Cool, I'm Good (2010), we do see Kahn's wounds, though in this case they are fictionalized, and we do not know their source. Kahn, entombed in bandages, braces, and oozing prosthetics, clumsily (but charmingly perhaps) hits on her various nurses. At one point, the camera lingers on Kahn's exposed back covered in flies, as if she were already a carcass. Her intermixing of footage of police responding to some unknown crime on the ground and in the ubiquitous helicopters overhead suggests that any erotics associated with Los Angeles—freedom, hot lesbians everywhere, a yard, a car that can take you out of town, flirting in a desolate Wienerschnitzel parking lot, a liberal utopia—are bandaged, encased by airborne spotlights and Ford Crown Victorias. Those agents of motion, these agents of violence, as we have seen, as Kahn and Lenny saw firsthand, are as much a part of any portrait of Los Angeles as the land and the sunset.
—William J. Simmons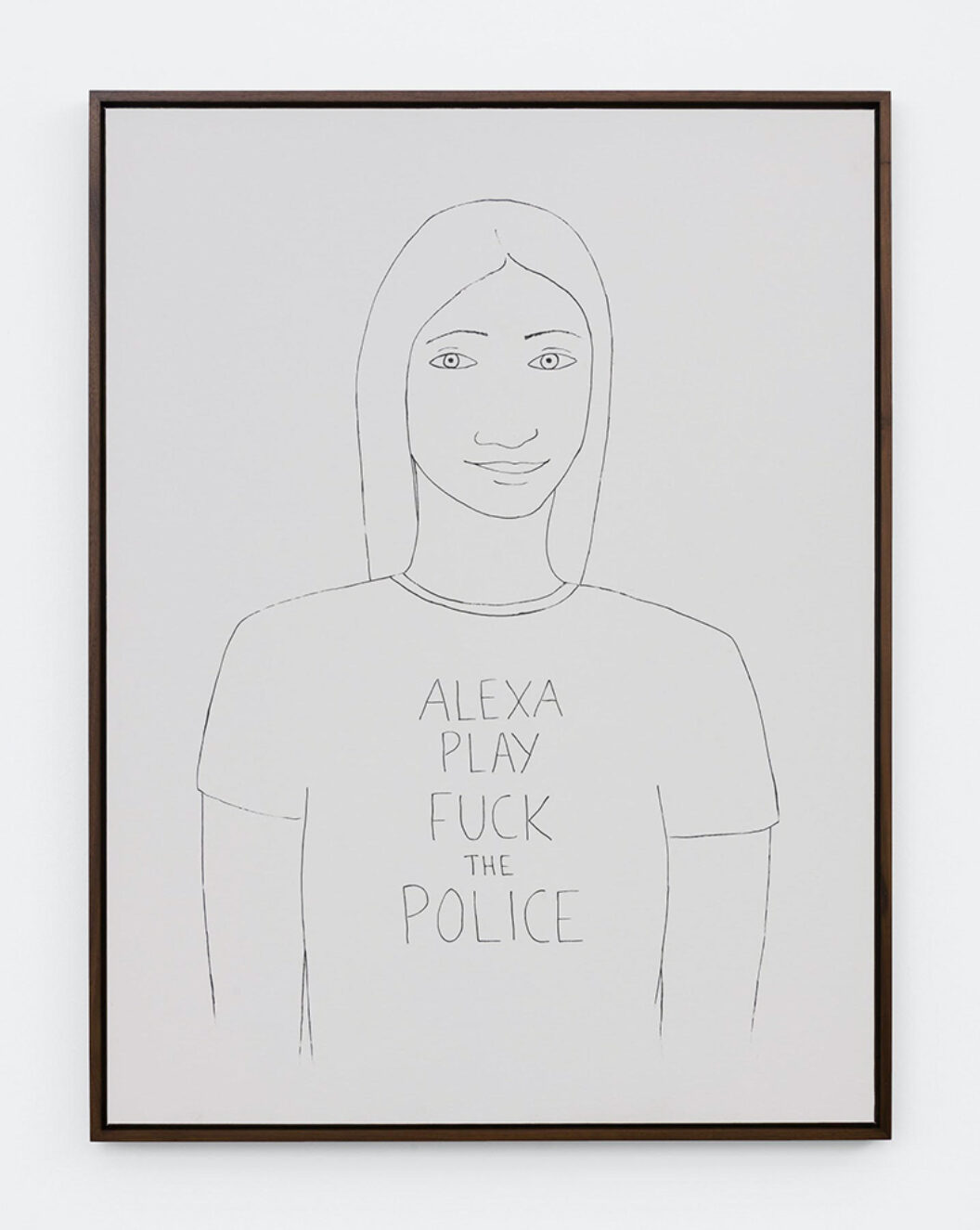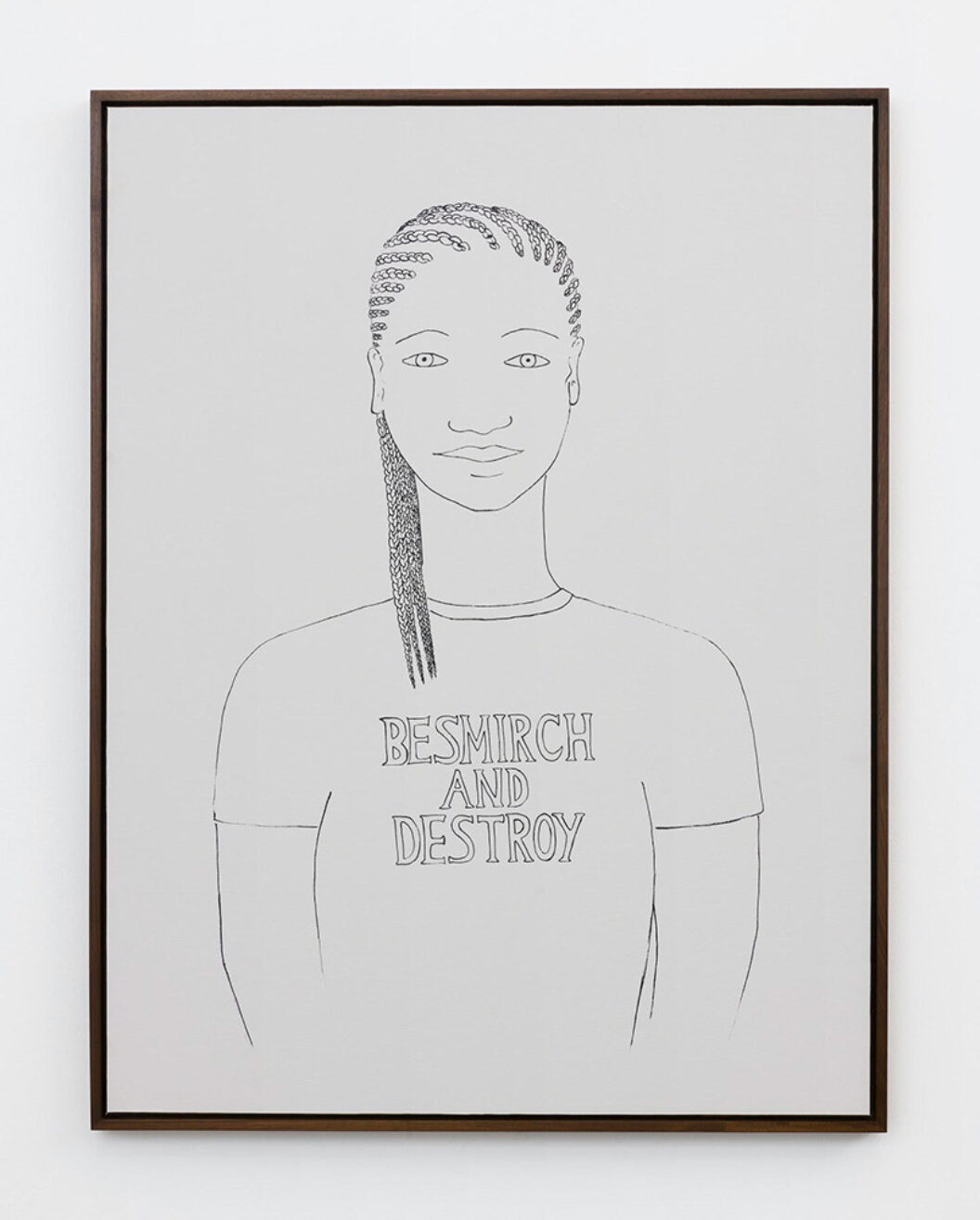 Stanya Kahn responds:
There's a way all three works are connected. They're each sort of dreamlike narratives with critical issues embedded inside them, from the more metaphoric It's Cool, I'm Good, in which a severely injured protagonist traverses the traumatized geography of LA, to the more dense, kaleidoscopic docufiction Stand in the Stream, shot over the course of six years and following shifts in political movements, digital landscapes, the raising of a son, and the death of a mother. All of them invoke pressurized states of being and strategies of survival, which is clearly what I'm most obsessed with. Ha, ha.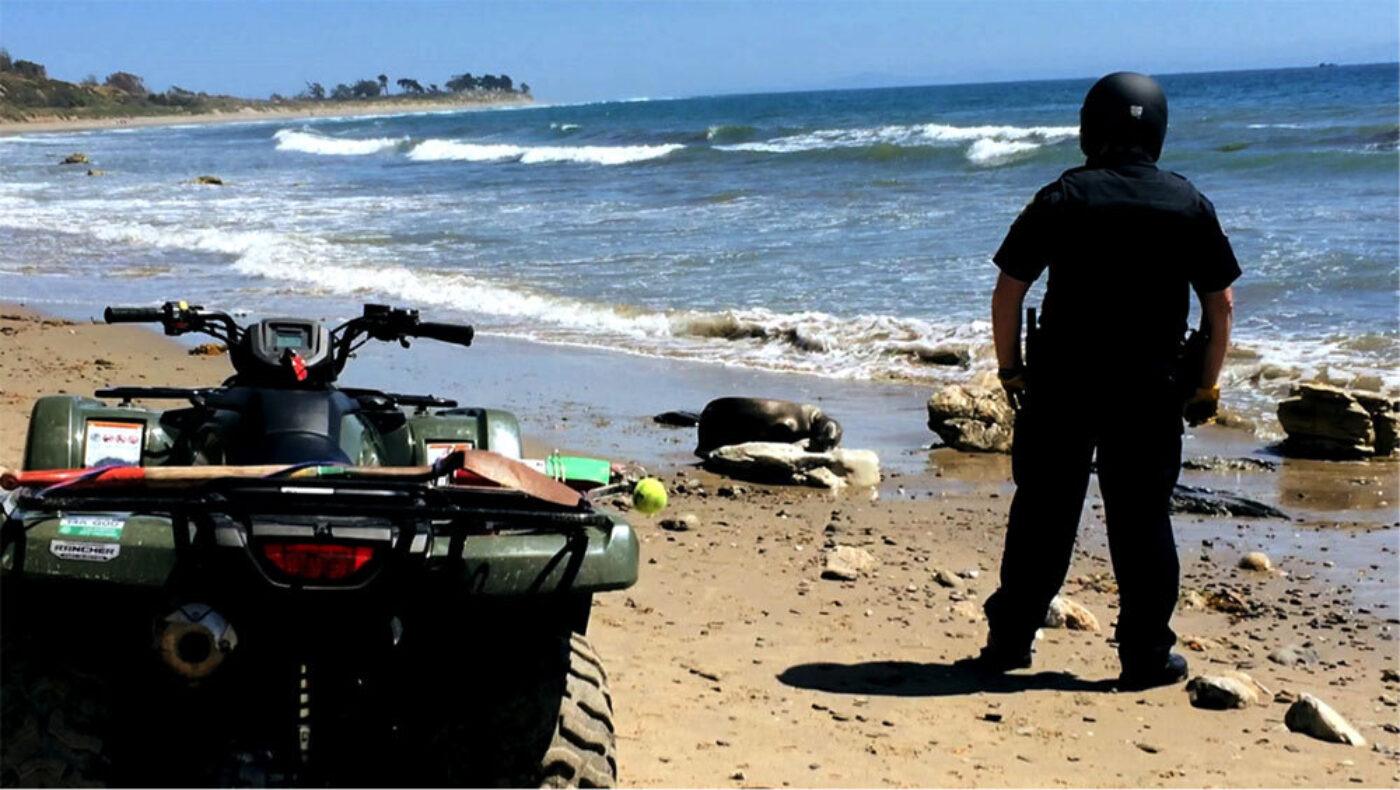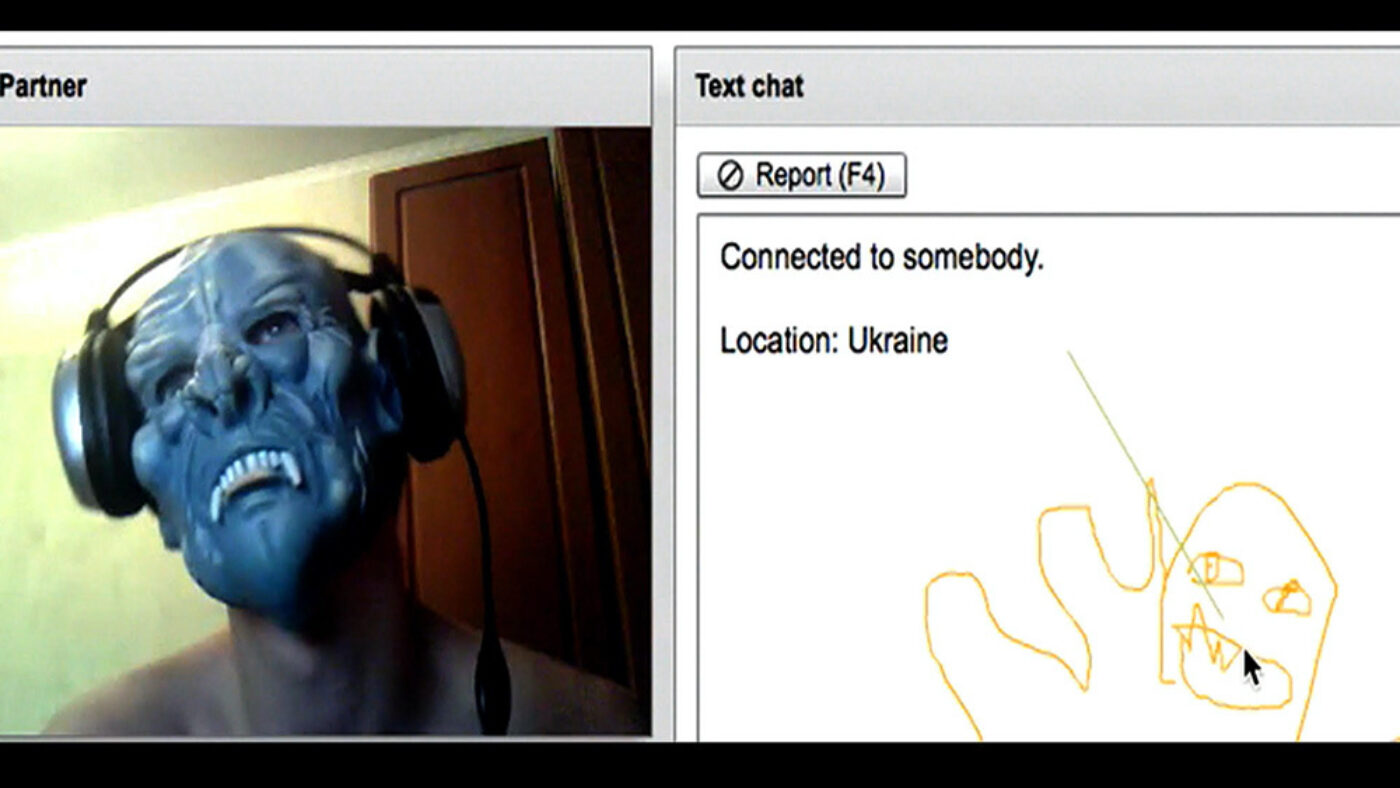 No Go Backs could be a quiet sequel to Stand in the Stream, and also circles back to It's Cool, I'm Good, albeit with less punk rock humor. Where Stand in the Stream shows us the state, capitalism, and resistance movements in vivid detail, No Go Backs lets the viewer assume those conditions as givens. Vulnerability, power, and resilience in the face of death or collapse run through all three films, set within the massive power (and increasing vulnerability) of the earth itself. And now the kids carry it forward.
Stanya Kahn: No Go Backs is on view at the Institute of Contemporary Art, Los Angeles until January 10.
William J. Simmons is a writer and curator based in Los Angeles and New York.