Creating an aesthetic rupture in systems of exchange.

Discover MFA Programs in Art and Writing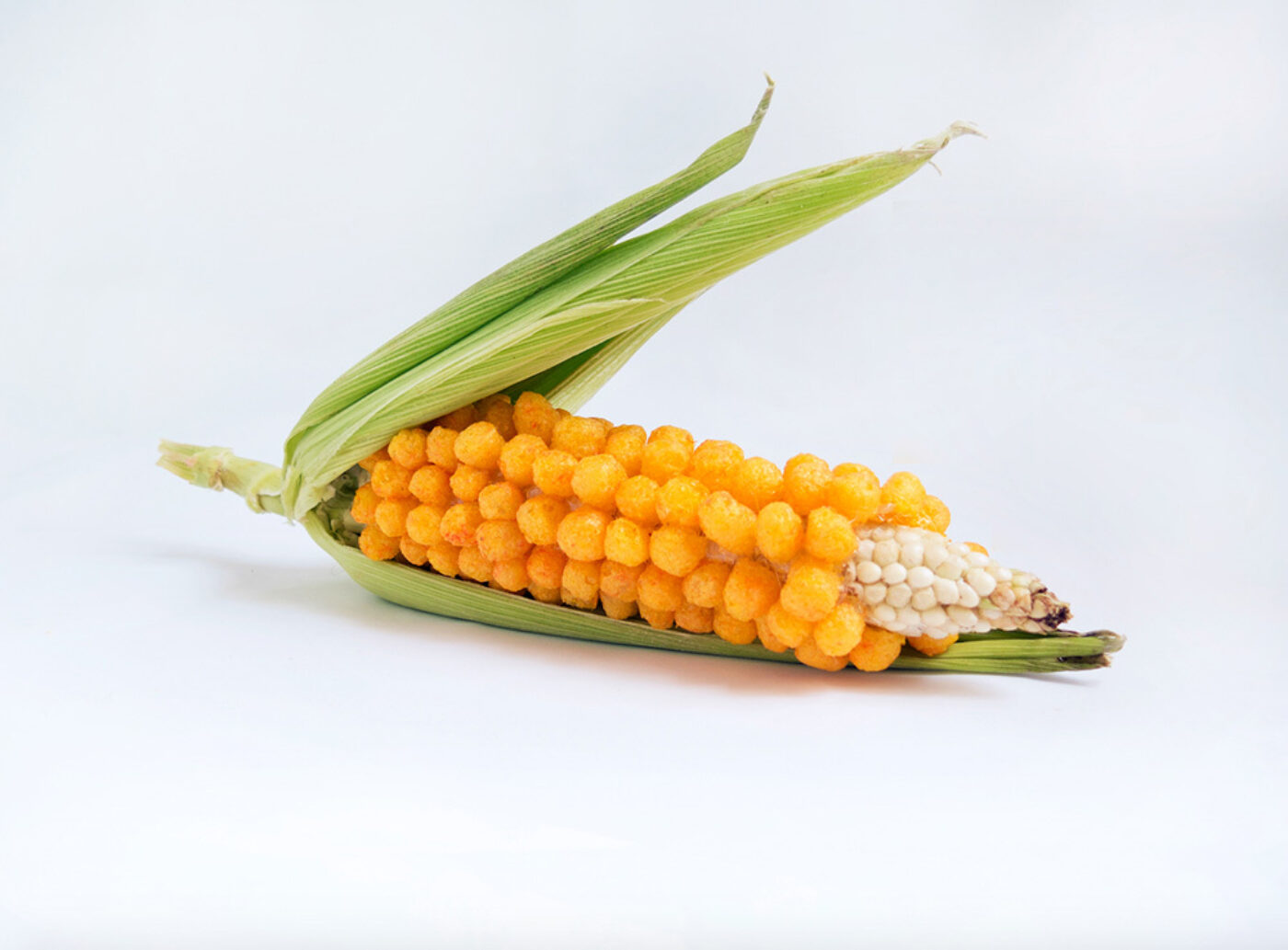 I like to think that my work is about worldly things—improvisation, reuse, and reconfiguration are at stake. I am interested in everyday urban constructions such as the decorative and practical use of quotidian materials, both of which mirror the socioeconomic and cultural realities of a people. I try to understand how ordinary objects participate in a culture, their uses, and the dialogues they form with one another. My compositions create a rupture in normality.
I developed the works Maíz and Hasta Tepito (both 2017) in Mexico City. For Maíz (Corn), I built a yellow corn made with Cheetos, with proportions similar to a popular corn sold in Mexico but imported from the United States. I photographed the object and printed 1,000 postcards that I distributed to informal merchants in the city's main tourist spots. All the proceeds were kept by the sellers. Continuing my interest in systems of exchange, I developed Hasta Tepito (which imperfectly translates to "Until Tepito") from a conversation I had with a taxi driver in Mexico City. The driver warned me not to visit the "dangerous" neighborhood of Tepito, not knowing that the reason for my trip was precisely to study the popular markets of the city.
This interaction motivated me to create a kind of game to get to Tepito, with certain rules. First, I followed people who carried large bags, assuming they were part of a natural flow of merchants. People also could not know they were being followed, and if they noticed the camera I would stop filming. Through this game, I investigated one of the effects of globalization: a fusion of objects, people, and their paths in an urban space.
By studying material culture and the effects of globalization, I select globally ubiquitous materials and actions that seem to have an inherent affinity, as if they have desires to exist together in the world. I believe objects are loaded with messages. Through this process, I subvert their original meanings, seeking compositions with new values and a certain grace. I am also interested in disrupting these objects' systems of exchange and the ways in which they exist.
——-
Gosto de pensar que meu trabalho é sobre as coisas do mundo: a improvisação, a reutilização e a reconfiguração estão em jogo. Me interesso pelas formas cotidianas da construção urbana, pelos usos decorativos e práticos dos materiais que refletem as realidades socioeconômicas e culturais de um povo. Busco entender como objetos ordinários se comportam na cultura e os diálogos que formam entre si. Minhas composições criam uma quebra da normalidade.
Os trabalhos Maíz e Hasta Tepito foram desenvolvidos em 2017, no México. Para Maíz construí um milho amarelo feito de Cheetos, com proporções similares a um milho natural vendido no México, só que importado dos Estados Unidos. Fotografei o objeto e imprimi mil cartões-postais que foram distribuídos entre vendedores ambulantes em pontos turísticos da cidade. Toda a renda dos cartões foi revertida aos vendedores. Continuando meu interesse em sistemas de troca, desenvolvi Hasta Tepito a partir de uma conversa que tive com um taxista, após deixar o aeroporto da Cidade do México. O motorista sugeriu que eu não visitasse o "perigoso" bairro Tepito, sem saber que o motivo da viagem era estudar os mercados populares da cidade.
Essa interação me motivou a criar um "game" a caminho de Tepito, com certas regras. Segui pessoas que levavam sacolas grandes, imaginando que elas participavam do fluxo de comerciantes. As pessoas não podiam saber que estavam sendo filmadas e se percebiam a minha presença a gravação era interrompida. Através desse "game," investiguei um aspecto da globalização: a fusão de objetos às pessoas e seus trajetos na cidade.
Através do estudo da cultura material e da globalização, seleciono materiais com características globais para que eles se unam como que por conta própria, a partir de novos desejos. Acredito que os objetos já estejam carregados de coisas a nos dizer. Subverto os seus significados originais, buscando composições com novos valores e certa graça. Me interesso também em intervir nos sistemas de troca desses objetos e nos modos em que eles existem no mundo.
Hasta Tepito is on view at AnnexB and The Bridge Project at b[x] Gallery in New York until October 5.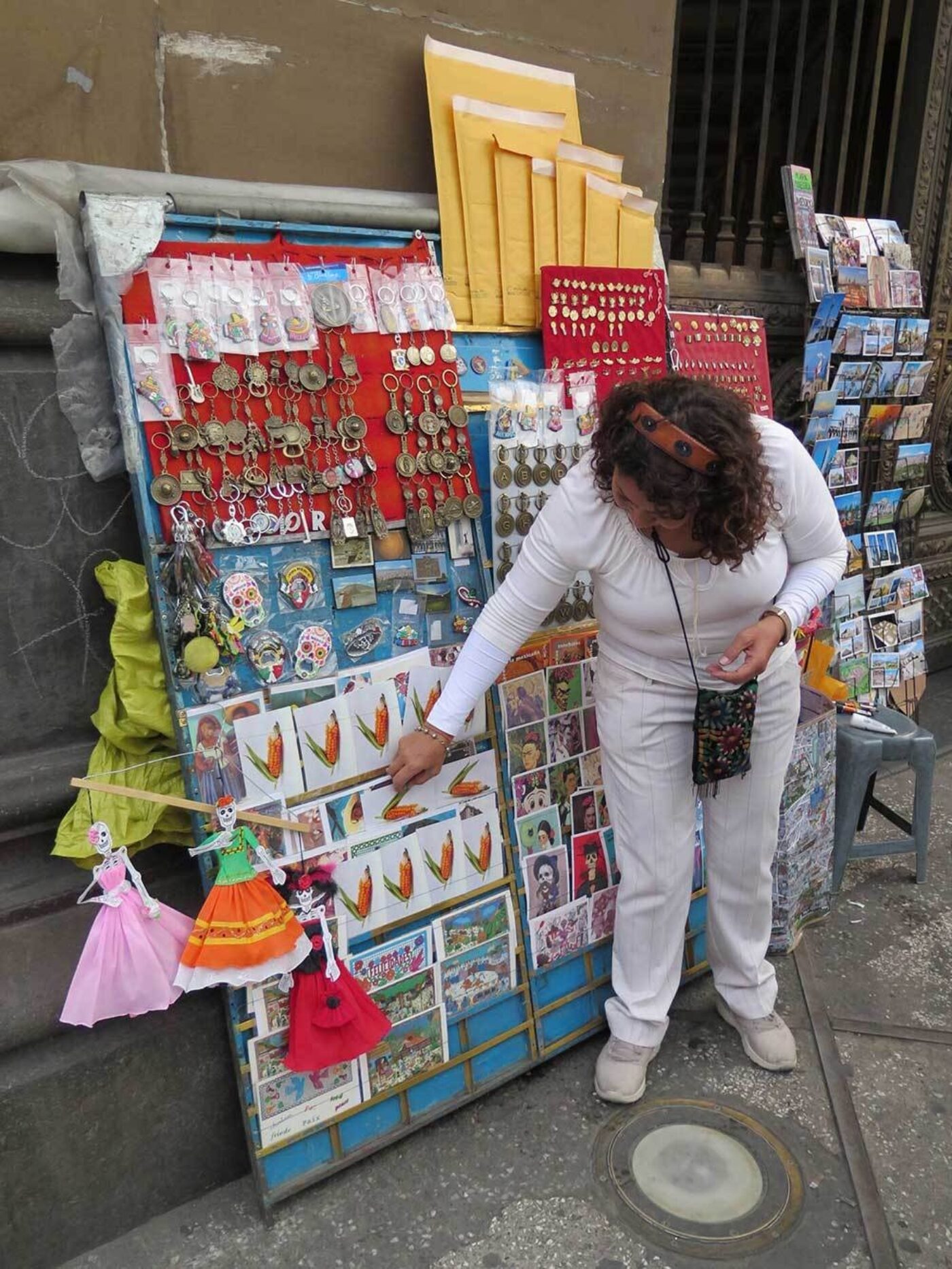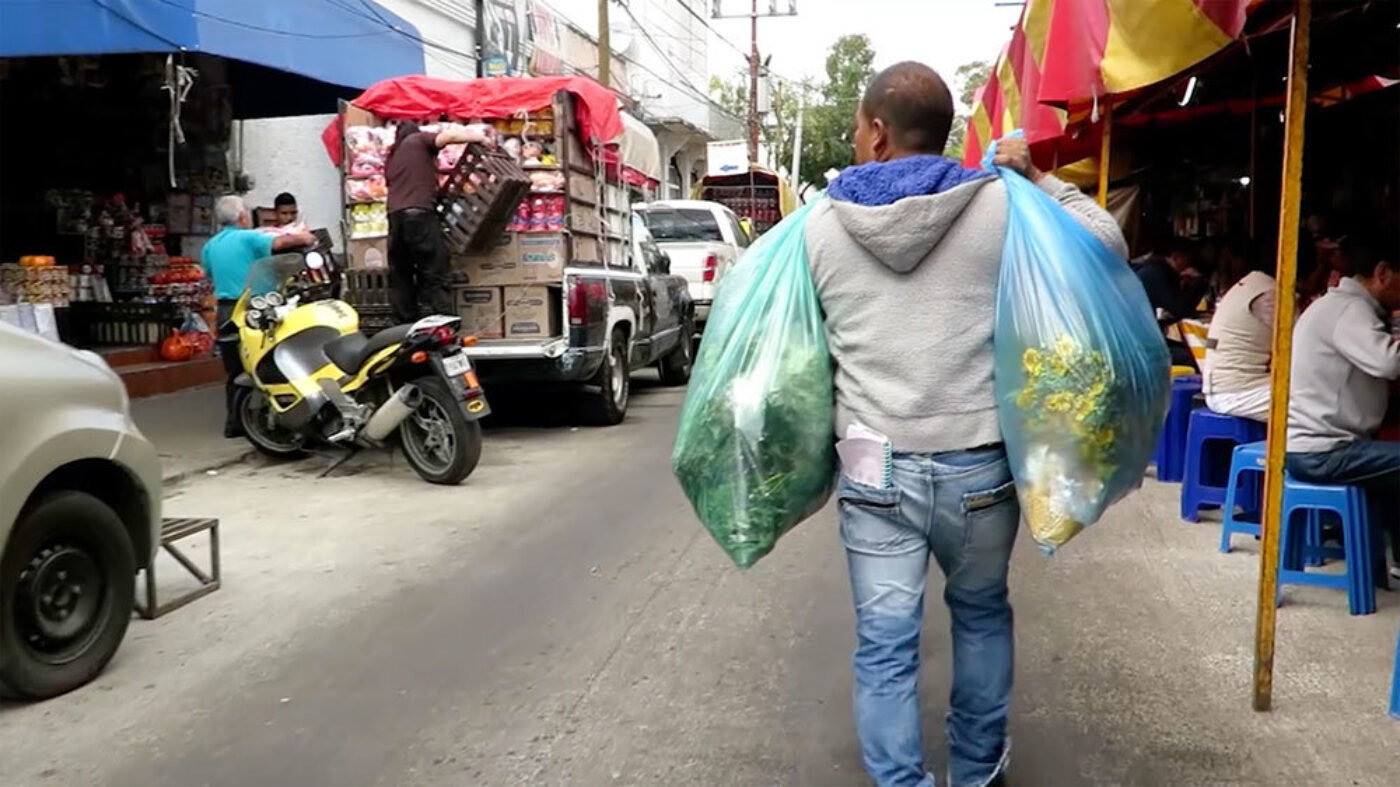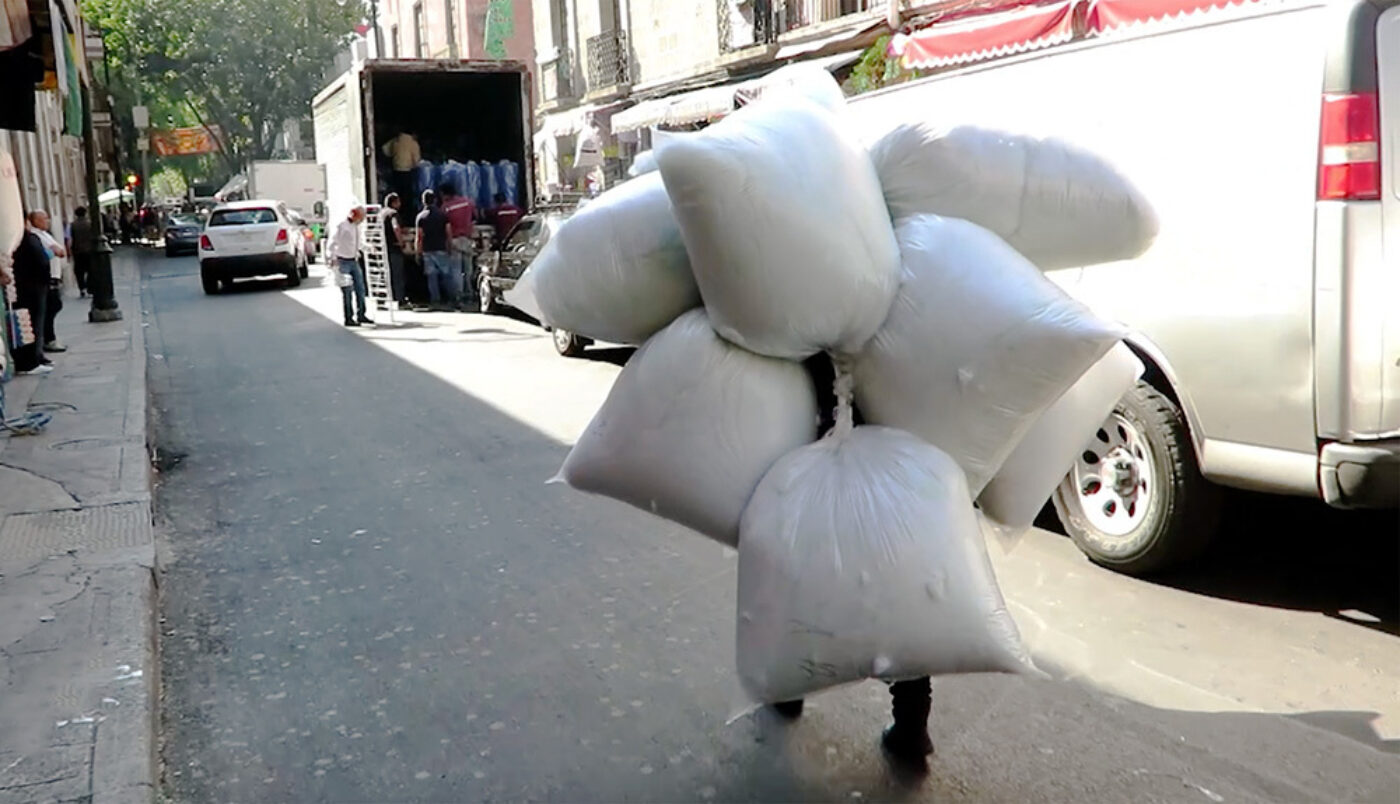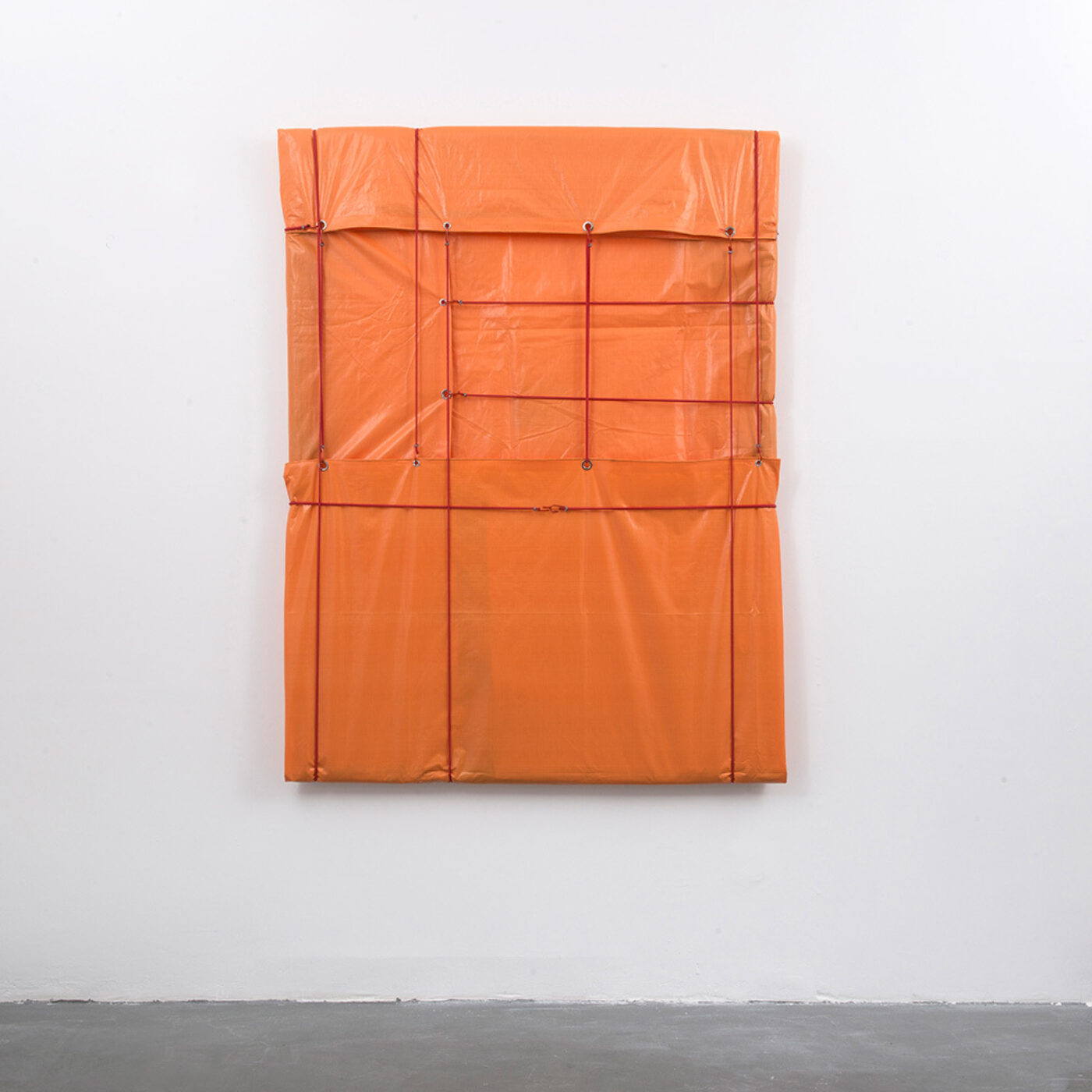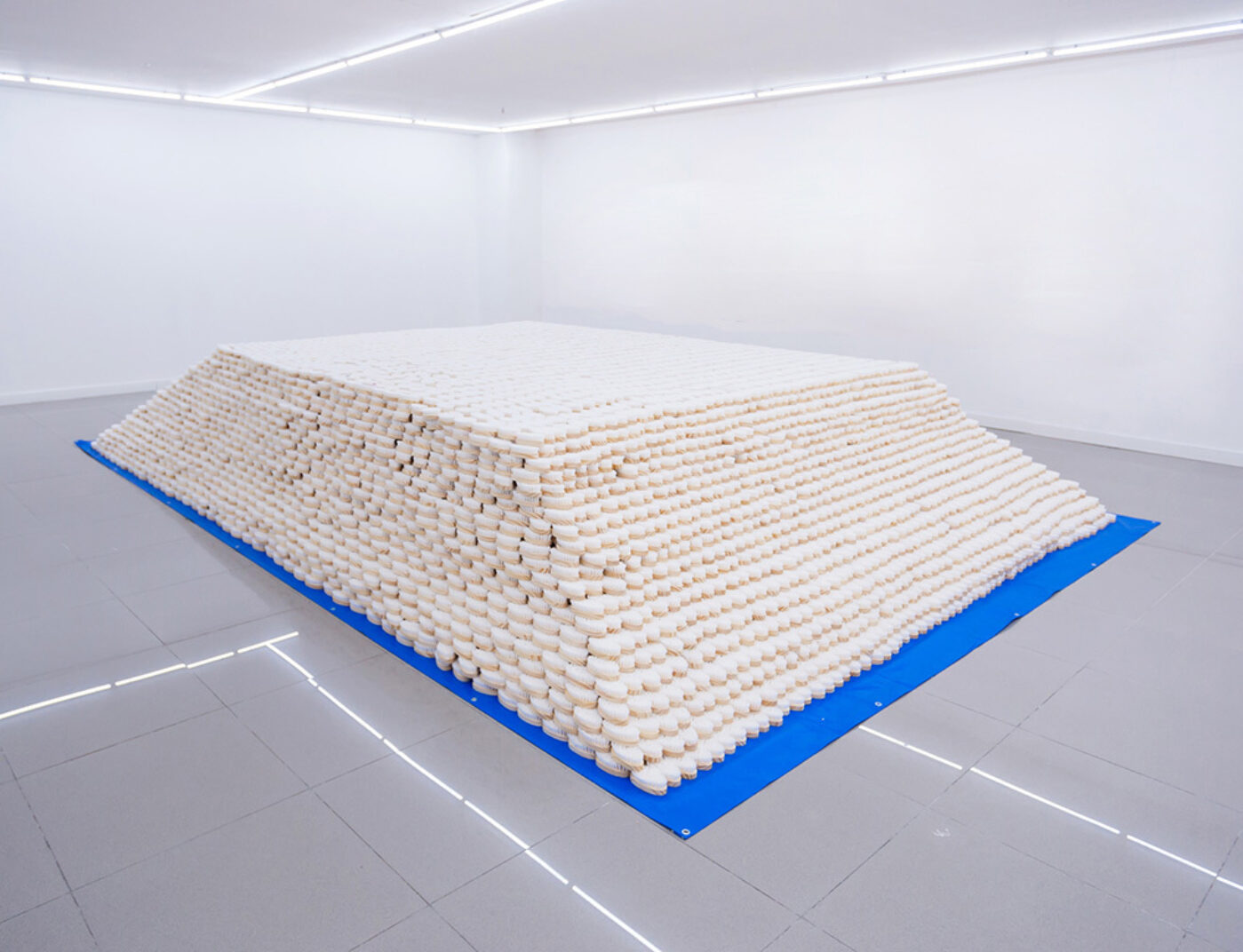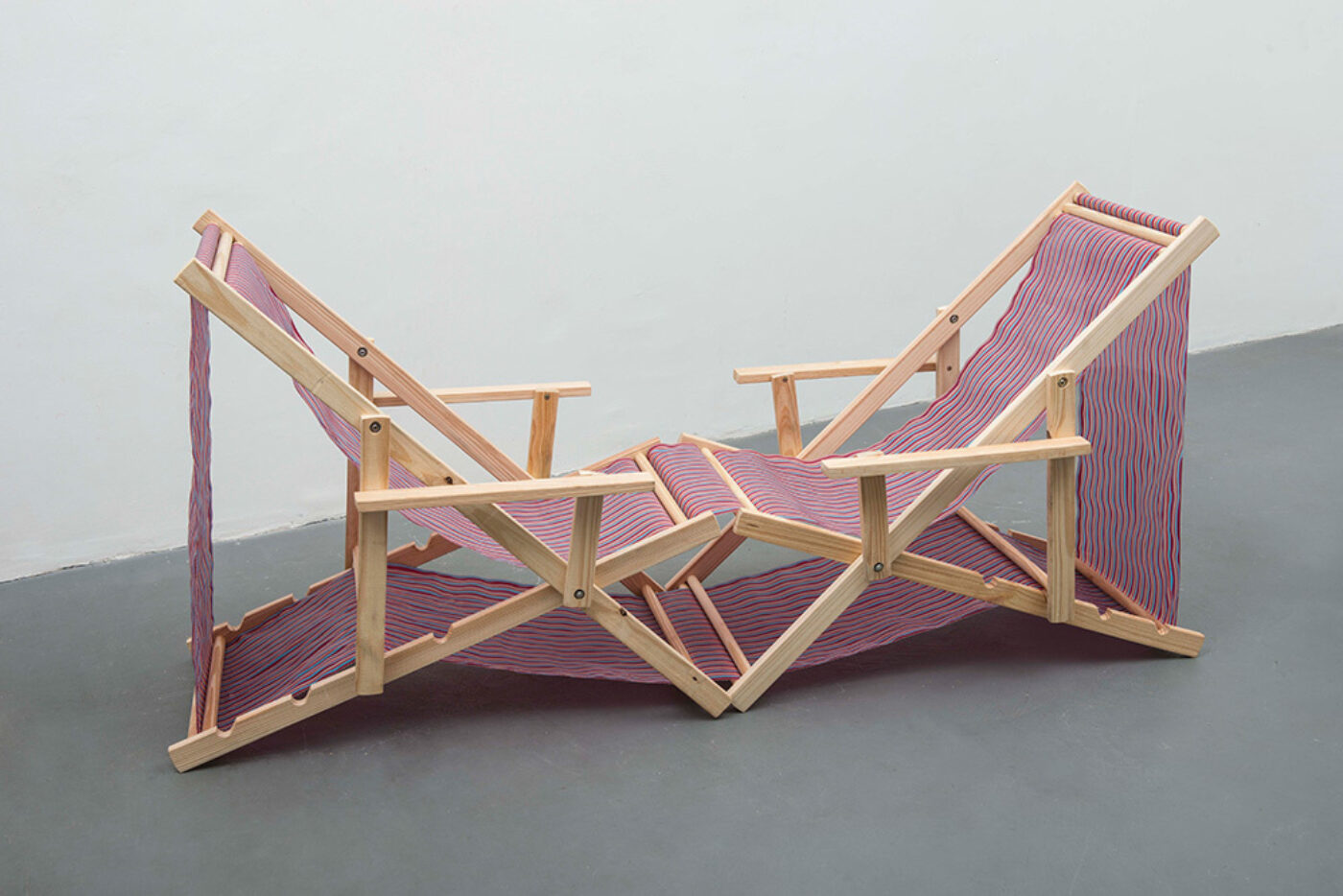 Mano Penalva (Salvador de Bahia, Brasil, 1987) documents material culture, behavior changes, and globalization. His artwork, deliberately nonrepresentational, allows materials to dictate form and come together on their own. He has degrees in Social Communication and studies in Social Sciences from the Pontifical Catholic University of Rio de Janeiro, and frequented the art lectures at Parque Laje, Rio de Janeiro. He has exhibited his work in Latin America, the United States, and Europe, including solo shows at Requebra, Frederic de Goldschmidt Collection (Brussels, 2018); truk(ə), Soma Galeria (Curitiba, 2018), Estado Sul, Camelódromo (Porto Alegre, 2017); Andejos, Museu de Arte de Ribeirão Preto (2017); Balneário, Central Galeria (São Paulo, 2016);  and the group shows O Maravilhamento das Coisas, Galeria Sancovsky (São Paulo, 2018); A Bela e a Fera, Central Galeria (São Paulo, 2017); Hecha la ley, hecha la trampa, Hangar (Barcelona, 2017); Simphony of Hunger: Digesting FLUXUS in five movements, A PLUS A Gallery (Veneza, Itália, 2015); and CONTRAPROVA, Paço das Artes (São Paulo, 2015).