Portfolio by Jane Benson
Sculptural works that investigate nature, color, and sound.

Discover MFA Programs in Art and Writing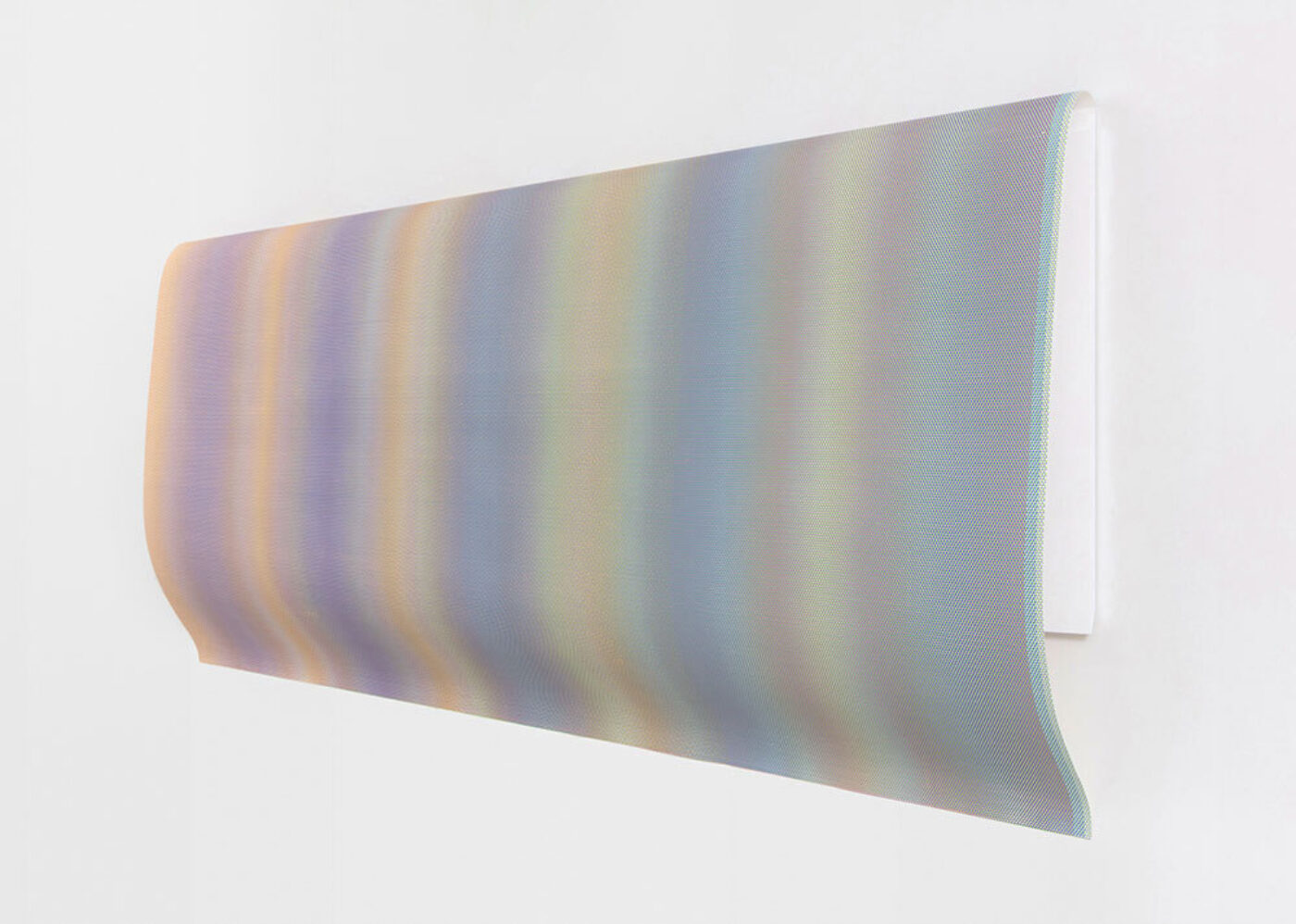 I first met Jane Benson in 2003, while she was constructing an indoor waiting room situated outdoors at Socrates Sculpture Park. The previous year, I had seen her artwork in the lobby of the World Financial Center which was overrun with Happy Faux Flora (2002), her surreal potted plants and trees that, like the waiting room, were evocative of Samuel Beckett's Waiting for Godot. Benson's plants were identifiable by their leaves, eerily cut into almost imperceptibly square and triangular shapes. These works spoke to both the aftereffects of 9/11 and the uncanny qualities of corporate space—unremarkable, familiar, and ultimately unnatural. In 2002, her trees signaled regrowth in this epic, privately owned public space, hermetically sealed from actual nature. Beginning in March of 2020, these corporate spaces sat empty, aside from the essential workers whose job it was to maintain a sense of order in the meantime.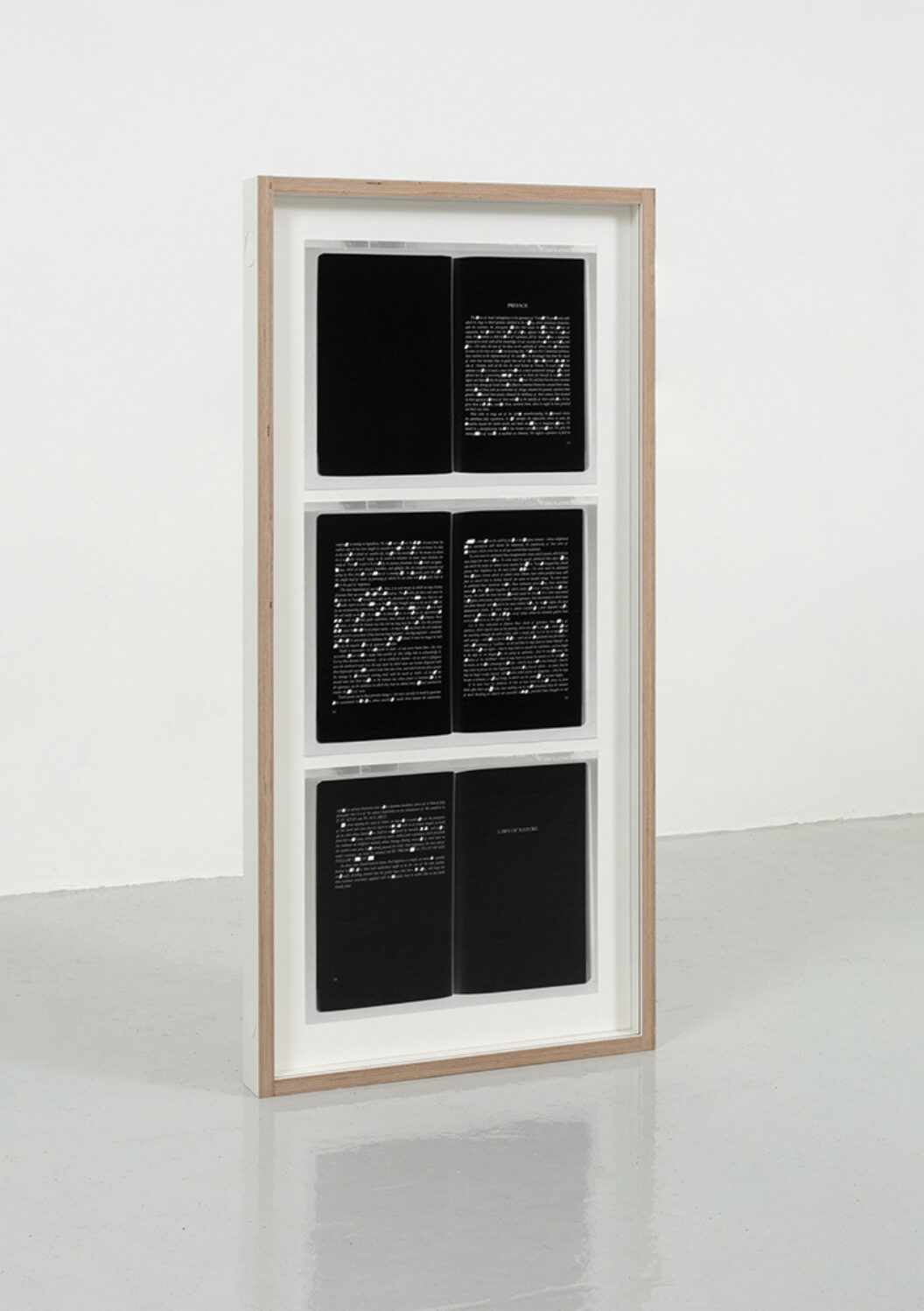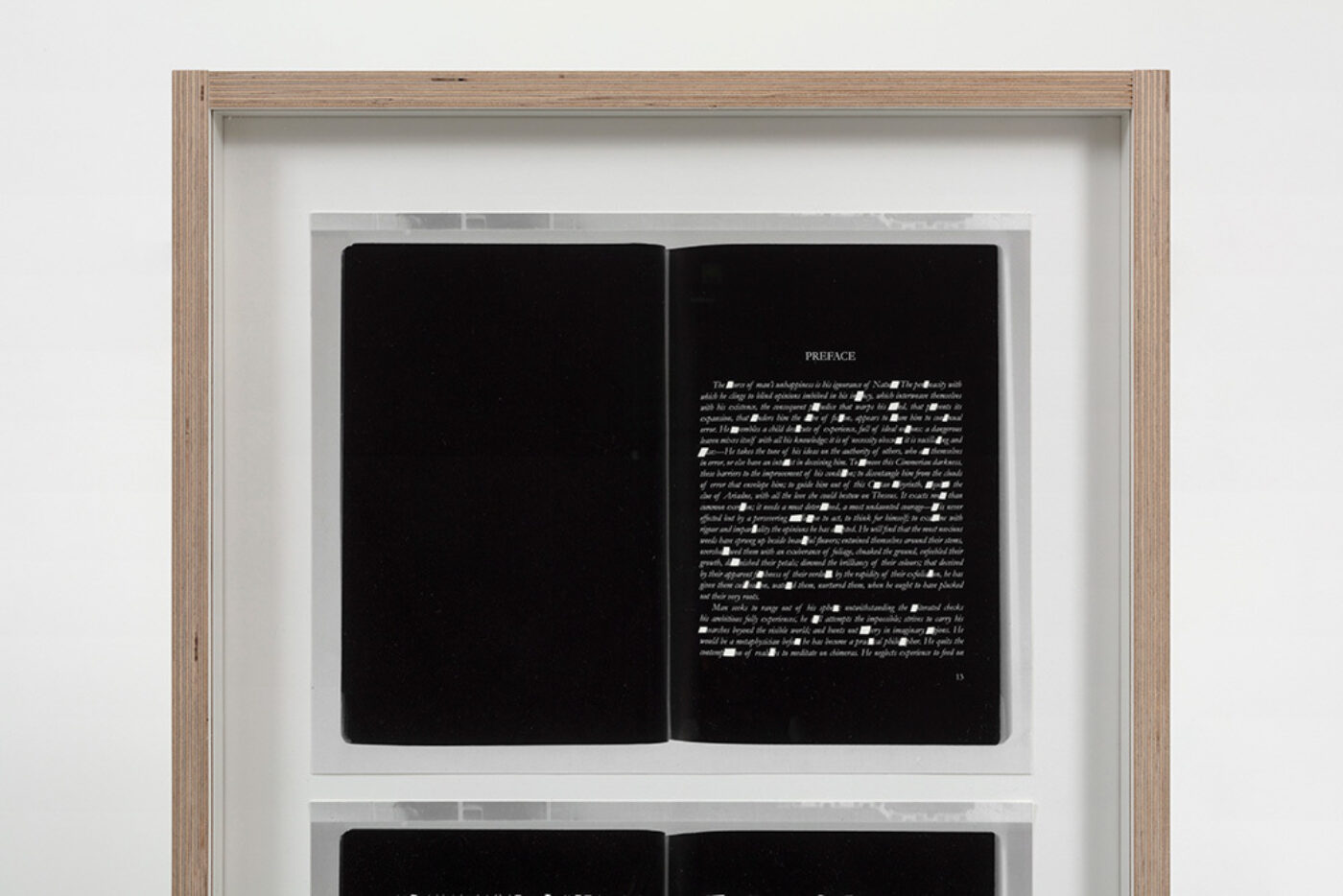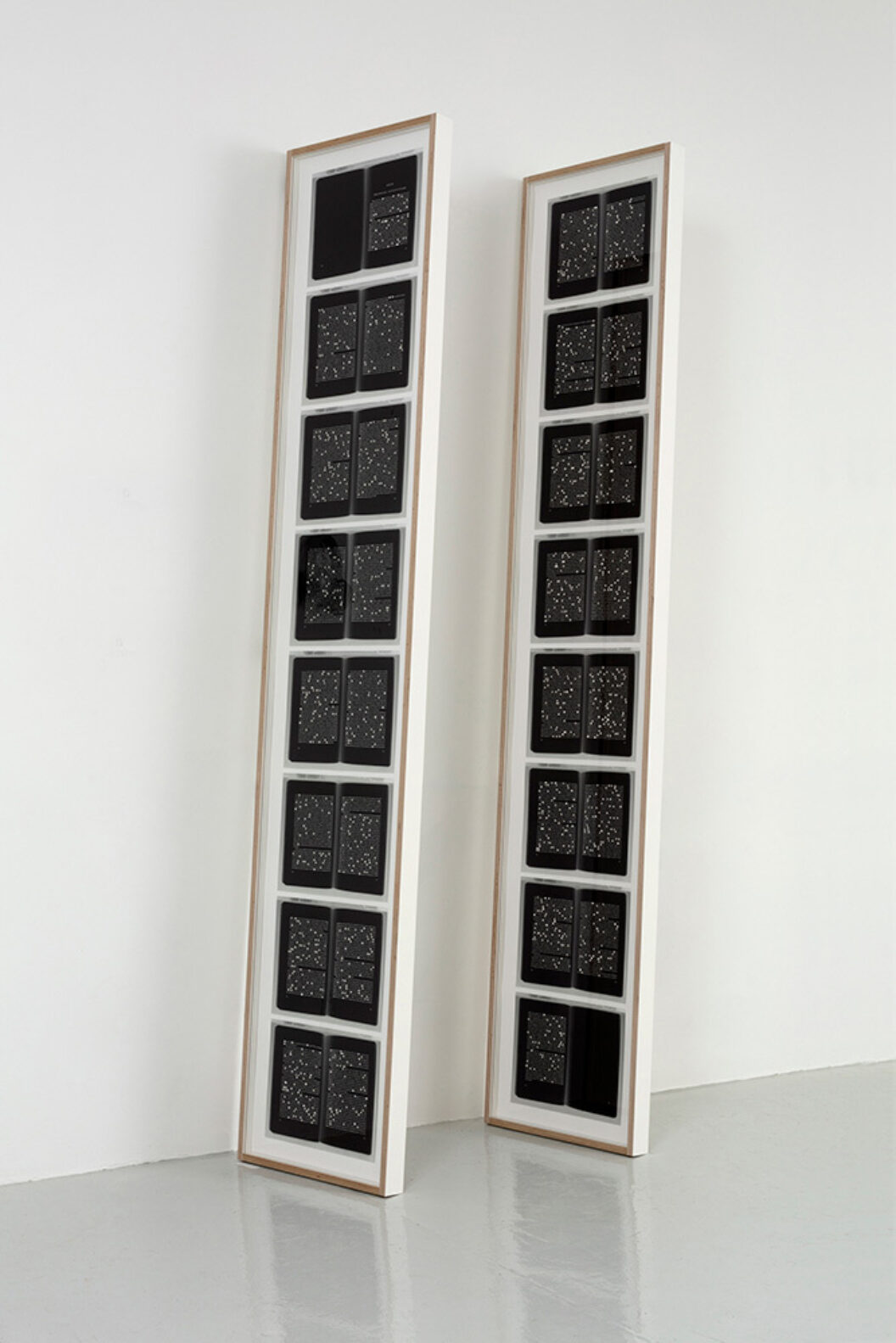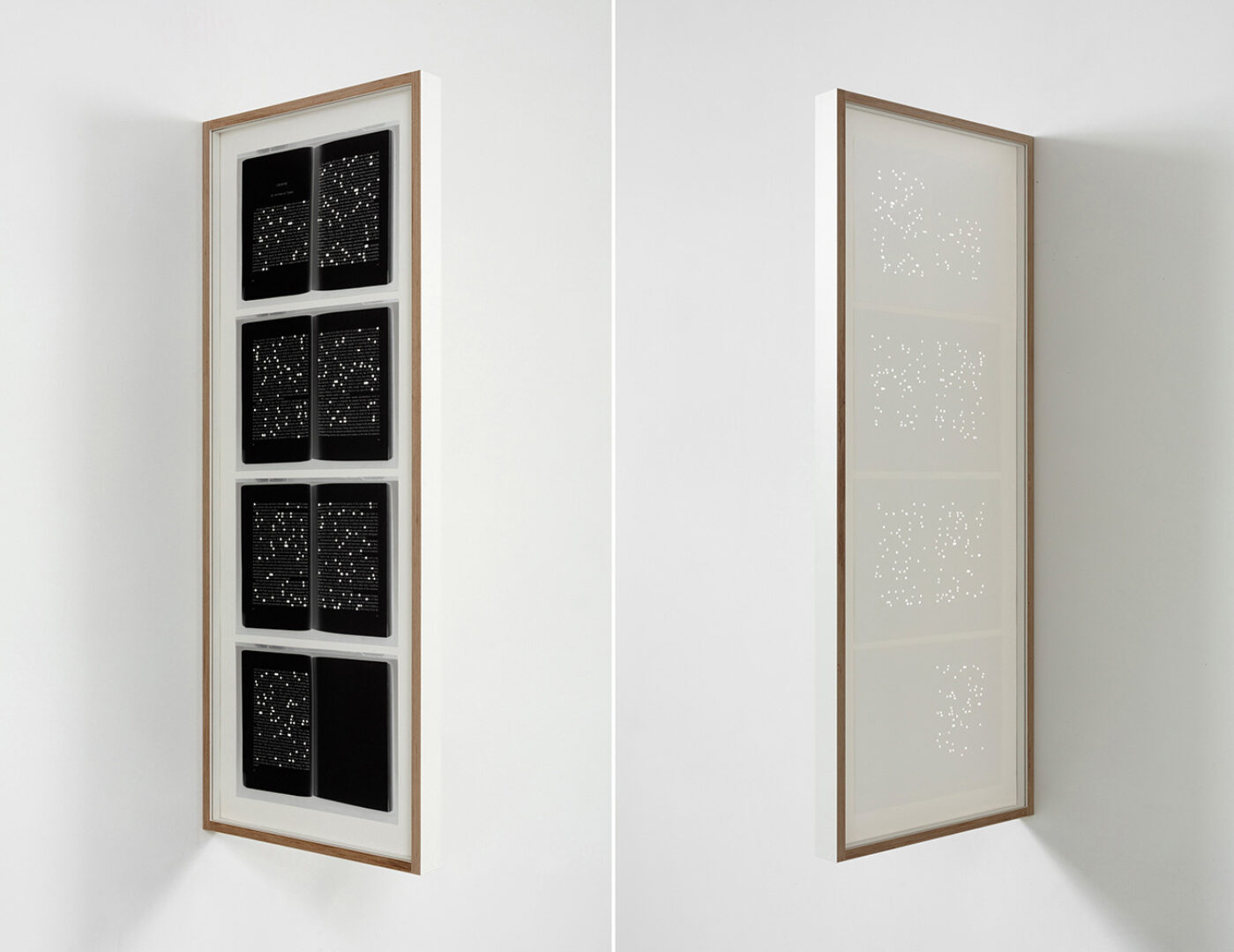 In her latest work, the political implications of nature continue to proliferate. Nature and Her Laws (2020) is a towering lean-to installation of book pages framed so that both sides of the pages can be read. Each sheet is from Holbach's The System of Nature, a philosophical credo written in 1770. Benson has cut out syllables that reference the solfège scale, the musical system in which syllables are assigned to notes. Close reading reveals the syllables do re mi fa so la ti have been excised from the lines of Holbach's text, which begins with this truism: "The source of man's unhappiness is his ignorance of nature." Accompanying the sculptural installation is a soundtrack that uses the punctured text as a musical score that can be played on a hand-crank piano, which is something Benson did repeatedly on her New York City rooftop during the dawn hours during lockdown, recording it with accompanying birds and sirens.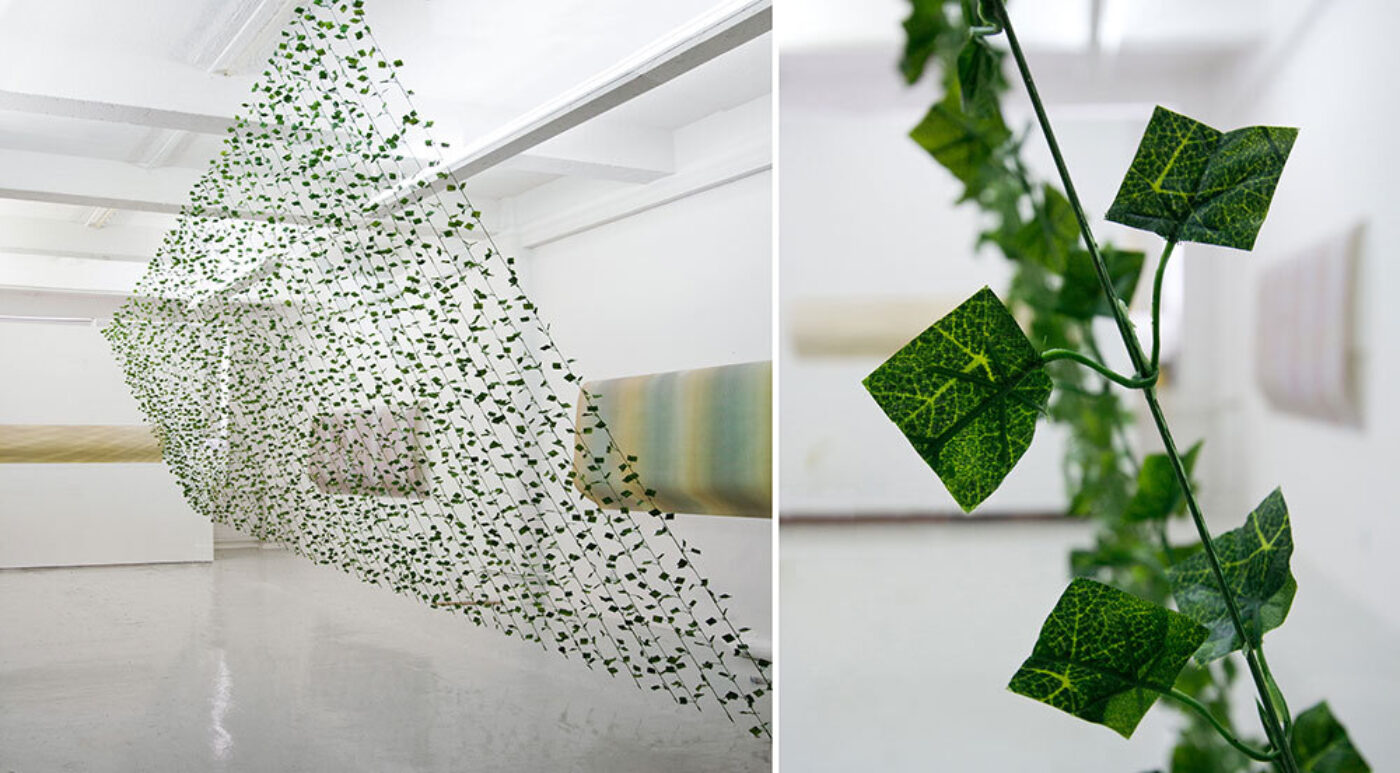 An update to Benson's planters is Faux Faux (Plane Change) (2021), a sculptural installation that reads as a floating diagonal landscape of square-cut leaves and vines. The spatial effect operates like a Fred Sandback string installation, creating an architectural intervention that conflates the virtual with the natural—a logical impulse during a time in which systems continue to unravel.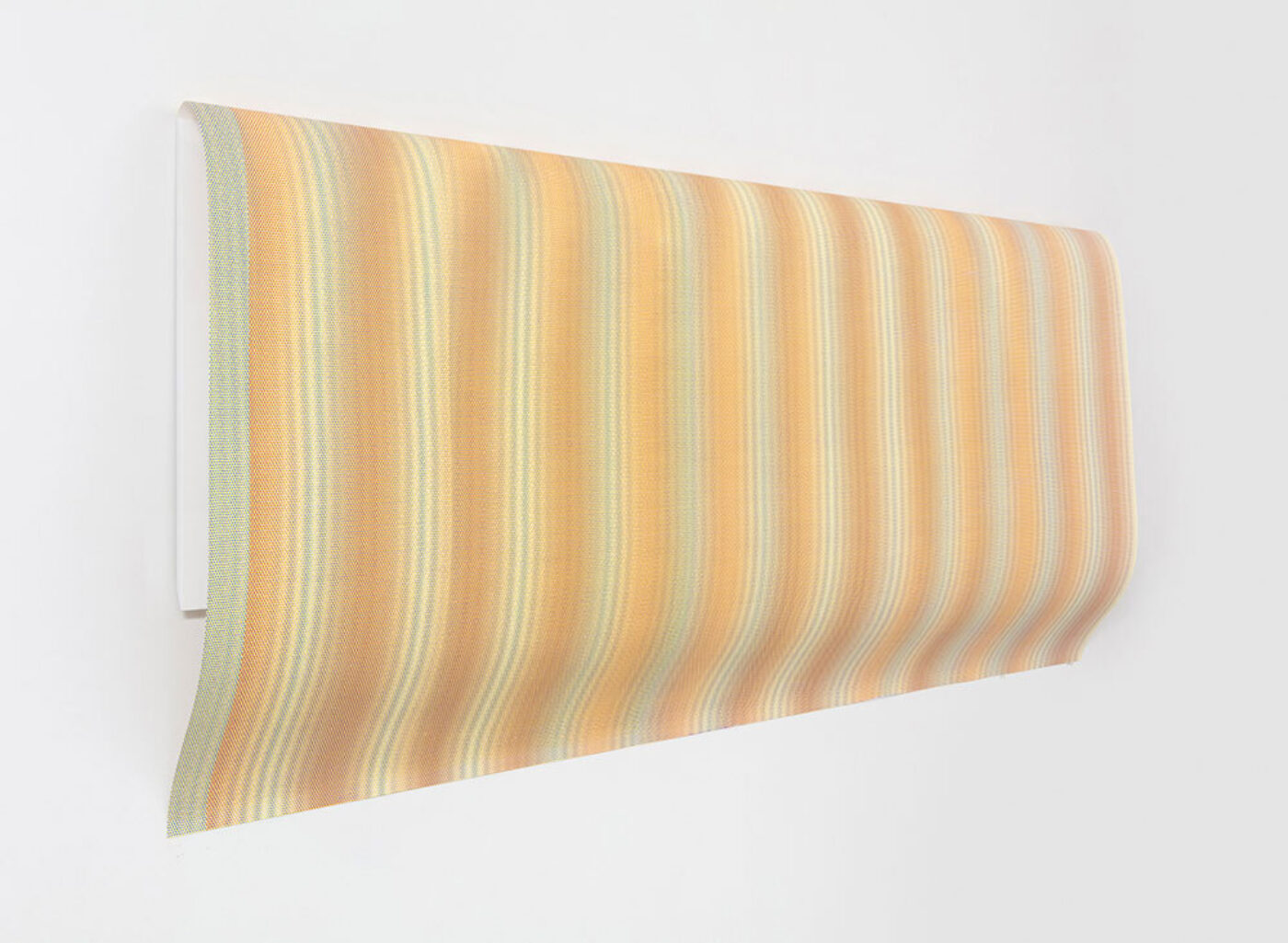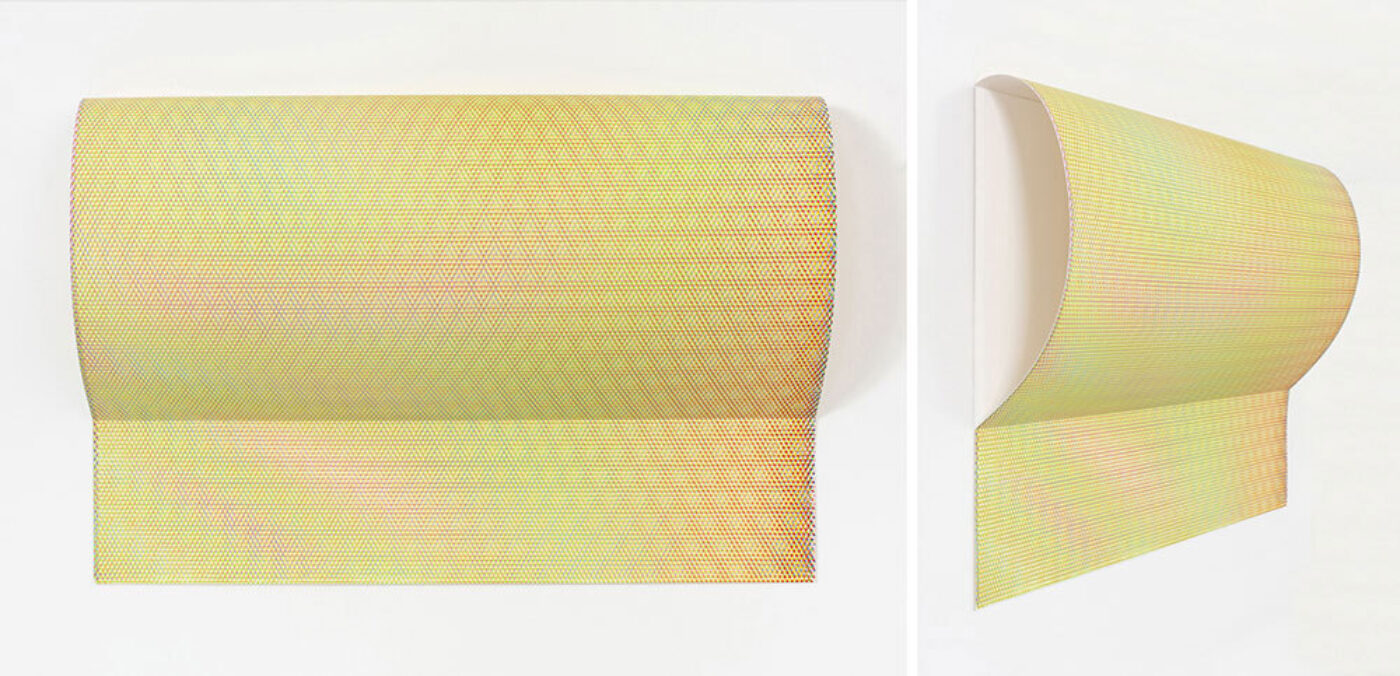 With System of Nature (Reflections) (2020–21), pixelated, ribbon-like, chromatic prints on canvas backed with paper gently arc away from the wall, suggestive of the infinite elasticity of both time and memory. The new System of Nature (Reflections) comes out of a process similar to an earlier print series, The End of the Patriarchal System (2019), which is based on the late nineteenth-century writings of feminist philosopher Mona Caird that Benson translated into cut texts, sound, and color-field prints, similarly pixelated and layered into a moiré effect. The project continues Benson's work with women writers living in exile by searching for the tone of exile and the music that emerges from their prose. System of Nature (Reflections) takes the previous color-field works from a flat surface to one that is bowed, as if to say that the systems governing several intertwined crises—environmental and women's rights, to name two—no longer hold.
—Sara Reisman
Jane Benson's work can be seen in the current re-installation of the galleries at the Manchester Art Gallery in Manchester, England.
Sara Reisman is a curator, educator, and writer based in New York City where she is the Chief Curator and Director of National Academician Affairs at the National Academy of Design, and, since 2016, a faculty member of the School of Visual Arts' Curatorial Practice Masters Program.