A suite of new paintings and a short interview on intention and inspiration.

Discover MFA Programs in Art and Writing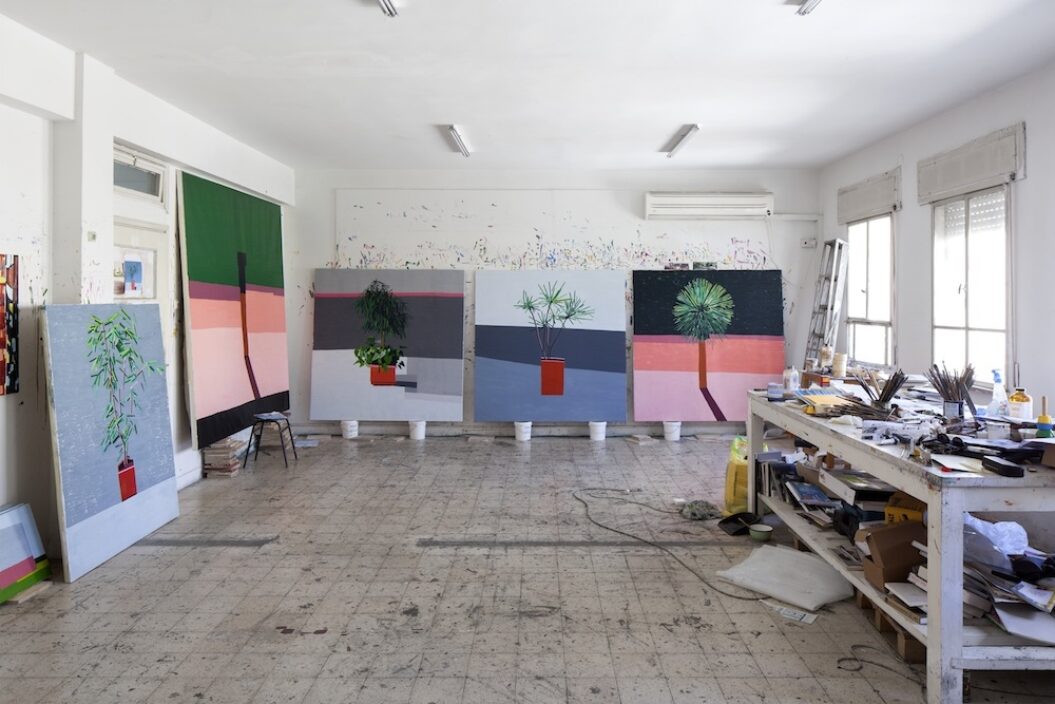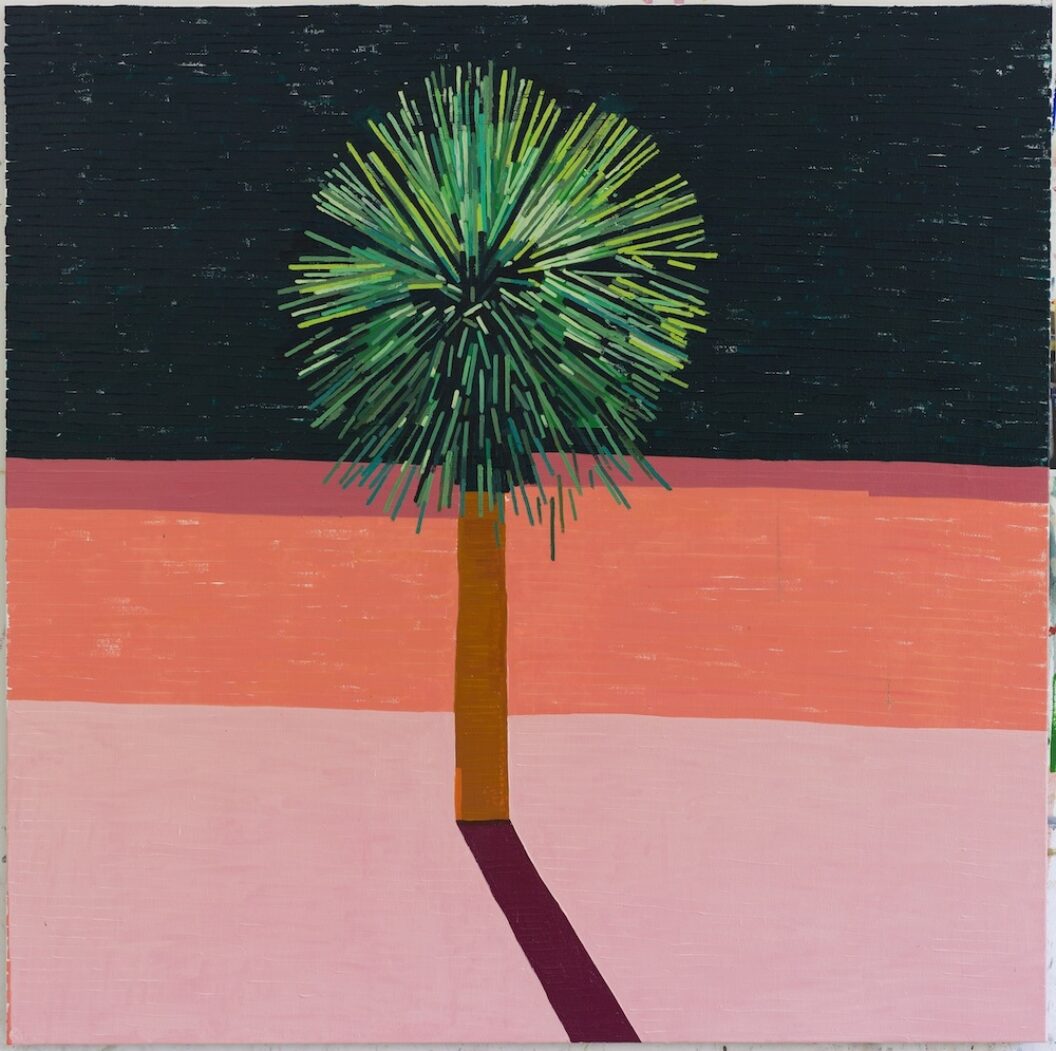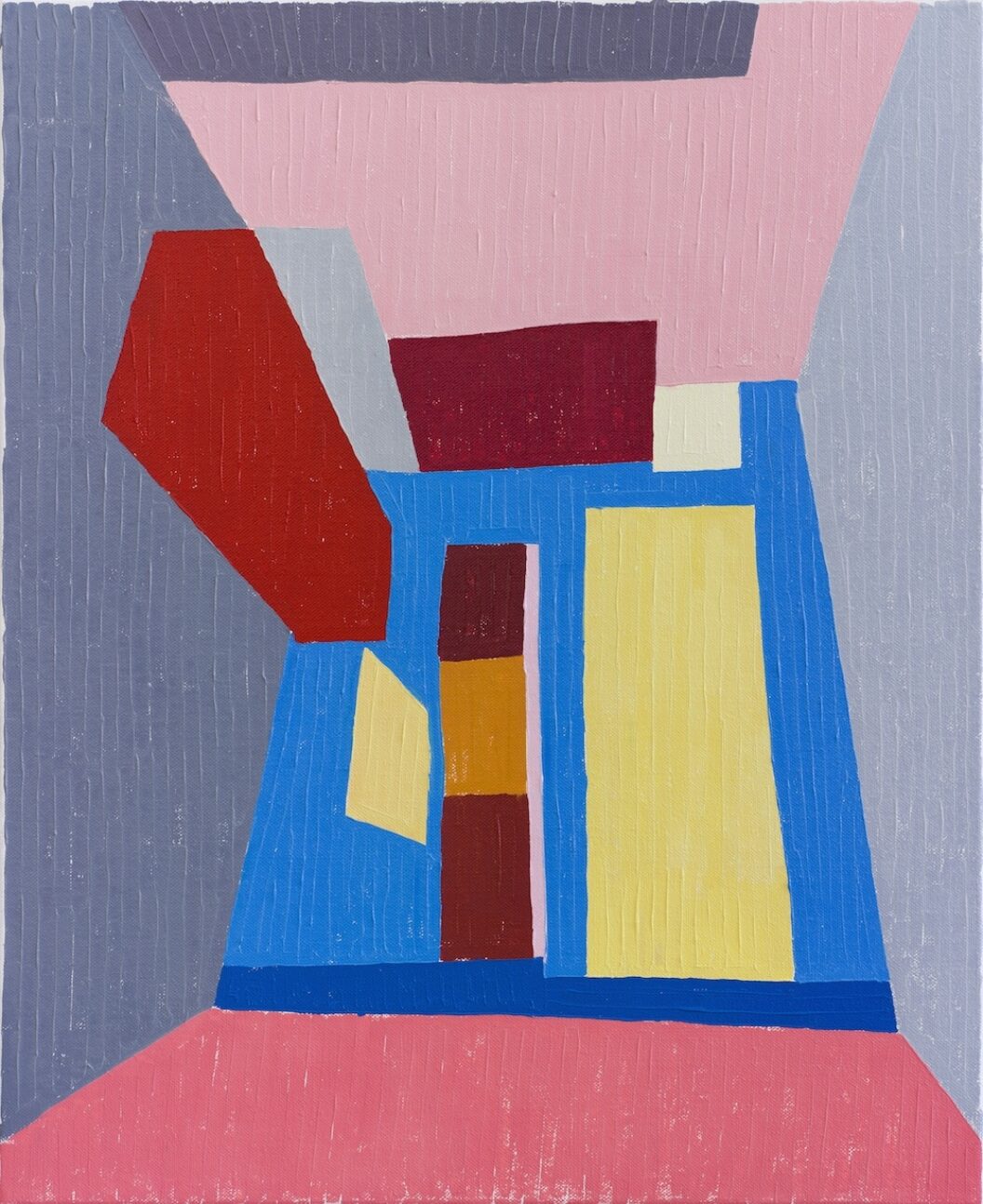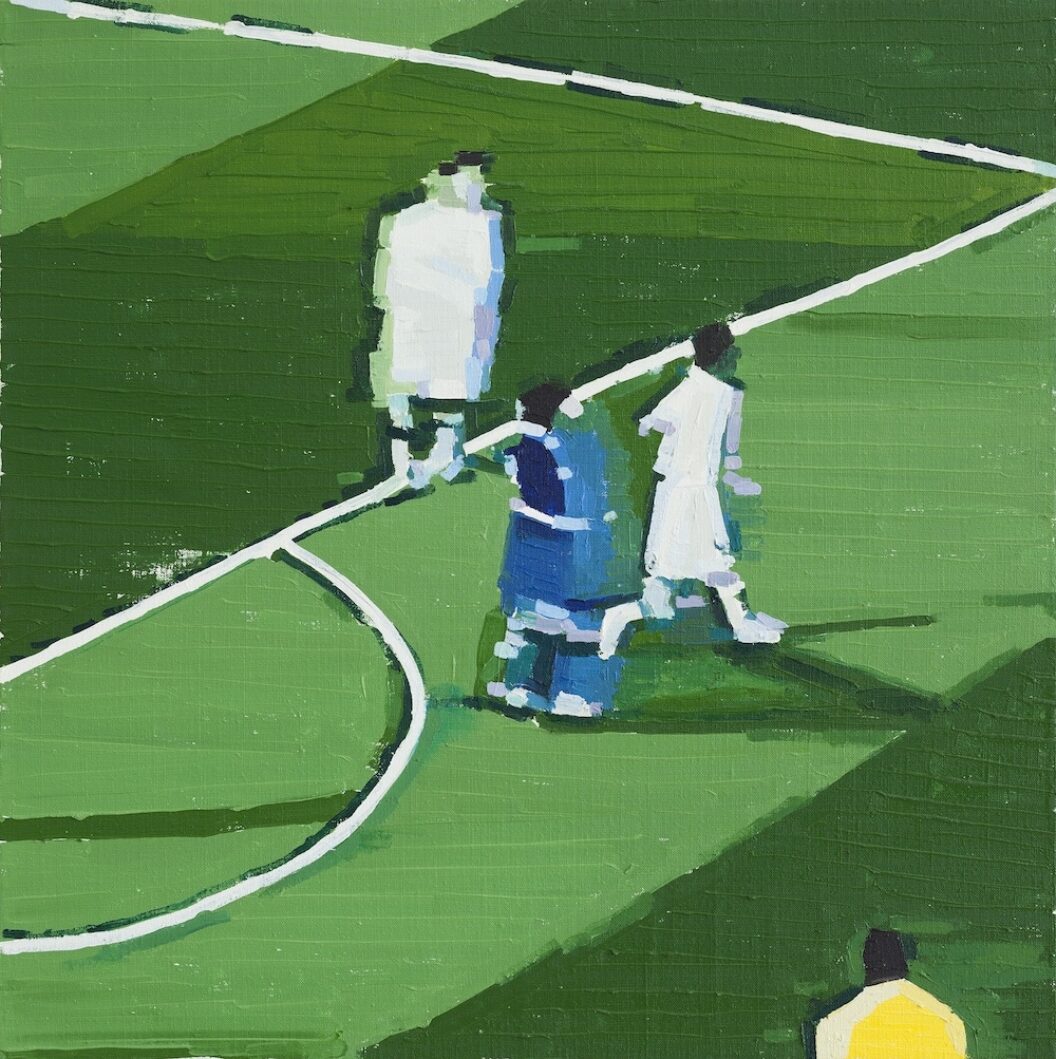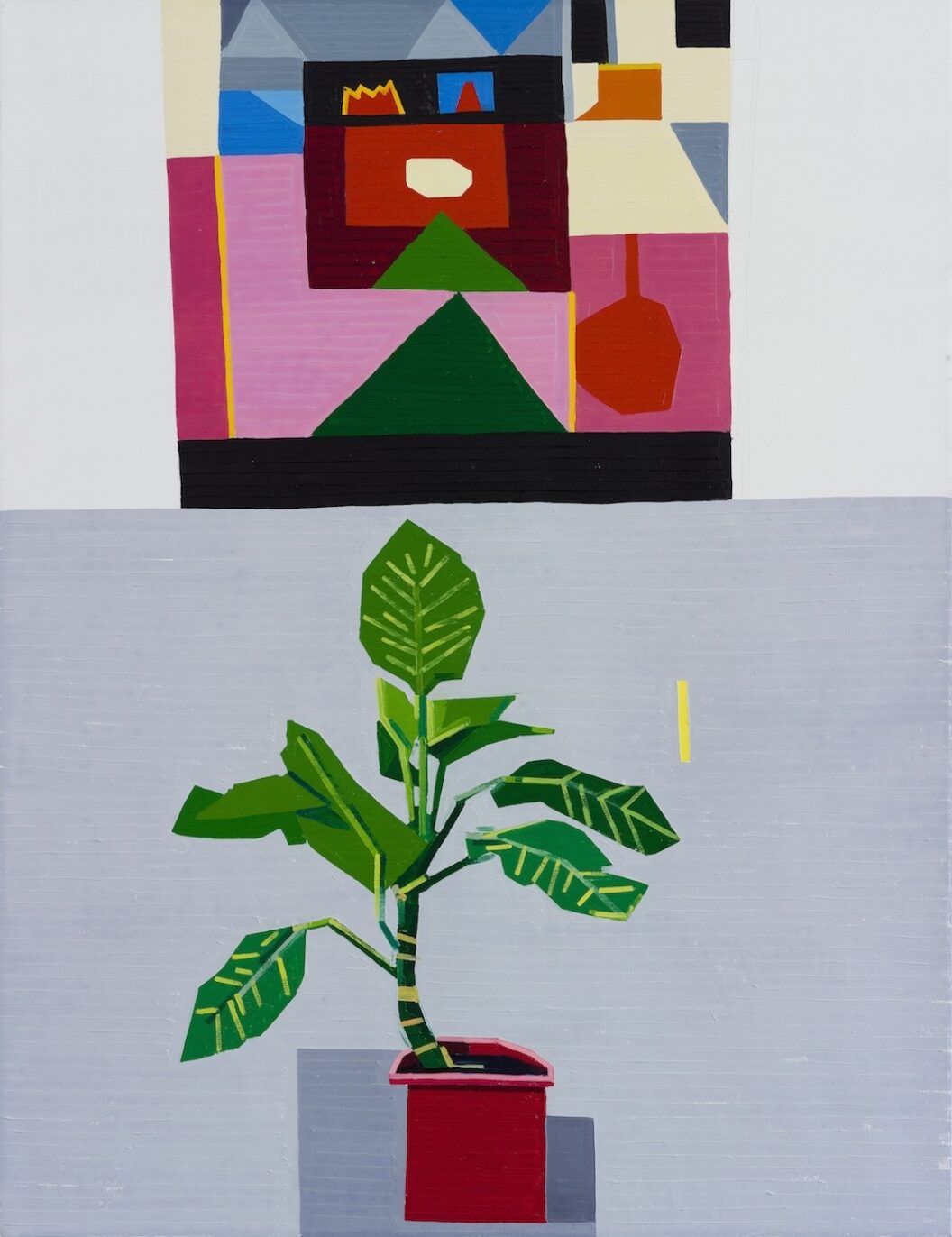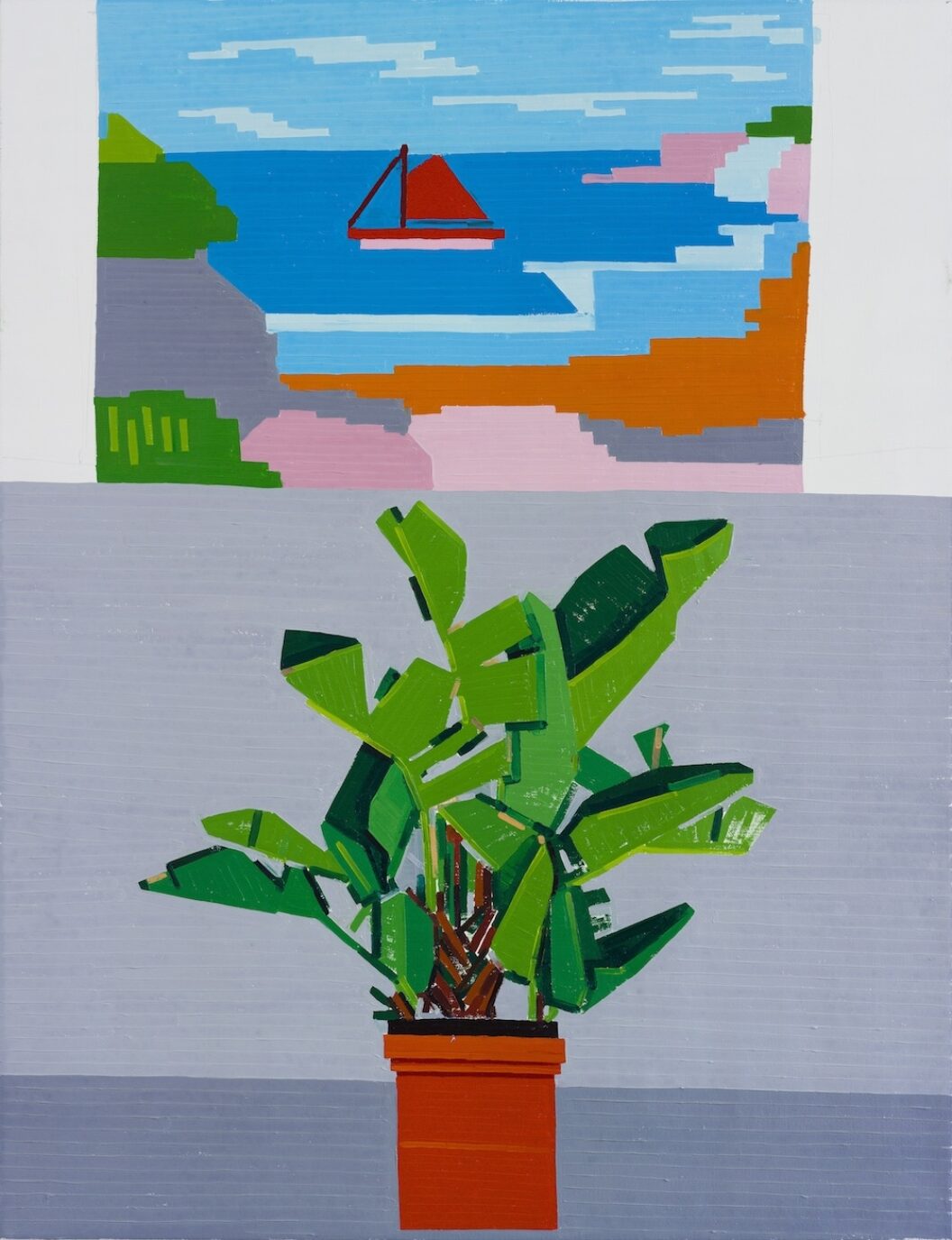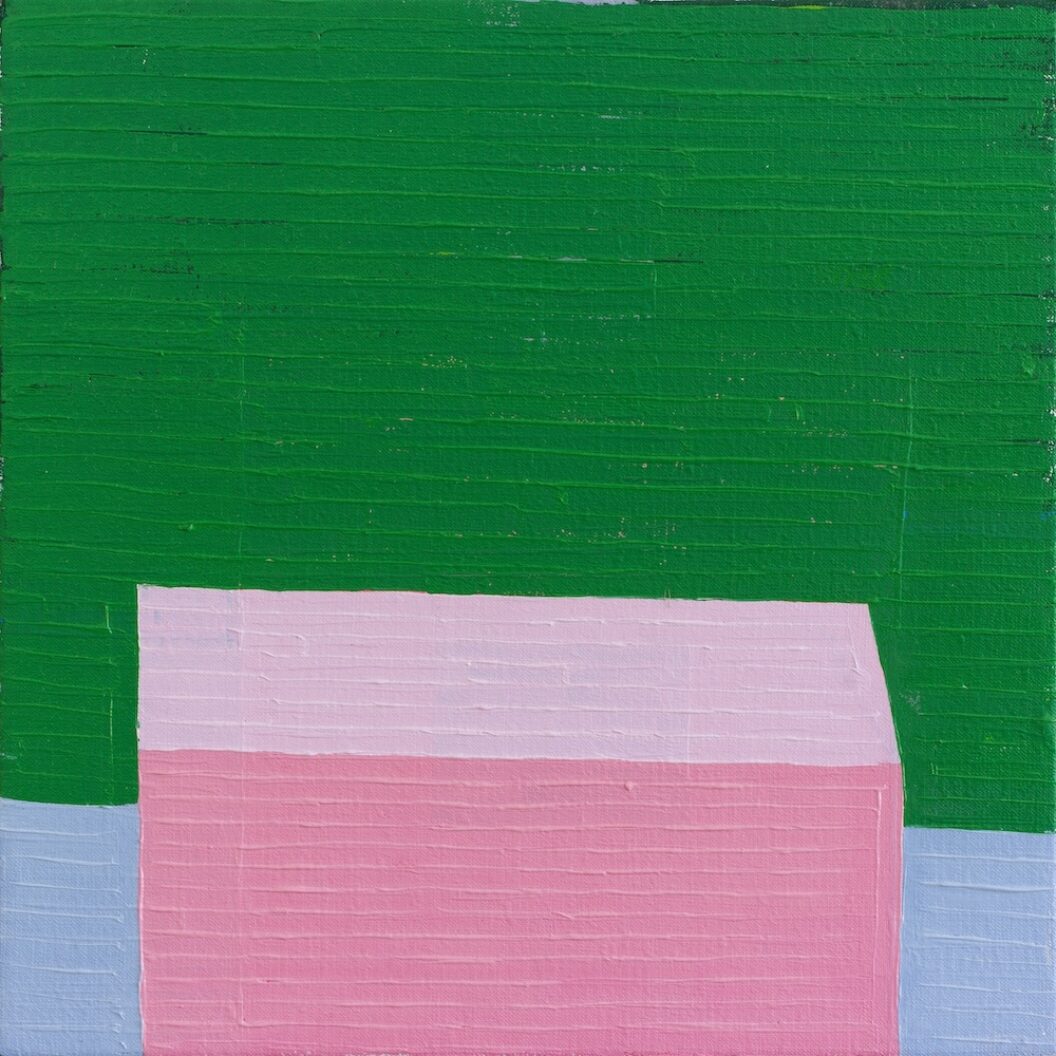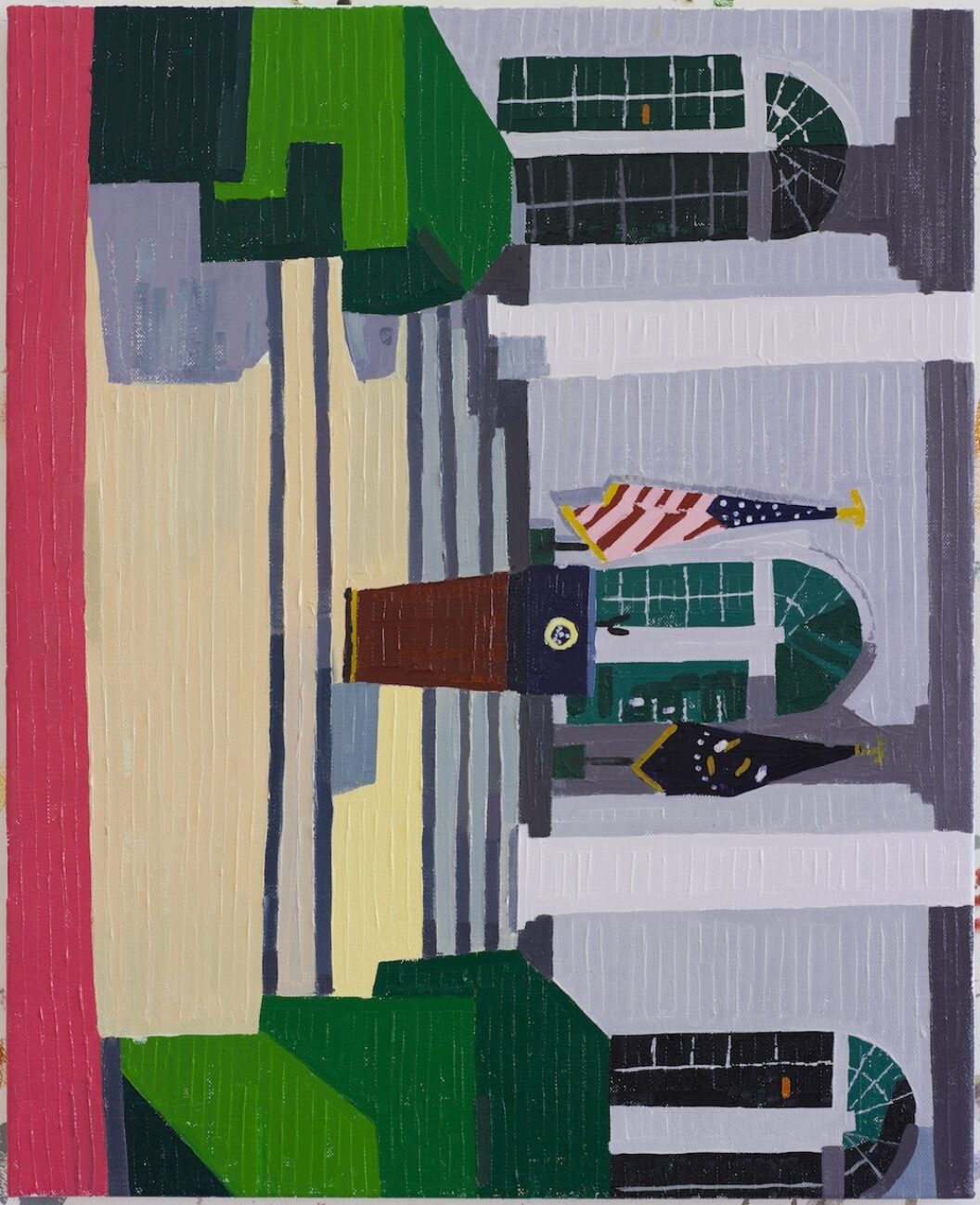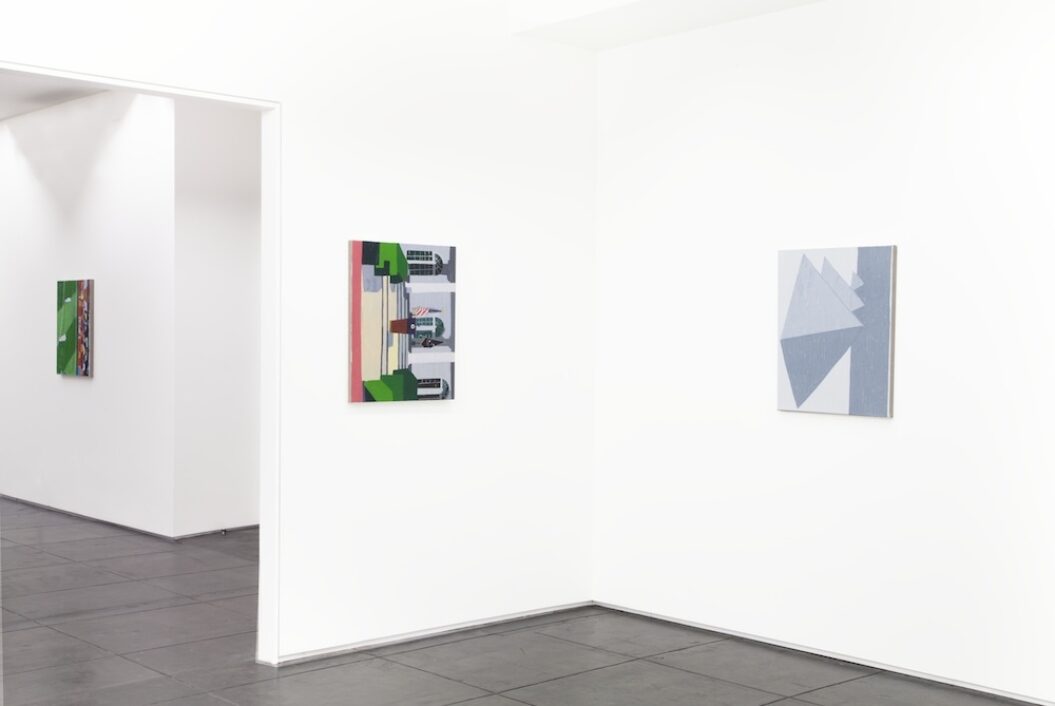 Words are always reductive and sentences cannot grasp the essences of pictures. My interview with Guy Yanai, excerpted here, circled around his unique work, while trying to unravel and to formulate its territories. The interview was included in a catalogue published on the occasion of Yanai's first Los Angeles show at Aran Cravey Gallery. Other 2013 projects include a collaboration with Band of Outsiders to create a formalist edgy resort collection for the clothing brand. To some extent, "formalist edgy" is a description that captures Yanai's artistic being, which is very up-to-date, while still being preserved and maintained, classic in its incredibly contemporary manner. —Noam Segal
NS You see yourself as an anti-formalist, as someone who is unrelated to any specific genre, and that the only method for you is an anti-method, an attempt to break the bounds of the genre every time. Still, is there some sort of tradition you follow or develop, and if so, what would that tradition be?
GY The way I structure my work routine in the studio is very rigid, which means that I try to be physically at the studio as much as I can. I usually only paint during the day, no later than 7 PM. Then I go and watch bad TV or something like that. Within this routine what's really important is not to have a routine in the painting—it's to always keep changing, to avoid any particular style. John Zorn is really my role model for this. I mean just look at his output; it's so massive, and in a way so incoherent. In terms of painters, I always return to Piero della Franceca, Giotto, Cézanne, Matisse. From contemporary artists I'm really into Elad Lassry and Tal R, among many others. I don't feel that I belong to anything, but that's for others to say; I'm trying to be honest and make work that has to be made. I can also tell you that I'm absolutely jealous of peers from other media, especially time-based arts, cinema, video, and installation. I'm jealous because in a way those media are more easily relevant today.
NS I can see this type of relevance in your paintings. You work from TV and imagery culled from the Internet, and this digital materiality is very much present in your work, in paintings like I'm Lovin' It (Italy Losing) (2013) for example. But I would rather ask you about the reverse process, about de-linking. Fragmentation is also very present in your work. All of your projects and individual paintings have been given names, and these names, like the paintings, reflect fragmentation. Accident Nothing and Battle, Therapy, Living Room (2012), are two recent examples.
GY It's true. De-linking is part of what I do, sometimes unconsciously, sometimes with intent. The more personal the experience I want to work through, the deeper the de-linking: I separate the experience as if I'm talking about a stranger. I decoy things as much as possible. I camouflage them, close them, and map them out in a sense. Everything has to be able to sustain the pain and not let it eat me. How can a painting of a plant from a garden in Morocco be called Accident? But it's exactly this space, this space between the intention and the image that makes things so exciting, so tense. 
NS What are the things that inspire you?
GY The question should be: What doesn't inspire me? Objects don't really inspire me, it's much more than that. What inspires me? Ancient art, the whole family of art. Maybe it's just trying to make work that resonates with the way we live, and at the same time to always have it be more than that. The thing is, I don't know how to live. Every morning I still don't know what I want for breakfast, everything is too much for me; the most basic things like renewing my driver's license are too much for me. A light conversation with someone is too much for me. I know a lot of people see my work as calm, colorful, and happy even, and that's always so strange to me because to arrive at that I've lost so much sleep. 
I'd say that the next painting inspires me. Godard's Histoire(s) du cinéma inspires me, Paul Celan inspires me, a simple cup of coffee inspires me. What's important to state is that I have no theory, no big idea that I want to execute exactly as I imagined it. This, this here right now—this is it, there is no end destination; this terror is our home. Again, I feel that if I could somehow articulate this then I'd be a fool; but it's this overwhelming sensation to do, to create, to push and transform, maybe to even change the world.
Noam Segal is an independent curator based in Israel. She founded and curated Rothschild 69, a non-profit art space in Tel Aviv. She curated shows at the Herzliya Museum of Contemporary Art, the Petah Tikva Museum, Chicago Museum of contemporary photography, Velan Center for Contemporary Art in Turin, and Performa 13.
Guy Yanai was born in 1977 in Haifa, Israel. Raised and educated in Boston, New York, and Amherst, he currently lives and works in Tel Aviv. Recent solo exhibitions include Accident Nothing at Aran Cravey Gallery; Lived & Laughed & Loved & Left at La Montagne Gallery; and Battle Therapy Living Room at Velan Center for Contemporary Art. First Battle Lived Accident is on view at Alon Segev Gallery in Tel Aviv through May 16.