"Analogues for organizing and activism."

Discover MFA Programs in Art and Writing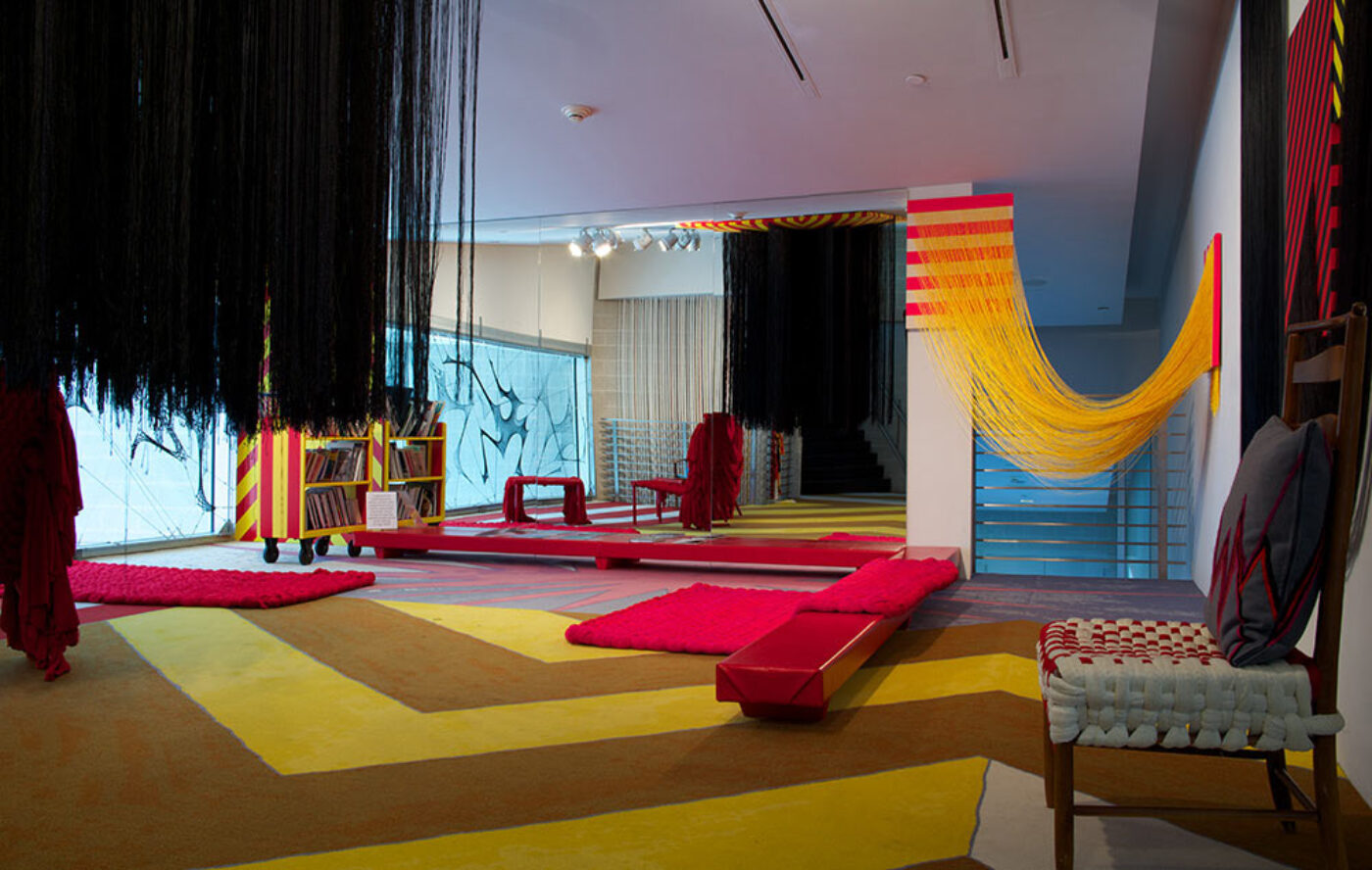 Weaving—labor-intensive, methodical, therapeutic—stands as a gesture of capitalist resistance. It's a technique that can be performed communally, publicly, as an analogue for organizing and activism. Stemming from her background in fashion and art, Liz Collins's practice considers the radical potential of craft. KNITTING NATION (2005–), for example, enlists large numbers of collaborators to create fabric-sculptures, following the legacy of feminist art and political practices like the AIDS Memorial Quilt. Such gestures remind us of the power of what was once deemed "women's work." They recall the way such crafts were appropriated and transformed into a mechanistic, masculinist industry. After all, who were the first computer punch-card operators, if not high-tech knitters? Weaving is the Internet cables on the bottom of the ocean, the hair we sculpt to reveal our individual personas, the excess, the vestige, the incommensurate.
It also holds erotic potential, as a technique predicated on tension and release. Gaps and protrusions suggest bodily openings and engorged organs. Bungee cords, nautical ropes, and fishnet body stockings amplify these suggestions, pushing them into the territory of fetish.
Weaving can be queer. Energy Field insists on its queerness. For that project, which has continued for over two years, Collins has collaborated with a number of other artist to create a lounge and social space in the Tang Museum's mezzanine. So far, those involved have included Nayland Blake, EV Day, Leah DeVun, and Lauryn Siegel. Their contributions multiply associations: cozy, provocative, strident, healing, commemorative—always personal, always political.
— Wendy Vogel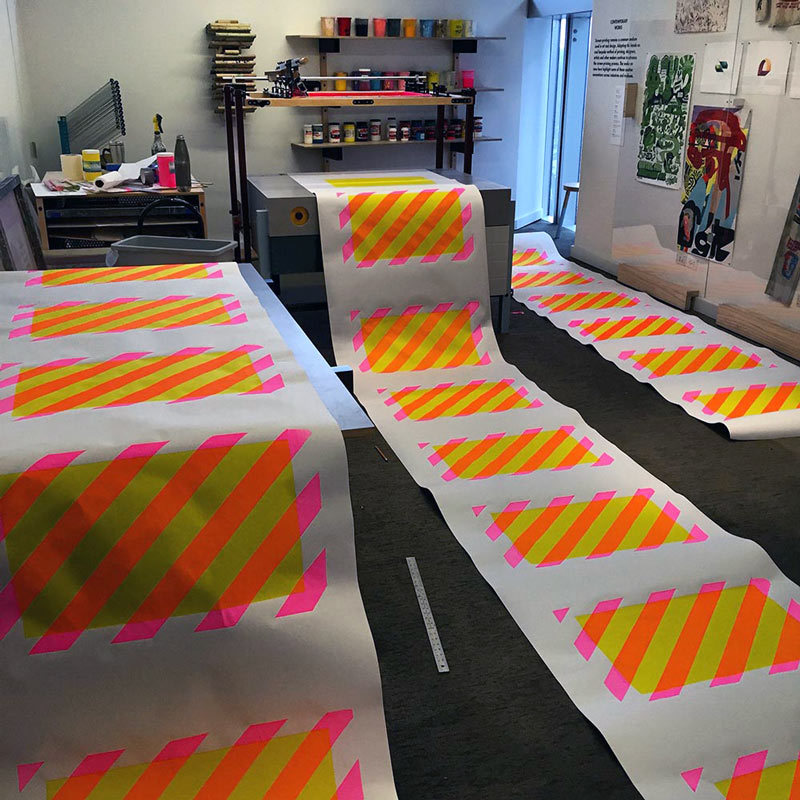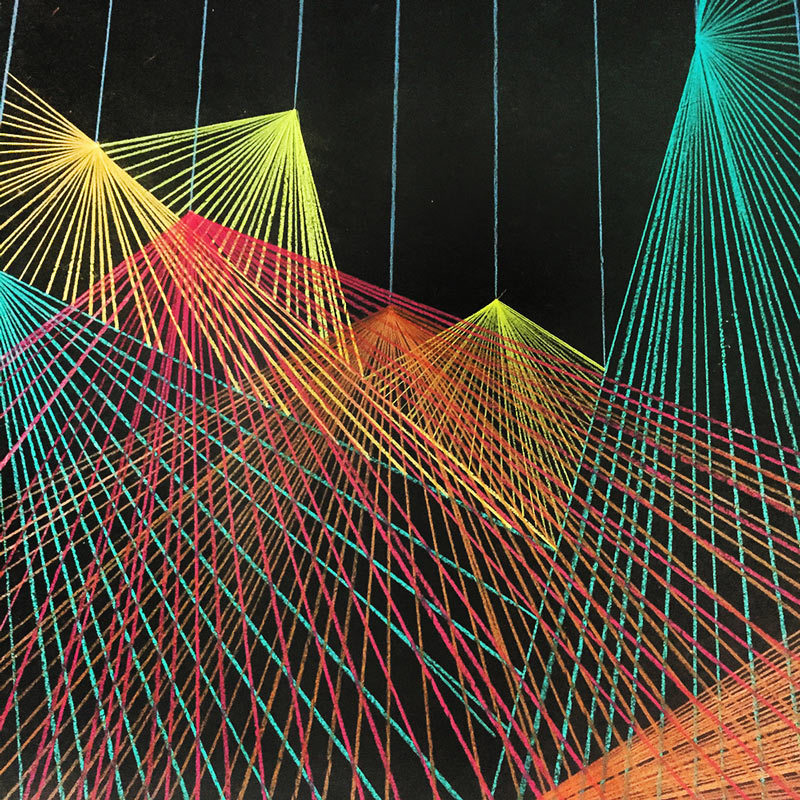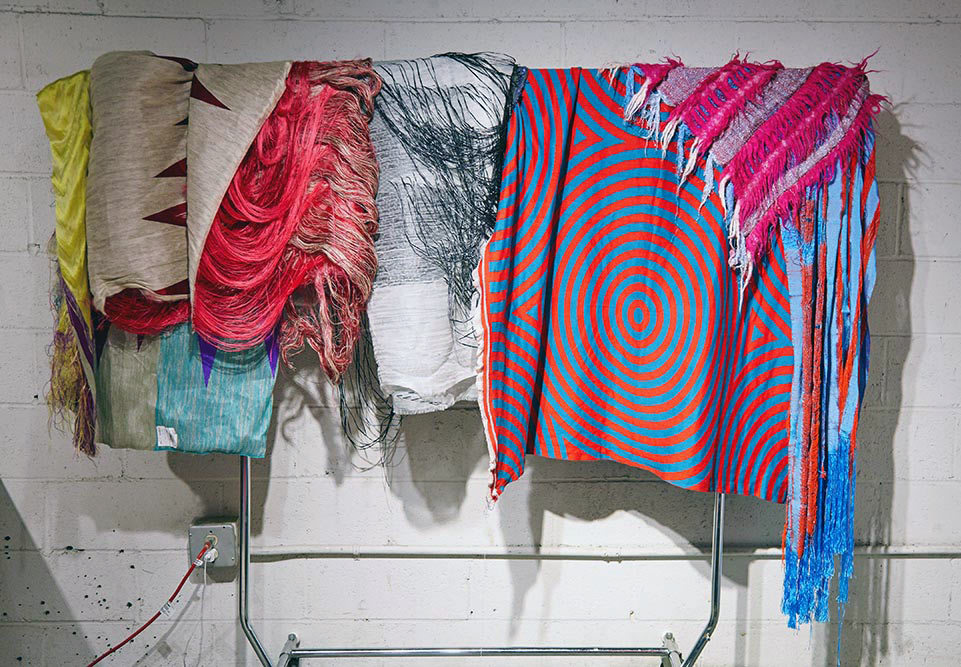 Energy Field, Liz Collins's collaborative exhibition, is on display at the Tang Museum at Skidmore College, Saratoga Springs, NY through August 31, 2017. Its fourth iteration, featuring The Summit by Leah DeVun and Laryn Siegel, is on view until February 2017.
Liz Collins is an artist and designer living in Brooklyn, NY. She has had solo exhibitions at the Heller Gallery, New York; the Textile Arts Center, New York; AMP Gallery, Provincetown, MA; AS220 in Providence, RI; and the Knoxville Museum of Art. Her work has been exhibited at the Museum of Arts and Design, New York; the Museum of Modern Art, New York; the Institute of Contemporary Art, Boston; the Leslie Lohman Museum of Gay and Lesbian Art, New York; and the Milwaukee Art Museum, among others.