Discover MFA Programs in Art and Writing
Hollywood, its shopworn (and ridiculous) gender constructs, and canned sentimentality are the prime targets of David Berezin's work in photography and video. He skewers them with a light, deft touch. Petals (2015) aggravates an old romantic visual trope by showering rose petals on decidedly non-romantic objects. Commercials (2015) is a long string of actual television commercials, some geared toward men, and some—like Women's Rogaine Foam—toward women. In both instances, the artist has simply added a laugh track to highlight the groan-inducing, clichéd attributes still assigned to each gender despite high-profile gains in other forms of media (not to mention the commercials' total lack of same-sex relationships).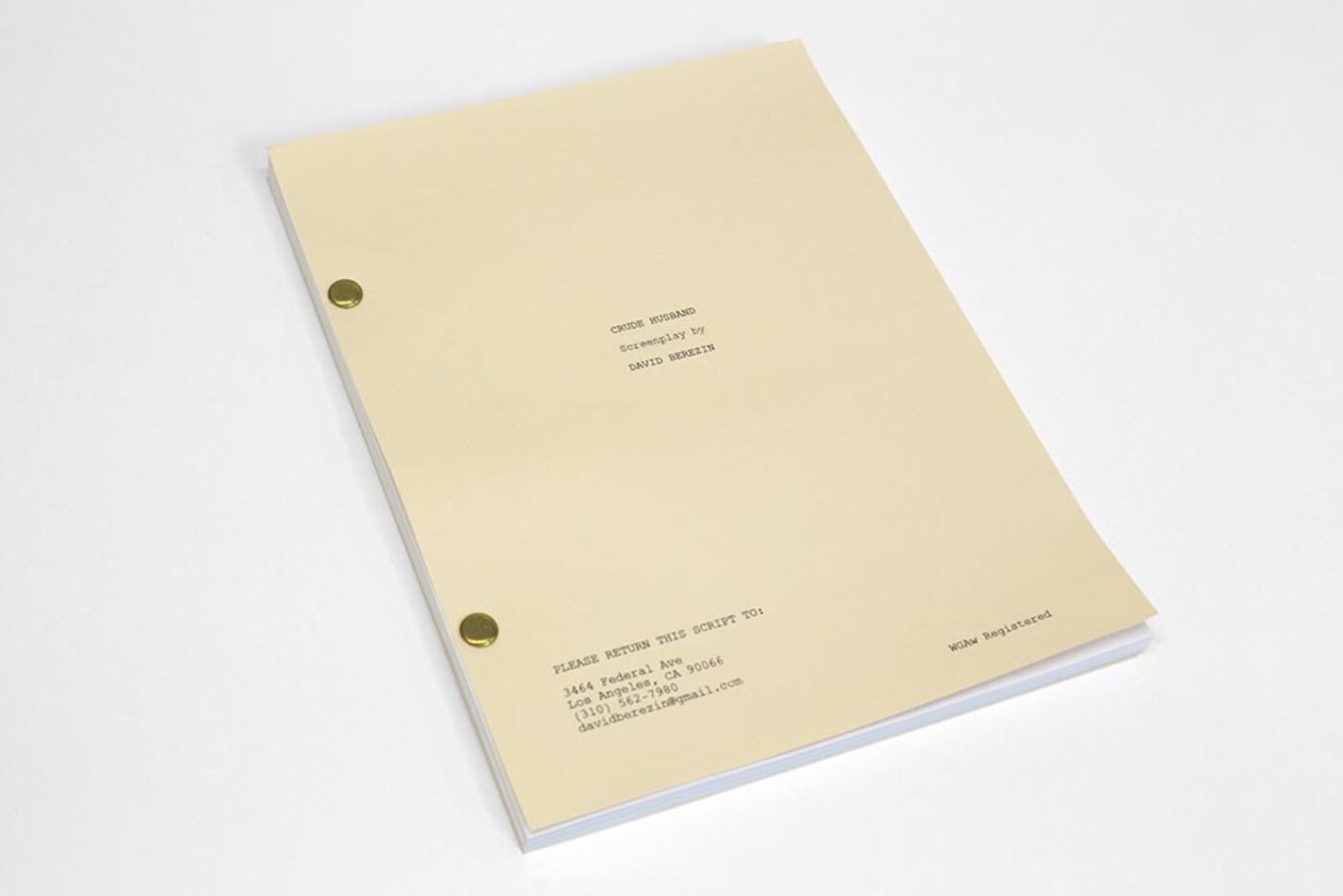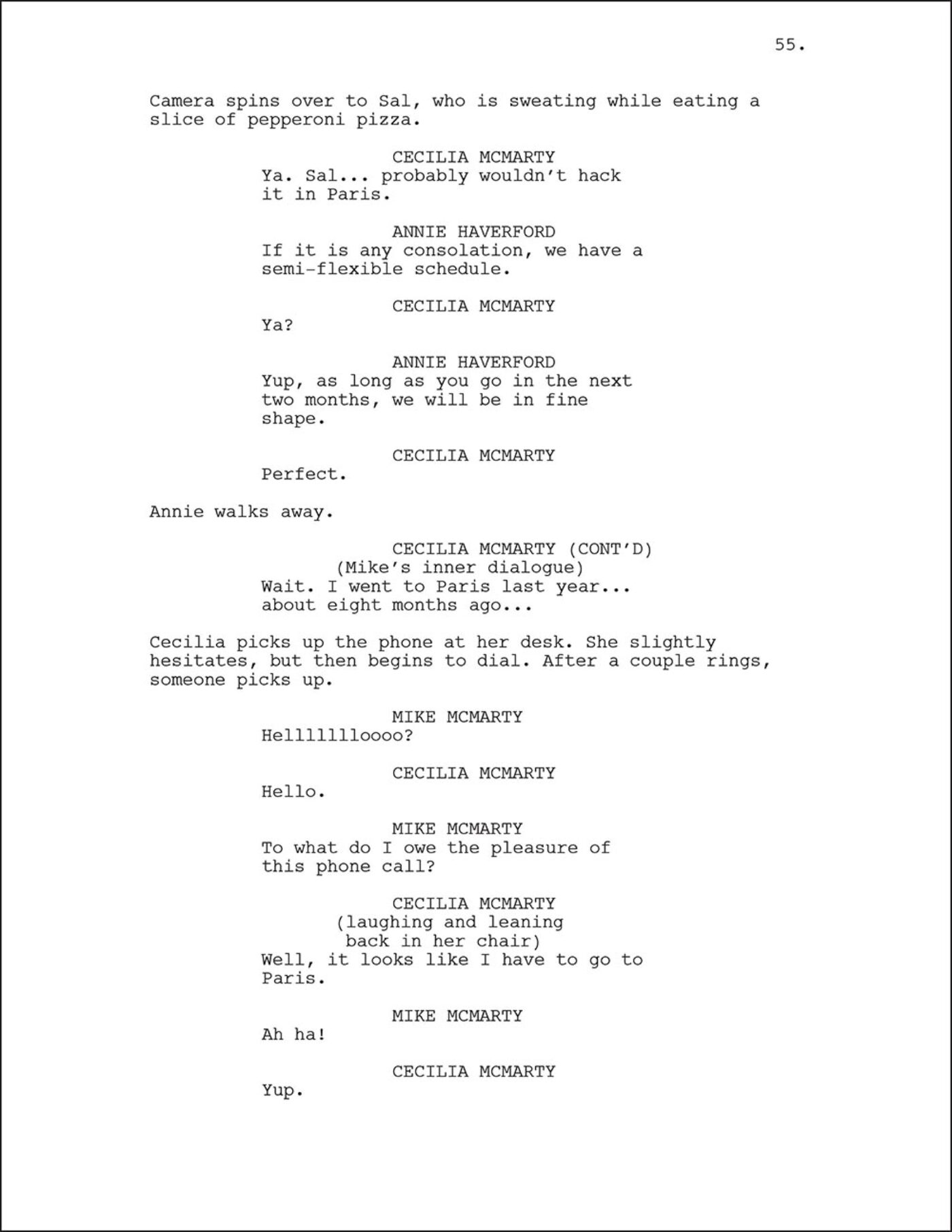 Crude Husband (2014) and That's So 19th Century (2015) take similar aim, though in a lexicon of sculpture. These objects are actual movie scripts that play with redundant, Hollywood scenarios; following industry-standard formatting, they are workable scripts. Signatures (2014), meanwhile, aggregates a slew of animated, hypothetical signatures by prominent intellectuals, scientists, and artists—such as Maya Angelou and Albert Einstein—whose names have been turned into improbable production companies. Set in perpetual motion, these animations are accompanied by a chirpy, cloying soundtrack.
Berezin's "photographs" also put fictionalized narratives into play, though in a way that questions the very ontology of photography; they've been entirely created in 3D software, where shadows and light are added to digitally modeled objects pinned to a white background. Tchotchkes like a "Free Kevin" sticker, a Polaroid of a weird man and a weirder mask, and a jury summons point to seemingly random places and people—such as a magician, or the first hacker taken down by the FBI—in a space of dubious authenticity. In that they're so artificial and self-reflexive, the prints come very close to "bear[ing] no relation to any reality whatever," as Baudrillard would describe late-phase images. The media industry can't be trusted—and neither, apparently, can Berezin.
            — David Everitt Howe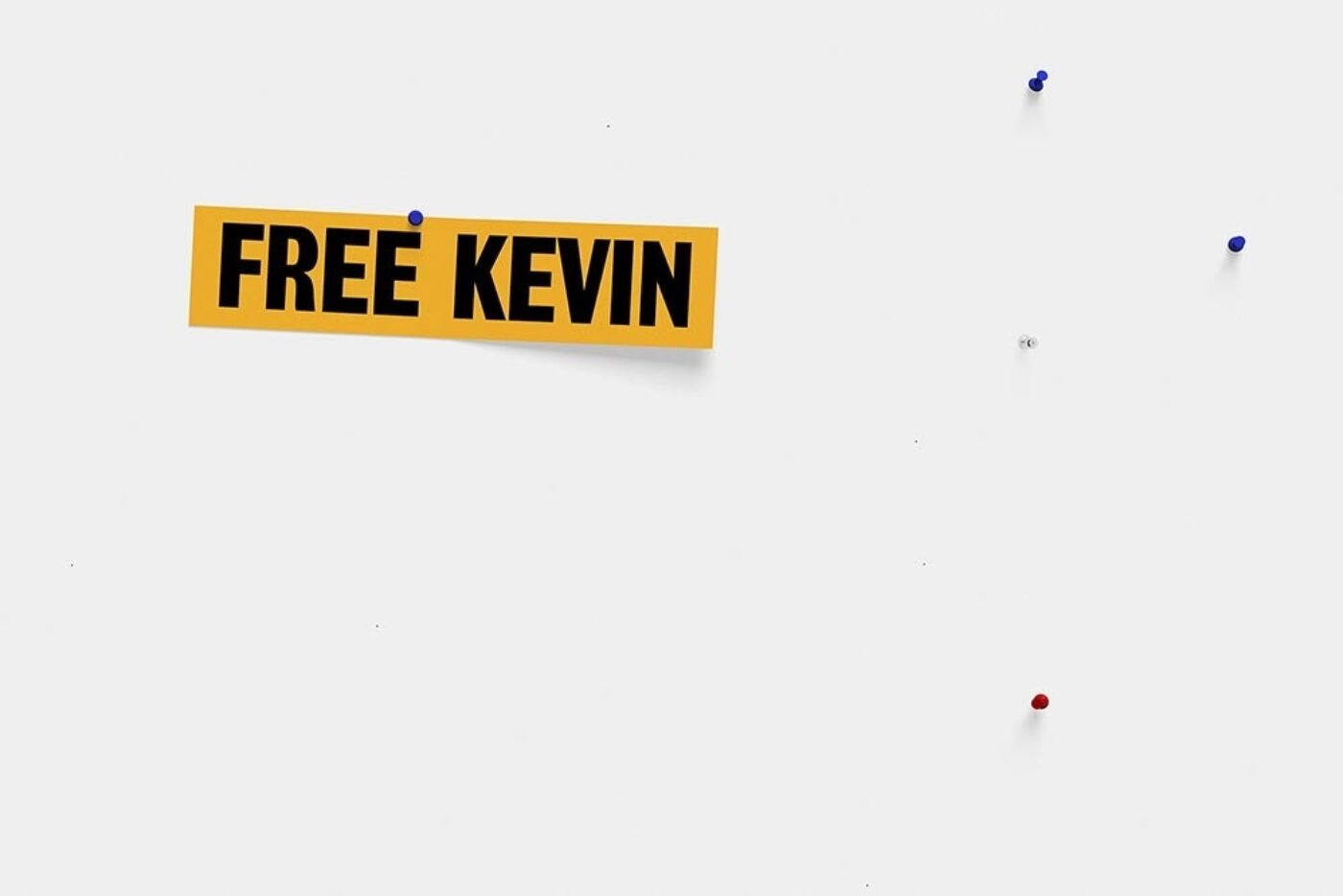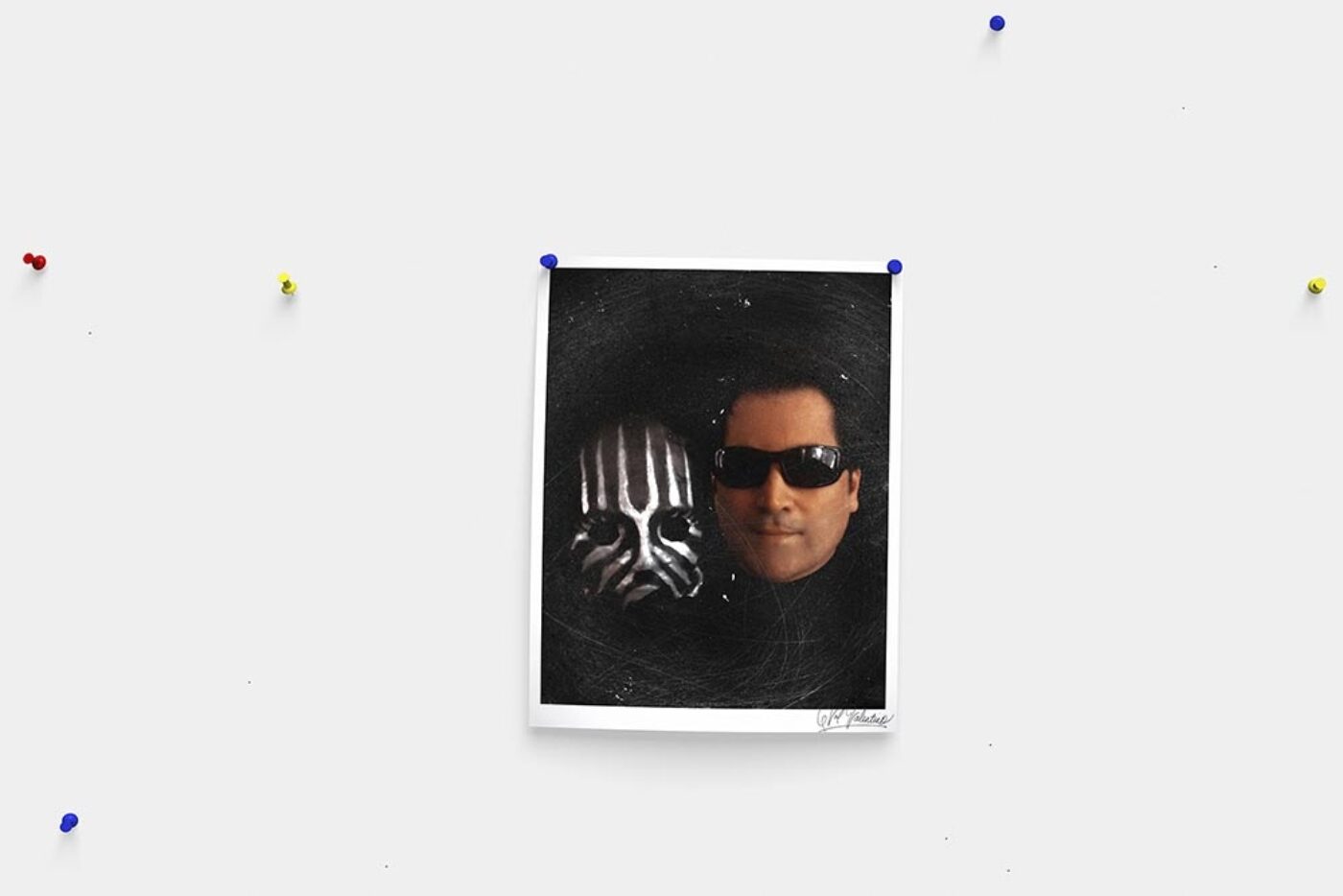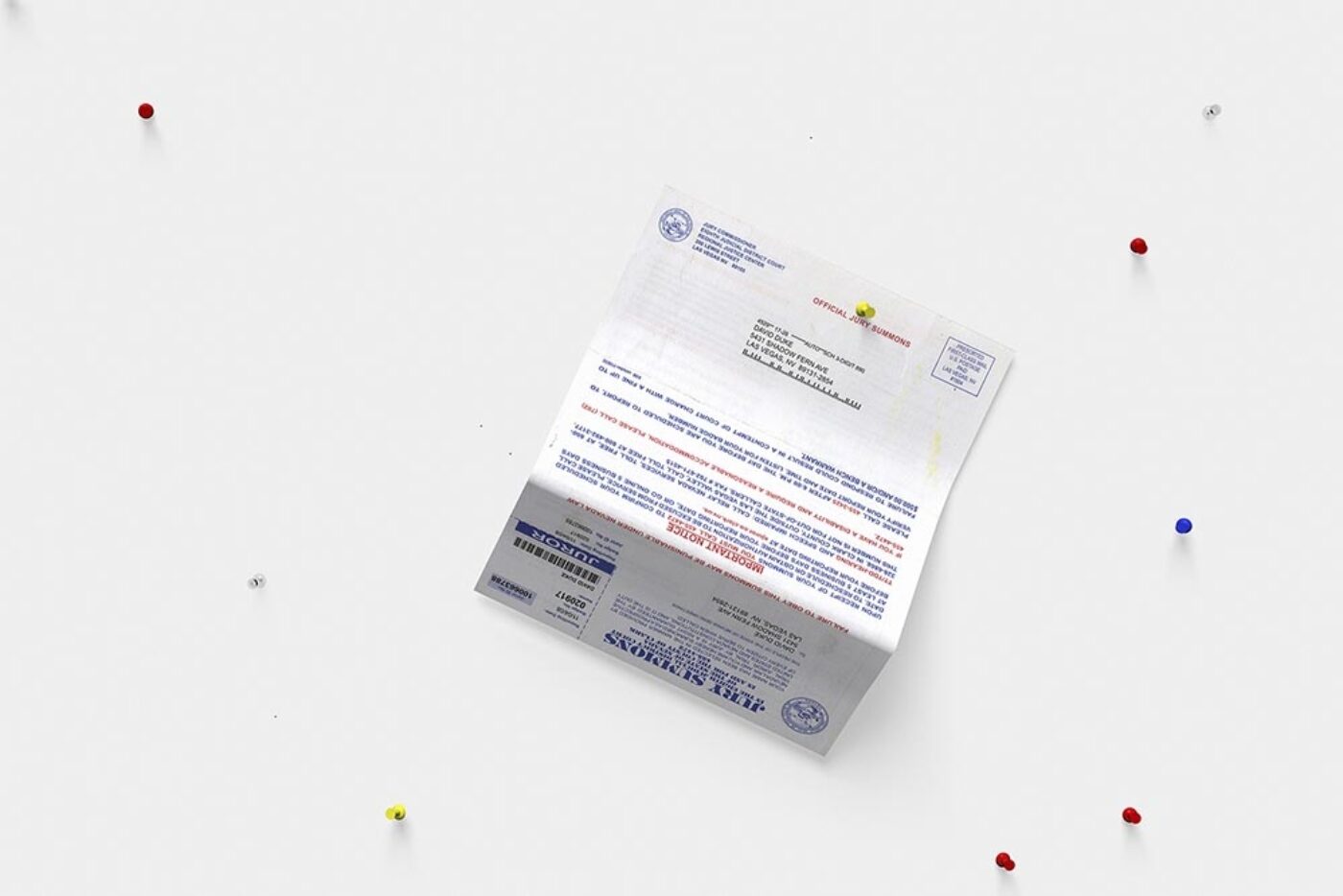 David Berezin (b.1985, Los Angeles, CA) lives and works in Los Angeles, CA. He received his BFA from the California College of the Arts, and has exhibited work at SculptureCenter, New York; Wattis Institute for Contemporary Art, San Francisco; and Seventeen, London, among others.