"Traditionally, a painting treats you to the front and center seats. I like the idea you might get a seat that's off to the side."

Discover MFA Programs in Art and Writing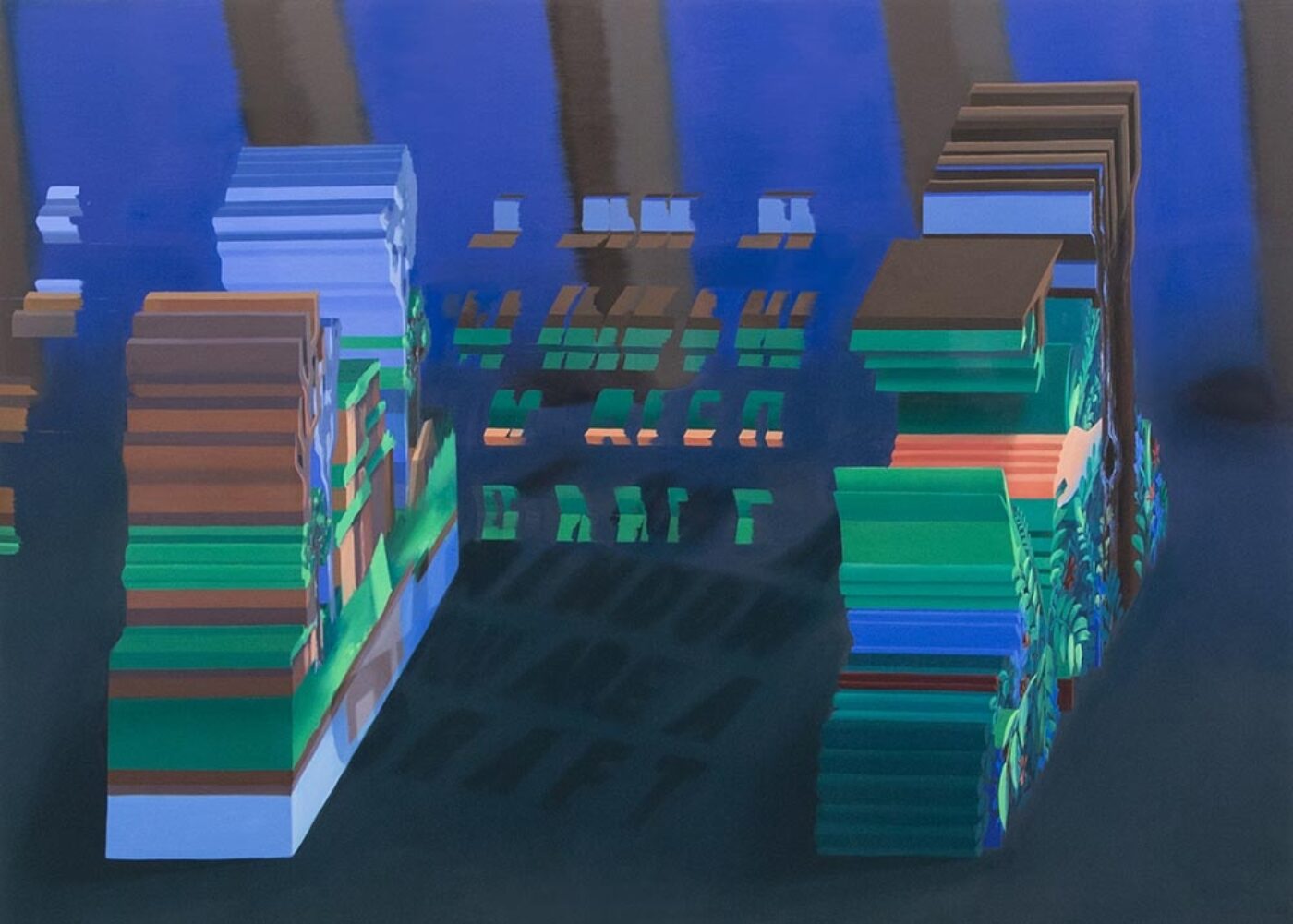 A few years ago, my practice consisted of primarily making abstract paintings. I worked through a structure I called "Slow Frames," which offered you two sequential views of an abstract scene, like two frames lifted from an animation. Seeing a second view of the scene implies that even an abstract painting promises some other, continuous world inside its frame. When I began to very carefully let imagery seep into my work, it came from a source already essentially temporal, constructed, and graphic: a cartoon.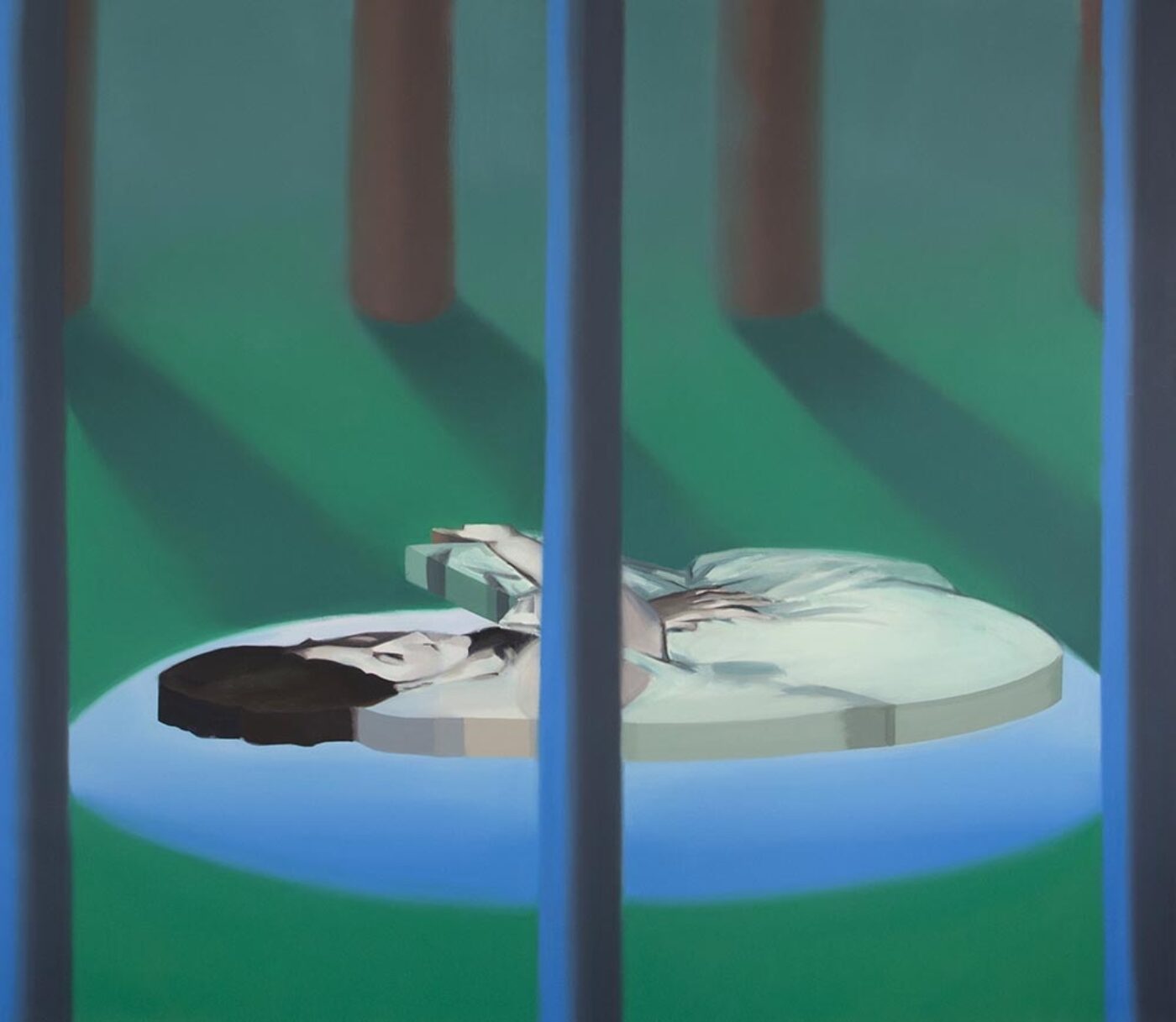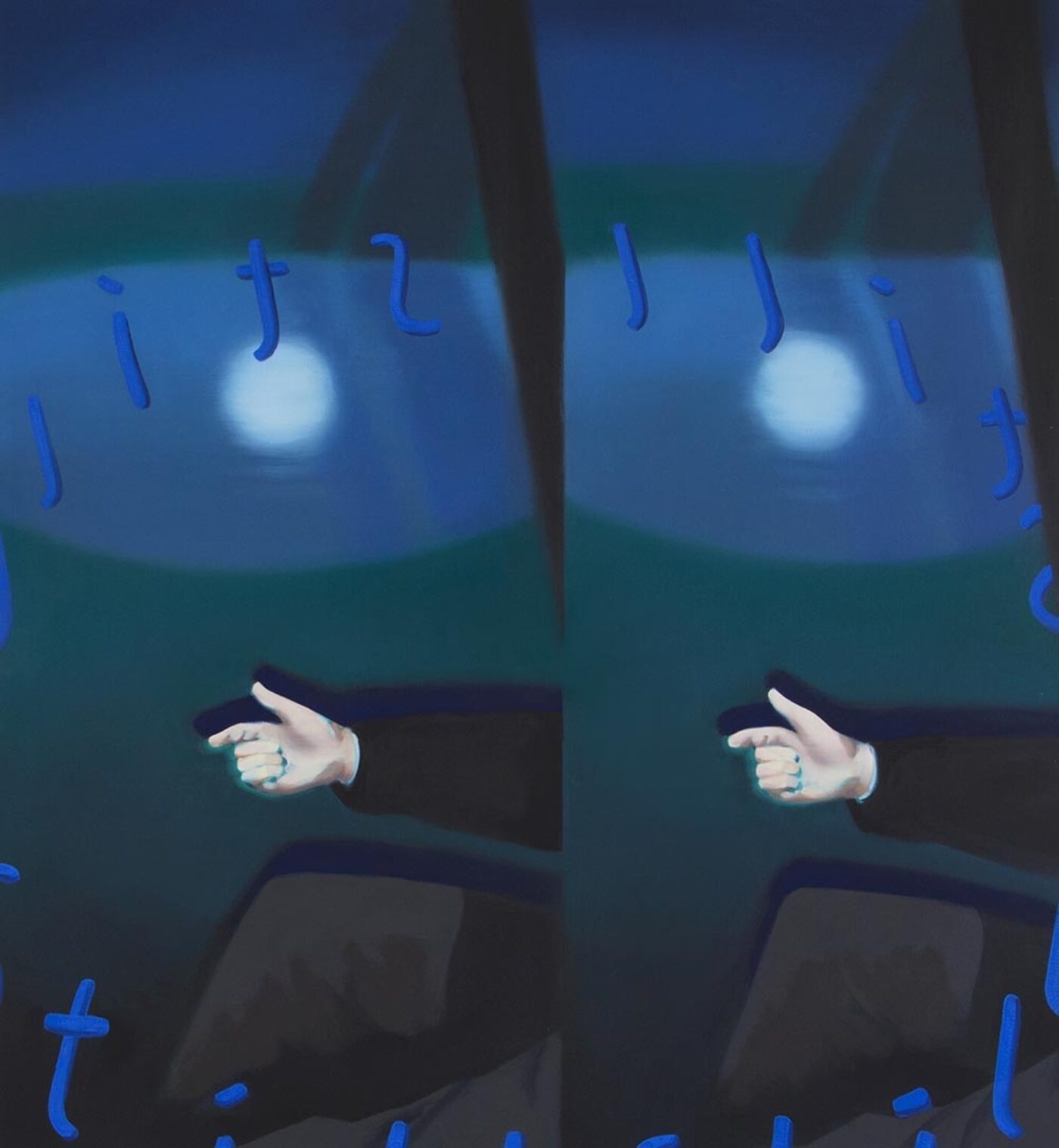 The Fleischer Studios of the 1920s and '30s created a flat world with rhythms that travel on the surface of the picture plane. People, animals, objects, and environment are made of one unified, rubbery substance. Everything in this world bounces with life, and everything has the potential to return your gaze. Betty Boop occupies a land at once sweetly inviting and menacing.
Disney, on the other hand, set out to achieve a high degree of naturalism. With the use of his patented "multiplane camera," he attained a stunningly realistic illusion of three-dimensional space in his feature-length animated films, including Pinocchio, Bambi, and Sleeping Beauty. Traditionally, animations have two layers—one, a stationary background; and two, a series of overlaid transparent cels for animated elements. Instead, Disney created multi-layered backgrounds with several glass panels that could be manipulated individually to create the illusion of parallax as a camera panned across the scene: glass panels with foreground features moved faster, while the panels with the farthest elements of the background moved slowly.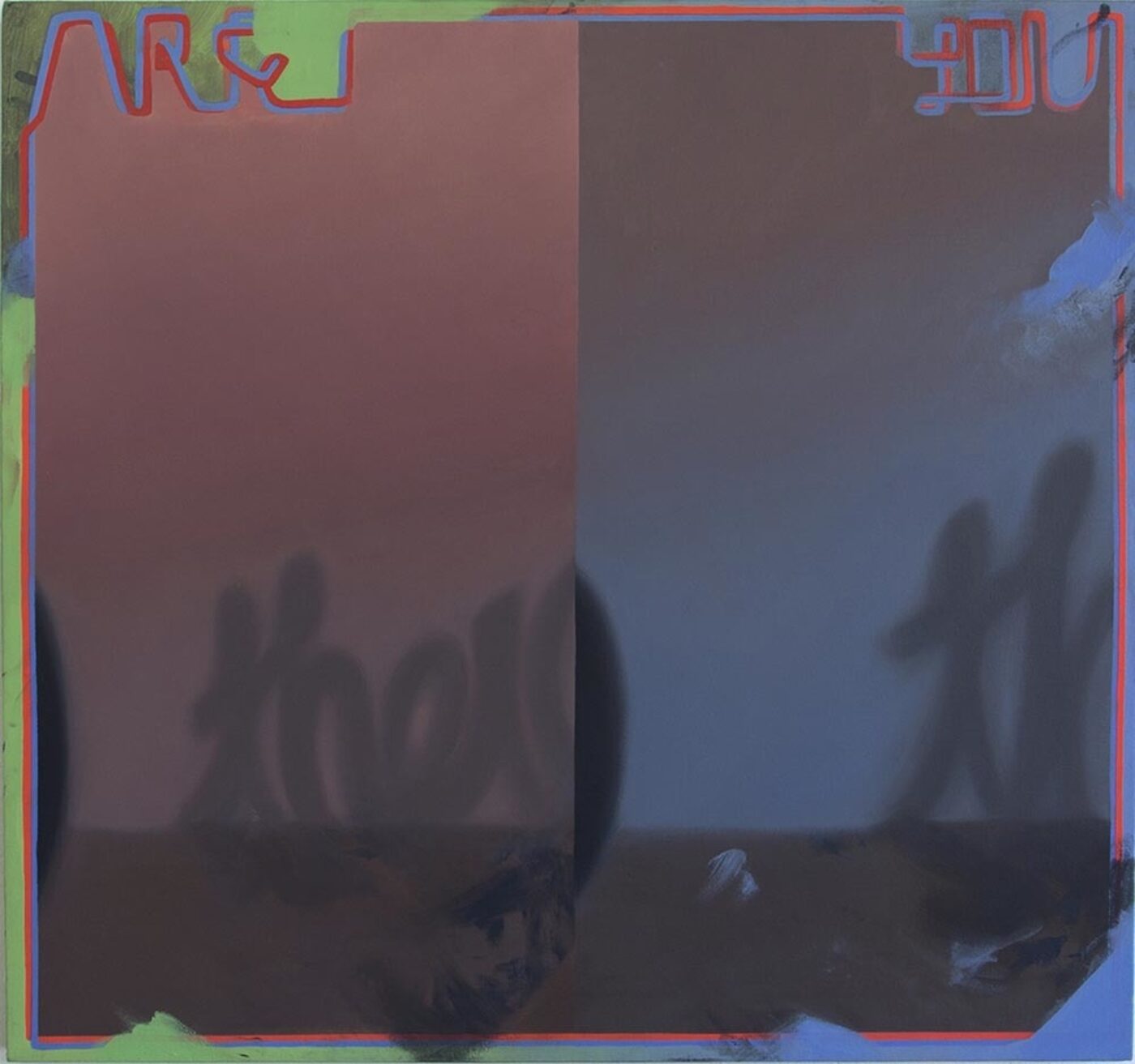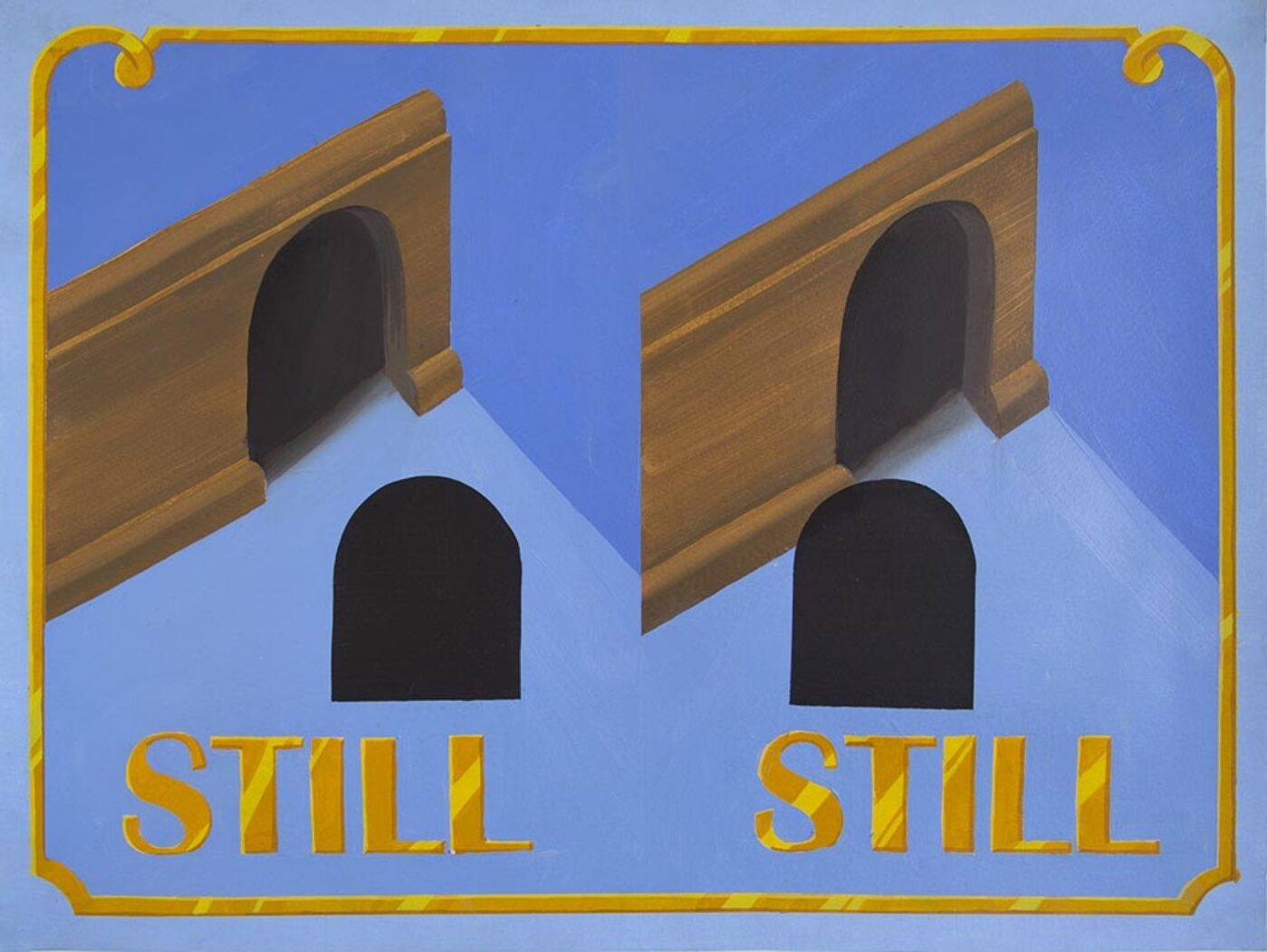 I'm charmed by the great lengths Disney went in order to make a shallow space look deep, and I'm drawn to use his work to tease out the strange threshold between the surface of an image and the deep space it depicts. In one scene of a documentary about his multiplane camera, a background painter demonstrates how a painting is irritatingly flat by rotating the picture to show you an oblique view of the panel. This rotation makes the flatness explicit because you can no longer suspend your disbelief about what is on the other side of the forms in the picture; there's no backside of the hand, far side of the tree, nor bulk to the boulder. Our tacit assumption that we might be able to hop inside the scene and see the other side of the tree is undermined by the demonstration that there's simply no more information there. I'm fascinated by the prospect of distilling this demonstration and reinserting it into a painting. I have the power to slip new, unexpected information into the space where you assumed there might be the backside of a tree. Depicting an image within an image is like nesting a story within a story.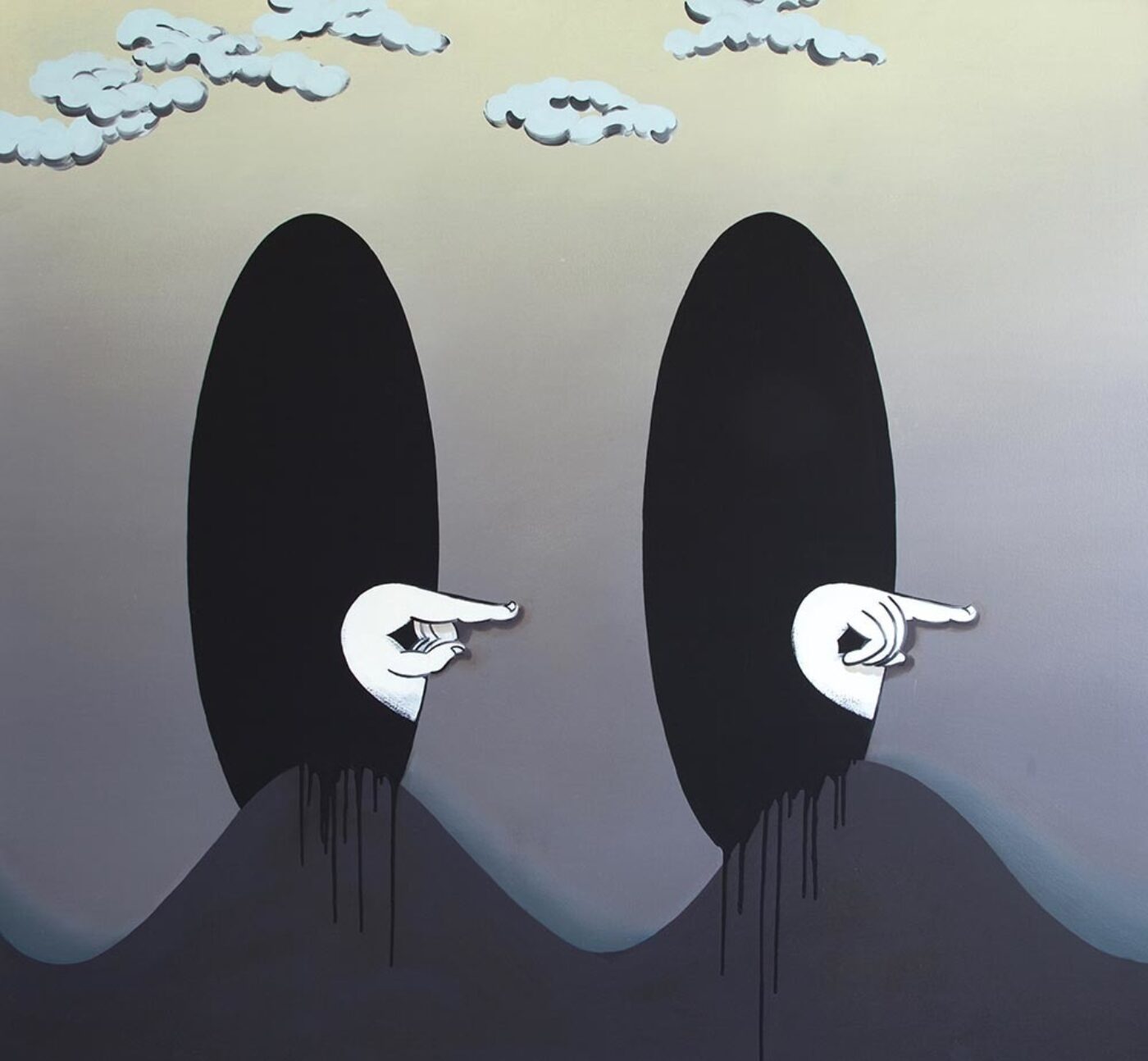 Dana Lok was born in Berwyn, Pennsylvania and received her MFA from Columbia University in 2015. Recent exhibitions include The Crack Up, Room East Gallery; Floating Point, Judith Charles Gallery; and The Columbia MFA Thesis Exhibition, Fisher Landau Center for Art, all in New York.