Discover MFA Programs in Art and Writing
RAP CULTURE, FEMINISM, CRAFT, PATHOLOGY, IDENTITY, FETISH, ABNORMALITY, RACE, SEXUALITY, BEAUTY, ANATOMY, CULTURAL VALUE, PERSONAL NARRATIVE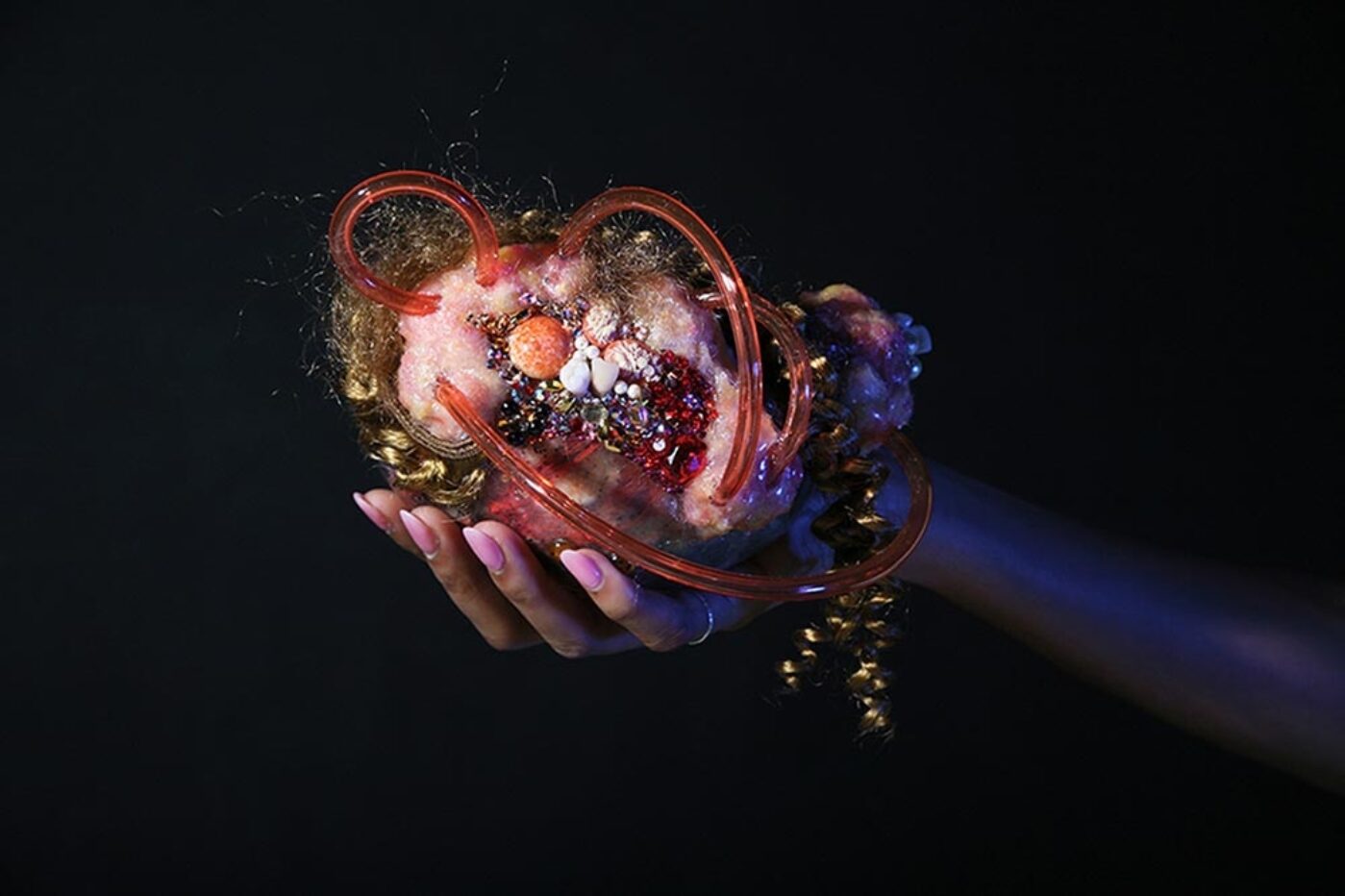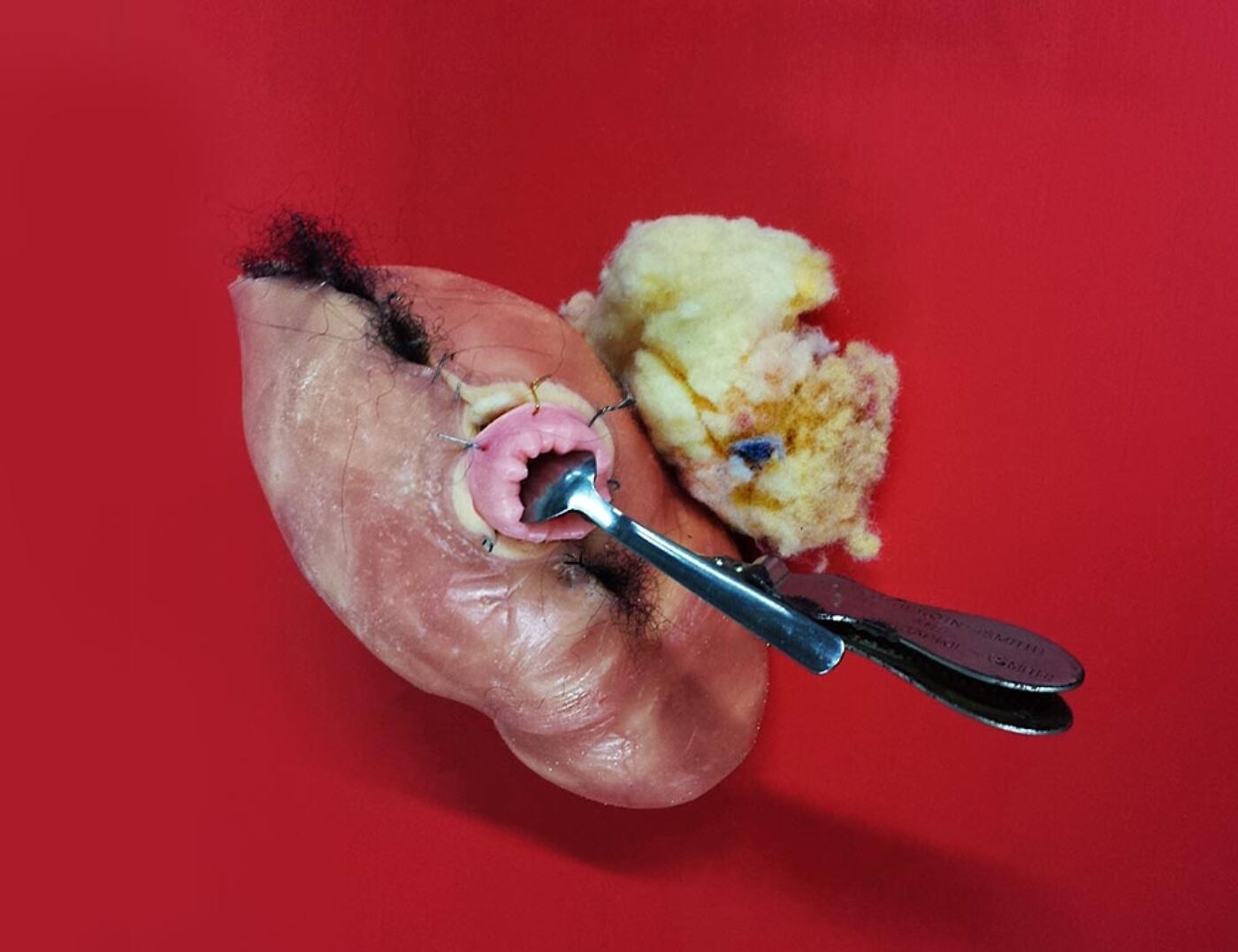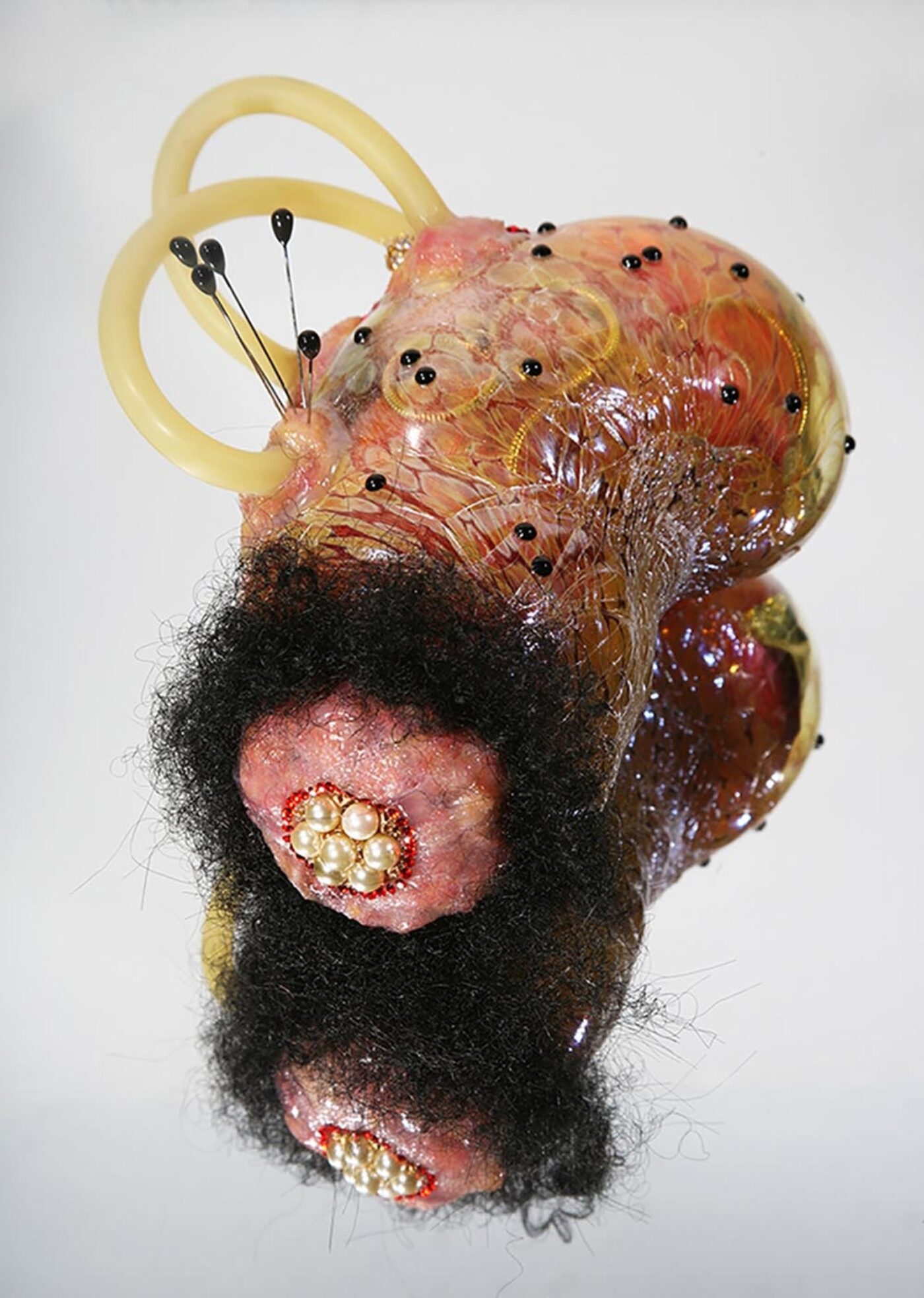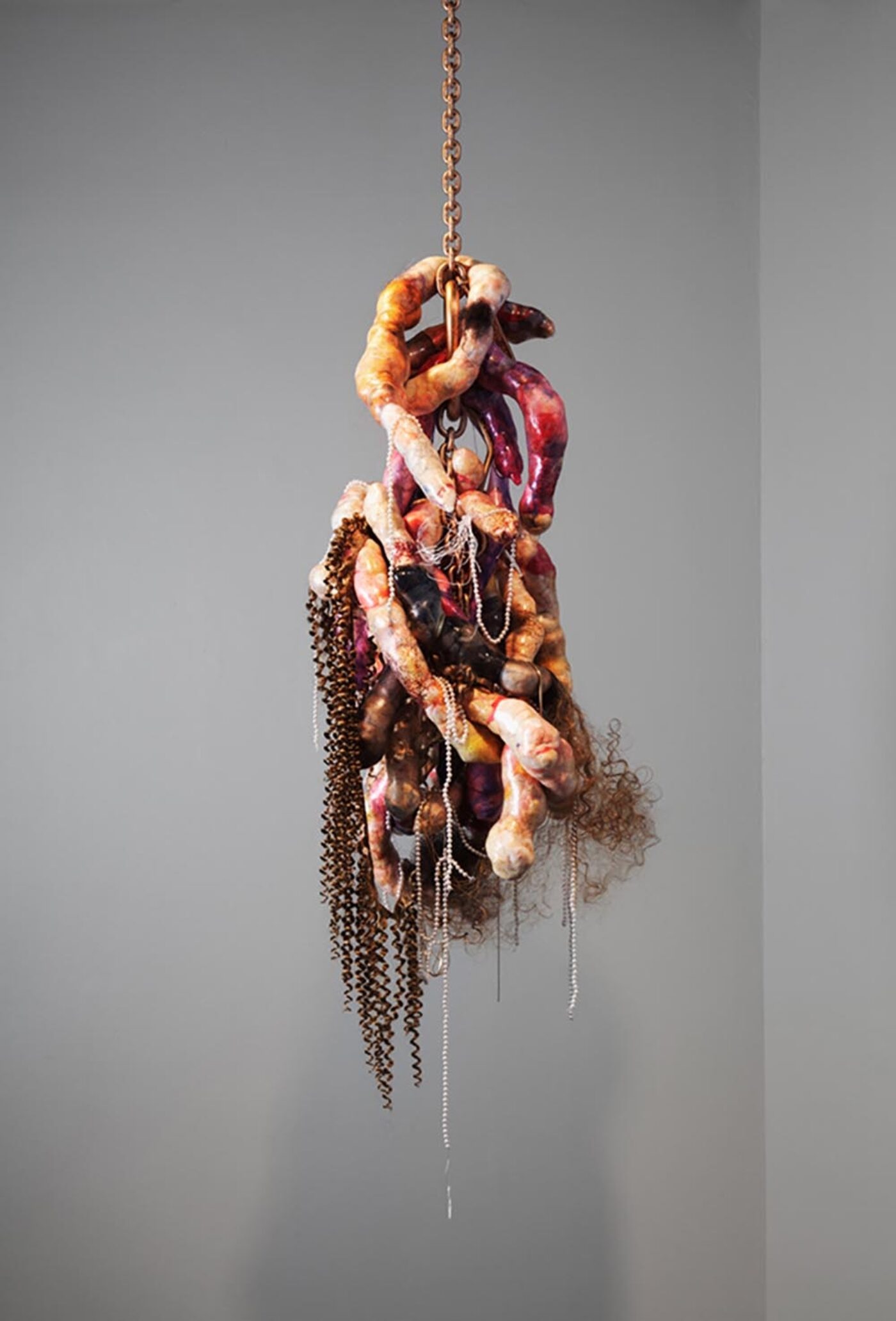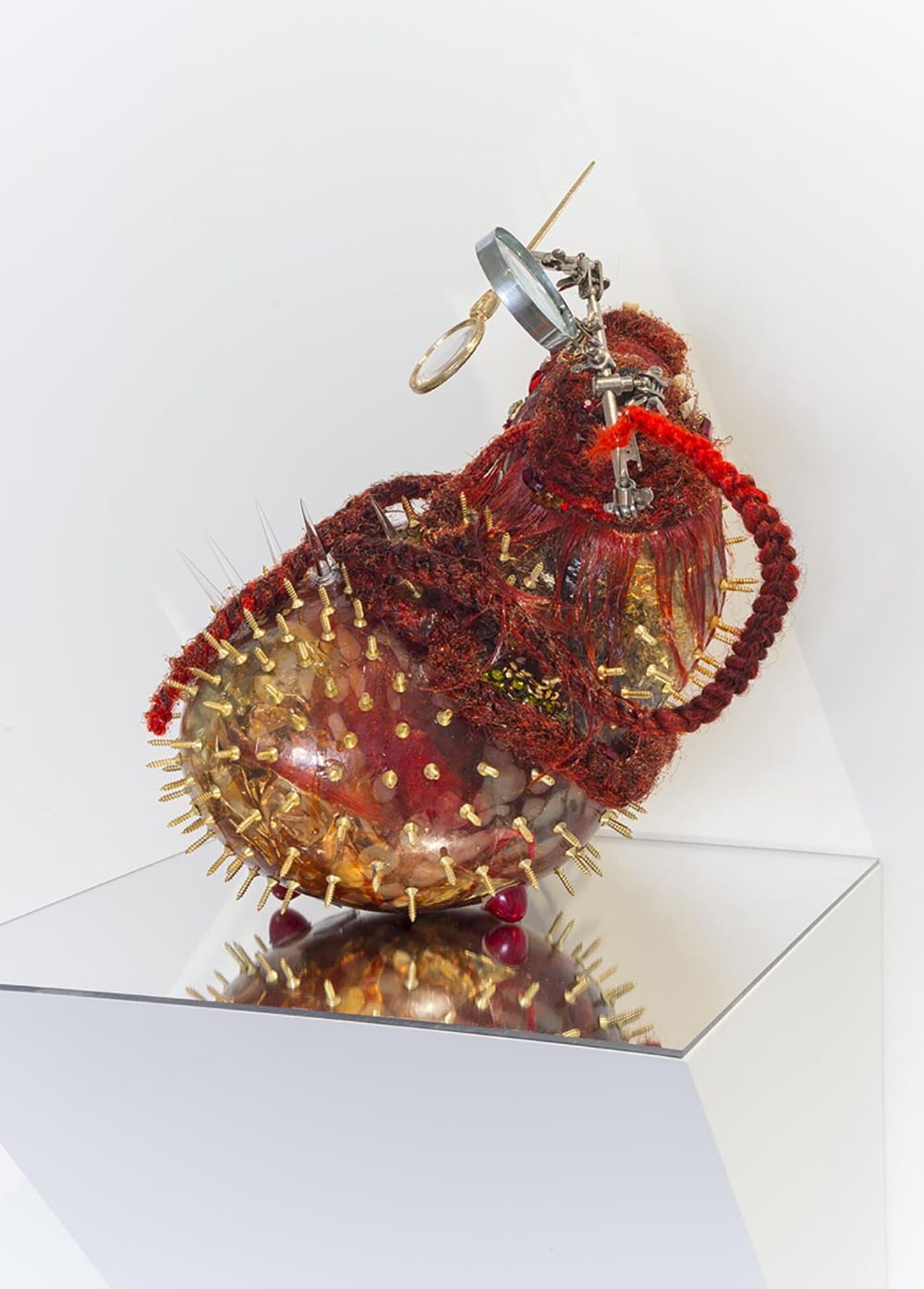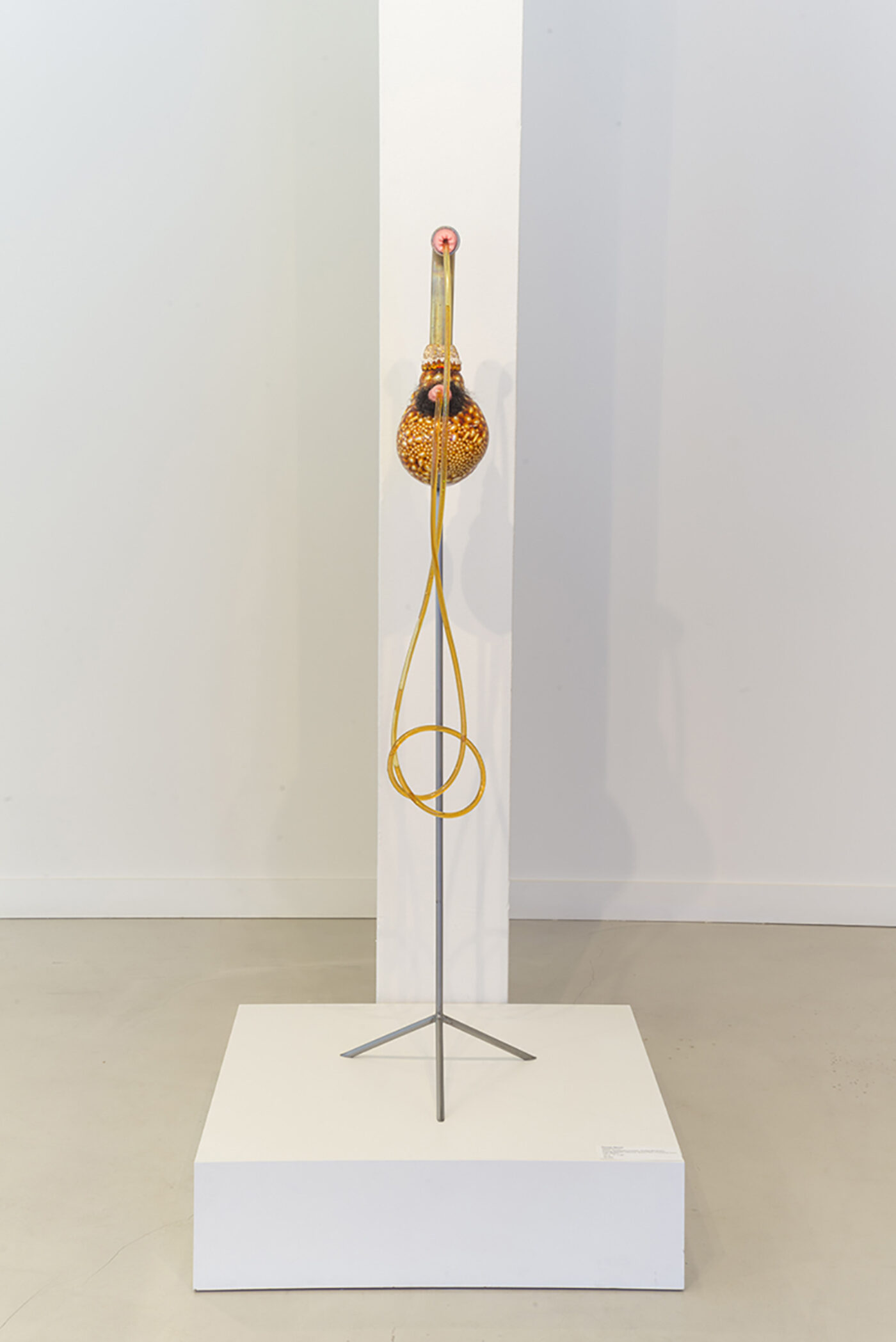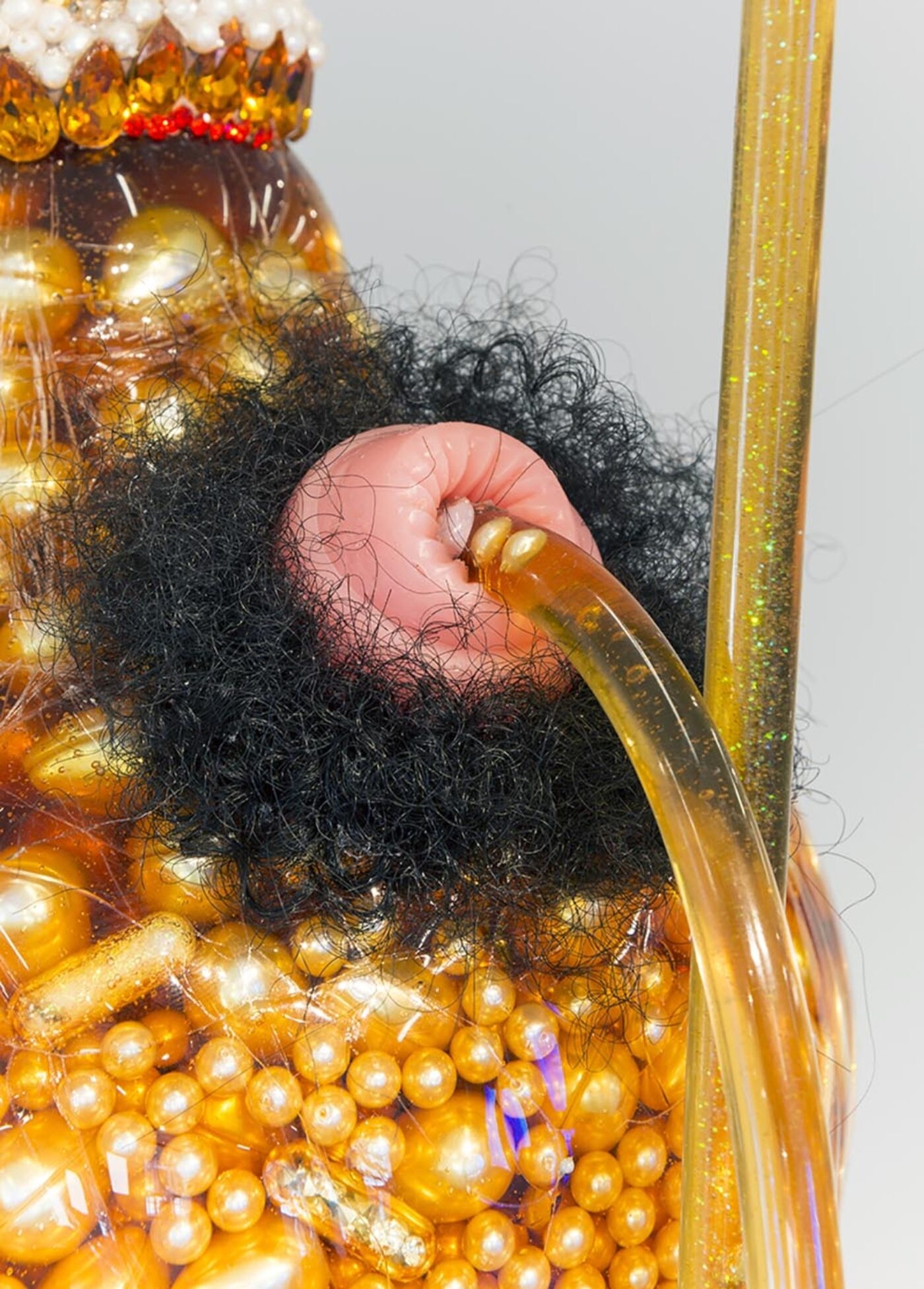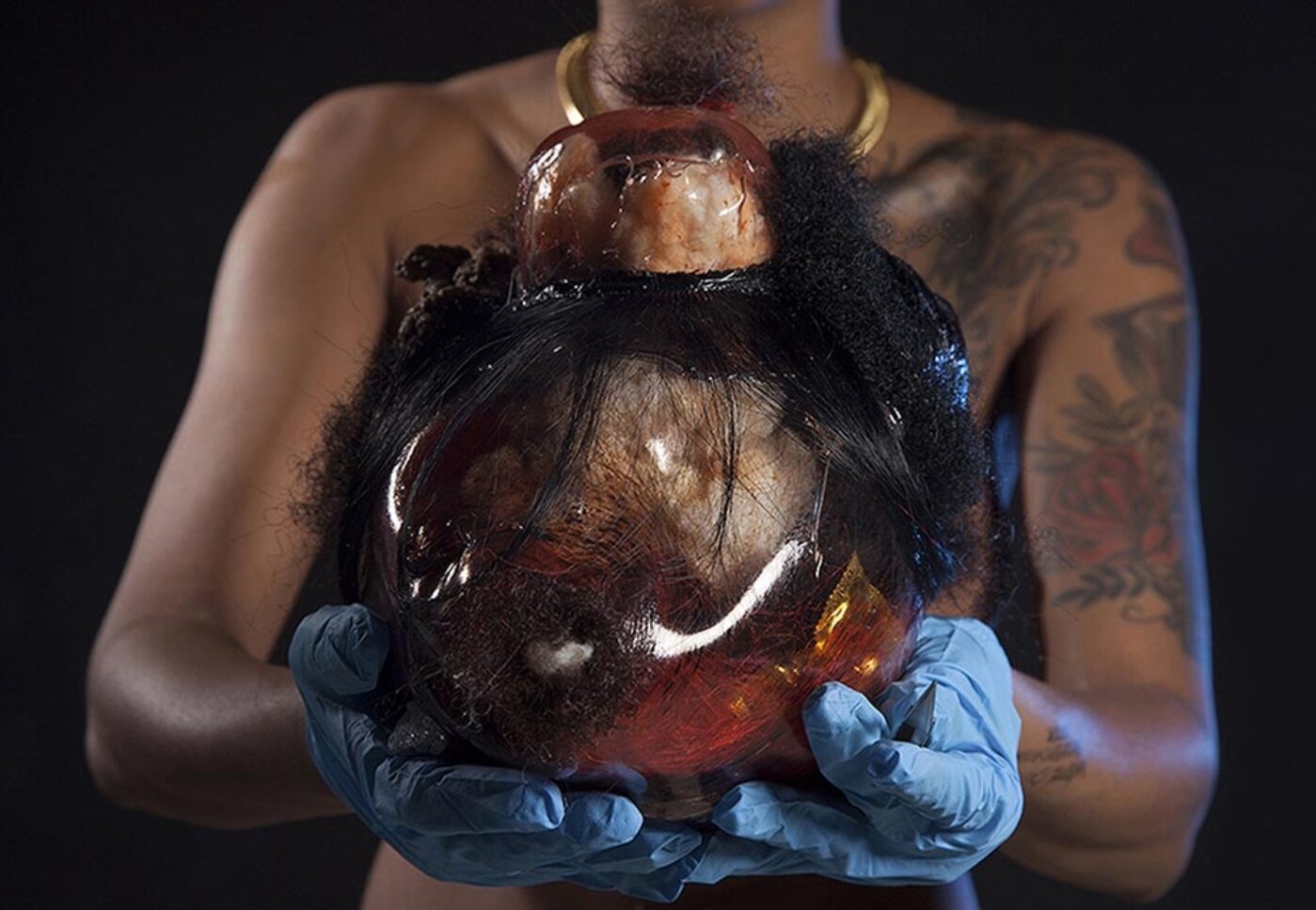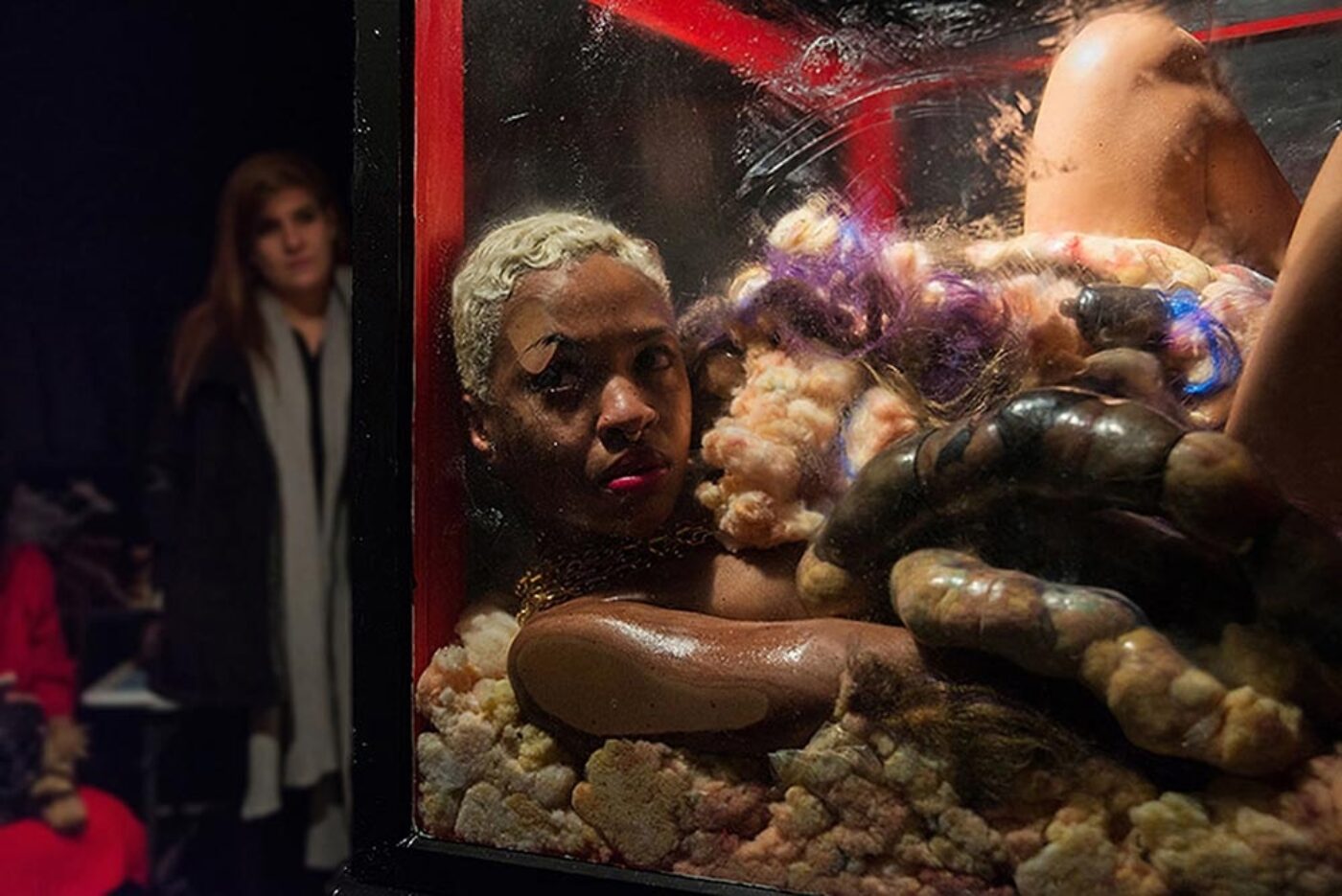 I identify, extract, and exploit the tissues that bind the sexual and the grotesque, specifically regarding the black female body. Treated as spectacle and disposable specimen, these women and their stories—Henrietta Lacks, Saartjie Baartman, the victims of Dr. J. Marion Sims—are a driving force. Identifying the voyeur as the subject, an oppositional gaze is directed towards fetish, objectification, and racism.
Take the power back, twist it, and sharpen it. Probe all cavities of the privileged viewer experience. With viscera and bling, a material mush is formulated of beads, Swarovski crystals, silicone, rubber, teeth, condoms, teddy bear stuffing, Vaseline, etc., held together by glass walls or latex membranes.
Doreen Garner (b.1986) is a Brooklyn-based artist born in Philadelphia, PA. Select exhibitions include "SHINY RED PUMPING," Vox Populi Gallery, Philadelphia, PA (2015), "Abjection" at the Rhode Island College Bannister Gallery, Providence, RI (2014), and "Pussy Don't Fail Me Now," Cindy Rucker Gallery, NY (2015). Garner has recently completed residencies at Lower Manhattan Cultural Council (2015) and Skowhegan School of Painting and Sculpture (2014). She holds a BFA in Glass from the Tyler School of Art at Temple University and an MFA in Glass at the Rhode Island School of Design. Currently Garner is a 2015-2016 Artist in Residence at Abrons Arts Center, NY.