Discover MFA Programs in Art and Writing
Curated by Ashley McNelis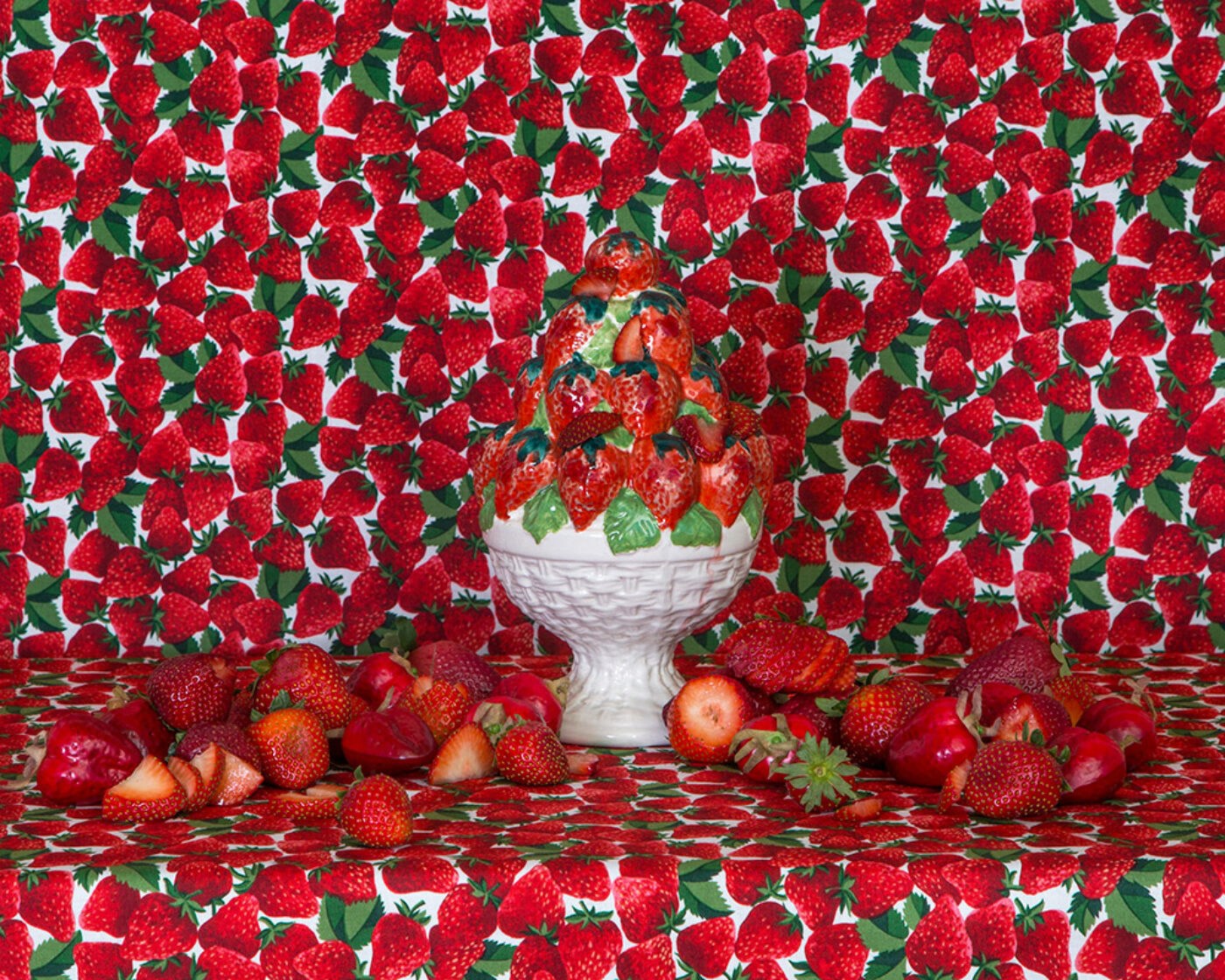 Fascinated by how objects can hold symbolic and material value, Rachel Stern finds inspiration in the history of decorative arts and stylistic movements—such as Rococo—believing it's possible to create beauty from the banal, and to make high aesthetics universally accessible. Internalizing these ideas, Stern constructs fantastical image worlds using male muses. Further instigated by her interest in the history of art, visual culture, feminism, queer aesthetics, and beauty, she embraces the complexity of these images and is honest about not fully understanding them.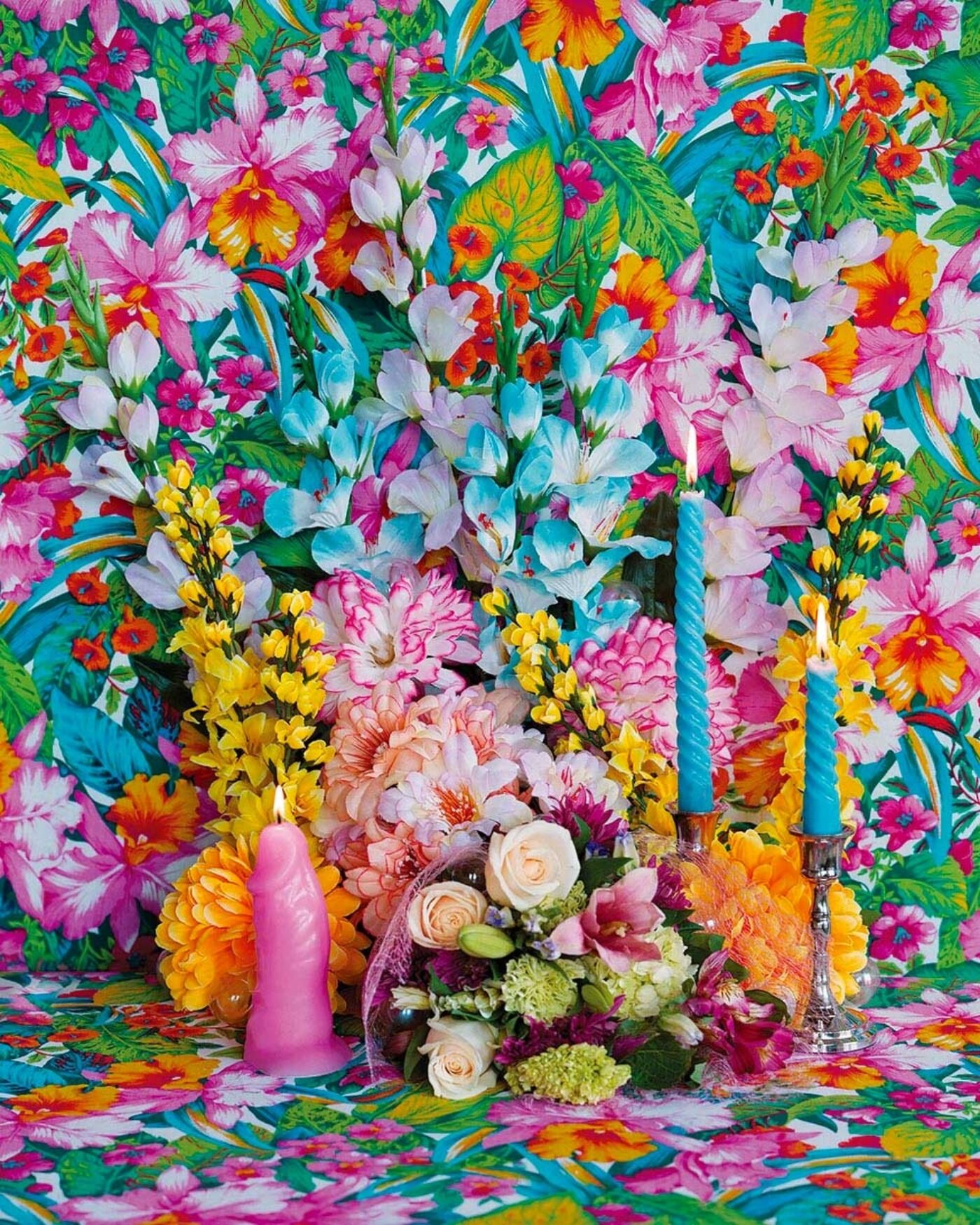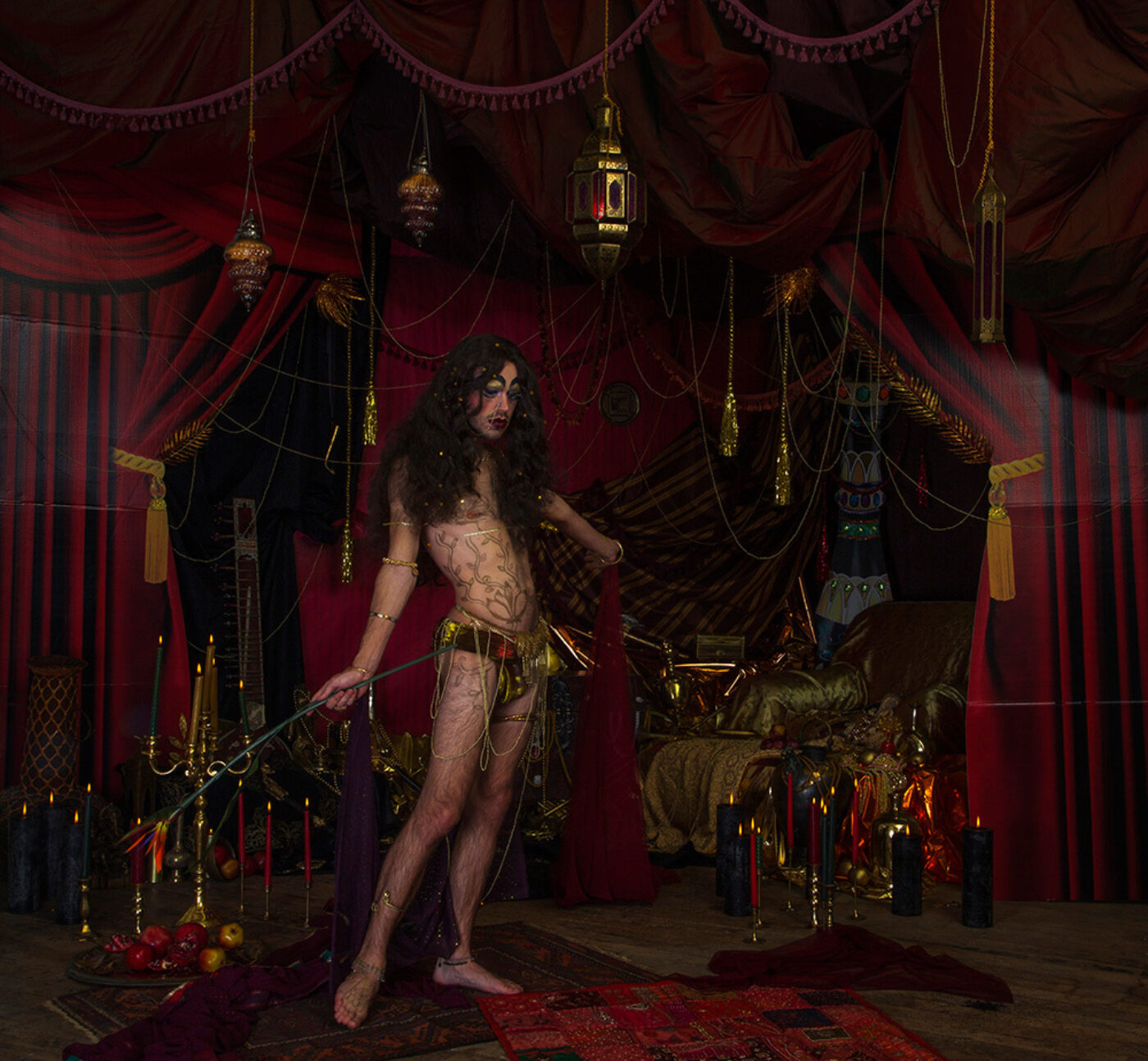 Initially uncomfortable with her work being classified as kitsch, Stern now embraces the term. When she read extensively on the history of mass-produced art and design objects, she found kitsch to be more than simply sentimental, gaudy, or low-brow. In fact, kitsch is, at its core, used to deal with fear and loss. So while its imitative quality may depreciate an object's authenticity, value is gained in other ways—namely, in sentimentality or a sense of security. This is why Stern has always been a collector of these items; her magpie mentality contributes to the images' impact.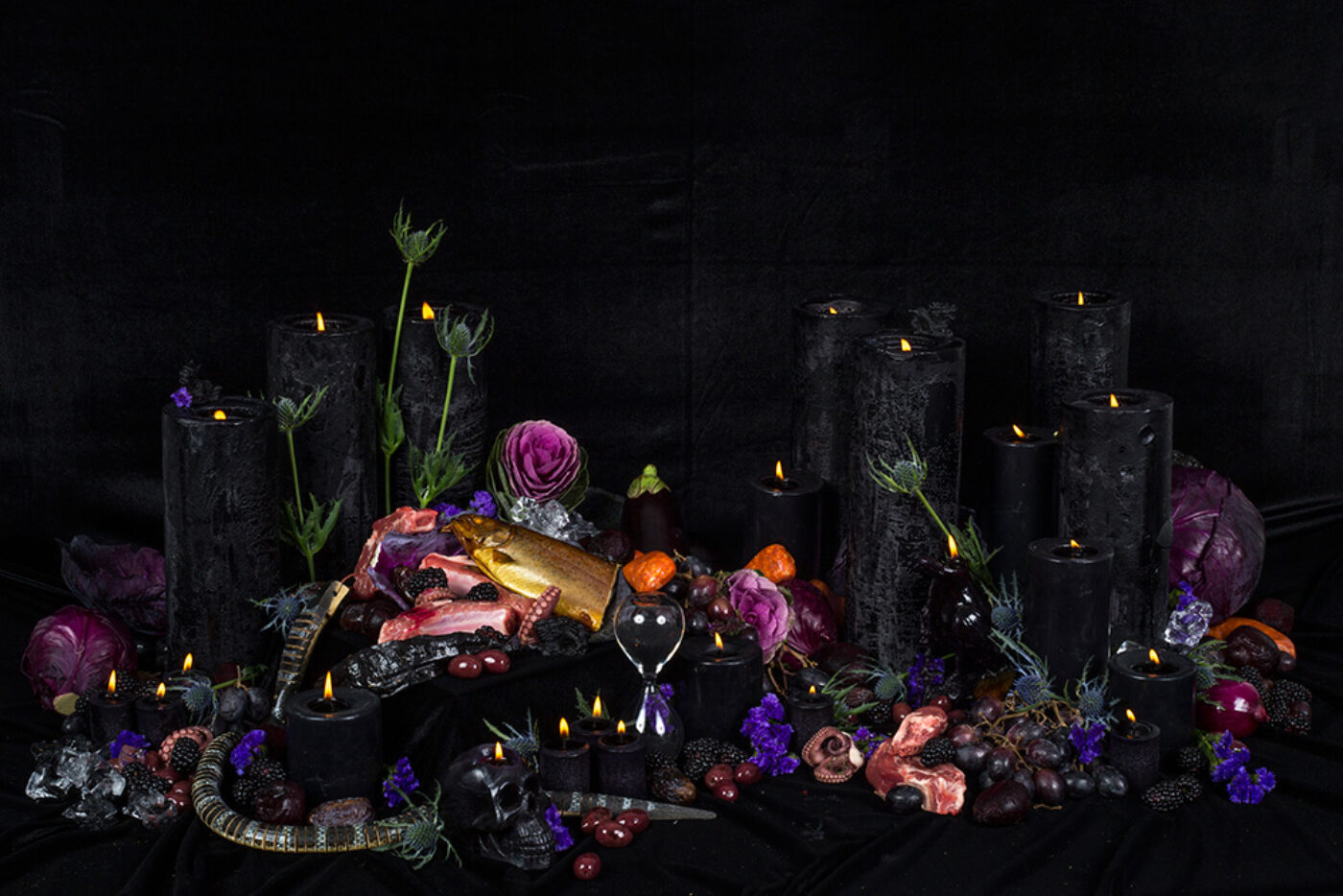 Between graduating from RISD and beginning Columbia's MFA program, Stern worked with high school students to cultivate their photography, fashion, and design skills. She fondly notes that one of her courses, Fashionista, also functioned as a queer empowerment class. While teaching in Providence, she became involved in the city's drag scene and began a series of collaborative projects with local artists. She was captivated by how drag created the opportunity to live a personal fantasy, oscillating between the natural and fictive. Soon, she integrated these interests into her studio practice and began predominantly photographing men.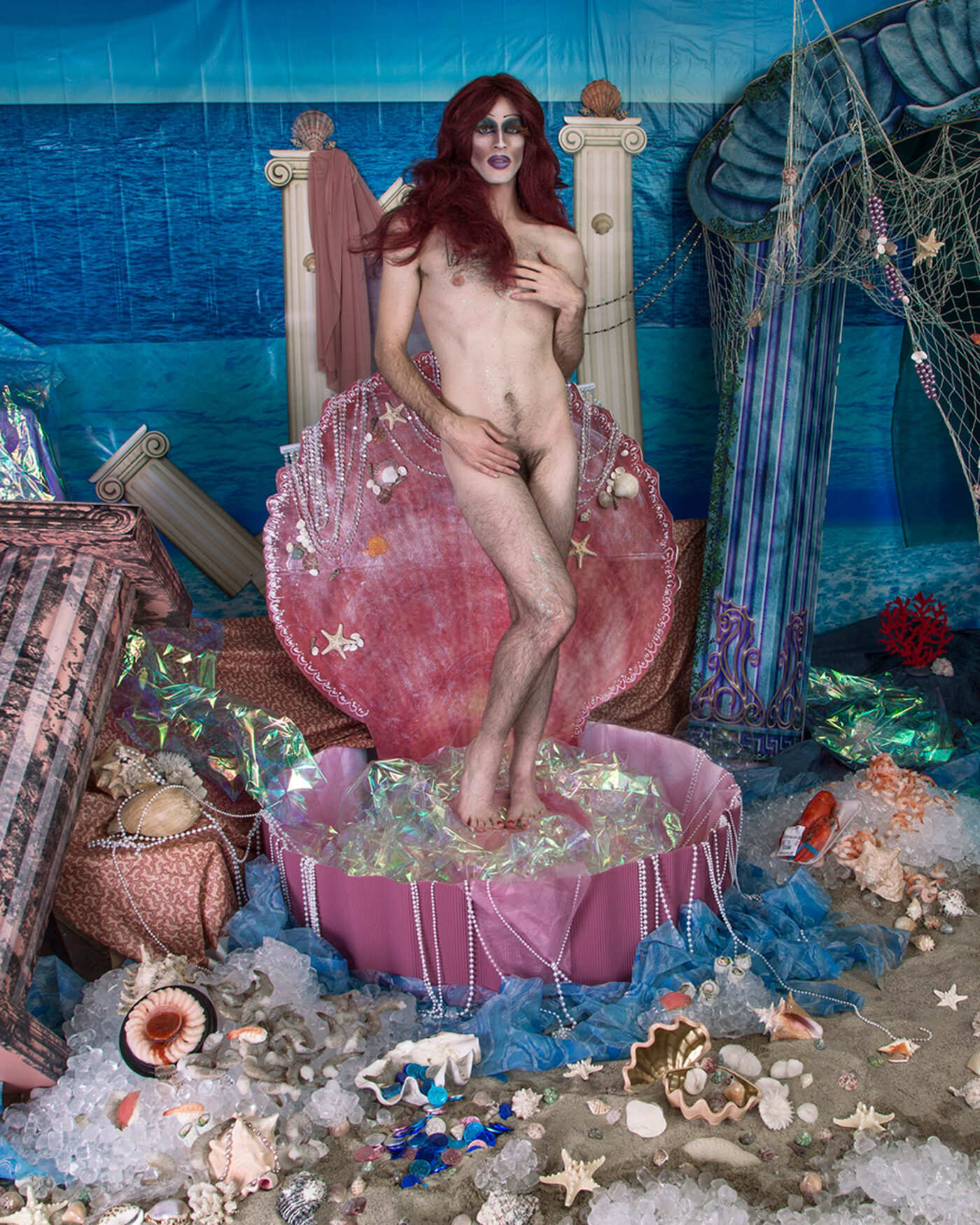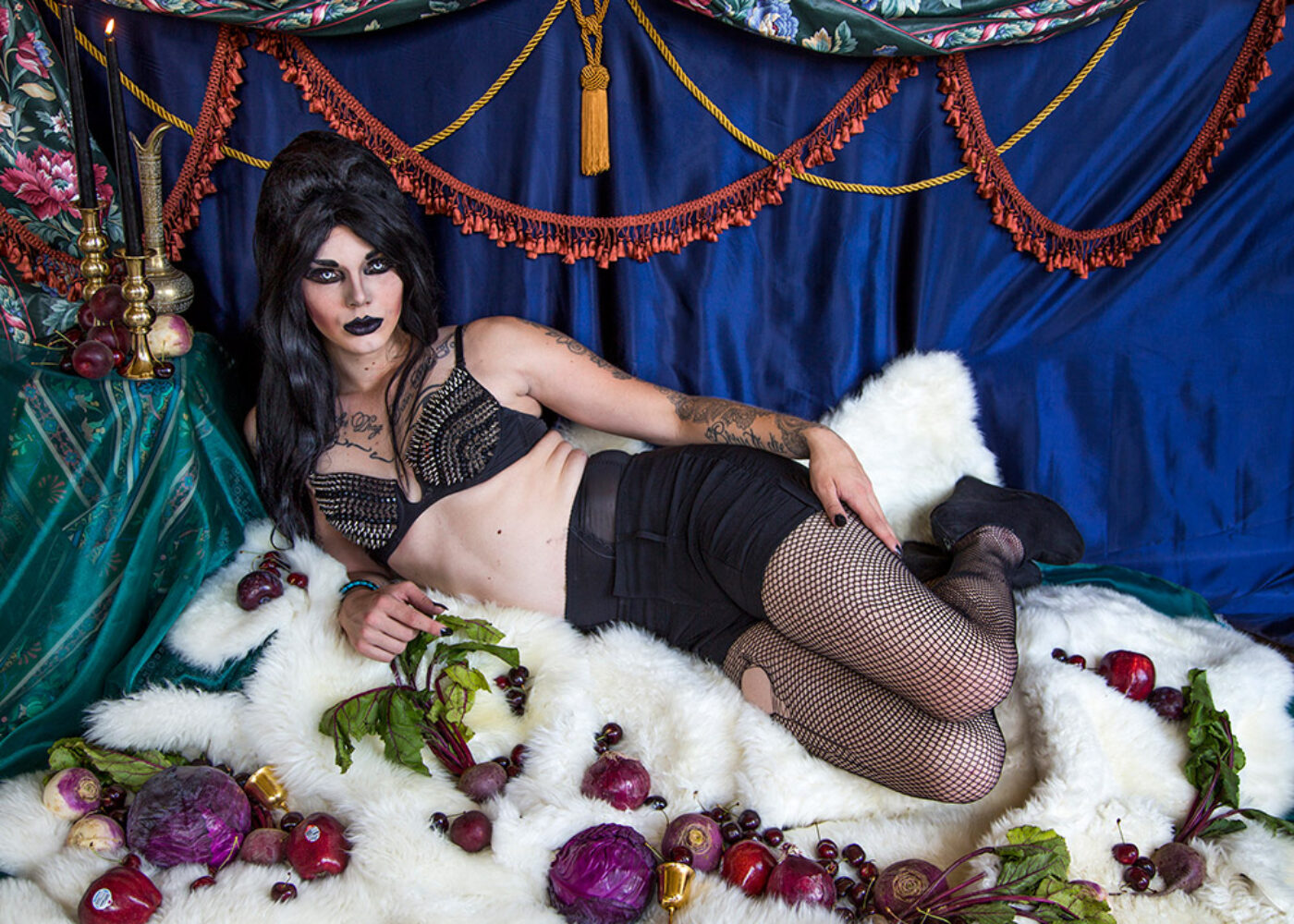 For many of these images, Stern replicated exercises from The Manual of Male Photography (1986)—a thinly veiled, homoerotic, technical guide to the medium—to address and complicate the female artist's gaze and authorship. This is particularly difficult when many still associate eroticized male figures with masculine, homosexual culture. Combating this reflex, she tries to cultivate any perspective she wants, whether it's female, sexualized, or other. This has led her photographs in a darker direction; her most recent works originate with the violence underlying mythologized stories of famous historical women.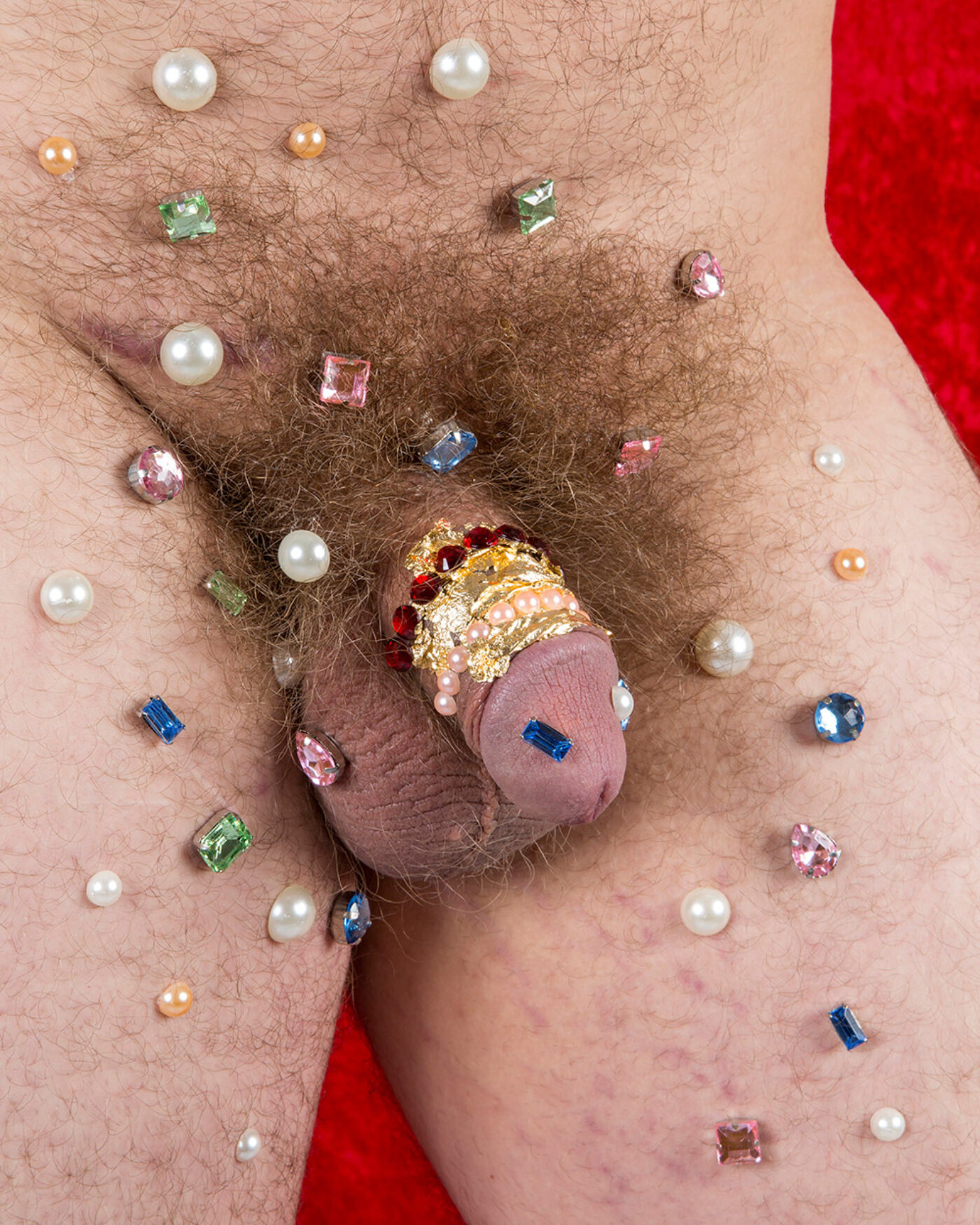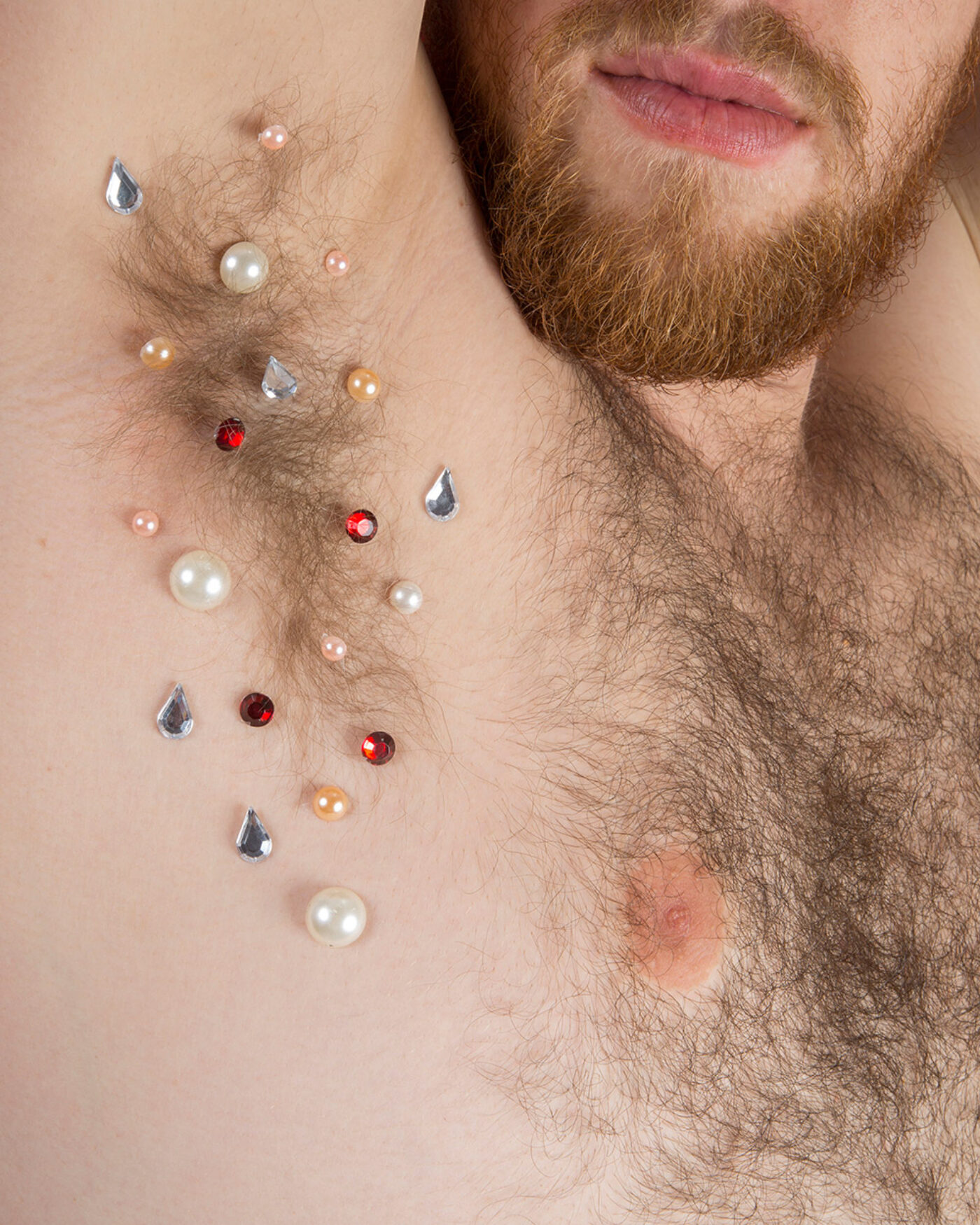 Stern's recreated, art historical imagery contrasts high and low, real and fake, to ambiguous ends: strawberries are poised on plastic tablecloths, a man in drag poses as Venus, and rhinestones are substituted for royal jewels, among other examples. These pairings upset historical notions of value and authenticity, and question how we see the world, and what it is that we're seeing.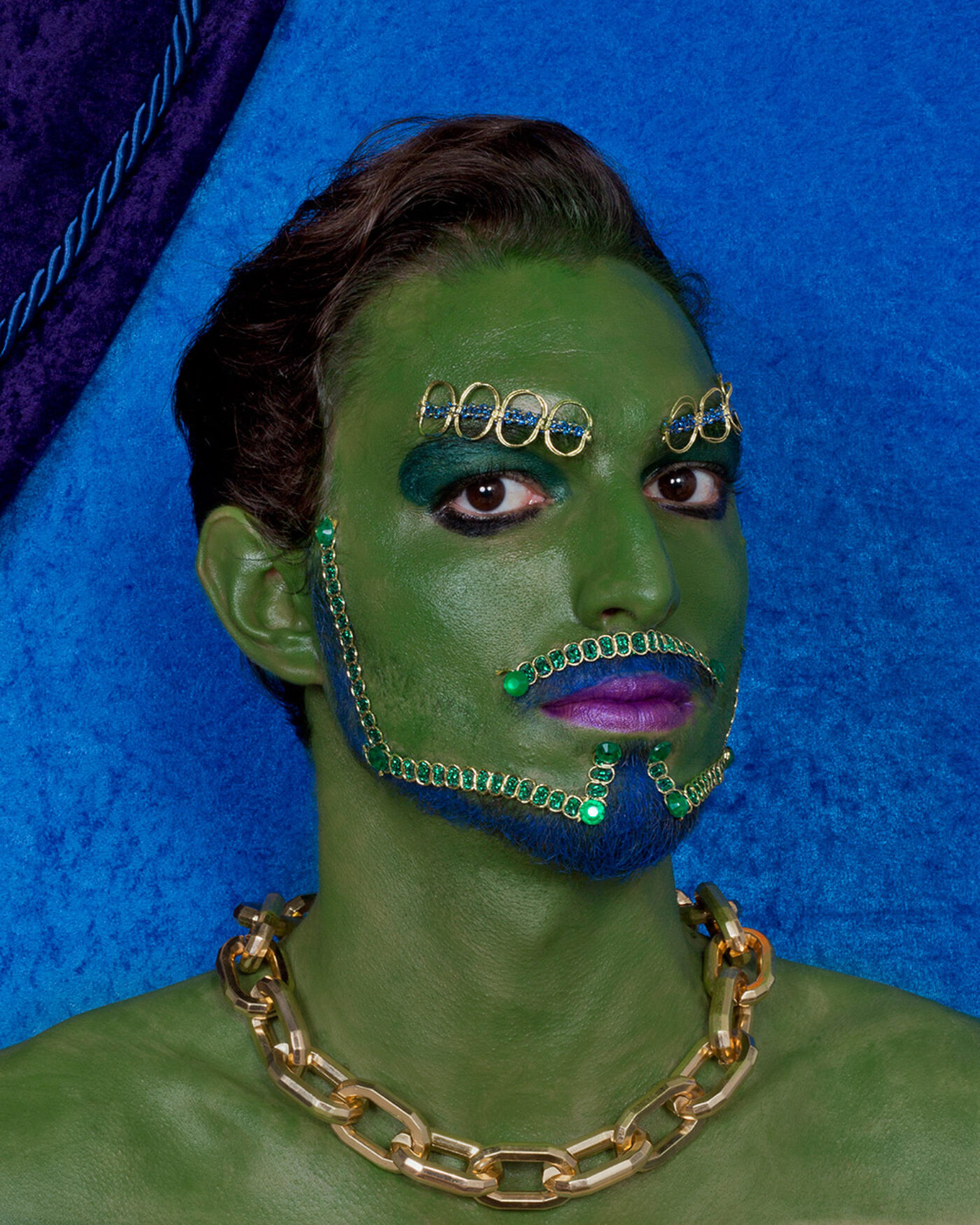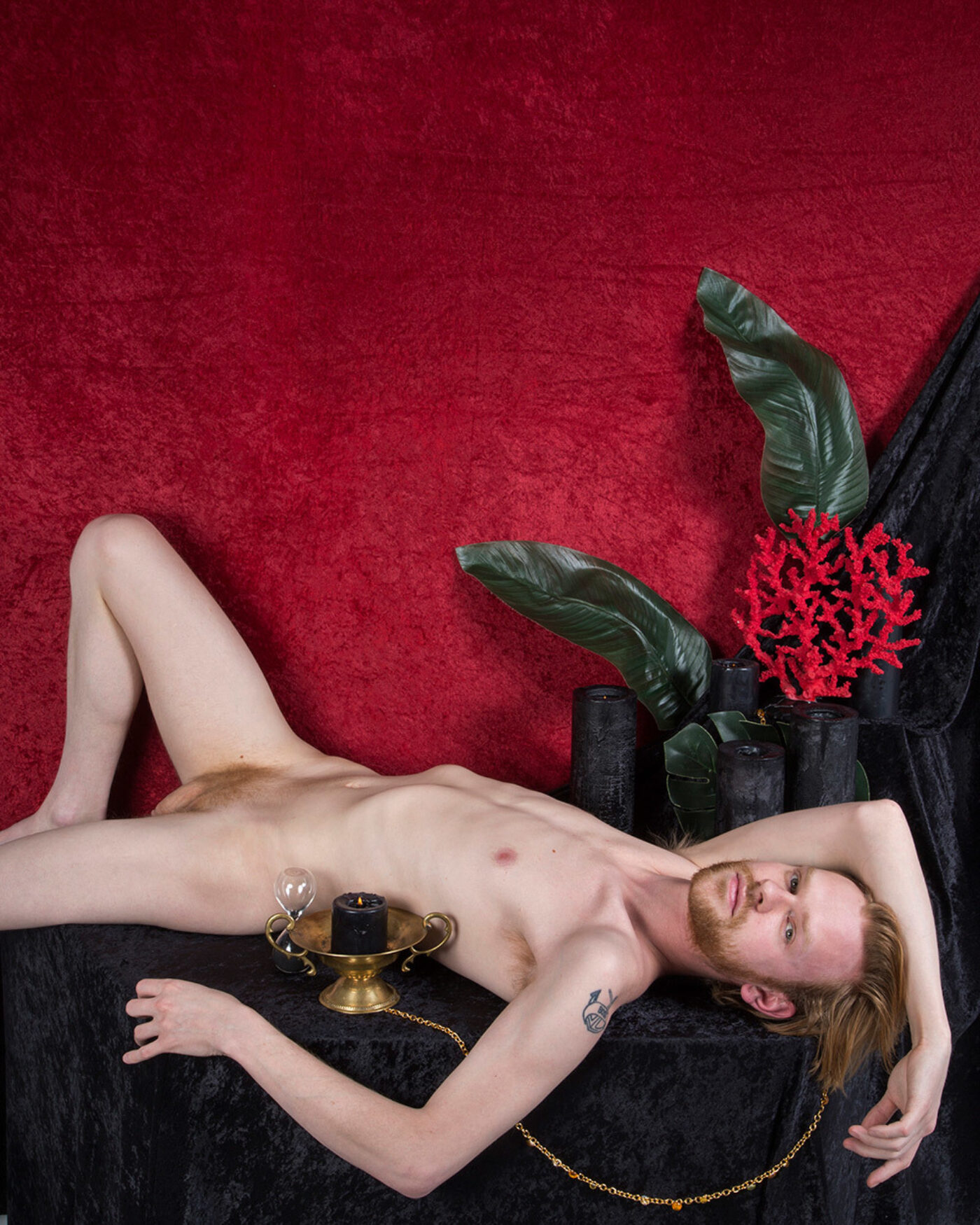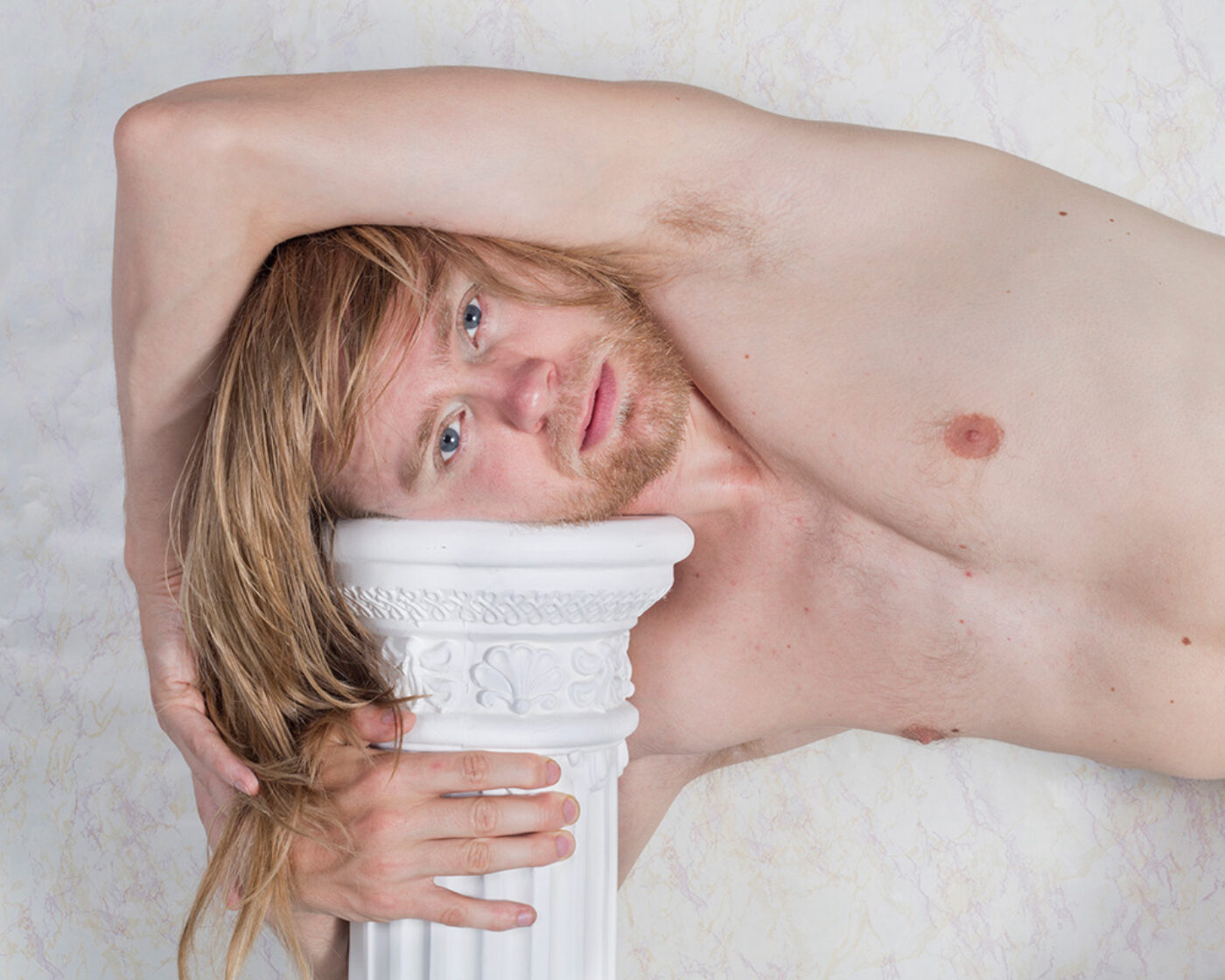 Rachel Stern was born in 1989 in New York City. She received her BFA in photography and the history of art and visual culture in 2011 from the Rhode Island School of Design, attended the Skowhegan School of Painting and Sculpture in 2014, and is currently enrolled in Columbia University's MFA program in visual arts. Stern has exhibited works at Daniel Cooney Fine Art, Invisible-Exports, Pioneer Works, Northern-Southern, the Flash Forward Festival, and was included in Humble Arts Foundation's 31 Women in Photography at Hasted Kraeutler. Her work has been featured in two issues of MATTE Magazine, Blink, Still, Vice Magazine, Art F City 2015 Naked Panda Calendar, Outpost Journal, Gyroscope Prints, and Gather Journal. She currently lives and works in New York City.
Ashley McNelis is a writer, curator, and recent graduate of the master's program at the Institute of Fine Arts, New York University. See her other contributions to BOMB here.