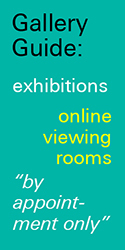 Sweaty Sculptures
Curated by Ashley McNelis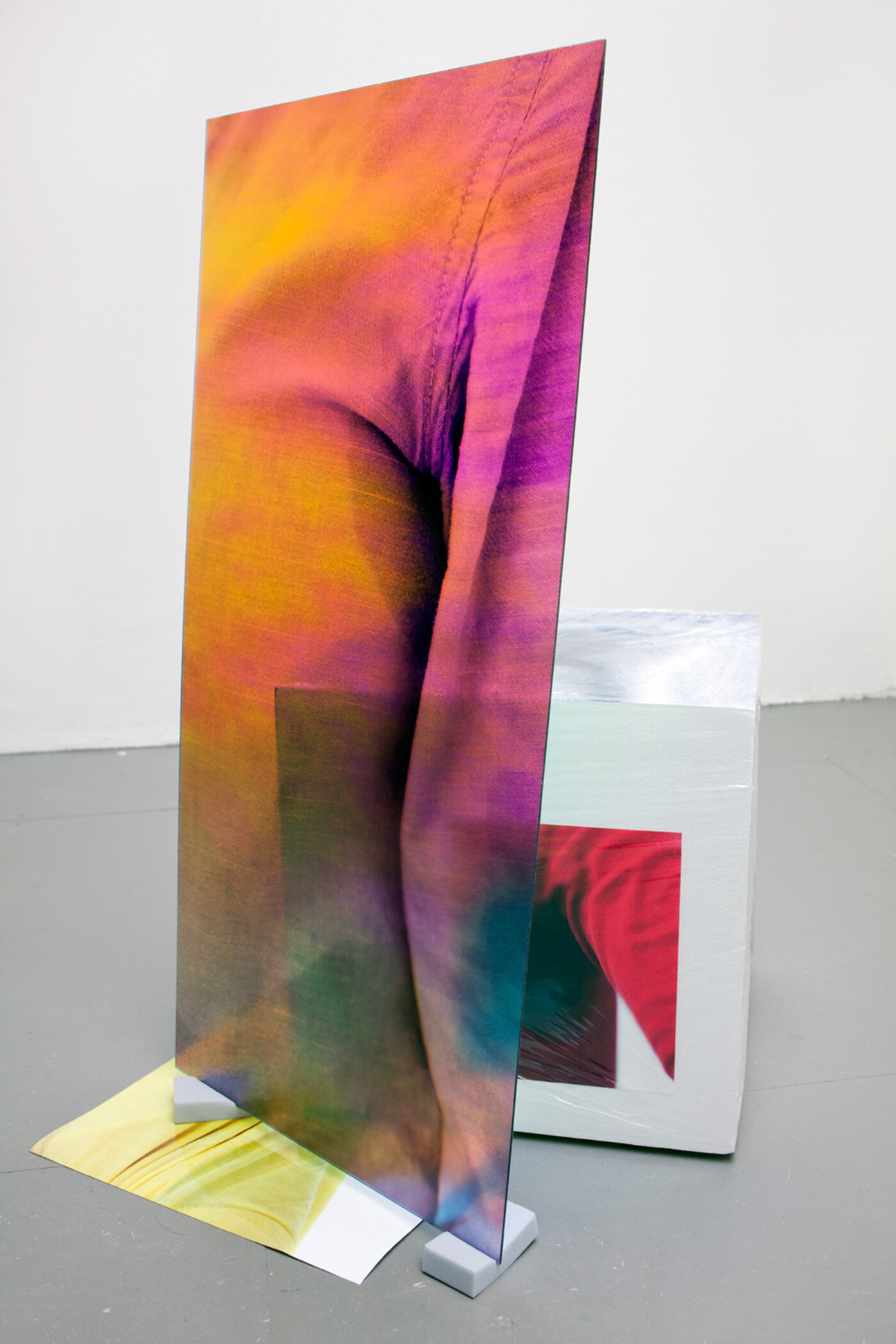 Anouk Kruithof's practice knows no bounds. Her photographic work has extended to encompass sculpture, installation, video, performance, and artist books (her tenth, AUTOMAGIC, is in progress). Kruithof frequently involves the public by allowing them to participate in the creation of the work. A previous exhibition included printed matter for visitors to take away and disseminate into the public sphere. The participants in a performance at the Autocenter in Berlin (RUHE, 2012) were recruited on the street or through dance and theatre platforms. For the photo installation Untitled (I've taken too many photos / I've never taken a photo) (2012), Kruithof posted flyers in Brooklyn to find someone who had never taken a photograph. In enlisting the nineteen-year-old she found to help her choose which photographs from her massive archive to exhibit, she managed to disrupt our understanding of digital images as exhaustively integrated into society. Kruithof breaks through the walls and facades adapted by others in public to create these connections. Her contact with individuals found on the street or through digital means generates a reflexive commentary on connectedness in contemporary urban life.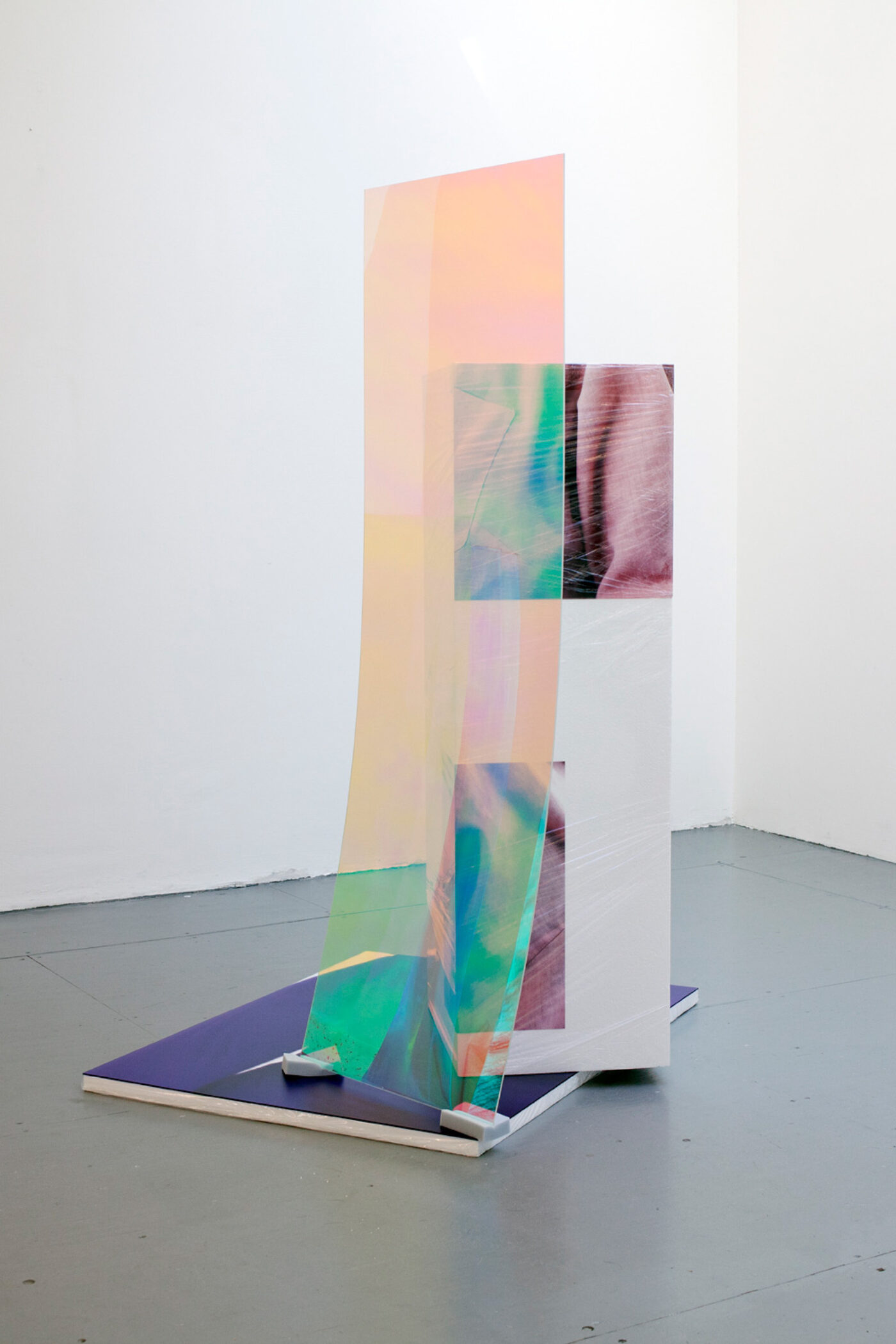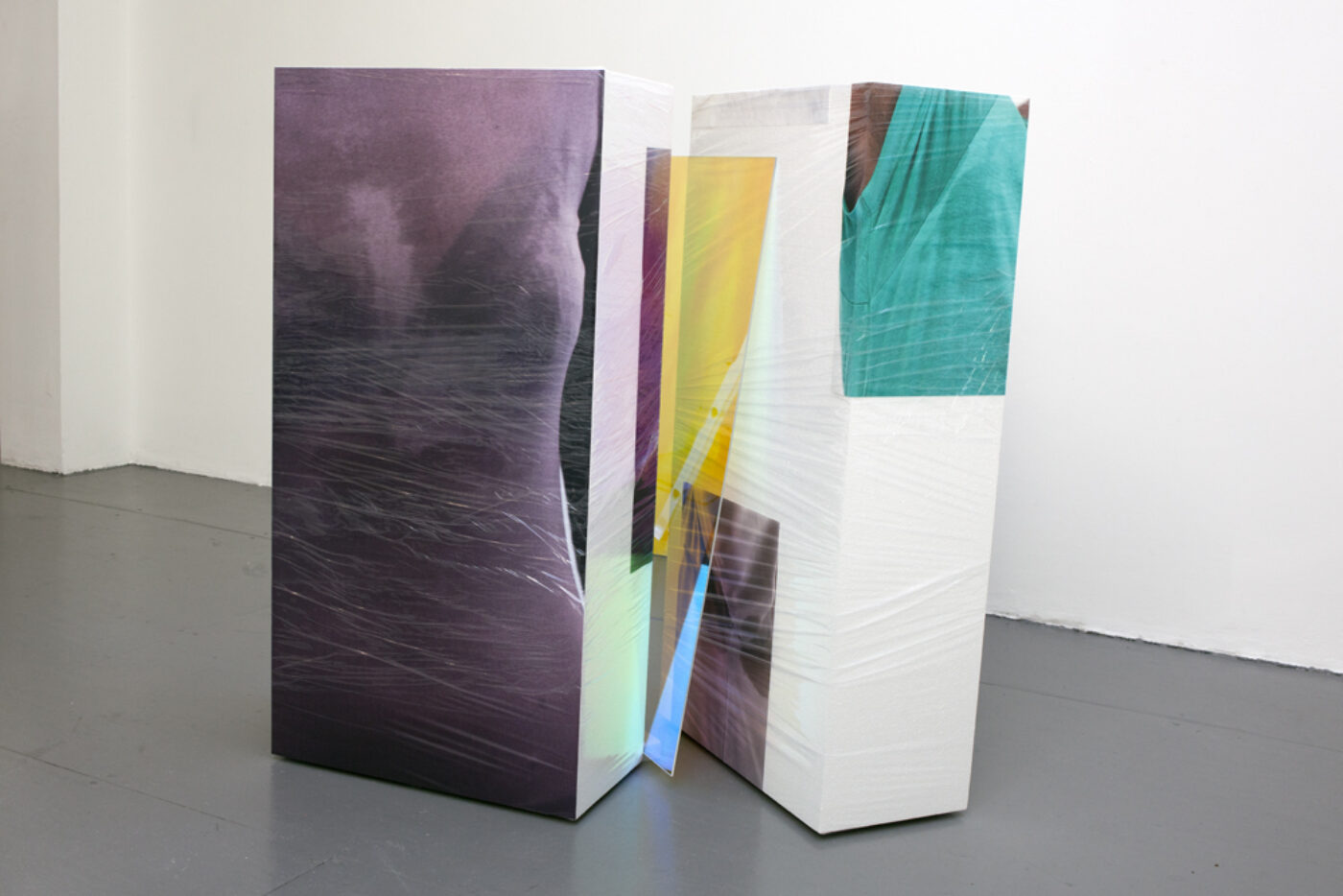 Four works—new evolutions of her Sweaty Sculptures series—emerged from one like-minded interaction with the public. At a sweat-workshop she organized in a gallery, Kruithof recruited twenty-five people to be photographed while performing rigorous exercise. Focused on specific parts of the body where sweat residue formed, the photographs of sweaty abstracted body parts morphed into the structural Sweaty Sculptures. Ongoing since fall 2013, Sweaty Sculpturestarget the most immediate material form of physical and psychological stress: sweat.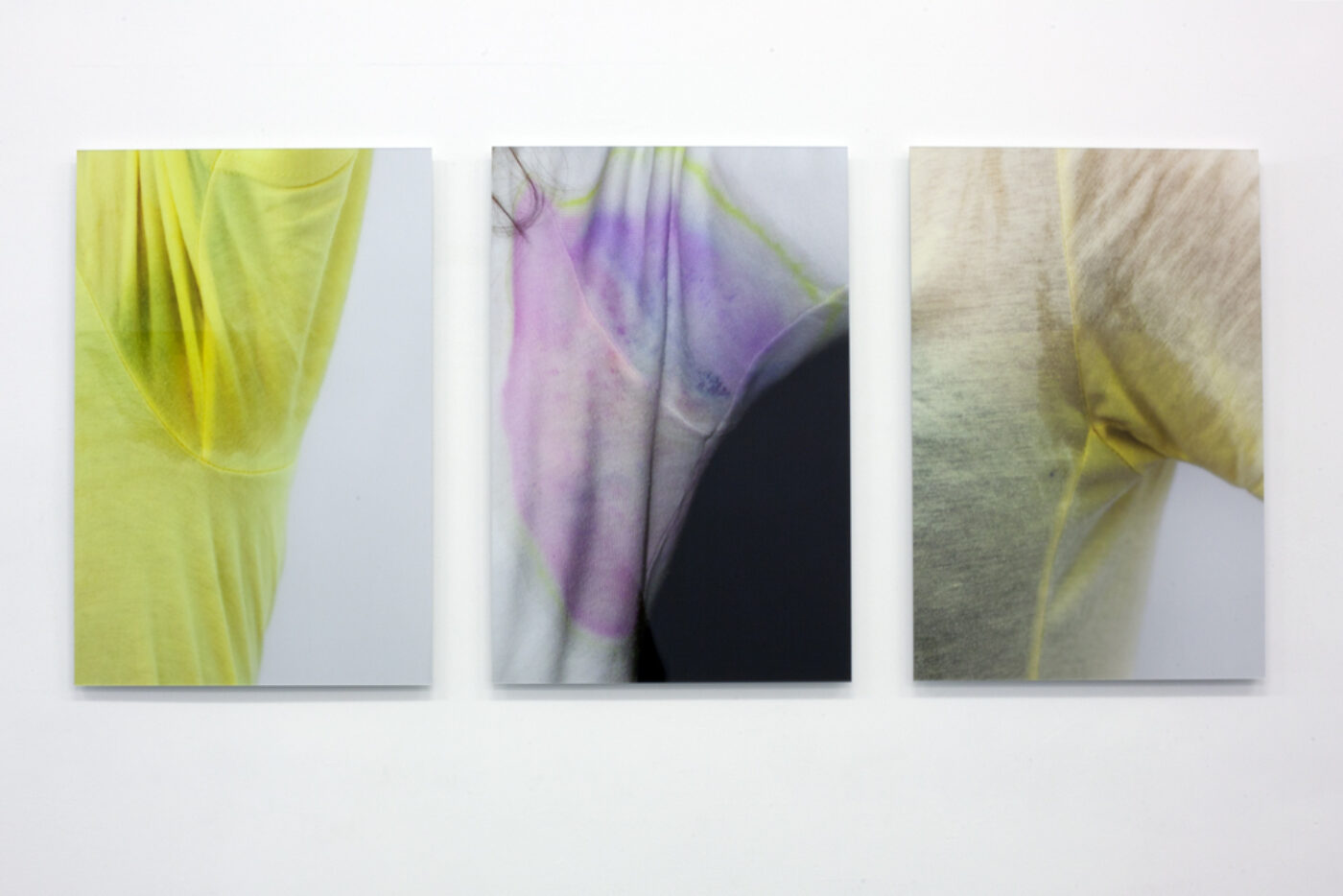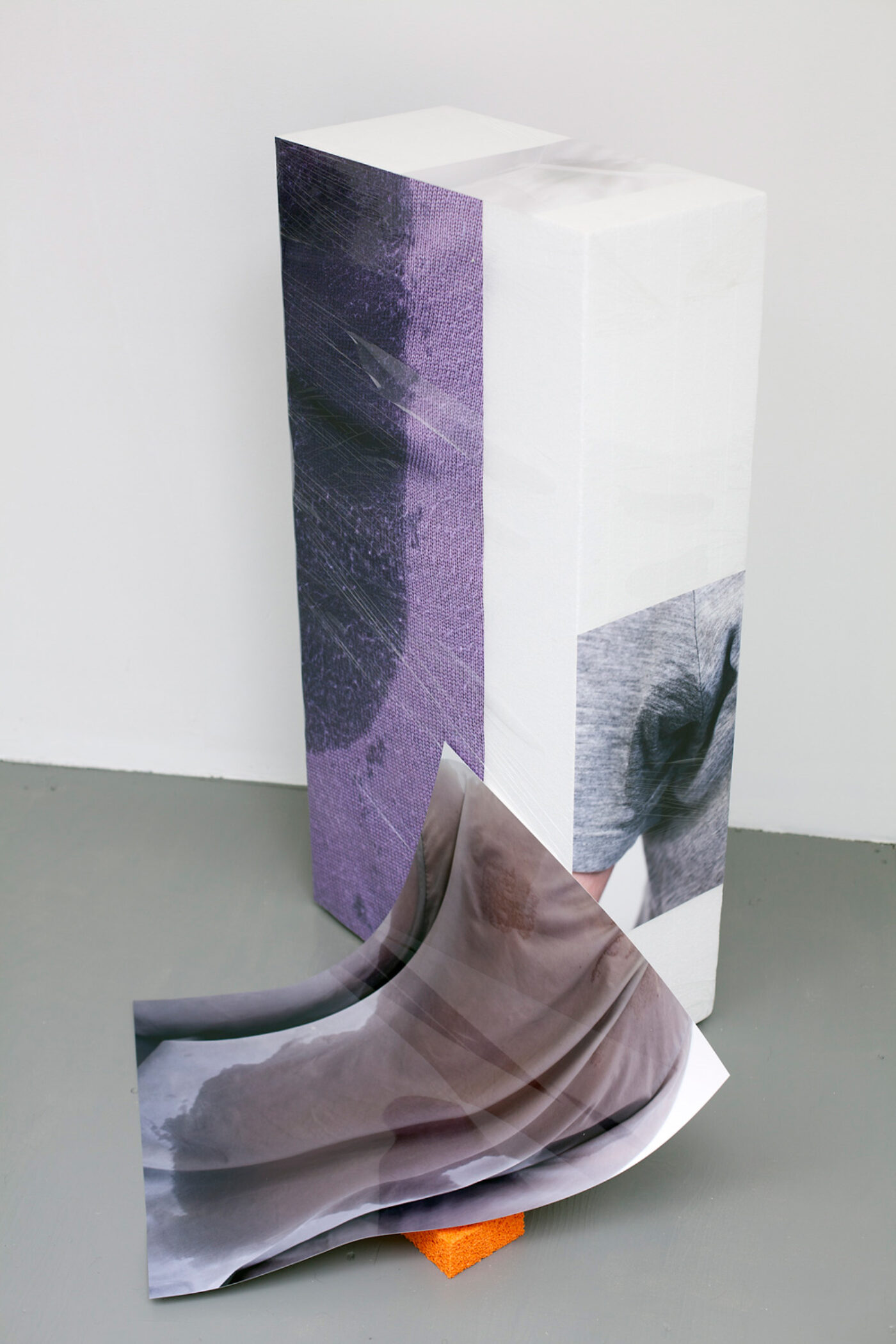 While Kruithof has celebrated sweat and its benefits in this project and in Sweat-stress (2012), the photographic installation Push-Up (2013) is an observation of contemporary urban life's difficult proclivity toward a stressful existence. She views the productivity and motivation necessary to succeed in New York, in particular, as challenged by ubiquitous competition, exhaustion, and stress. To explore this modality, Kruithof asked corporate office workers to perform push-ups in front of her camera. In the resulting photographs, sweat has stained through the workers' suits, creating embarrassing but self-congratulatory marks of strength. These projects examine the juxtaposed manifestations of sweat—it can be a metaphorical show of power and health through physical activity or a sign of nervousness and weakness.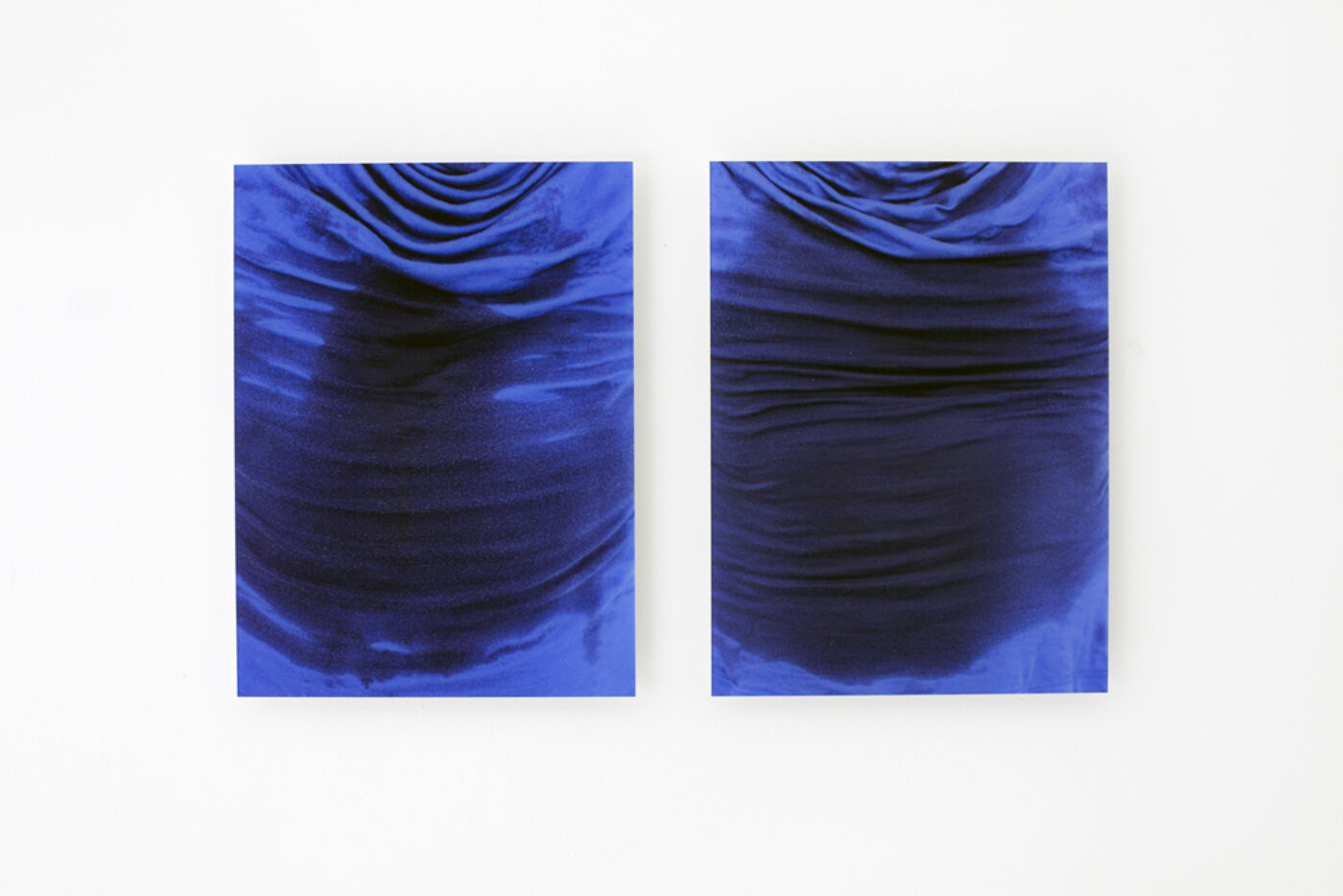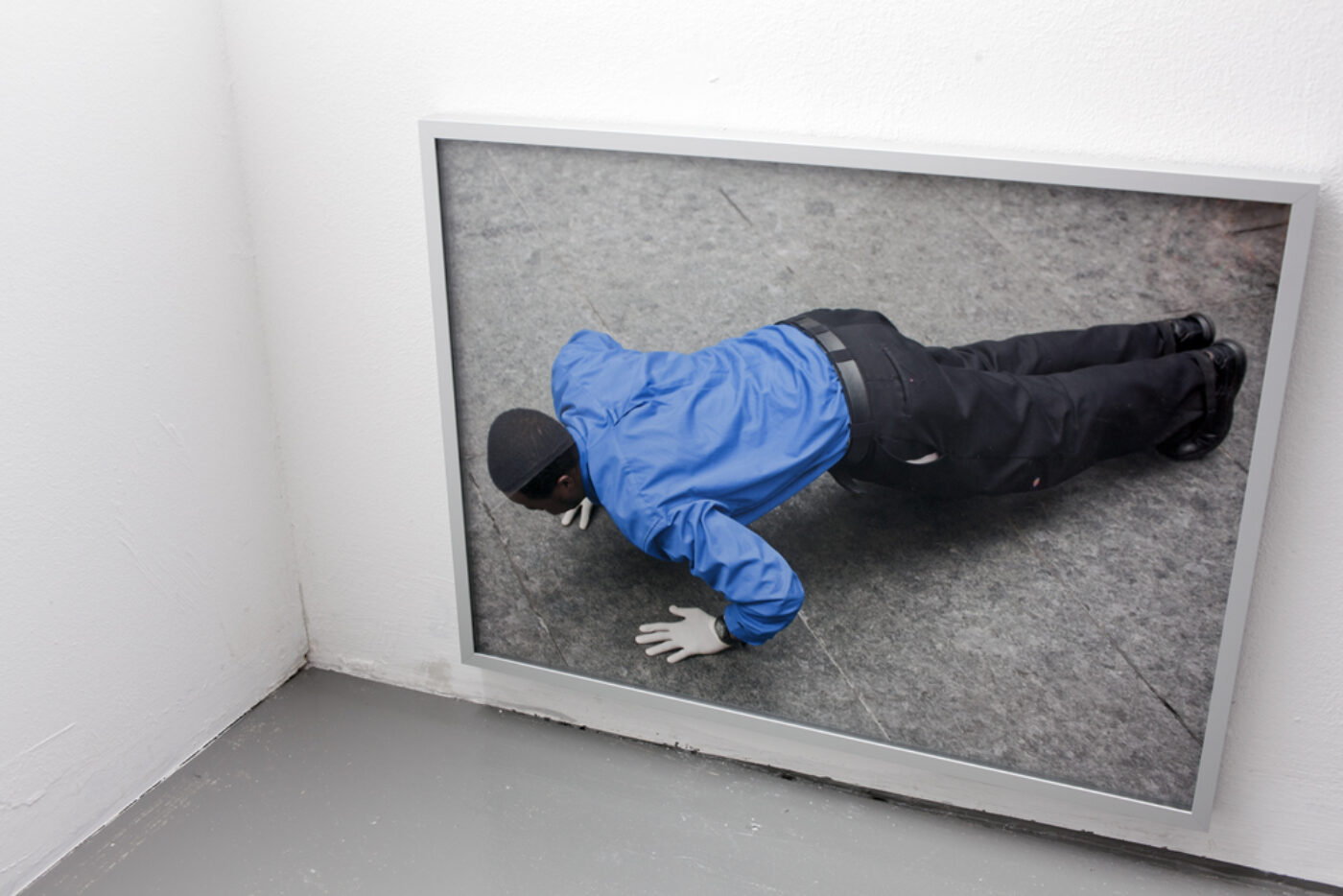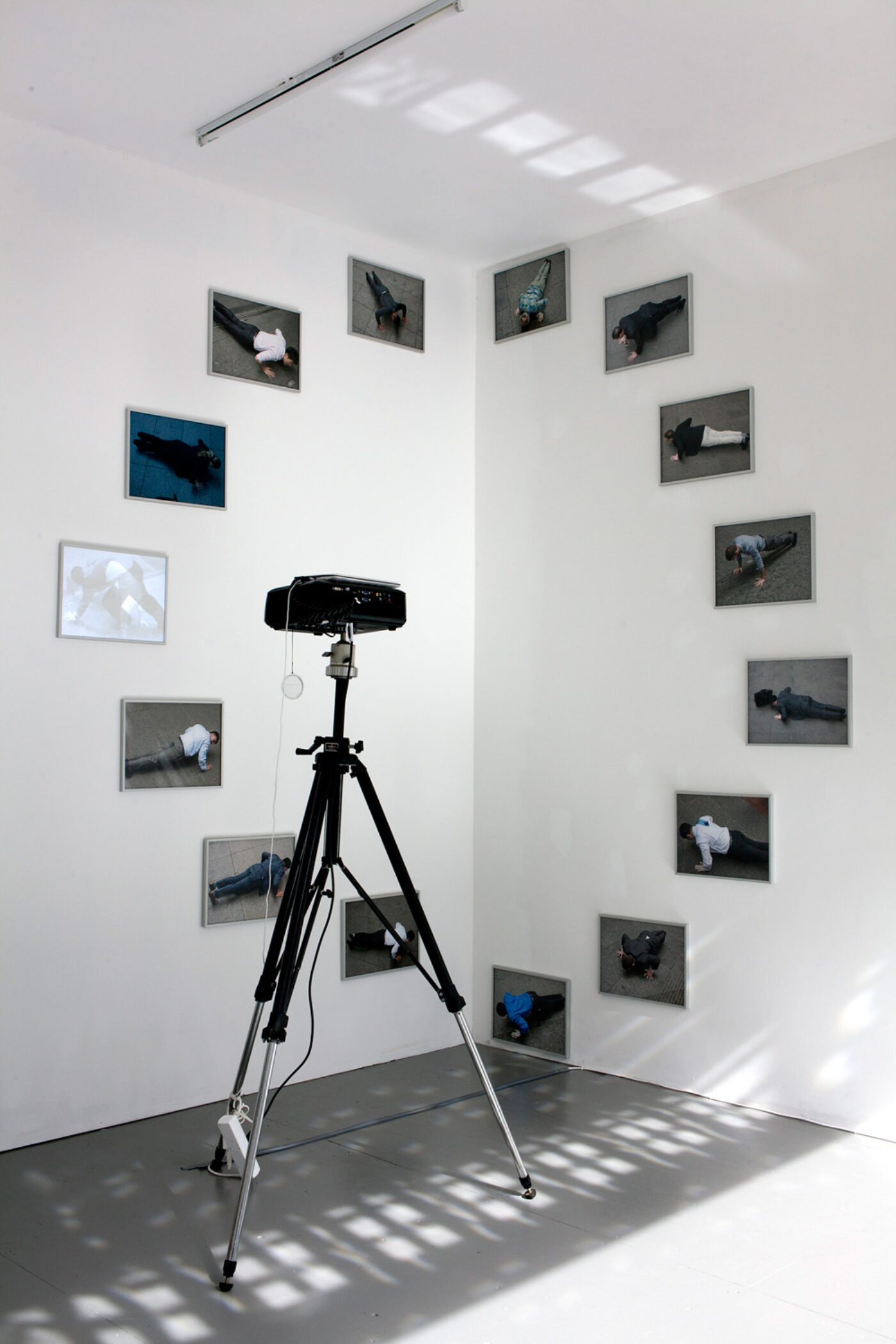 In the Sweaty Sculptures, Kruithof uses plexiglass and plastic wrap to further obscure and disconnect the viewer from the source of the sculptures. This also heightens the uncertain boundaries between the positive and negative benefits of stress. The presentation of relatively abstract forms asks the viewers to decide which conceptions of sweat they will project onto the sculptures. Kruithof has ignored and worked past limitations with these works. In moving further away from the original photographs through this series, she continues to expand what constitutes the creation and display of the photograph. And by organizing and implementing idiosyncratic situations to engage with her subjects, she breaks through boundaries between individuals in the (urban) public sphere.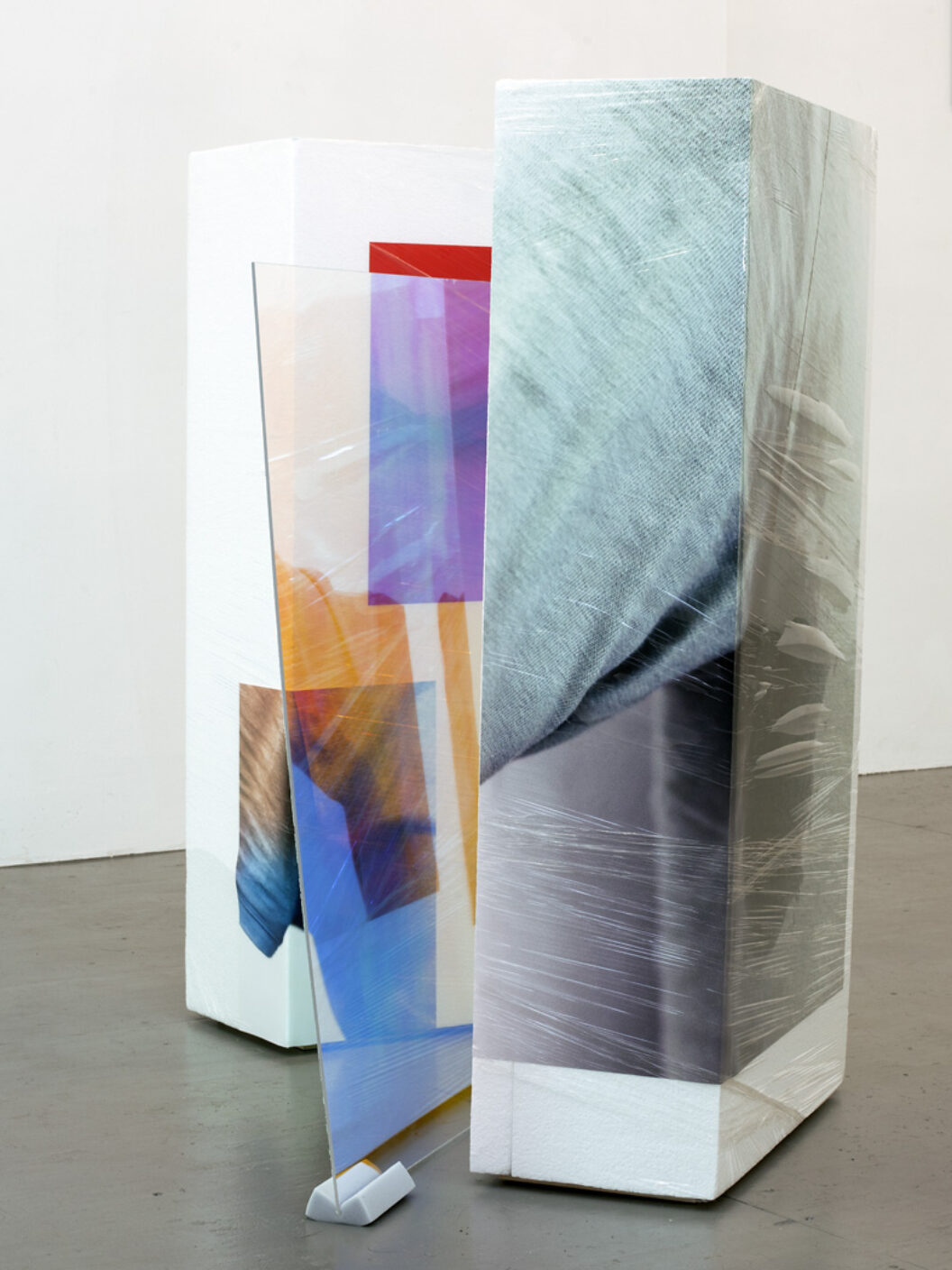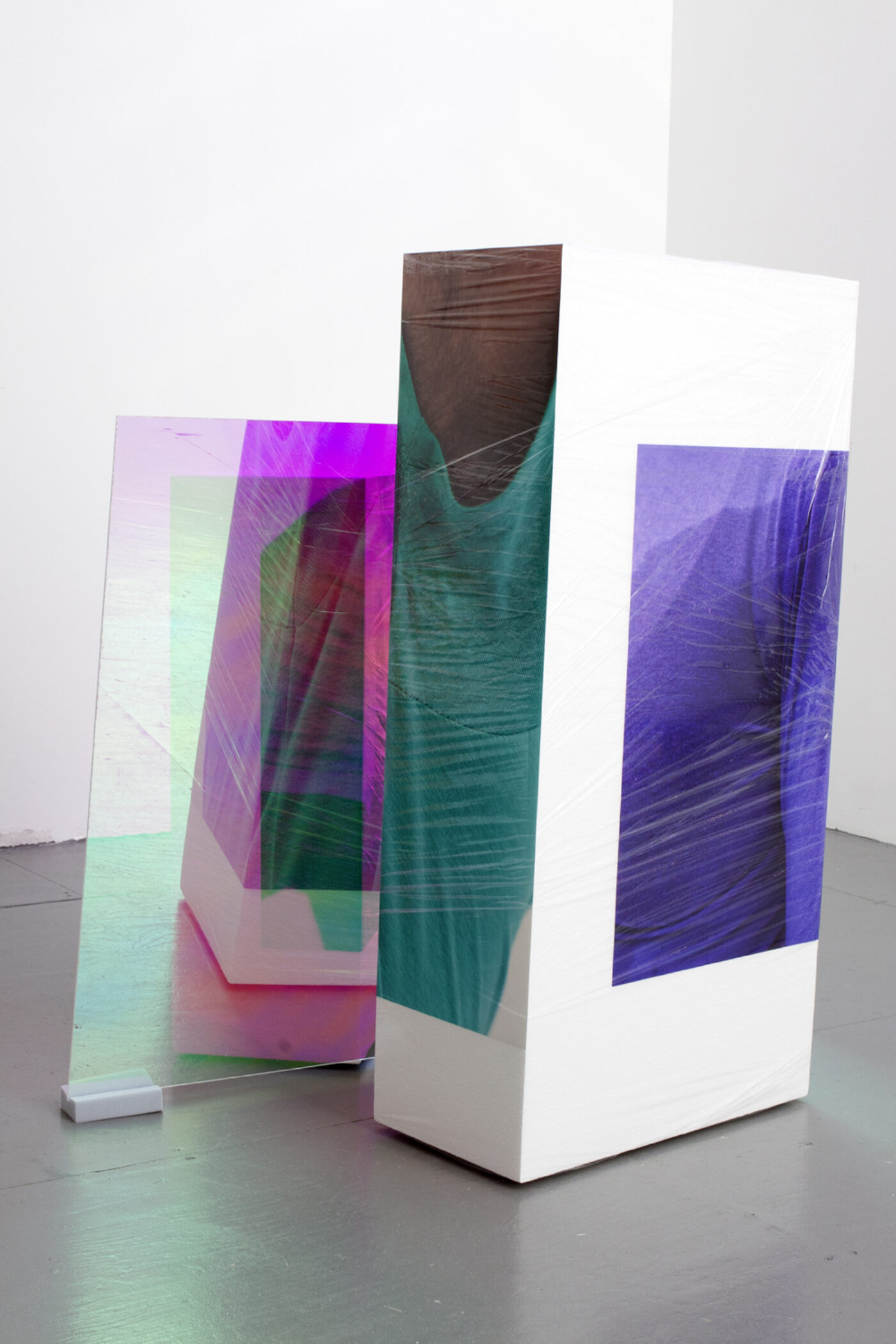 Ashley McNelis is a writer, curator, and recent graduate of the master's program at the Institute of Fine Arts, New York University. See her other contributions to BOMB here.
Anouk Kruithof (born 1981) is a Dutch artist currently based in New York. Upcoming solo exhibitions will be held at Green is Gold, Copenhagen during Copenhagen Arts Week and Boetzelaer|Nispen, Amsterdam in September and during UNSEEN, September 18–21. Recent exhibitions include Picture/Thing, Ezra and Cecile Zilkha Gallery, Wesleyan University Middletown (2015), L'art se livre,The Fine Arts Museum of Le Locle, Switzerland (2014/2015), and Within interpretations of a wall as part of Paulien Oltheten & Anouk Kruithof, Stedelijk Museum, Amsterdam (2014). In 2014, she launched her own publishing platform, stresspress.biz and is also co-creator and director of the new Anamorphosis Prize, which will award $10,000 to the creator of the best self-published photobook of the previous year. Recent honors include her participation in the the Larry Sultan visiting artist program in San Francisco, the Charlotte Köhler Prize in the Netherlands (2014), an ICP Infinity Award (2012), and the Photography Jury Grand Prize at the Hyères Festival France (2011). Her work has been exhibited internationally and is collected by institutions such as Stedelijk Museum Amsterdam, Museum Het domein Sittard, Fotomuseum Winterthur Switzerland and the MoMA library in New York.