Discover MFA Programs in Art and Writing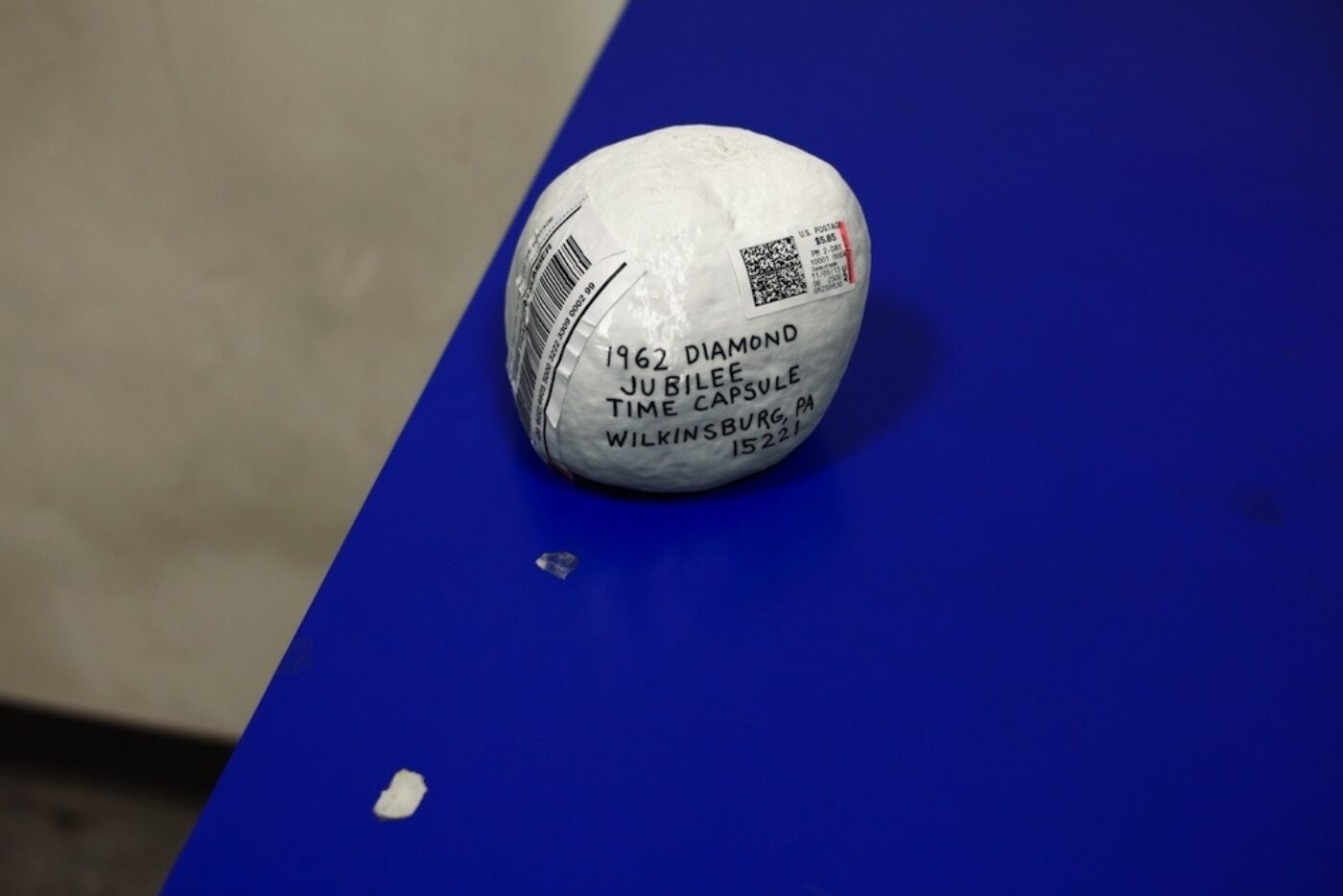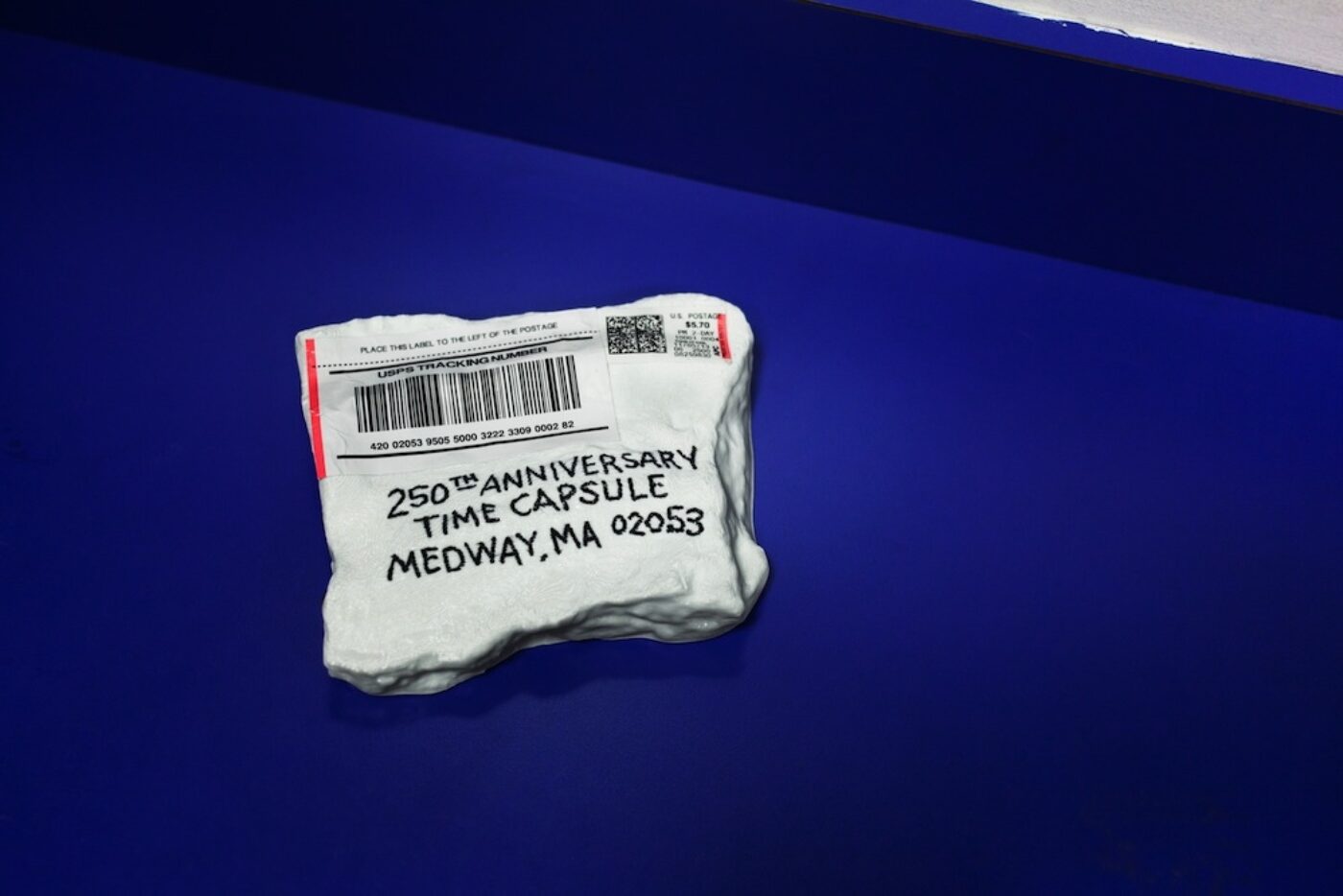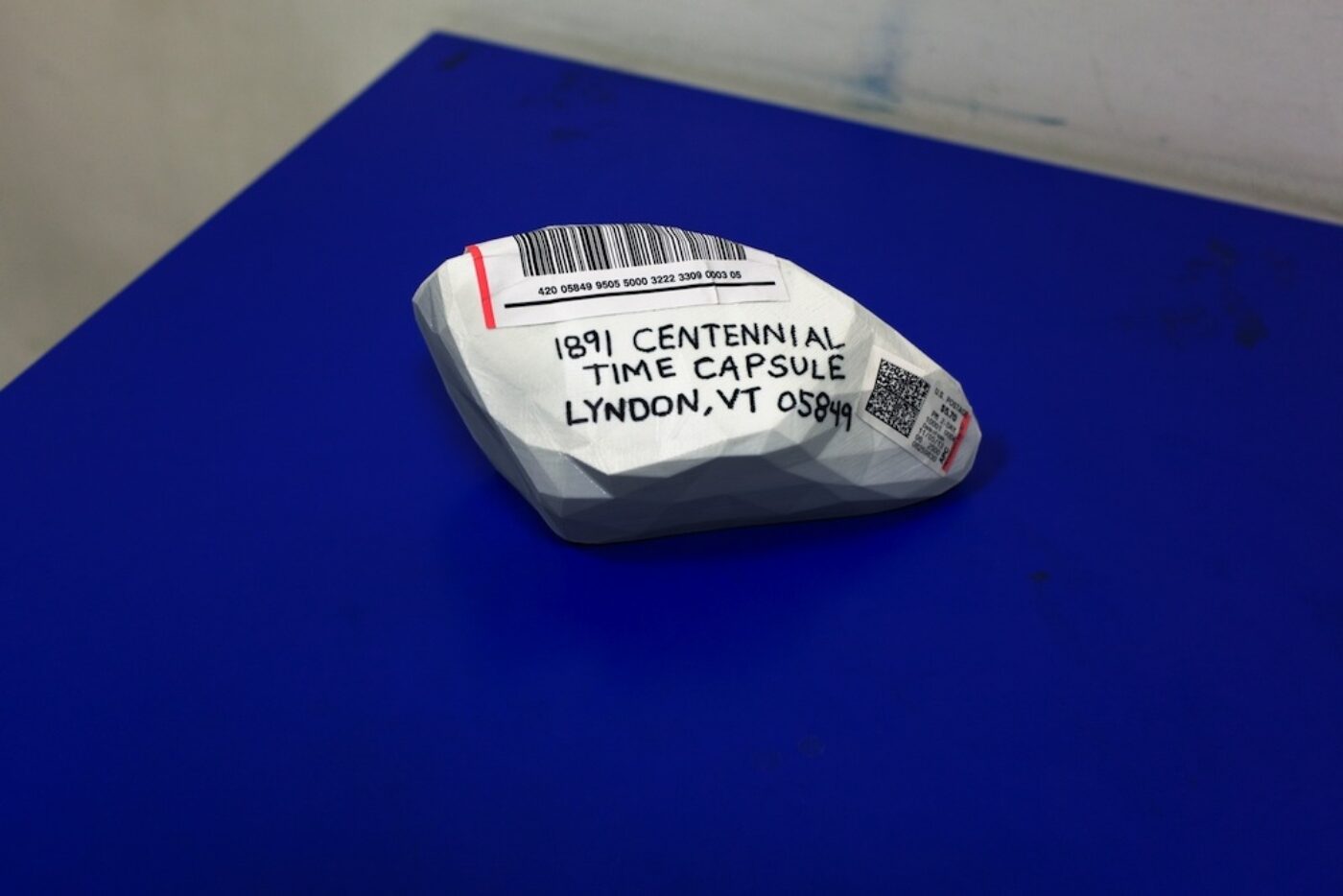 The history of time capsules, the collective assembly of objects and information sent as correspondence to a distant future, is notoriously filled with examples of lost deposits. Their burial locations are often kept secret to prevent tampering, and when the target retrieval date comes around, fifty or one hundred years later, anyone who knew where to look has forgotten or expired. Many others have been stolen or destroyed by mistake.
These works are the third iteration in a series that makes use of various obsolete addresses as a way of engaging marginal histories, and it takes advantage of the fact that one can send unpackaged objects through the United States Postal System. The 3-D printed stones pictured above were made from found scans shared by online warehouses and mailed to the impossible, unlocatable sites of three missing time capsules. Traceable via tracking numbers, but with no return addresses, they can been monitored but have no way out, leaving the sculptural components of these works in limbo. Only the photographs remain as a trace. Pictures of these markers were taken against the chroma-key architecture of the post office—blue screens that, as in films, are used to transpose subjects across space and time—just before they were dropped into the portal of a mailbox.
Frank Heath (b. 1982, St. Joseph, MO) has held solo and two-person exhibitions with Simone Subal, New York; Roots and Culture, Chicago; and Videotage Gallery, Hong Kong. His work has been included in group exhibitions and screenings at The Kitchen, New York; the Power Plant, Toronto; Mixer, Istanbul; Franklin Street Works, Stamford, CT; High Line Art, New York; Simon Preston Gallery, New York; Frutta, Rome; Soho House, Miami; the Cooley Gallery at Reed College, Portland; and Pomona College Museum of Art, Pomona. Heath holds an MFA from Yale University. He currently lives and works in New York.