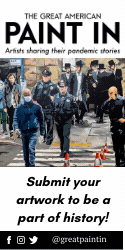 My Untranslated Feed
In 2012 I participated in Drawing Morning Residency, in which fifty two artists were challenged to make an artwork every day for seven days and post it online. Early that summer, when I agreed to participate in the project—the brainchild of artist Gabriela Vainsencher—I hoped it would be challenging and fun, but I never imagined that my week would fall on the bi-annual, weeklong war in the Middle East.
On day one I wrote:
Wartime. On the night the first missile hit Tel Aviv my almost-too-dry-to-read Facebook feed became a hysteric space. Active, political, blunt, cynical, and sometimes badly funny. But impossible to translate. Here is the first failure attempt.
Next to the text I posted a video presenting a line from my Facebook feed, quoting Israeli dramatist Hanoch Levin (that's what people do on Facebook at wartime, quote the words of wise men). The video documented me typing the quote, using a "Translation Machine" I built that connects a computer keyboard to a piano keyboard. When I typed the text it produced text-based sound. The quote became a score.
In the Israeli routine, which is always in a state of emergency, the summertime war is often the first sign of the general election in the spring. When I began work on this portfolio, my even-dryer-than-two-years-ago Facebook feed was now alternating between desperate statements mourning Israeli politics and the American art world, and diagrams, graphs, and sponsored posts.
The second video documents another translation machine: a typewriter for which each key corresponds to an image rather than a letter, so that typing on it yields a series of pictures instead of words. Text generates short movies.
Revisiting the idea of failure translation, I went back to my feed on MLK day, when the Internet was once again full of relevant quotations. The text and all the images that followed were taken from my feed at the same date. In this context, I couldn't refuse quoting from Dr. King's saying about the meaningful difference between "love" and "like."
Out-of-oneself machines
Those two machines are part of a larger collection. I've developed them for a piece called YES, YES, YES, a performance that reflects on the notion of ecstasy—the practice and idea of being or standing outside of oneself—through the form of a guided tour. Based on the philosophical notion that to be in a state of ecstasy is to be outside of oneself, all of the invented machines take one medium—text, sound, or image—and translate it into another.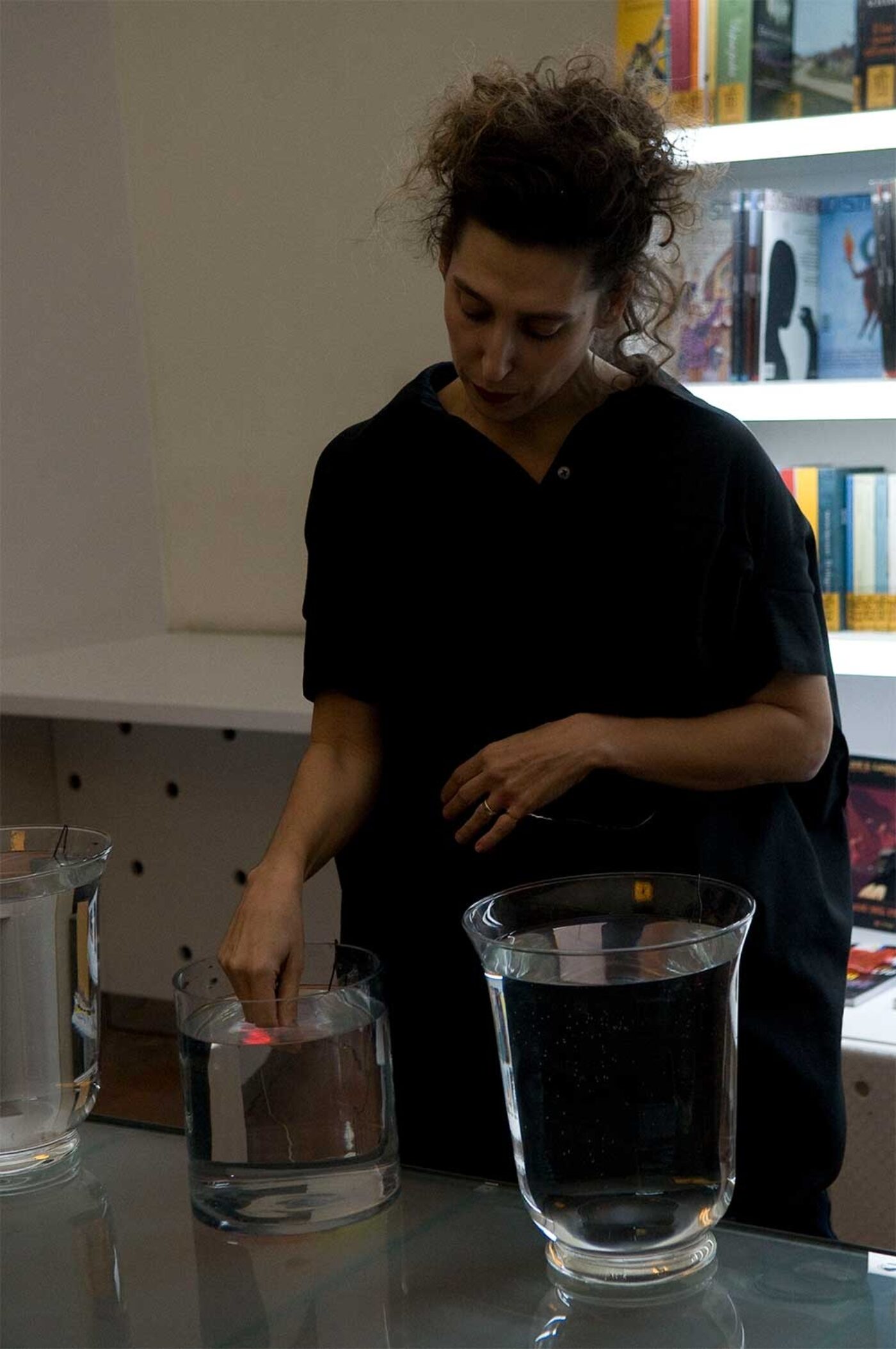 Performance of YES, YES, YES at Galleria Marie-Laure Fleisch, Rome.
This is me performing with a speaker linked to an LED light that blinks in correspondence with the volume of human voice. The second picture documents water containers that produce sounds when in contact with a human body.
Looking at translation as a mode of thinking, and thinking of what is "untranslatable" as an angle from which to understand contemporary culture, I toyed with few other invented translation forms. In each one, I tried to look at the way technology redefines reading, writing, and translating.
Google Translate, my mobile device, and myself are bonding between airports and passport controls. Here is a little Google translate roulette game. Please enter a sentence in one language (preferably not English) in the first search bar and press the "Translate" button. The program will then translate it into five random languages (out of ninety) using a sequence of calls to the Google Translator API. The final translation in English will be shown below. You can hit the "Translate" button again and again and it will keep translating. As Google says, speak with the world! (If only the world could understand what you mean.)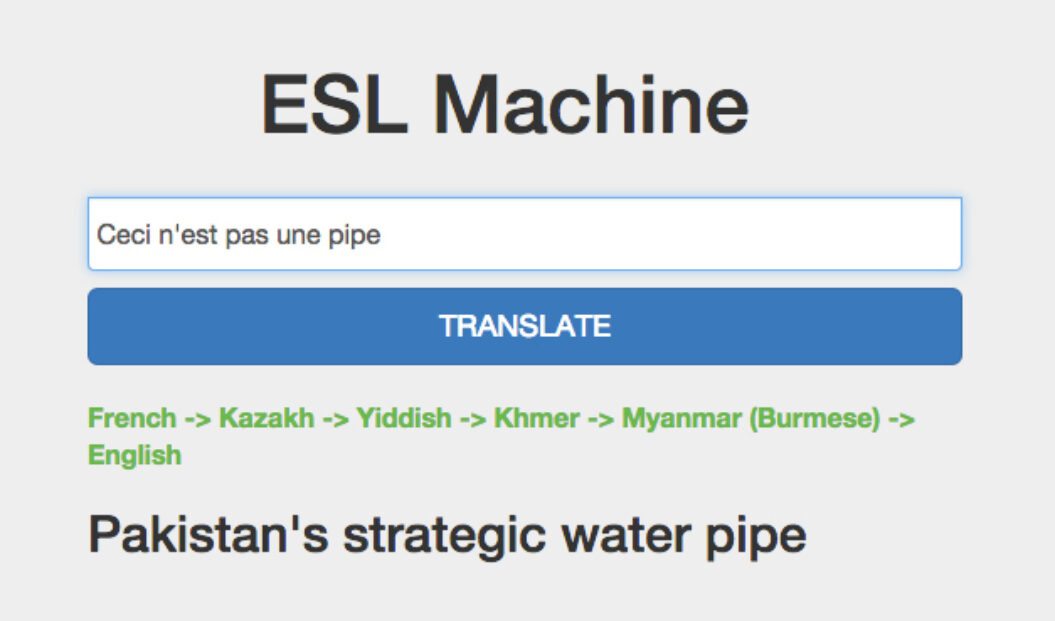 Started as "How to find a name for your piece," a theoretical/humoristic game by artist Jenny Vogel, I always wanted to develop an automated grotesque translation machine using the apparatus that assumes it can translate "everything to everything." While living in a "global" world and enjoying "multiculturalism," it seems that English has become a monolithic phenomenon. In the ESL Machine the final translations are always in English, but the Treason (or the strategic water pipe) is part of the process.
Back to feed quotes
"You couldn't deliberately craft a more debilitating nightmare for me." is deliberately crafted out of ALL six human voices that exist in the Text-To-Speech Mac built-in program. Katy-Vicky-Victoria-Alex-Bruce-and Fred debilitating nightmare!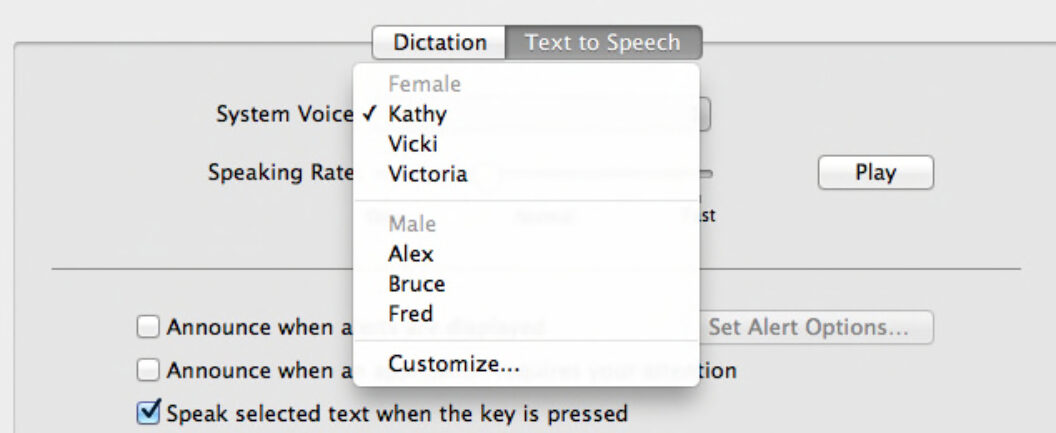 Chain letters
I've noticed a new wave of chain letters recently (the art challenge). Whether they are sincere writing or viscous hoax, it seems that the format translates successfully between generations (the first chain letter was recorded in 1935), cultures, and most interestingly, between writing and communication technologies: from handwriting to print, and from email to social media. So much was written about texting as a form of speaking rather than writing. In this case, what is emoji? I texted friends famous Japanese haikus AND asked them to translate them into ideograms. I hope my haiku emoji chain letter game is the next one up.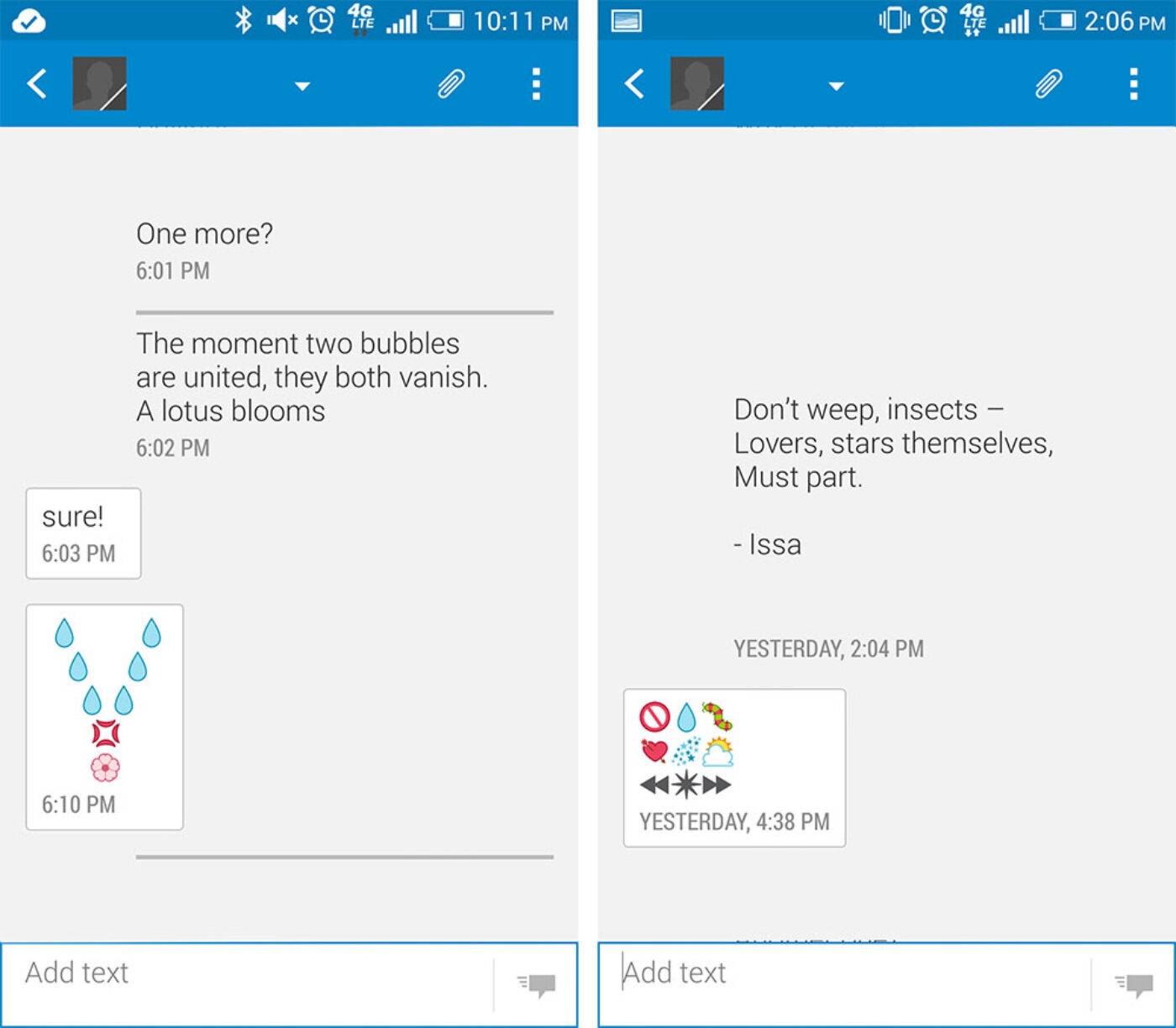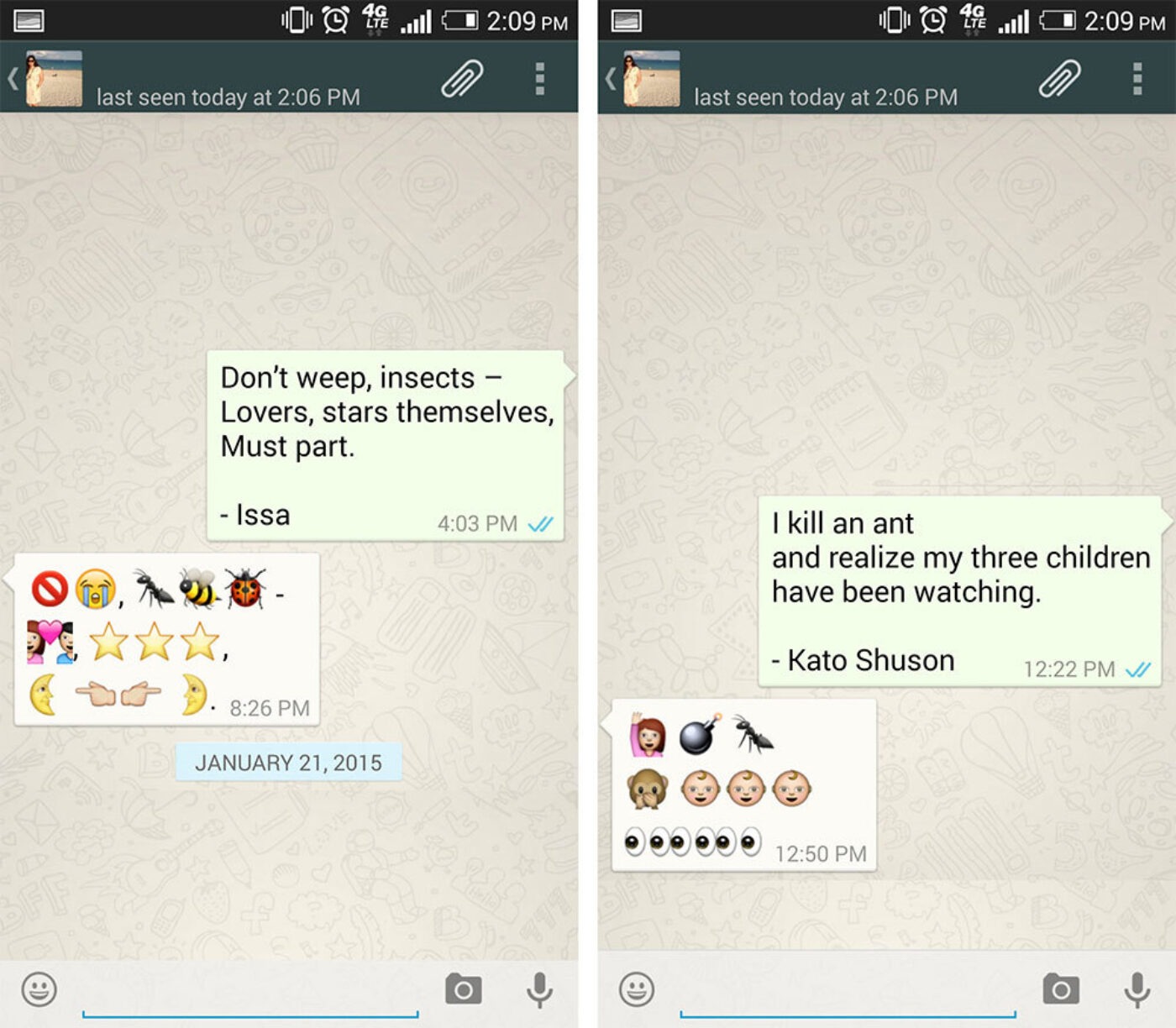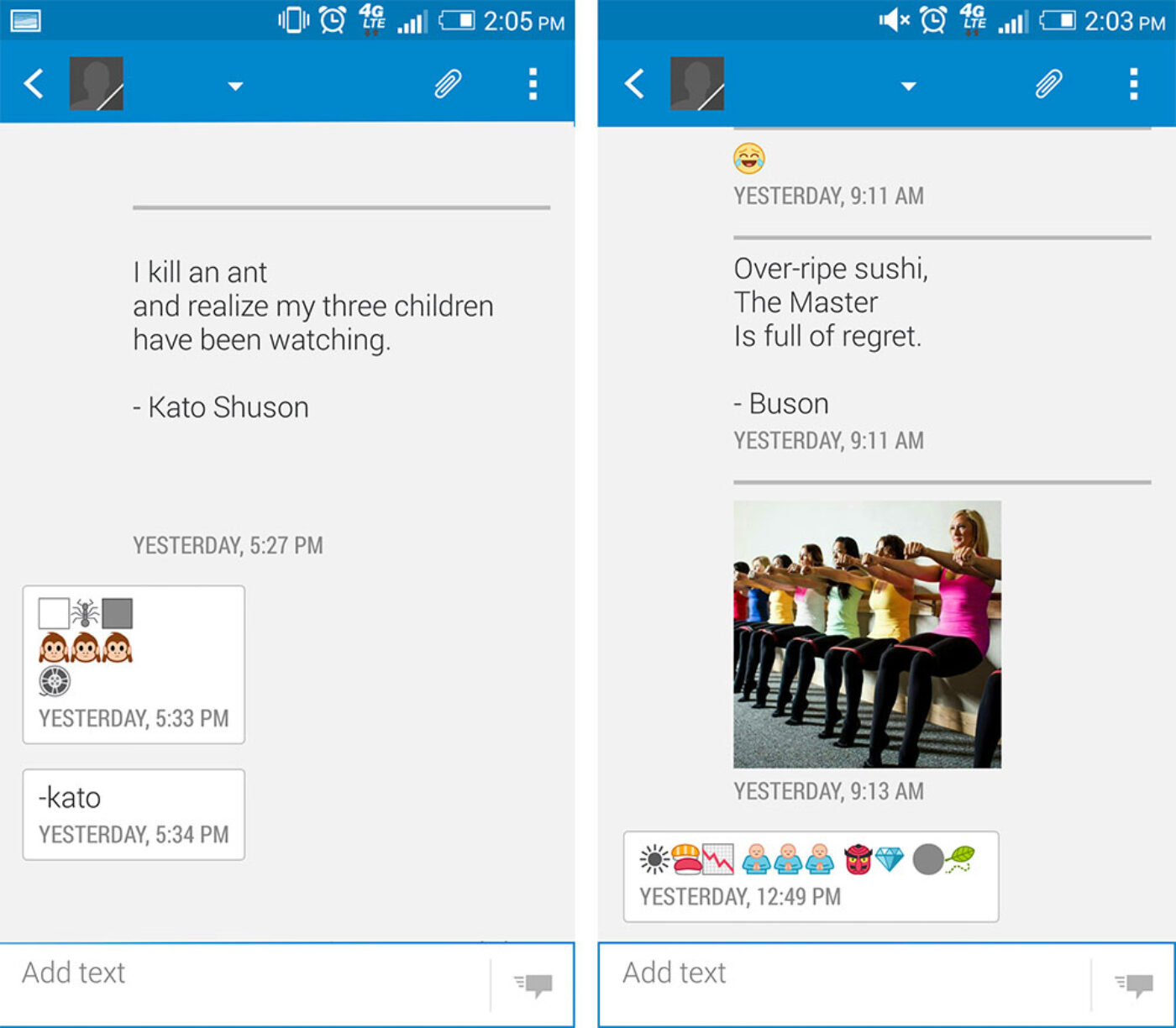 The translation machines will be presented as part Ofri Cnaani's Yes, Yes, Yes, at the Night of Philosophy (Nuit de la Philosophie) in New York on April 2015.
Ofri Cnaani is an artist and educator. Cnaani's solo exhibitions and performances include: Metropolitan Museum of Art: PS1/MoMA, NYC; BMW Guggenheim Lab, NYC; The Fisher Museum of Art, L.A.; Twister, Network of Lombardy Contemporary Art Museums, Italy; Kunsthalle Galapagos, NYC; Andrea Meislin Gallery, NYC; Braverman Gallery, Tel Aviv; Pack Gallery, Milan; Haifa Museum of Art, Israel; Herzlyia Museum of Art, Israel. Group exhibitions include: Moscow Biennial; The Kitchen, NYC; Bronx Museum of the Arts, NYC; Kunsthalle Wien, Vienna; Arnolfini Foundation Museum, Bristol, UK; Tel Aviv Museum; The Israel Museum, Jerusalem; Prague Triennale.
In 2015 she will present videos and performances at the Metropolitan Museum of Art, The Israel Museum in Jerusalem and Inhotim Institute in Brazil, among others.